I love holidays because I get to make fun projects with my kids. Walking through the craft store last week, Emma said she wanted to make pumpkins. After looking through my Halloween stash, I found the perfect project for her.
Making a canvas button pumpkin is really easy, and a lot of fun for kids. Emma loves buttons. Anytime we do button art, I know she's having a good time. Here's how to make a quick, fun, button project your kids will love and a Fall decoration for your home.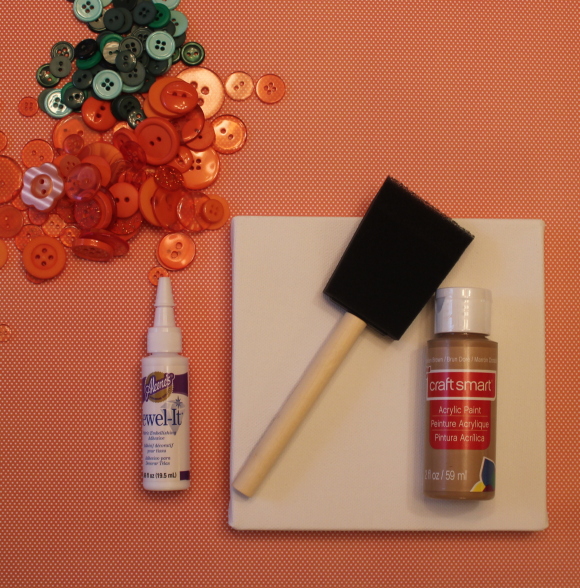 Gather your supplies: canvas, paint, paint brush, glue, and of course, lots of buttons. If you're like me, and can't draw to save your life. So print out a pumpkin to help create your shape.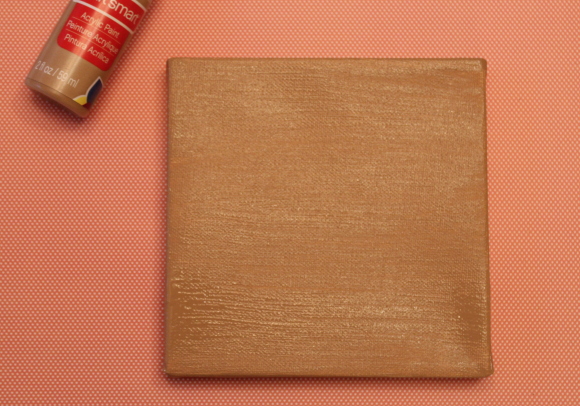 Paint your canvas the color you want your backdrop. We choose brown to compliment the orange and green. Once you paint your canvas, let it dry completely before moving on.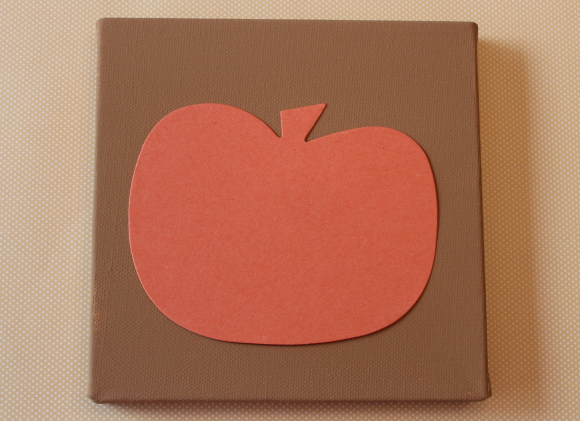 Place the pumpkin cut-out on your canvas and draw a pumpkin. Because we wanted to make sure our pumpkin really "popped" we glued our pumpkin to our canvas and used that as our guide.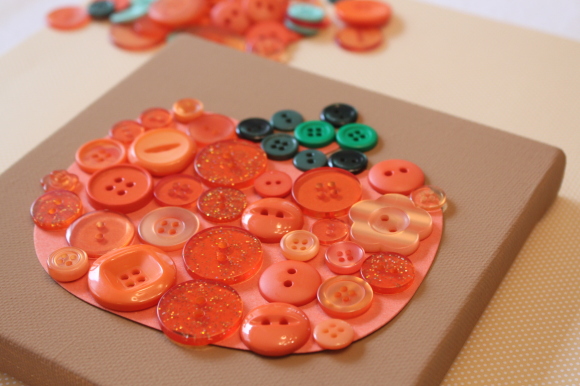 Gather your buttons and lay them out on your pumpkin cut-out or drawing. Once you have a great design, start glueing. We picked up each button, added a drop of glue, and put the button back down. At the end, we filled in the outer area with smaller buttons to get the right shape.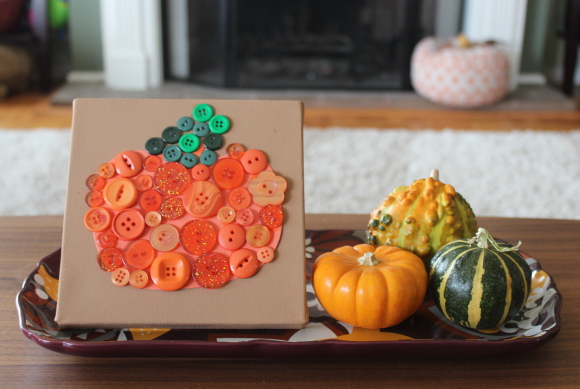 My daughter loves her project, and ended up making another to give as a gift for her teacher. I love having a Fall decoration that my daughter made with me. It was a fun way to spend an afternoon. We both enjoyed it and it was really easy.
Have you tried button art? What craft projects have you made with buttons?