Hello there! We are the Bowmans, an active family of four (plus an energetic dog that we don't always claim as ours). We are active in Girl Scouts, self-admitted Disney geeks, and we're still San Francisco Giants fans.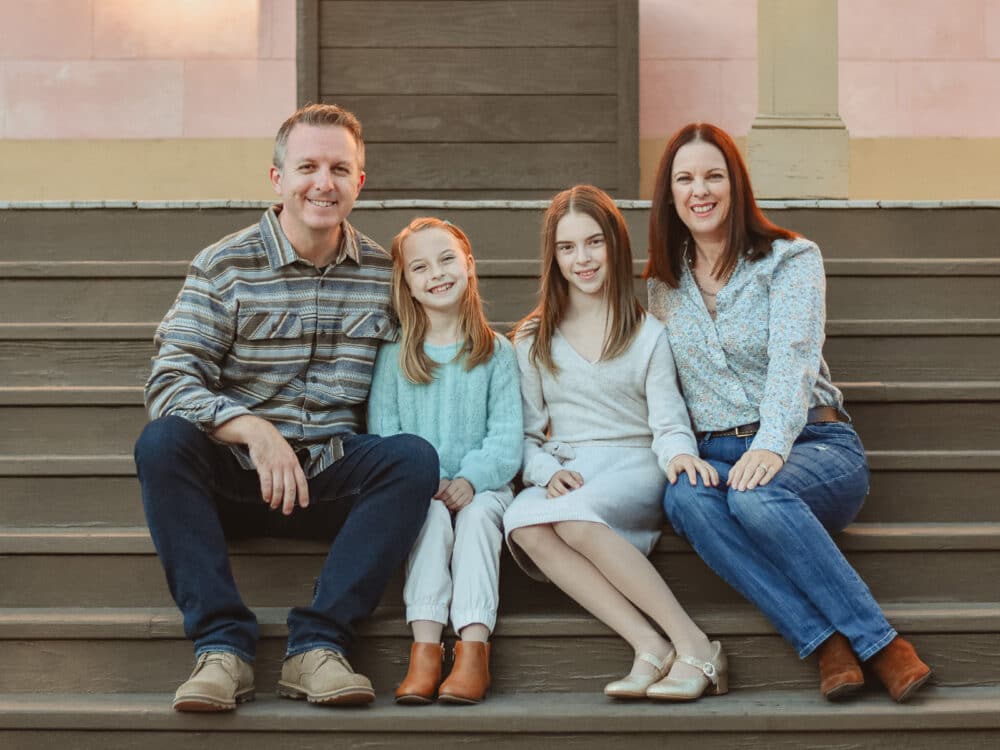 Her story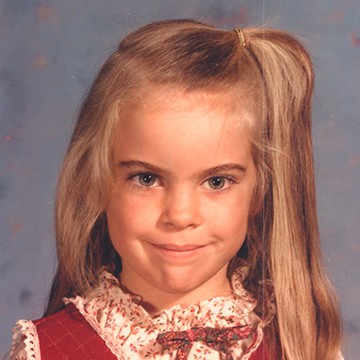 Cam grew up the youngest of three siblings in a small town in Northern California. She loved reading books, and dreamed of becoming a writer. She wound through undergrad at Berkeley, and eventually post-grad Sociology. Through early adulthood, she earned her wings flying around the world, securing cabin doors, closing overhead bins, and serving guests as a flight attendant for Delta and United Airlines. Now, even after thousands of hours working at 30,000 feet, as a passenger, she still grips the armrest with a bit of anxiousness for each takeoff and landing.
His story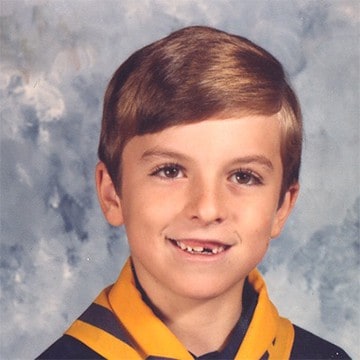 Doug grew up in Ohio, surrounded by rural farmland areas, just north of Columbus. His childhood passion for art, drawing, and even architecture foreshadowed a future career in design. But that career started by cleaning up after ponies at the zoo. His Buckeye roots pointed him toward Ohio State. Instead, he opted for better year-round weather at a small liberal arts school in California. After a couple of years designing logos and annual reports in Southern California, he jumped at an opportunity to venture north, diving into the heart of San Francisco's tech world.
Day-to-day on the Bay
Our journey together sparked when we met for the first time during college years. While the connection there didn't take, we reunited under better circumstances several years later in San Francisco. We married a couple years later in the Presidio, overlooking the iconic Golden Gate Bridge.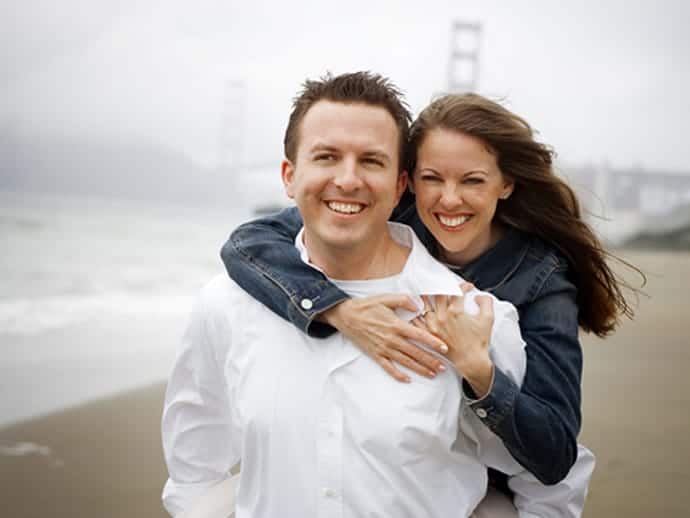 Our engagement prompted the creation of our first joint website project, which laid the foundations for this site. We spent the next decade exploring every nook of San Francisco, the Bay Area, and beyond. Pre-kids, our careers even merged for brief stint as we both worked for Google at the same time, dodging bicycles and skateboards, and devouring all the free lunches we could get.
Expansion
Spread out over a few years, an addition of two children to our family shifted our focus and priorities. Cam started writing more often, sharing our family story, tying in our travels, along with the joys and struggles of parenting. Having kids bolstered our pre-existing fandom for the kingdom of Walt Disney, and much of her writing centered around trips to Disneyland and Walt Disney World, and the entire Disney + Pixar (and now, as our kids are getting older, + Marvel + Star Wars) universe.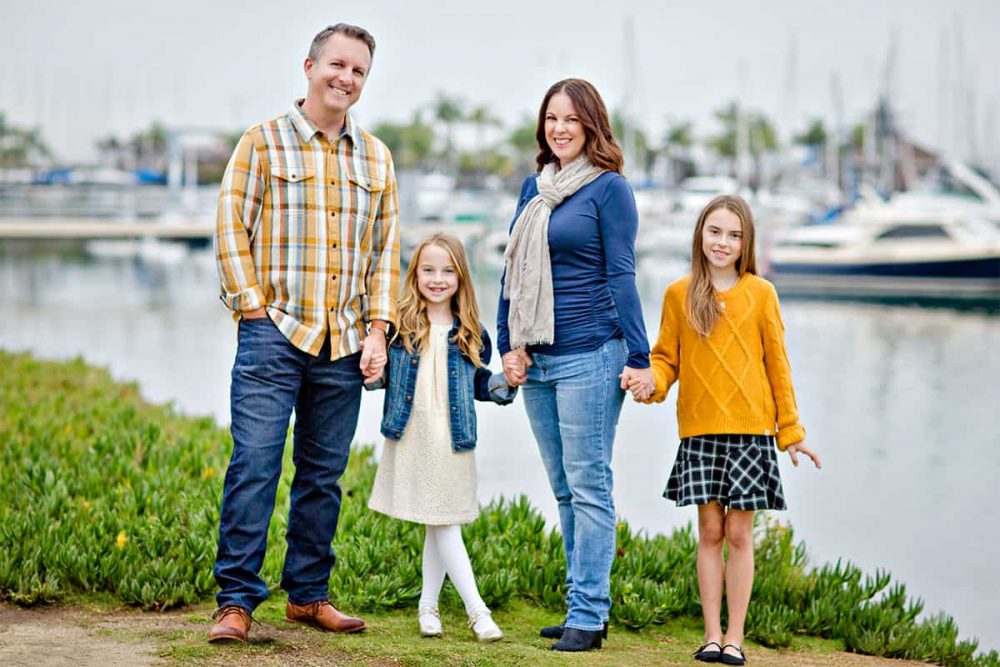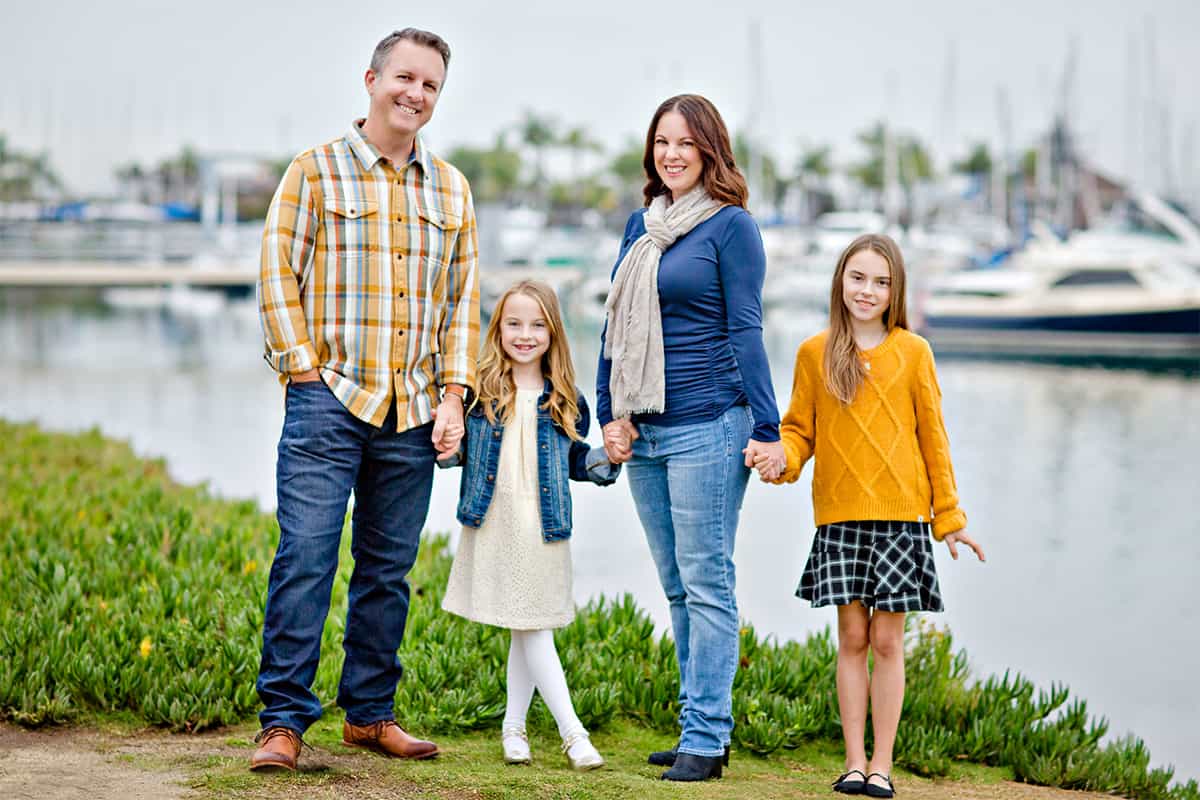 We stay quite busy (literally) traveling and seeing as much of the world as we can, in between raising school-aged children, shuffling them from school to softball and dance and tutoring, volunteering for Girl Scouts, designing and launching websites, planning parties, advising tech companies, and running an event company.
It's truly a big crazy life for us. And we wouldn't trade any of it.