Not your typical OB appointment
Today I had my monthly OB follow-up appointment. My husband was actually able to come with me to this one, and we were hoping to get in a quick unscheduled ultrasound. He just wanted to take a peak at our little girl. We have an awesome OB who doesn't mind doing ultrasounds whenever we like. […]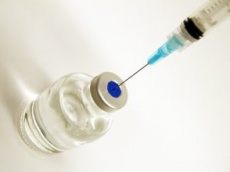 Today I had my monthly OB follow-up appointment. My husband was actually able to come with me to this one, and we were hoping to get in a quick unscheduled ultrasound. He just wanted to take a peak at our little girl. We have an awesome OB who doesn't mind doing ultrasounds whenever we like. What we weren't expecting was a necessary ultrasound that would change the course of my pregnancy.
I'm 27 weeks pregnant and "funneling." I've known for a while now that this pregnancy is very different than my first. I've been having Braxton Hicks contractions for about a month now and I'm carrying our little girl very low. So low that I have jokingly said she's going to fall out anytime. Little did I know, I wasn't that far off. My contractions are real and our baby is already heading for the exit.
The doctor's exact words were "Something major, but we're not going to worry." Somehow I'm still not 100% reassured. However, he's seen so many of these cases and it's common for women who gave birth early before. I'm grateful he's our doctor. He's someone I trust very much.
However, our game plan is not very fun for me. We will begin weekly Progesterone injections and oral Nifedipine every 8 hours. My husband will be watching several "how-to" videos on YouTube before he will be coming anywhere near me with that needle! Plus, I "get" to be on limited activity, AKA bed rest with weekly instead of monthly doctor visits. This should be a lot of fun with a 3 year old in tow.
Kidding aside, I'm worried and pray that the medications and rest will work. We need our little girl to stay put for as long as possible. Hopefully for a couple more months. Our goal right now is to make it to 34-36 weeks.