Women who travel: Italy or bust…
Last month I started writing for a travel blog contributing on a monthly basis about places I've been and want to share. She's On The Go is a travel blog written by your best girlfriends that you didn't know you had. They're there to talk about everything you need to know about travel – where to go, what […]
Last month I started writing for a travel blog contributing on a monthly basis about places I've been and want to share. She's On The Go is a travel blog written by your best girlfriends that you didn't know you had. They're there to talk about everything you need to know about travel – where to go, what to see, what to wear, and even who to take with you on your next adventure. I'll be contributing to their site from the perspective of a woman vs. traveling as a family. I have plenty of those stories to share here, but every once in a while you can see things differently when you travel alone… which I rarely if ever do.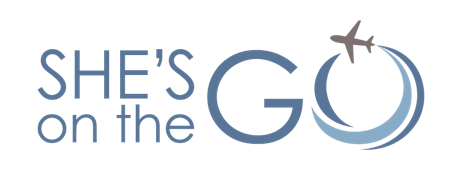 Recently an opportunity came up to travel to Italy with a girlfriend of mine. At first, I thought there was NO WAY I could leave my family for "fun" and go to another country. Who'd do that? What mom would leave her family for a week? Because that would obviously mean that I did not love them, right? Plus, I could come up with a hundred other reasons not to go. After talking about it with my husband, I have faith he is more than capable of handling things at home on his own. I also have the feeling my girls will be super spoiled by the time I get back.
So… where am I going and what am I doing?
Well, my amazing friend Emelia from Half Crazy Mama will be running a marathon in Venice, Italy. I jokingly told her I'd carry her running shoes and the next thing you know I was booking a flight. I will be holding a sign at the finish line that says, "You did it, now let's get gelato!"
I'm not going to lie, I hate leaving my family behind but I might be using this trip as a scouting opportunity for our next European vacation. Italy has always been a favorite of ours and I'm excited to return again with my friend to support her during her race.