Traveling made easy: Creating a travel wardrobe
We love to travel… a lot. Any chance we get, we'll hit the road. Since I'm the one that packs up three out of four of us, I pretty much have this down to a science. I know exactly how much will fit in each bag and still have a good idea of how much […]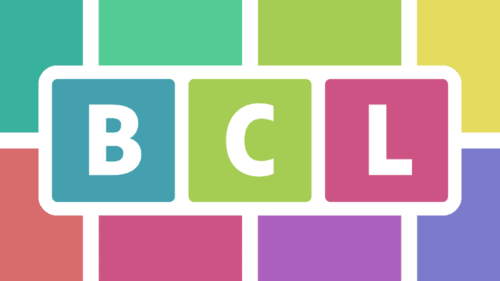 Disclosure: This post contains affiliate links, from which we will make a small commission if you click thru and complete a purchase.
We love to travel… a lot. Any chance we get, we'll hit the road. Since I'm the one that packs up three out of four of us, I pretty much have this down to a science. I know exactly how much will fit in each bag and still have a good idea of how much room is left for those extras we pick up along the way. One thing I have done over the years is create a travel wardrobe for myself so it's one less thing that I need to worry about.
You hear how Steve Jobs always wore the same thing every day, so he never had to think of something so mundane? Well, that's how I tackle travel. I know exactly what I'm going to wear every time I head out the door to my next destination. I think I might have picked this up from my flight attendant days. We always had to be dressed and prepared to sit in First Class. I always kept that one outfit in my bag for those just in case moments.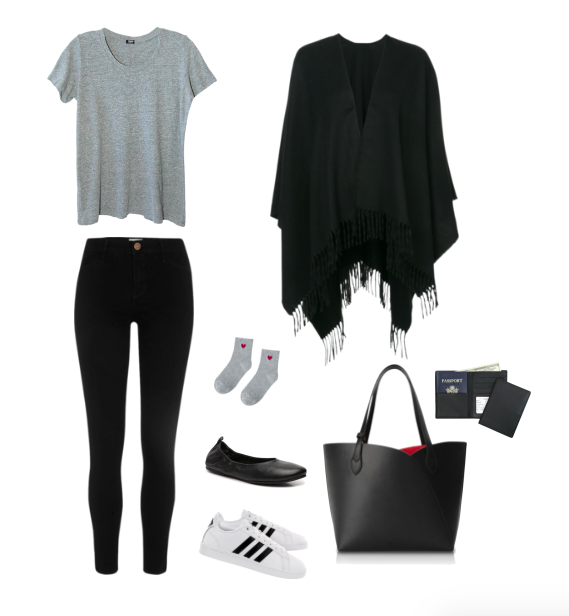 Here's my quick and easy travel wardrobe:
Soft crew new neck fitted t-shirt. You can actually get a 6-pack on Amazon.
Brushed denim jeans in a dark wash by PAIGE denim are my favorite!
Teiks (folded in my tote bag)
Socks
Oversized black handbag
This is just what I'm wearing. What's in my handbag is another story. But you can see my travel wardrobe is very basic, casual, and classic. I can dress it up or down and still be very comfortable. I'm also not going to be too hot or cold and I don't have anything that would take up a lot of space. The great thing about my travel outfit is that it's not expensive. So when I need to replace an item, I know it's not going to cost a small fortune. Which means, more money for my trips!