Andrew Lloyd Webber's The Wizard of Oz
The Wizard of Oz has been a family favorite of ours for years. We remember sitting in front of the television as kids and watching this classic all the way through. In fact, our family will be dressing up as character's from Oz for Halloween. I just found out Andrew Lloyd Webber has a new production of […]
The Wizard of Oz has been a family favorite of ours for years. We remember sitting in front of the television as kids and watching this classic all the way through. In fact, our family will be dressing up as character's from Oz for Halloween. I just found out Andrew Lloyd Webber has a new production of The Wizard of Oz. Of course it features songs from the original movie, but it sounds like we'll also get to hear new music created by Tim Rice and Andrew Lloyd Webber.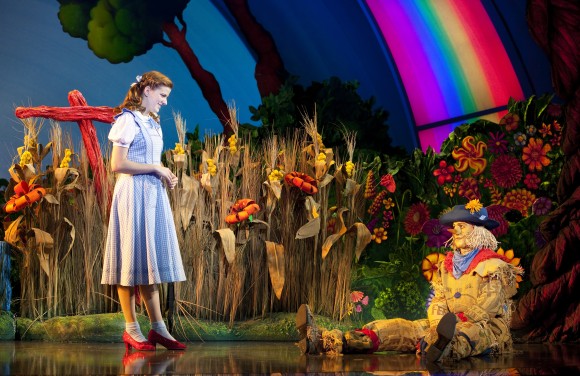 Click your heels together and join Scarecrow, Tin Man, Lion, Dorothy and her little dog Toto, as they journey through the magical land of Oz to meet the Wizard and obtain their hearts' desires. Watch out for the Wicked Witch of the West and her winged monkeys as you rediscover the real story of Oz in this fantastic musical treat for all the family.
If you'd like to be off to see the wizard too, opening night is October 16th and will run through October 27th. Purchase tickets at www.shnsf.com or by calling the Audience Services line at 888-746-1799.
I received two complementary tickets to The Wizard of Oz. All opinions are my own.