Welcoming Fall
September is coming to a close, and I'm up to my neck in Fall-related projects. I'm so excited for what's ahead, but I still have a lot of work to do. Instead of worrying about it, I'm going to put things on hold a moment and welcome the Autumn-like weather upon us. I love this […]
September is coming to a close, and I'm up to my neck in Fall-related projects. I'm so excited for what's ahead, but I still have a lot of work to do. Instead of worrying about it, I'm going to put things on hold a moment and welcome the Autumn-like weather upon us.
I love this time of year. Maybe it's my affinity for all things pumpkin. There's no better way than celebrating the season with pumpkin chocolate chip cookies.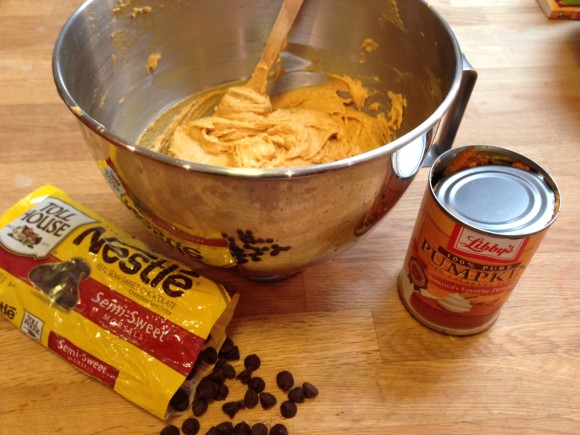 I used to have the easiest recipe. My friend Marcy gave it to me a while ago, but I couldn't find it this time. Instead, I found another one that is just as good. I wish I could give someone credit for it, but it didn't have a name attached to it. I found it in the October Food Network Magazine. I followed the directions, but they failed to mention chocolate chips. I'm sure this was just an oversight on their part, right?
Pumpkin Chocolate Chip Cookies

Preheat oven to 400 degrees. In a mixer, beat together 6 tablespoons of softened butter and 1 ⅓ cup sugar until blended. Add in 1 cup pumpkin, 1 egg, 1 tsp of vanilla extract. In a separate bowl, whisk together 2 cups of flour, 1 tsp baking soda, 1 tsp cinnamon and ½ tsp salt. Add to the pumpkin mixture. Once blended, add in ¾ bag of chocolate chips. Bake for 10-12 minutes.
Super easy. According to my taste-testers, they were also very good.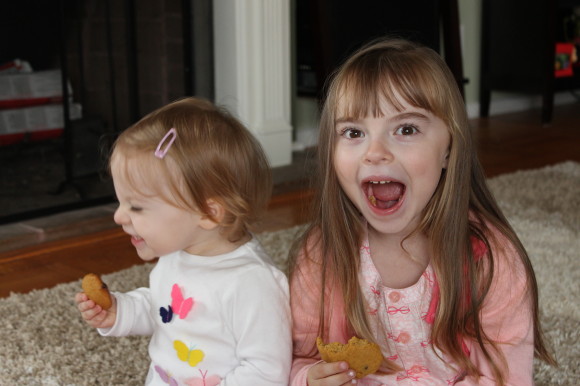 And someone was very sad when her cookie was gone. I do believe her sister ended up sharing her cookie with her.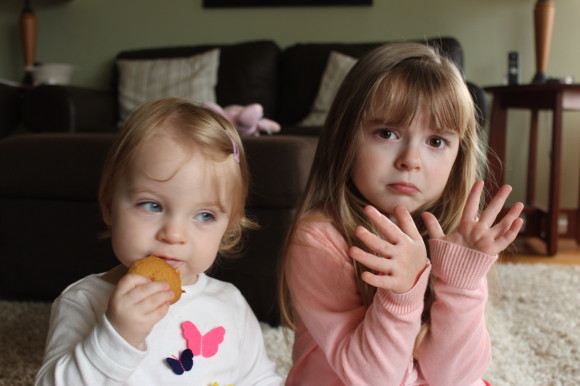 This was the perfect way to welcome fall! Now I'm off to work on my photography skills…