Mom Talk Radio, Spotlight on Moms
Recently I had the honor of being on Mom Talk Radio with Maria Bailey. I was on the "Spotlight on Moms" segment talking about my blog, the recent launch of my newsletter, and of course, Disneyland. Maria Bailey is a best selling author. She spends a lot of her time helping moms find the balance […]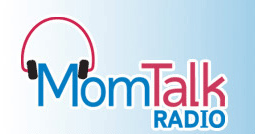 Recently I had the honor of being on Mom Talk Radio with Maria Bailey. I was on the "Spotlight on Moms" segment talking about my blog, the recent launch of my newsletter, and of course, Disneyland.
Maria Bailey is a best selling author. She spends a lot of her time helping moms find the balance between motherhood and careers. Maria is by far the most recognized "mom" out there by both media and moms alike. I'm so glad I could be part of her show.
If you didn't get to hear it live, you can listen to it here now. My interview takes place around the 12:40 point.