Mickey Mouse Halloween DIY crafts
Halloween is one of my favorite holidays. For the last few years, we've been going to Disneyland during the Halloween festivities. Last year, we attended Mickey's Halloween Party for the first time. We typically go sometime in October. It's the perfect way to kick off the holiday season and get everyone excited for Halloween. Building the […]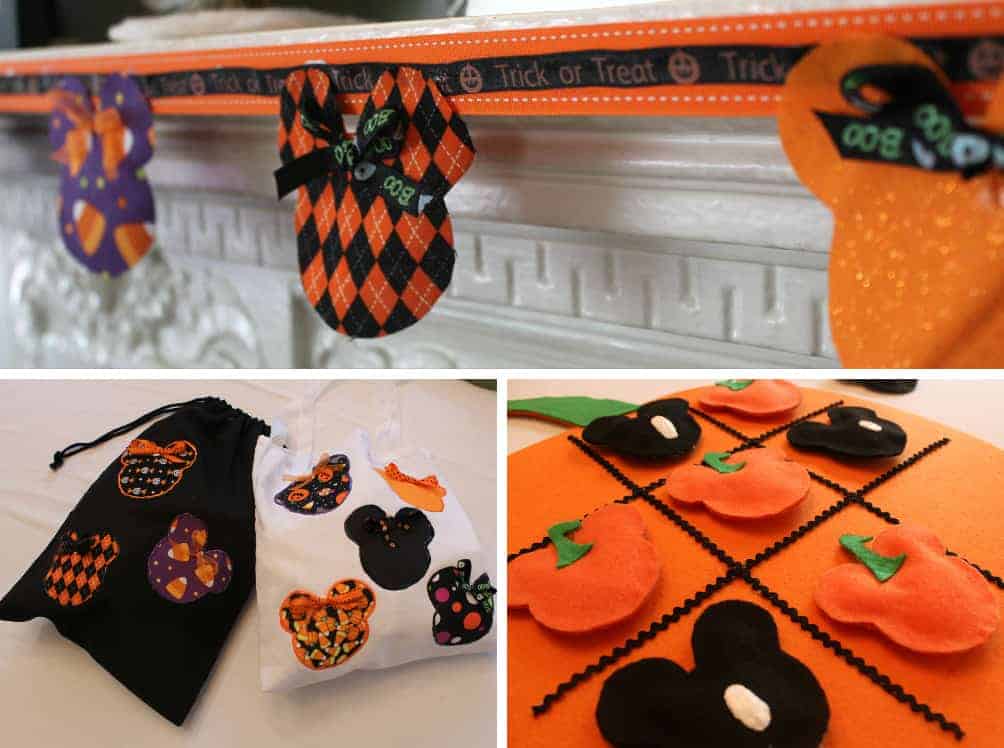 Halloween is one of my favorite holidays. For the last few years, we've been going to Disneyland during the Halloween festivities. Last year, we attended Mickey's Halloween Party for the first time. We typically go sometime in October. It's the perfect way to kick off the holiday season and get everyone excited for Halloween.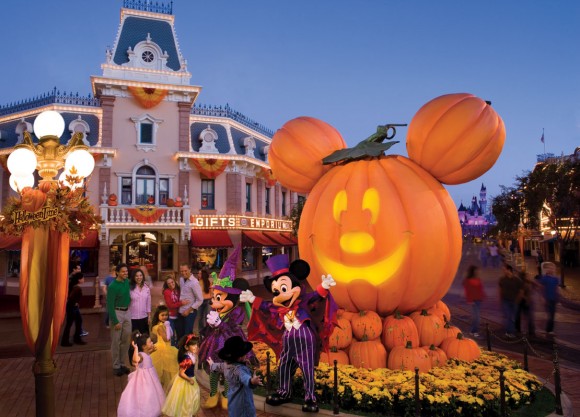 Building the excitement of a trip to Disneyland is part of the fun. Our Halloween trip is no exception. We've been busy around here getting ready. The girls have picked out their costumes, and we're making decorations for our annual Halloween party.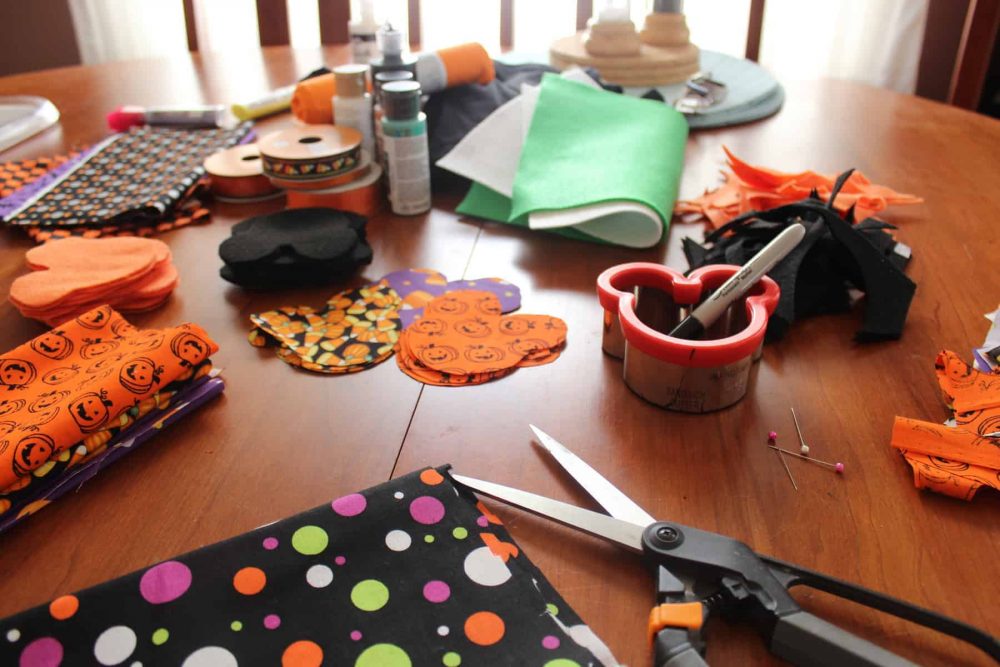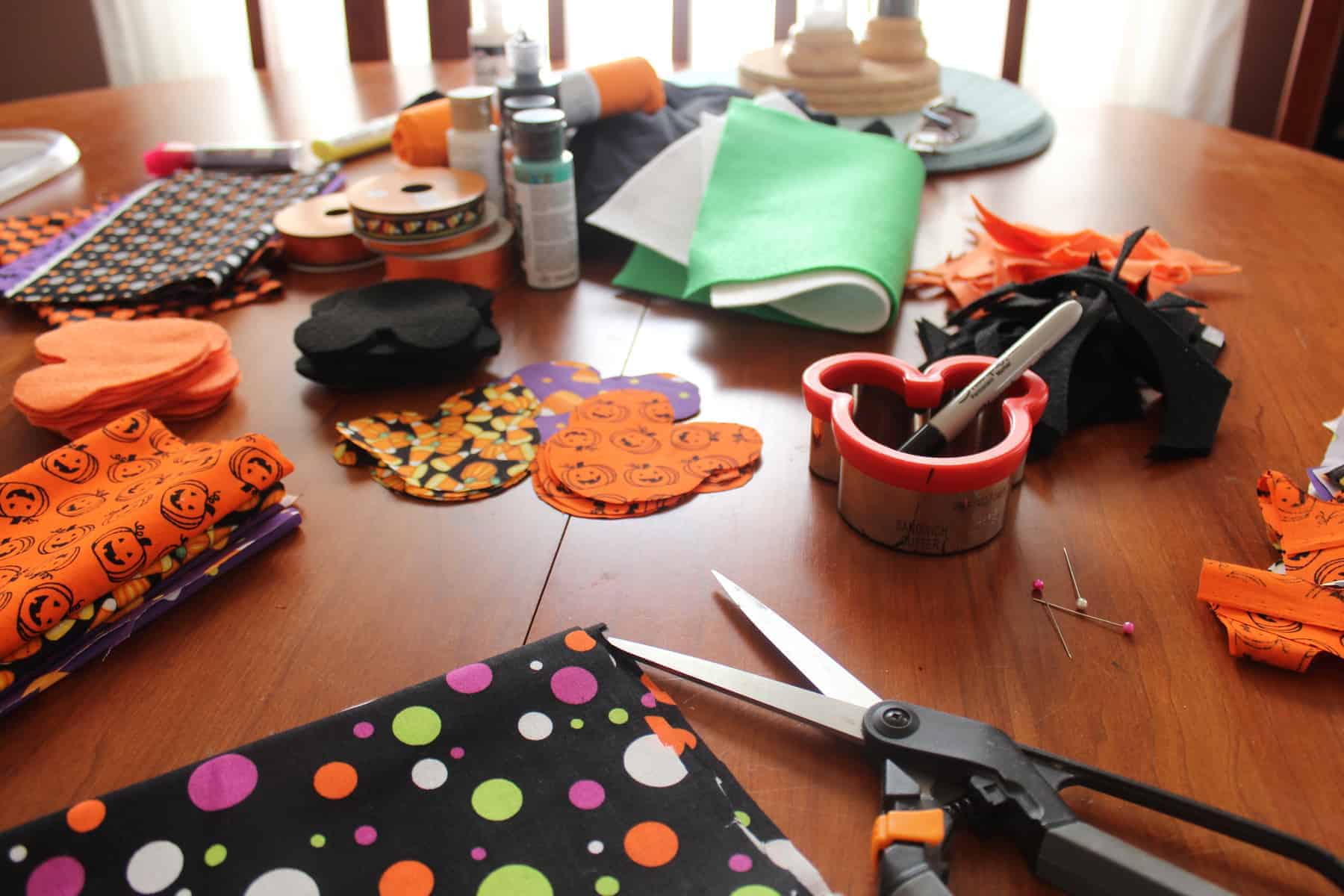 I have several craft projects that are really easy, and take very little time. I don't have a lot of storage space, so I like projects where I can use the same supplies over and over. I used fabric, ribbon, felt, and the perfect sandwich cutter to create these fun crafts. Here are several fun ways to celebrate Halloween, Mickey style.
Mickey Halloween garland: Cut out several Mickey shapes using different material. Mine were cut out of different Halloween patterned material. After each one is cut out, glue them by the ears to a piece of ribbon. If you're wanting an extra touch, add a bow to create Minnie!
Mickey Trick-or-Treat bags: I found several different types of bags at Michael's crafts. I love the smaller black bag that can be used as a backpack. But they also had a cute white shoulder bag that was really easy to work with. Take your Mickey material cut-outs and glue them to the bag. I recommend using Pellon for this step so you don't need to wait for the glue to dry. Once you have my Mickey's in place, outline with your favorite color fabric paint.
Mickey tic-tac-toe: I saw this Halloween tic-tac-toe game at Target and knew I could make it on my own. The kids love this game, and it's even more fun as a Mickey Halloween special. Cut a pumpkin shape out of hard felt. They sell this in big sheets at Michael's and Joann's. Measure your lines to create criss-cross lines. Use Wrick-Wrack to make your lines. Glue them on with Liquid Stitch or any other clear drying adhesive.
Cut out a stem in green felt. Using the same patterns as your material, cut out felt Mickey shapes. I created five Mickey pumpkins and five Mickey ghosts. You'll need ten cutouts of each color. Glue two pieces together leaving a small opening at the bottom. Once dry, stuff with cotton balls and glue the opening shut. Use a clothes pin to hold the opening closed while drying. Use fabric paint and draw a white mouth on the black felt and you have your ghost. Add a green felt stem to the orange felt, you have a pumpkin.
Mickey t-shirts with matching skirts: As long as my children will let me, I love making them matching outfits for each of our trips to Disneyland. They still love to dress up. My mother makes a "ten-minute skirt" to match the shirt I make. I buy the plain t-shirts at Target for $5. Using the same fabric, I put a Mickey shape in the center of the shirt to match the skirt. People always stop us to ask where we got them.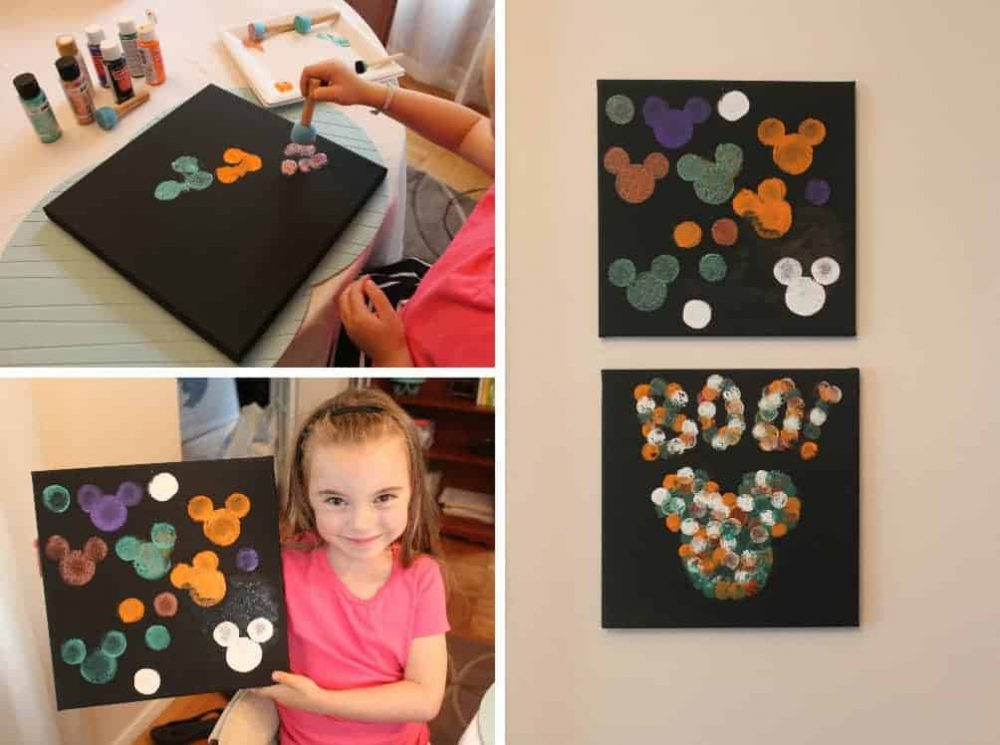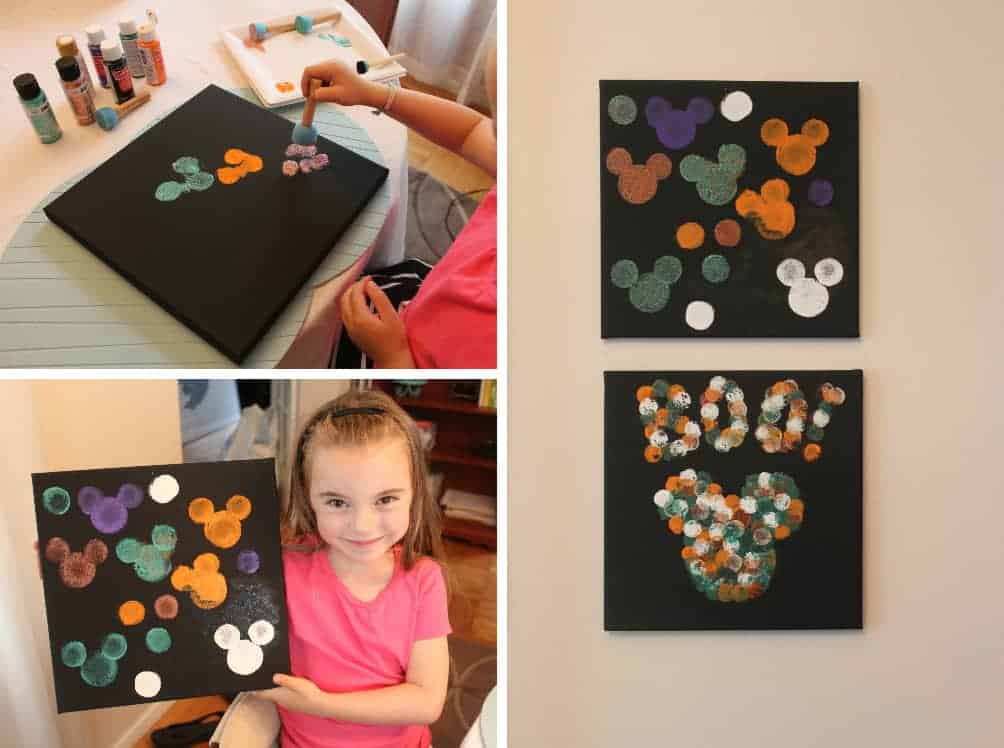 Mickey silhouette painting: Get a black canvas, paint, and painting spouncer. Draw a Mickey shape wherever you like and dab with paint around the edges, or fill in completely. You can also use different size spongers and make "hidden" Mickey's like my daughter did. This is the perfect project for children of any age.
You can do all of these projects using any of your favorite holiday fabric cut outs. We've done this for each a holiday and the kids love it. What crafts have you made using Mickey shapes? Are you ready for a spooktacular Halloween?