Planes DIY gift wrap and travel bags #PlanestotheRescue
I might have been the last one to see Planes, Fire and Rescue. My husband took our oldest daughter to see it in the theater when the movie first came out. I've been waiting not so patiently for it to get released in the iTunes Store. Recently we all piled onto the couch and watched it […]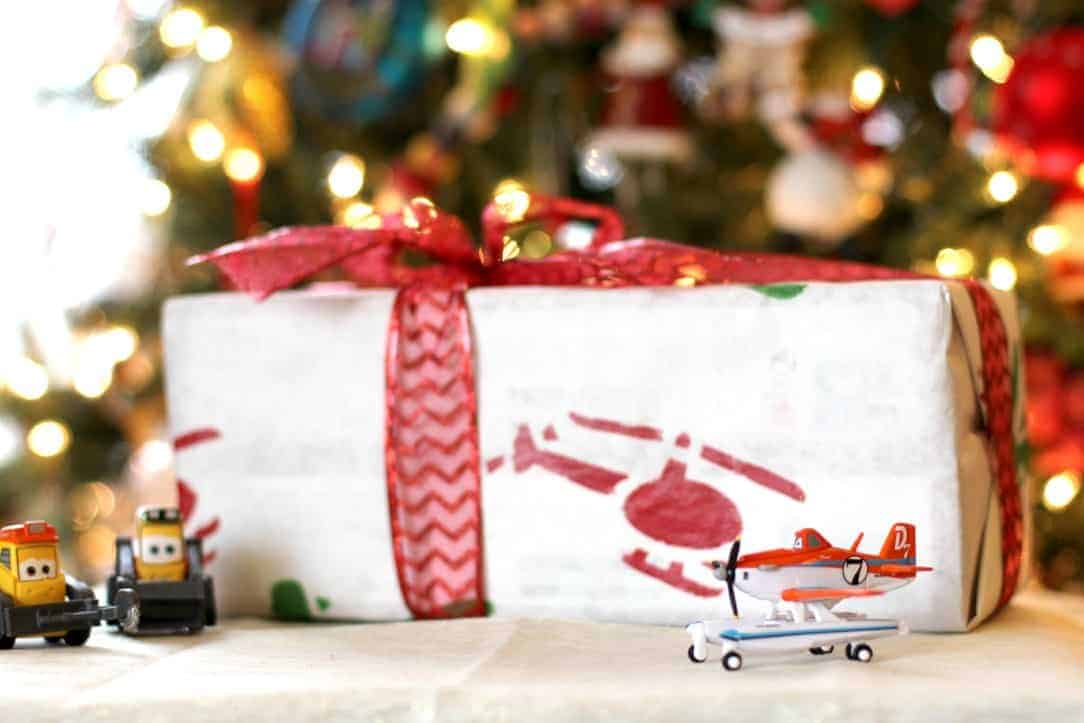 I might have been the last one to see Planes, Fire and Rescue. My husband took our oldest daughter to see it in the theater when the movie first came out. I've been waiting not so patiently for it to get released in the iTunes Store. Recently we all piled onto the couch and watched it together as a family, and loved it.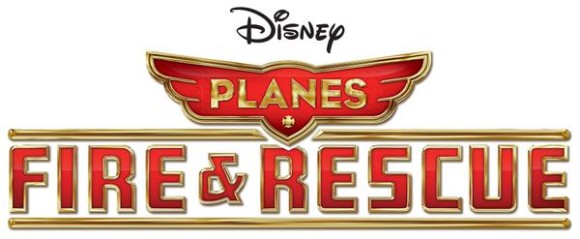 Every time my girls see anything "Planes" they immediately want it added to their Christmas list. We're getting ready for a trip to Disneyland and I wanted them to have something fun to bring with them. The Planes Fire and Rescue 3-packs are perfect for our trip.
I wrapped them so they could have a fun reveal before we go. Traditional wrapping paper would've been fine, I really wanted something fun and creative, but easy too.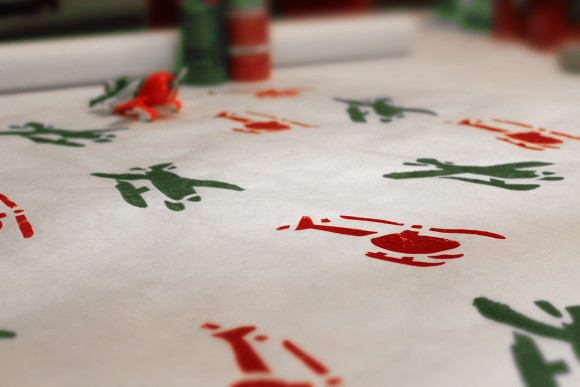 To make a fun plane-themed wrapping paper, buy some simple plane stencils, and get out your paint, craft paper, and a foam brush.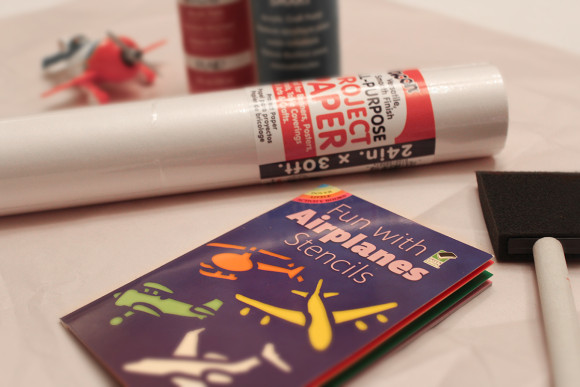 Lay out your paper, place your stencil where you want you planes to go, then use a foam brush to dab the paint on the stencil.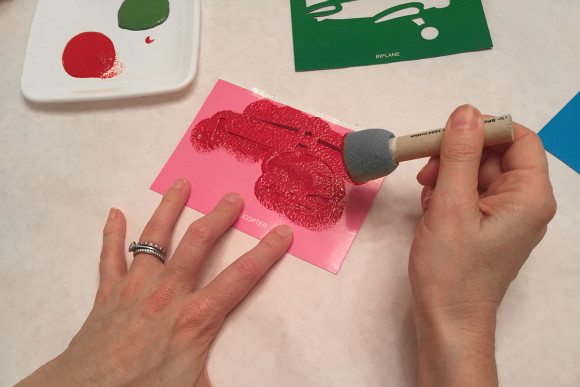 Let your paper dry completely, and wrap your gifts as you would with regular gift wrap.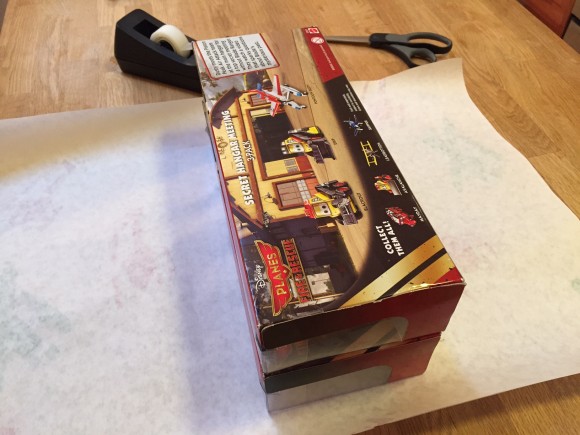 Wrap with some ribbon and tie in a bow for a finishing touch.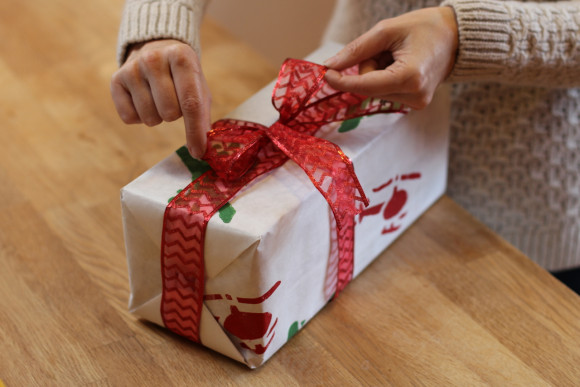 Burlap bags are just as easy. I ordered a few online and knew I needed them to be at least 10×15 in size, but you can use whatever size you need based on your project. Using the same stencils and paint, dap the stencils onto the bag.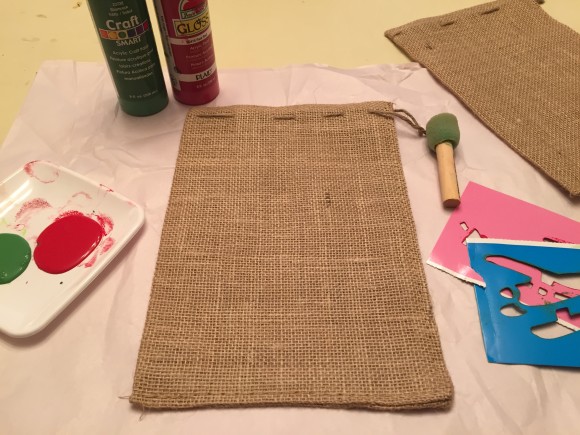 Make sure it dries completely before you stuff anything in the bag.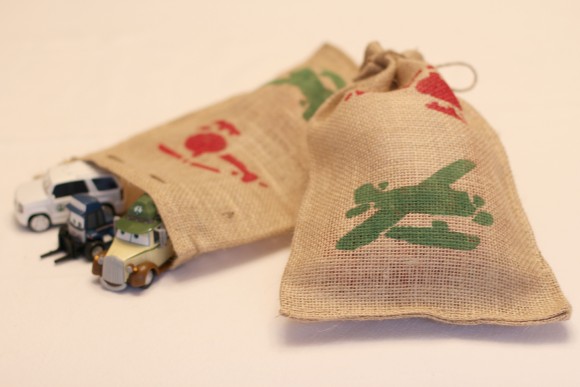 My girls loved seeing their Planes friends next to the tree wrapped in homemade wrapping paper and I love how quick and easy it was to make something that added to the anticipation.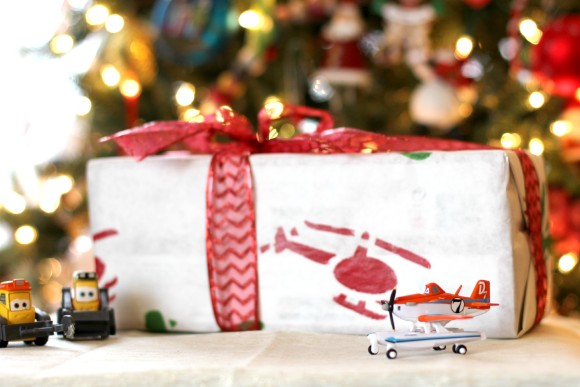 Do you have Planes fans in your house? What projects have you made for your little ones?
For more ideas, follow the #PlanestotheRescue on Facebook and Twitter.