Kid-friendly Christmas crafts: O Button Tree
As a kid, I remember a decorative Christmas tree that my grandmother and mother made together. I have always loved that tree. It has buttons and costume jewelry in the shape of a tree. I am lucky to have that tree in my home now, and I put it out every Christmas. Emma loves the […]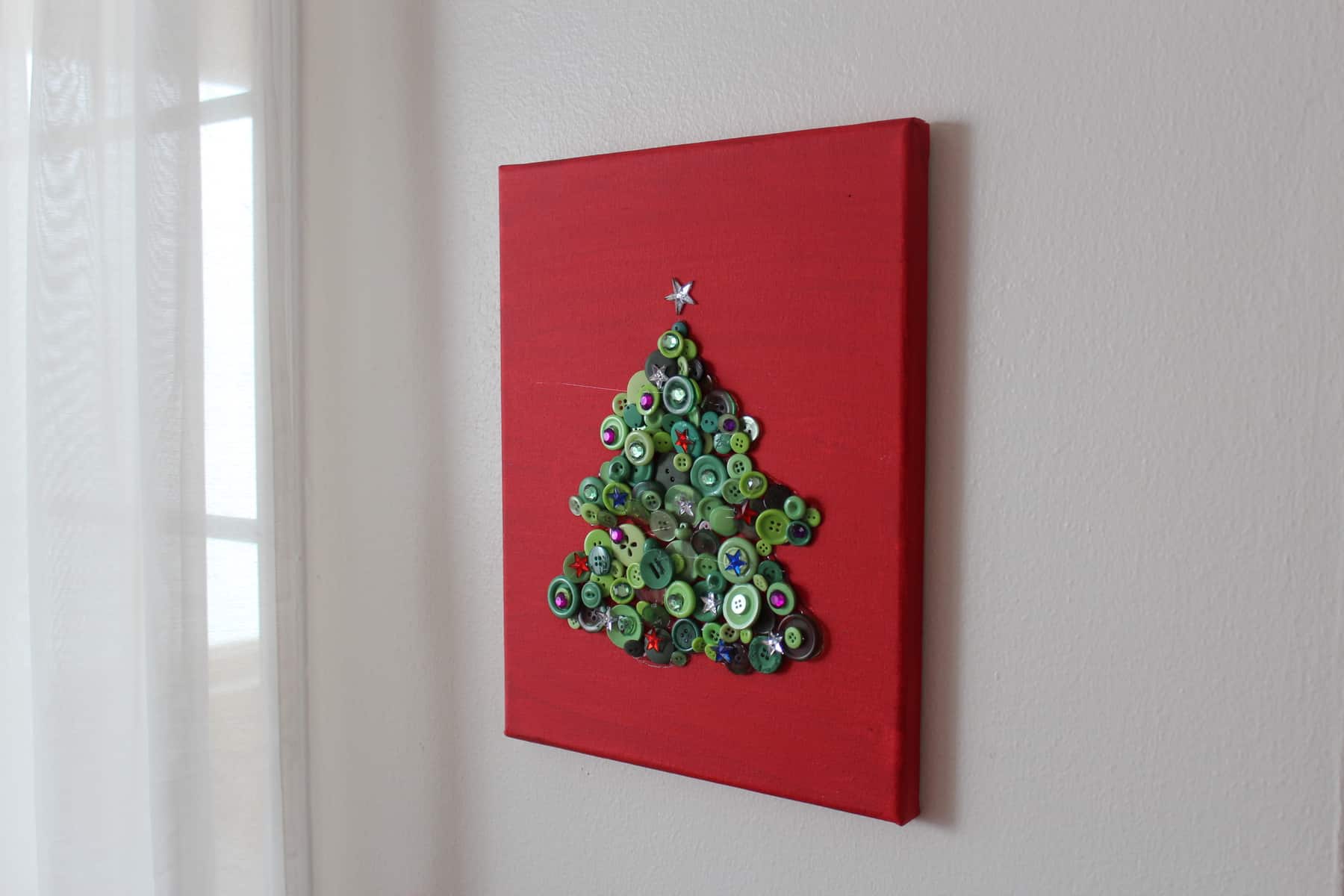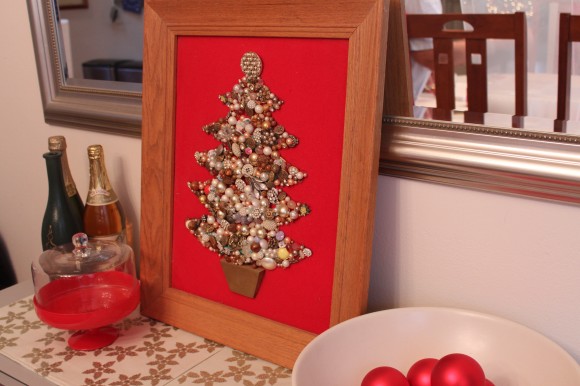 As a kid, I remember a decorative Christmas tree that my grandmother and mother made together. I have always loved that tree. It has buttons and costume jewelry in the shape of a tree. I am lucky to have that tree in my home now, and I put it out every Christmas.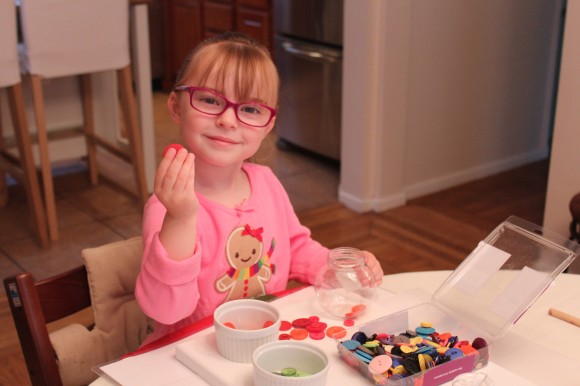 Emma loves the tree, and wanted to make one. Although I am lacking in costume jewelry, we had a ton of extra buttons from an Easter project. This is another great Christmas craft project for kids. Emma is an expert button "sorter" and got all the buttons ready. She could have spent hours doing this, just like I used to do growing up.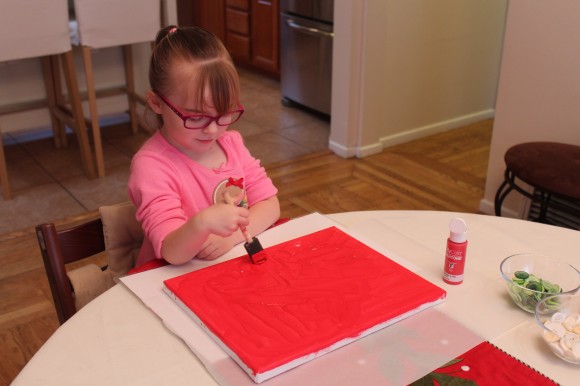 Once we sorted the buttons, it was time to get the canvas ready. My grandmother lined her canvas with red felt, but we decided to paint ours instead. It took about 15 minutes to dry. Just enough time for a quick snack break.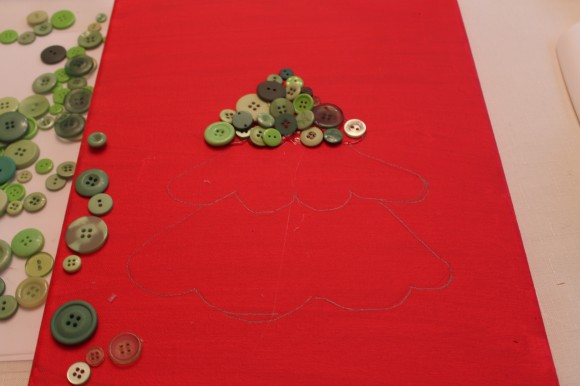 Once the canvas was completely dry, we drew an outline of a Christmas tree in pencil. It didn't have to be perfect, because we wouldn't see it once the buttons were glued on. We glued our buttons on using a hot glue gun.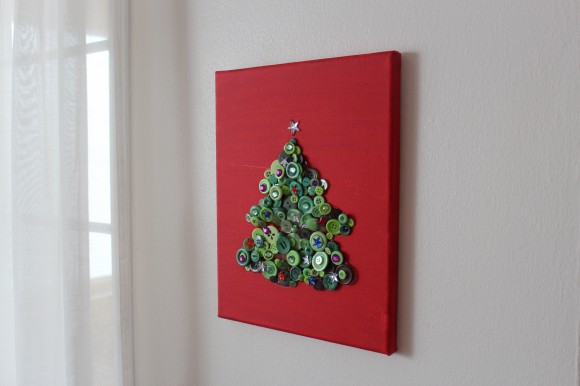 After we got all the buttons glued on, we added a few specks of "bling" to make it really sparkle. These are just small confetti shapes that make perfect ornaments for the tree and tree topper.
We were originally making this button tree as a Christmas gift. However, it somehow got hung on my dining room wall. I have a feeling it's going to stay there.