Homemade salt-dough Christmas ornaments
It's been raining like crazy, and we've spent a lot of times indoors this week. We've had a week full of Christmas projects around here. Earlier this week, we made a canvas hand print tree and a Christmas tree made of buttons. Yesterday, we made salt-dough Christmas ornaments. We've never made them before. I'm surprised how […]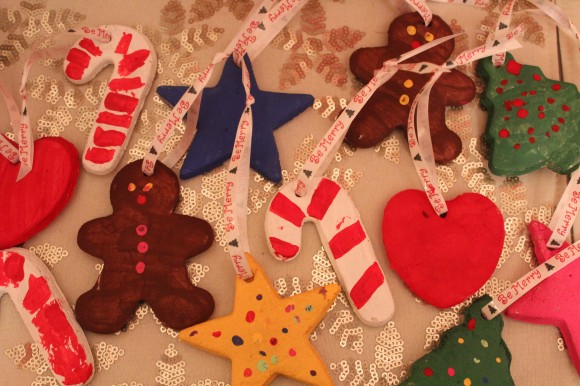 It's been raining like crazy, and we've spent a lot of times indoors this week. We've had a week full of Christmas projects around here. Earlier this week, we made a canvas hand print tree and a Christmas tree made of buttons. Yesterday, we made salt-dough Christmas ornaments. We've never made them before. I'm surprised how well they turned out given they were decorated by a four-year old.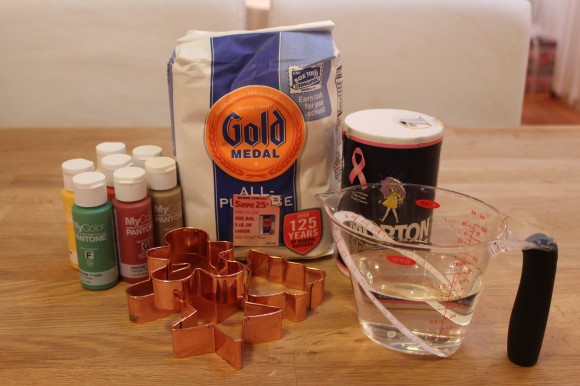 We started by making a "salt" dough by mixing 4 cups flour, 1 cup salt, and 1 1/2 cups water. We kneaded the dough until well blended, about 15 minutes. I use a stand mixer with a dough hook and mixed the dough until it was smooth but not sticky.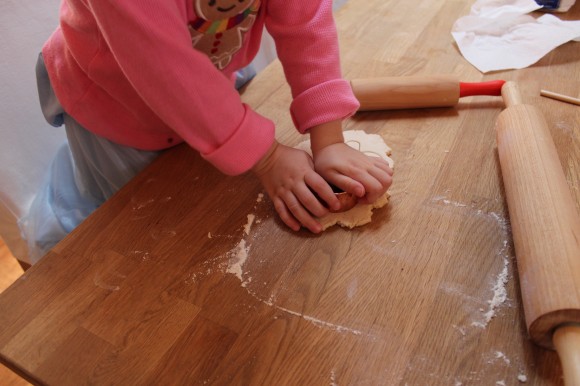 We used this dough just like we were making regular cookies. We rolled the dough into a circle, leaving the dough fairly thick, about 1/4 inch. Emma used her favorite cookie cutters for the ornaments shapes.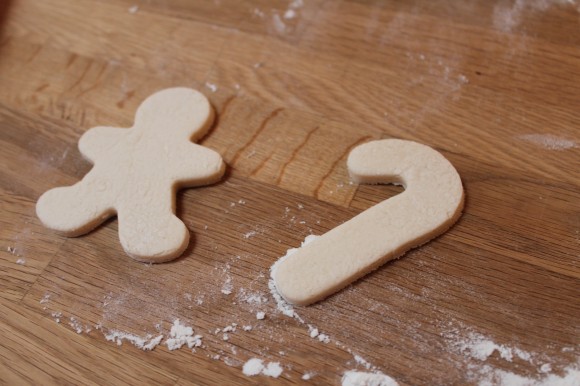 Once we cut out the ornaments, we added a hanger circle at the top of each one. Using a straw, we were able to get a perfect circle. Once we got our ornaments on a cookie sheet, we took a toothpick and poked a few small holes to prevent bubbles. Once they're  in the oven, bake for 20 to 25 minutes at 350 degrees.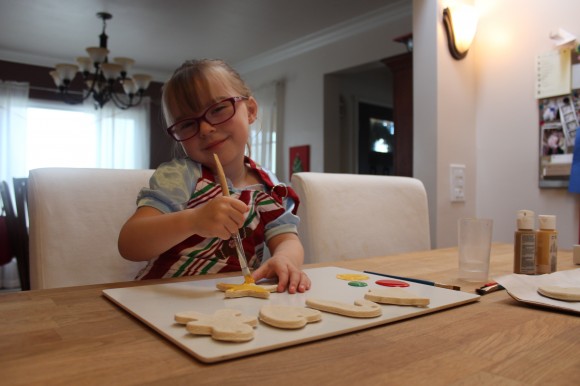 After the ornaments cooled, Emma went to town using acrylic paints. Emma loves to paint, and had a plan for each one of her ornaments.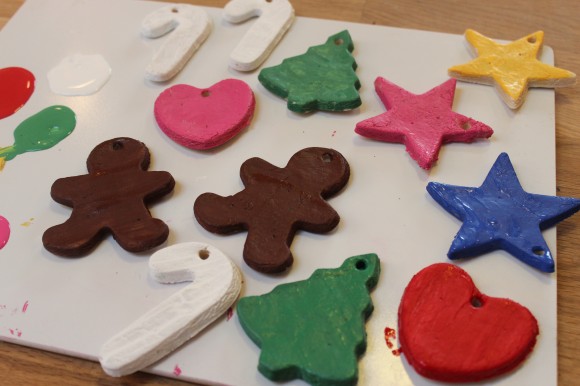 We now have several new, homemade ornaments for our tree. Plus, we have a few extra for gifts. This was such a fun, easy, rainy day project. We didn't even have to leave the house for the ingredients.