Eating gluten-free at Disneyland
My friend, Janet, recently contacted me about her upcoming trip to Disneyland. Her four year old daughter is on a strict gluten-free (GF) diet, and she wanted to make sure Disney dining wasn't going to be an insurmountable challenge. I honestly didn't know a lot of the answers to her questions. But after doing some […]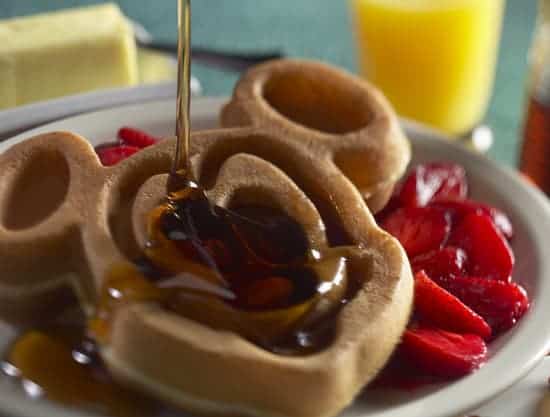 My friend, Janet, recently contacted me about her upcoming trip to Disneyland. Her four year old daughter is on a strict gluten-free (GF) diet, and she wanted to make sure Disney dining wasn't going to be an insurmountable challenge.
I honestly didn't know a lot of the answers to her questions. But after doing some searching, it became clear that there were several options for her family. But would it be easy?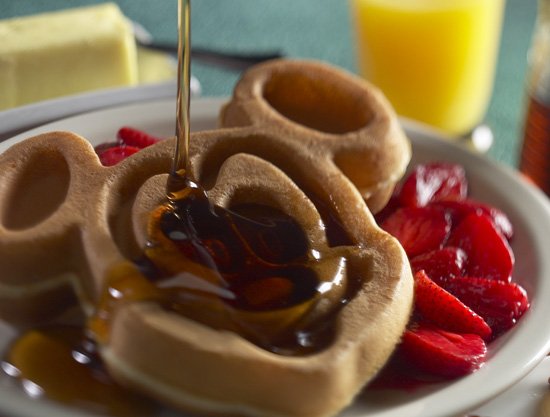 Janet and her family just got back from Disneyland last week. Overall, they had a great experience. They dined at several Disneyland and DCA park locations, the Grand Californian, and even ordered from room service. Janet was kind enough to share her experiences, both good and bad. Below are few examples of what they experienced. Head over to the GVZs website for a full description from Janet about their four day GF experience.
The Grand Californian
We checked in at the Storyteller's Cafe in the Grand Californian, notified the waitress that we had a food allergy, and a few minutes later the chef came out to speak with us. He gave us a few GF options, but the only one that appealed to a four year old was a cheese pizza with a GF crust. Norah reported that it was delicious.
Toon Town
Lunch was at Toon Town at the hot dog stand, Pluto's Dog House. My GF list said that the hot dogs were GF and I should just order a dog with no bun. I didn't believe for a red hot second that all the hot dogs were GF, and when I asked about it someone came out from the back and put in a special GF order for us. It took about five minutes longer than the rest of the food to be ready, which makes me believe that all of the hot dogs are NOT in fact GF. So, when ordering I would not just order without a bun, rather I would specifically say you have a food allergy.
Critter Country
Dinner was at the Hungry Bear Restaurant in Critter Country. They had GF buns, so Norah had a cheeseburger and then had sweet potato fries that were designated GF (cooked in their own basket). This time we didn't have to talk to a manager, which was really nice because it saved some time, the cashier was very knowledgeable and accommodating.
Cars Land
Flo's V-8 Cafe in California Adventures (Cars Land). There was nothing specifically GF, but their kid's "American Breakfast" was GF — it had fruit, eggs and bacon. I promised my kid ice cream later if she would eat some eggs and it worked. The chef came out to talk to us when I asked about GF options, but it would have been just as easy for the cashier to say, 'we don't have anything special, but this is what is naturally GF.'
Unless you have a child with special dietary needs, it's hard to imagine the challenges you face when planning a vacation. Thank you, Janet, for sharing your experience. I know so many people will benefit from your opinion.
If you'd like more information on dining gluten-free at Disney, visit the Disney Parks blog for more information.