Avoiding sore feet at Disneyland
There's a lot of walking involved when you're at Disneyland. One of the best ways to avoid those aching feet is to wear comfortable shoes. Even with great shoes, the best of us still get tired of walking, but we want to push on. If your feet start to ache, get off them and rest. […]
There's a lot of walking involved when you're at Disneyland. One of the best ways to avoid those aching feet is to wear comfortable shoes. Even with great shoes, the best of us still get tired of walking, but we want to push on. If your feet start to ache, get off them and rest. There are tons of benches scattered throughout each park if you'd just like to sit and people-watch. There are also several things you can do to get off your feet and still have fun.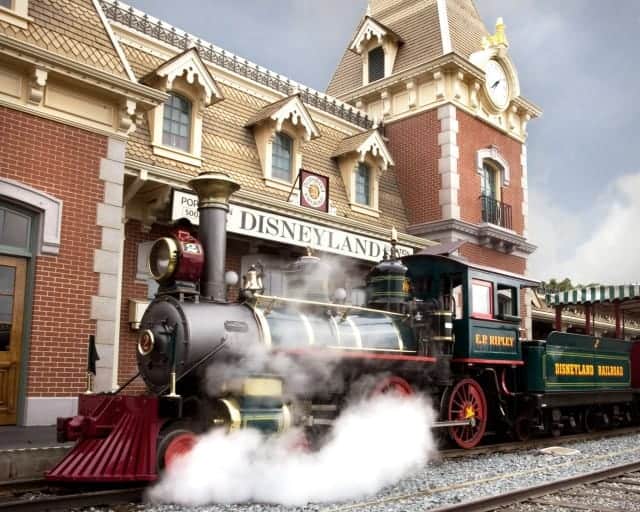 Catch the Disneyland Railroad at one of their four stops every 18 minutes. You can hop on at Main Street USA, New Orleans Square, Mickey's Toontown, and Tomorrowland. If you're near Main Street USA,  you can also grab one of the Main Street Vehicles. The Fire Engine, Horse-Drawn Carriage, Horseless Carriage, or the Omnibus offer one-way trips down Main Street to and from the castle. Our daughter loves riding the Fire Engine so she can ring the bell while traveling down the street.
You can also give your feet a brief rest by sitting down to take in one of the many of the shows around either park. At Disneyland, there are shows like the Jedi Training Academy in Tomorrowland, Billy Hill and the Hillbillies at the Golden Horseshoe in Frontierland, and the classic Enchanted Tiki Room at the entrance to Adventureland. At California Adventure, there's Disney Junior, Aladdin, and any of the mini-featurettes at the Animation Academy.