Toddler friendly rides at Disneyland
If you're headed to Disneyland with young kids, you'll have a great time. We were worried the first couple of times we went. We weren't sure if there'd be enough to do with our toddler. We were pleasantly surprised at how many things we were able to do with young kids. Read up about the […]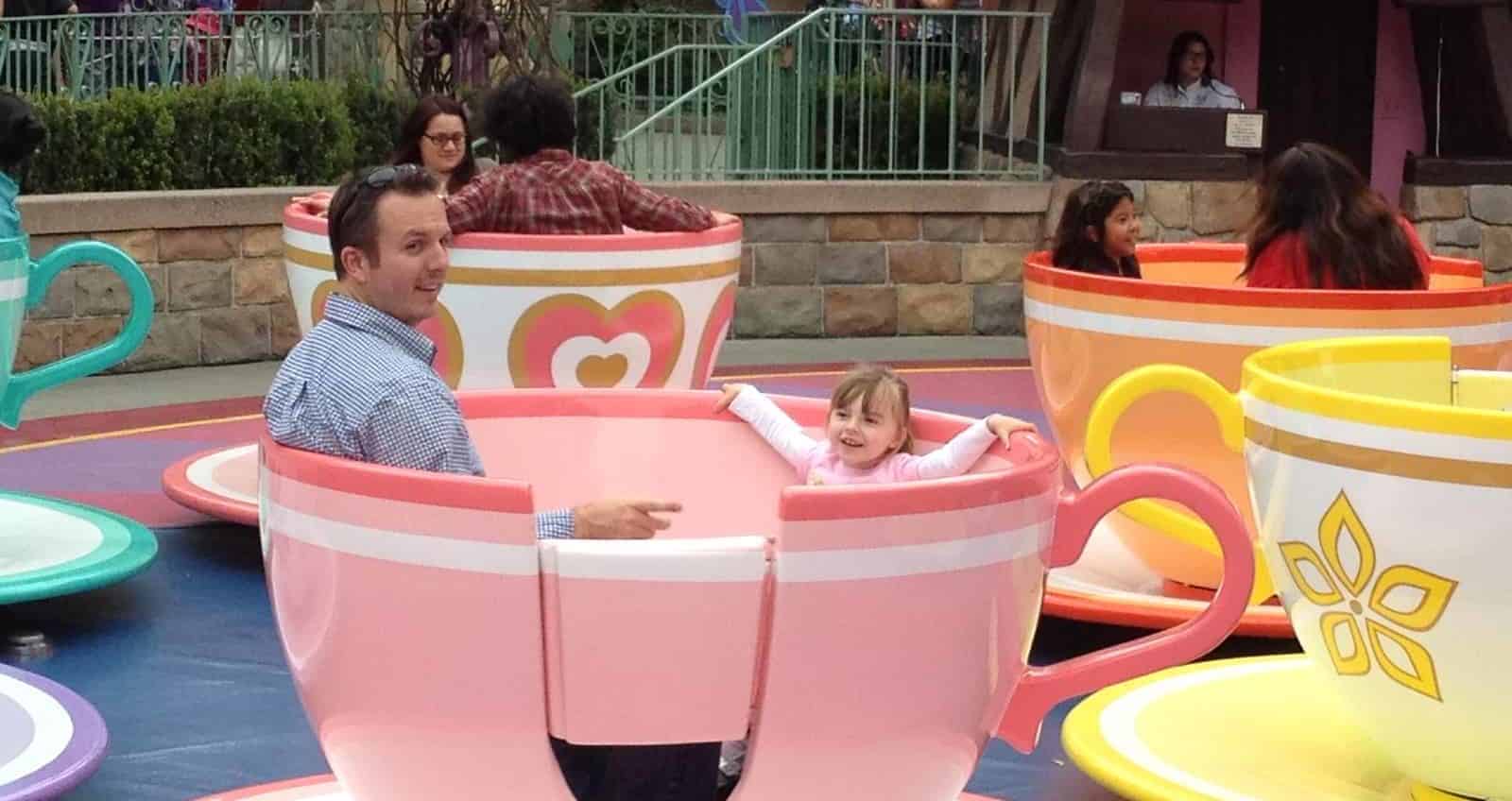 If you're headed to Disneyland with young kids, you'll have a great time. We were worried the first couple of times we went. We weren't sure if there'd be enough to do with our toddler. We were pleasantly surprised at how many things we were able to do with young kids. Read up about the rides before you go, so you'll know what to expect. Also, make sure you know how tall your child is, they will check and you'll want to be prepared for any restrictions. We're still measuring Emma for the 40″ mark!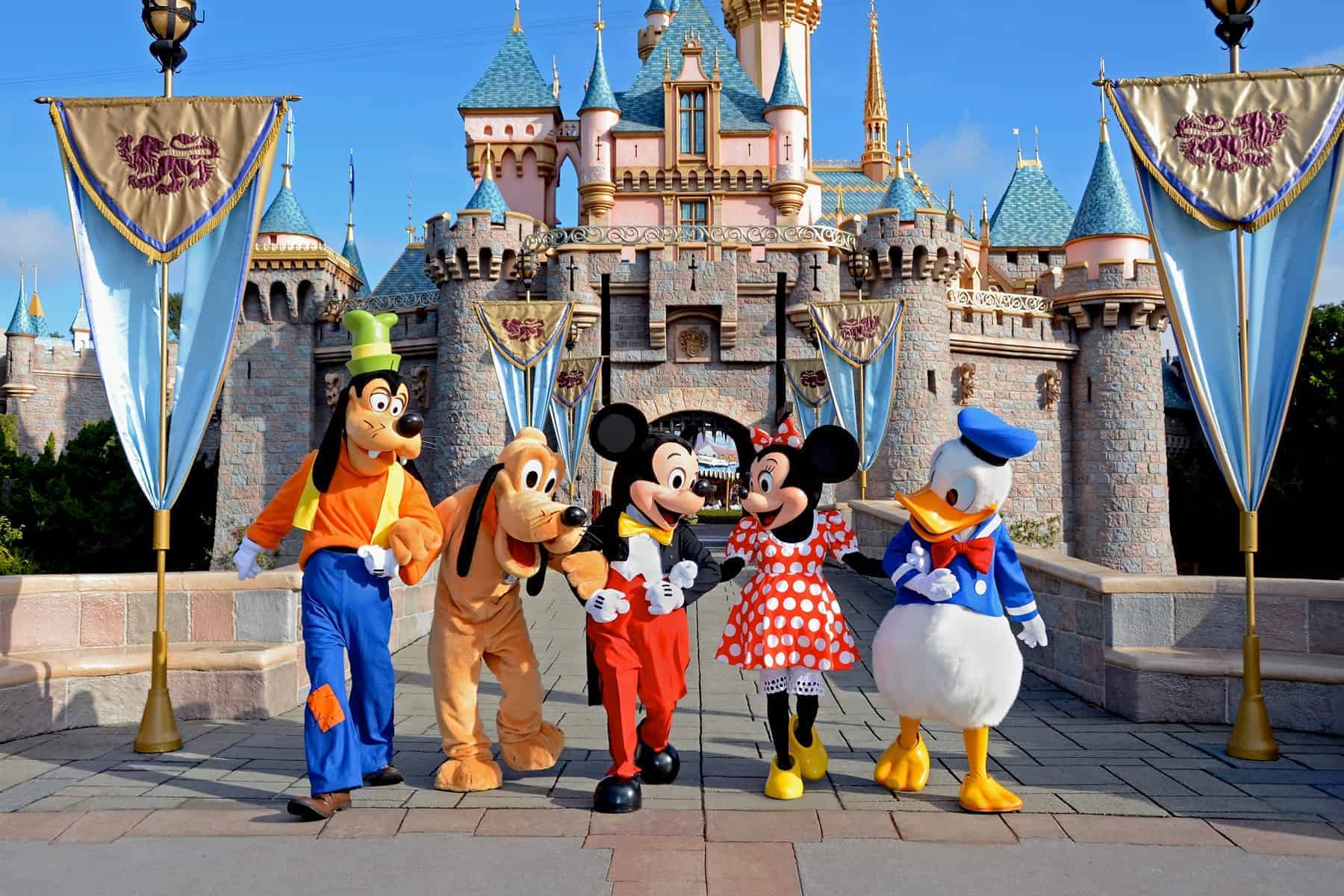 Watch your child and follow their cues. Some kids will love the Characters, other will be scared by them. The rides are all different too. Some may be fast and furious, others slower, but dark and loud. Every child is different. Ours turned out to be a daredevil.
Here are a few of our favorites. These are just a few examples of the fun you can have with your little one. One thing to remember, Disney isn't just about the rides. They have so many great shows, events, and parades. There really is something for everyone at every age.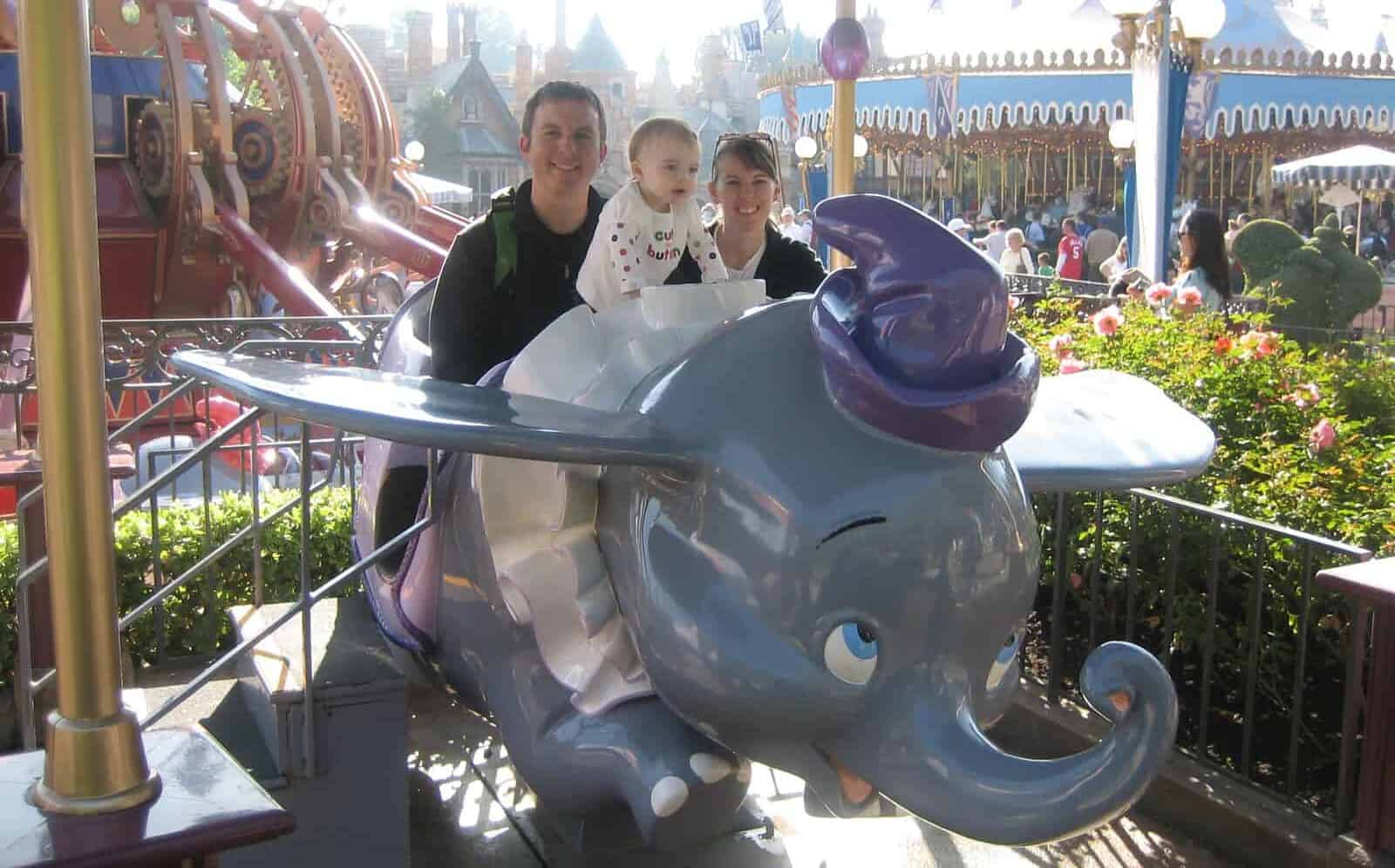 Fantasyland is the perfect place to see how your toddler will react to the rides. Head into Fantasyland first. This is where most of the toddler-appropriate rides are located. There is something for every child, regardless of age. Start with something mellow like the Casey Junior train and build up to the twirl of the Tea Cups. Dumbo is one of our favorites, and your child can make Dumbo fly high or low. The line for Dumbo can get long, very fast. Ride this ride earlier in the day. If the line is manageable, you can ride it again later.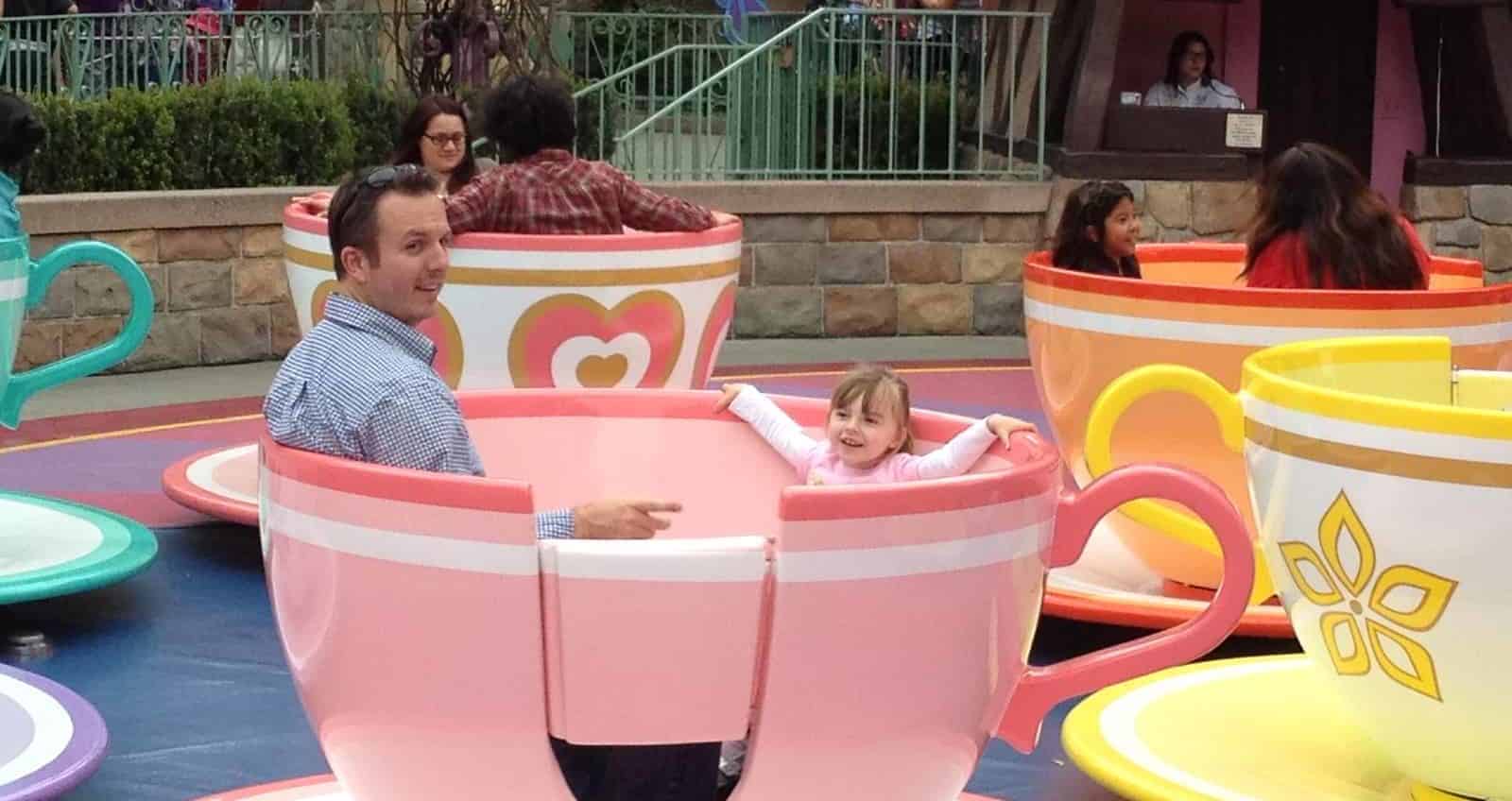 Mickey's Toontown is one of our favorite places. The over-sized play structures create a safe space for little ones to explore on their own. This is also where some of the main Characters hang out and have meet-n-greets. Our favorite is visiting Mickey's house and Gadget's Go Coaster. This was our daughter's first roller coaster when she hit 35 inches, and continues to be one of her all-time favorites.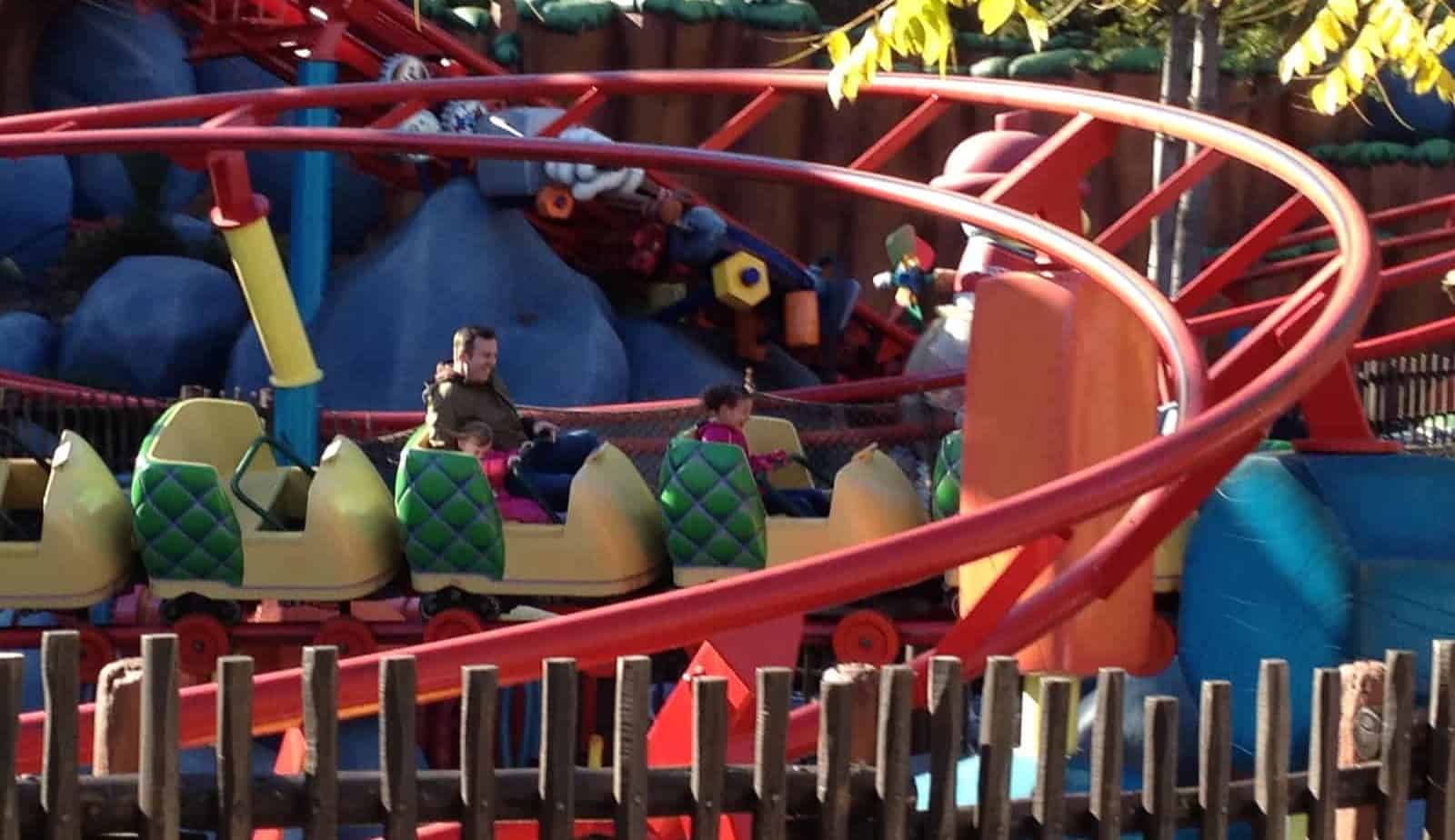 The Enchanted Tiki Room is located in Adventureland, and is a classic. It's a 15-minute show starring four feathered birds and lots of their friends. You will be "enchanted" by Jose, Michael, Pierre, and Fritz. On a hot day, this is the perfect place to sit, enjoy a show, and cool down. The song is catchy; you'll be singing it all day!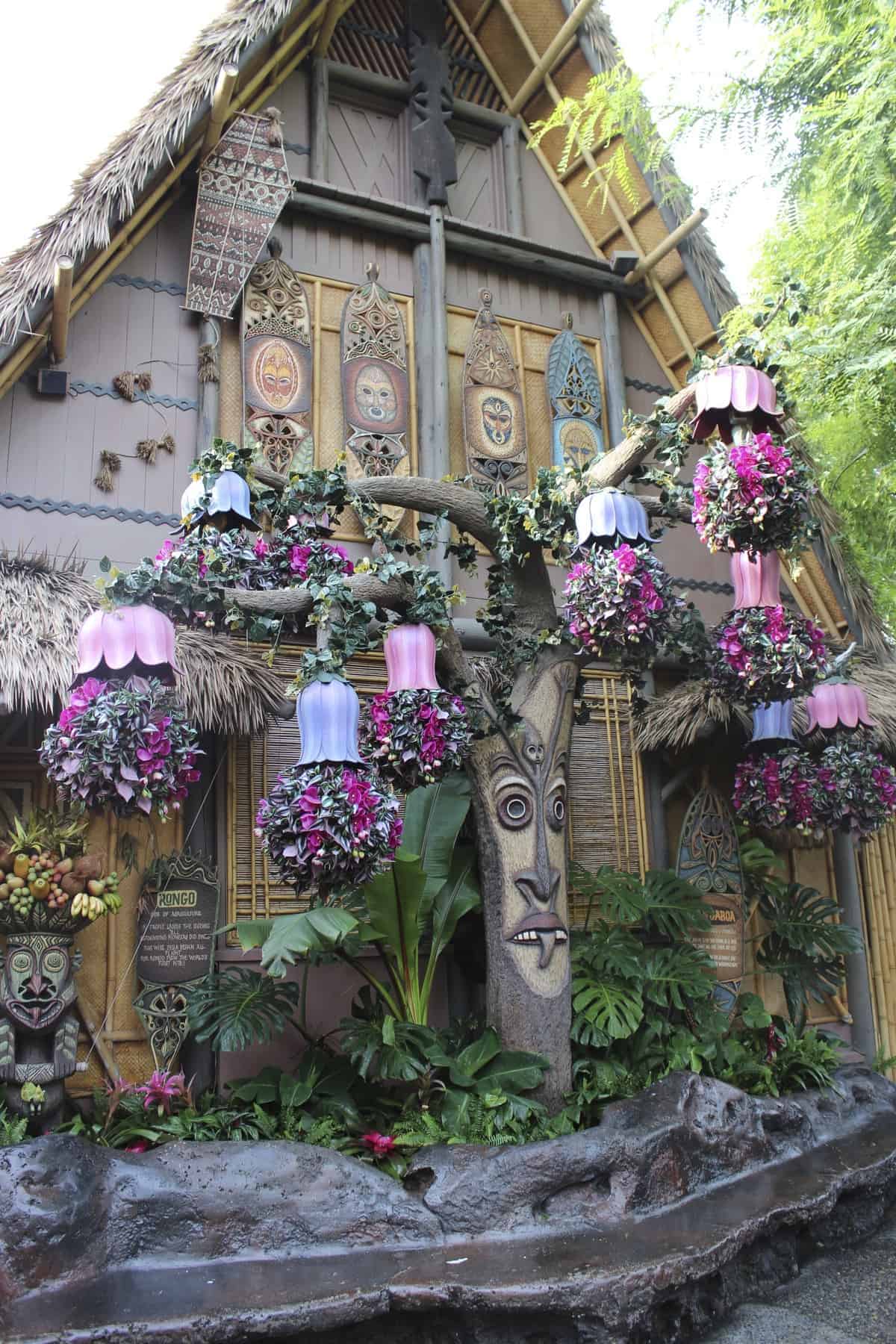 A Bug's Land is located in the heart of California Adventure. It's easy to miss. This is the one area of California Adventure dedicated entirely to little ones. There are five "Fair" themed rides. Each ride is anywhere between 1 and 2 minutes long, perfect for small children. As much as I love the show, It's Tough To Be A Bug, I'd skip it until your little ones area little older. My fearless daughter had a hard time and got a little scared halfway through. The effects are a little intense, and it's pretty dark inside the theater.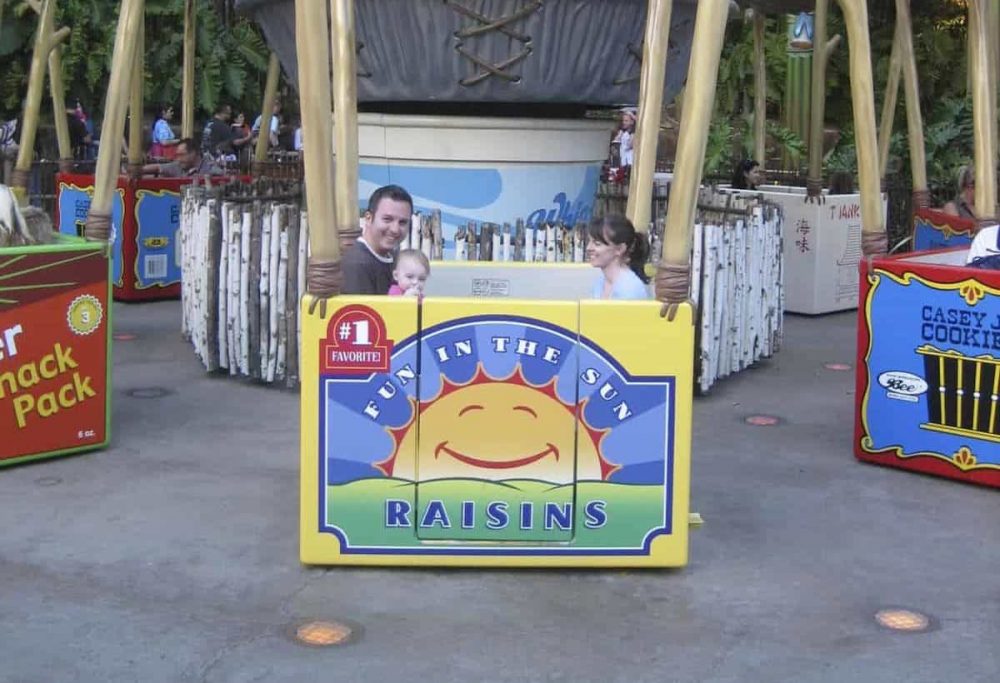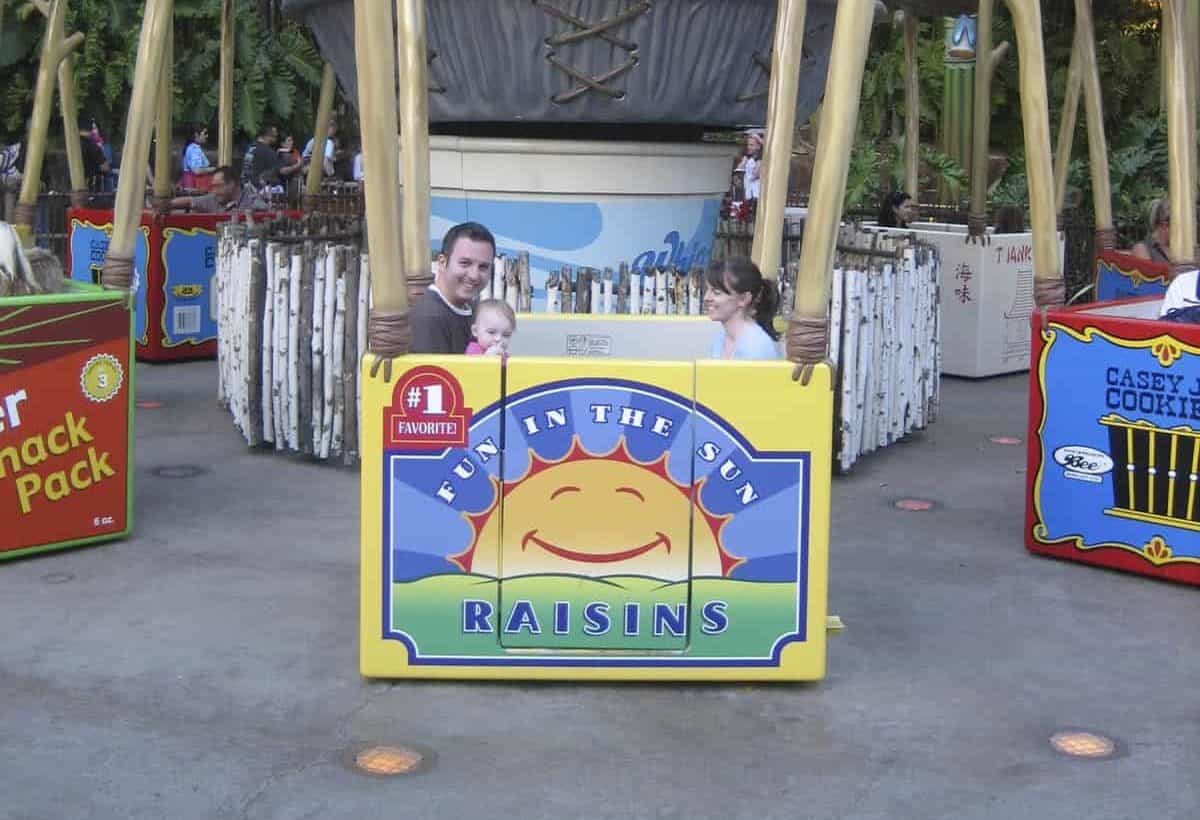 It's a Small World never gets old. If we have the chance, we stay on the ride and go through more than once. Boats take you through a water canal and you'll travel through the world. Children from 100 regions of the world will sing and dance. Between Thanksgiving and New Years, it's transformed to celebrate the holidays. Truly a sight to see.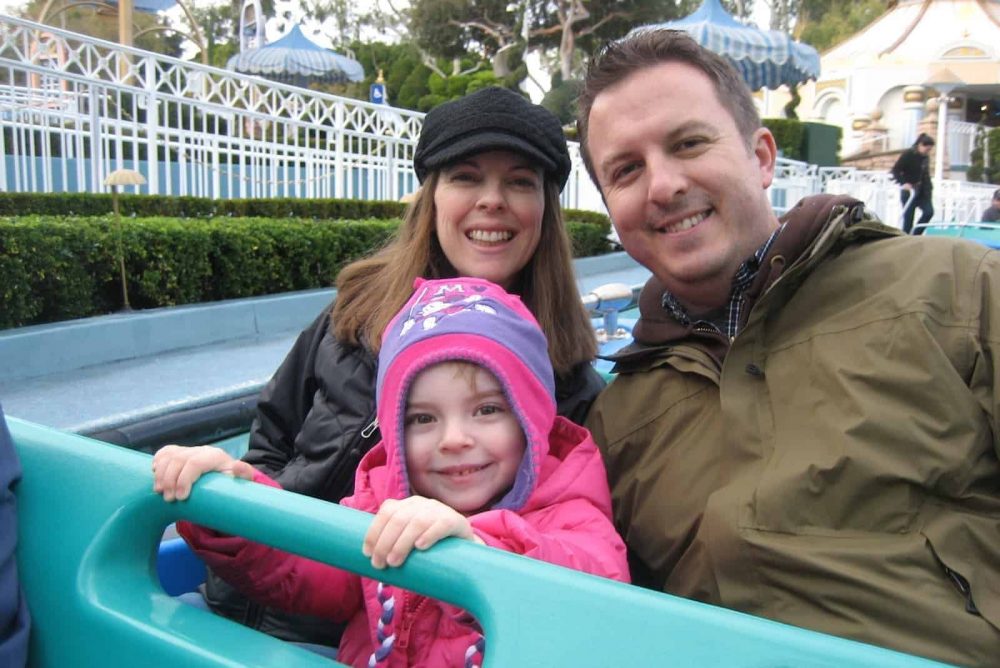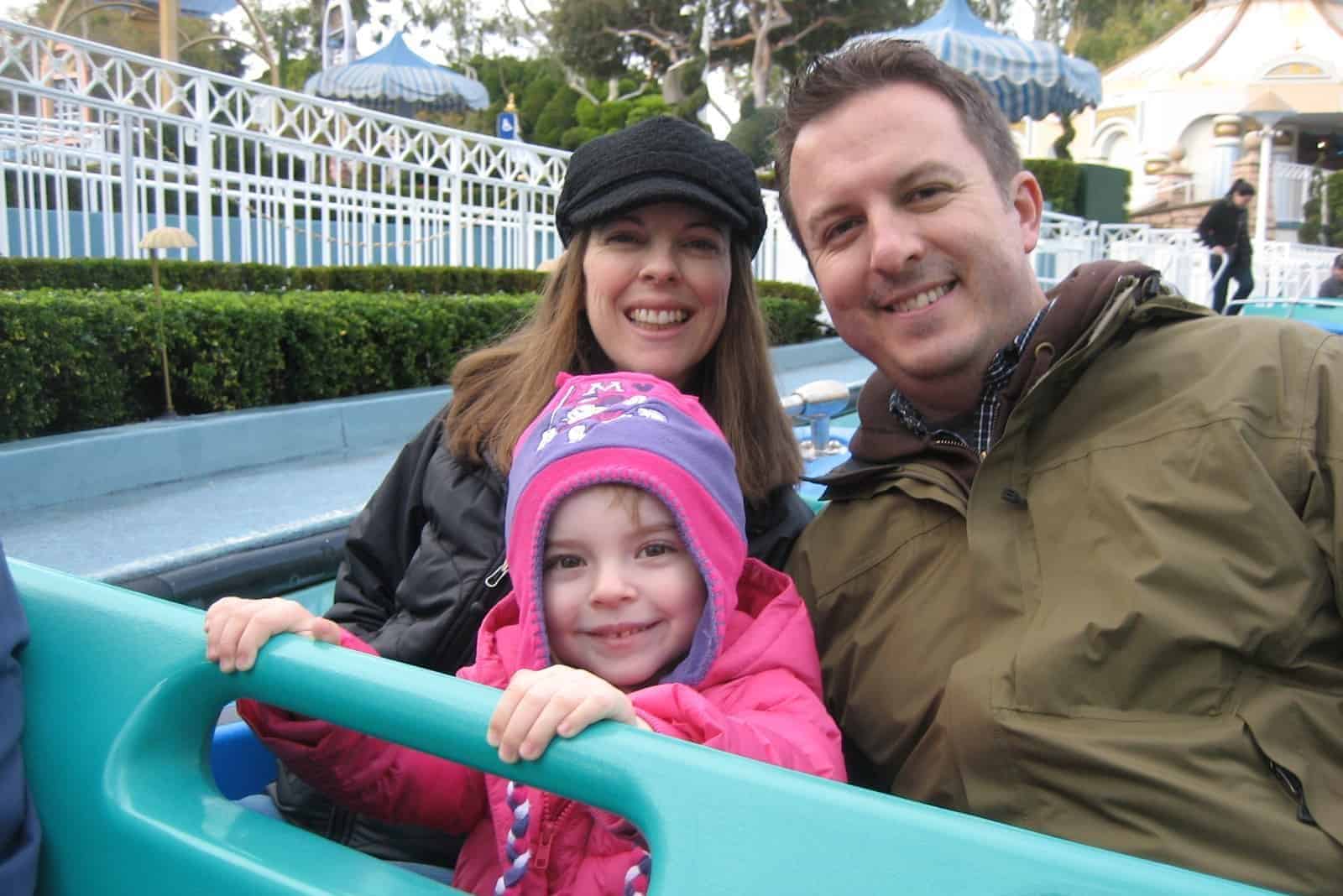 Cars Land is, by far, the best part of California Adventure. As you can imagine, I'm not the only one to think this. The lines are long, but Radiator Springs is amazing. Kids need to be 40 inches to ride the Radiator Springs Racers, which is an incredible ride for everyone. For us, Cars Land is more about the experience of Radiator Springs, not the rides. Emma loves Lightning McQueen and Mater, so seeing them alone was worth it.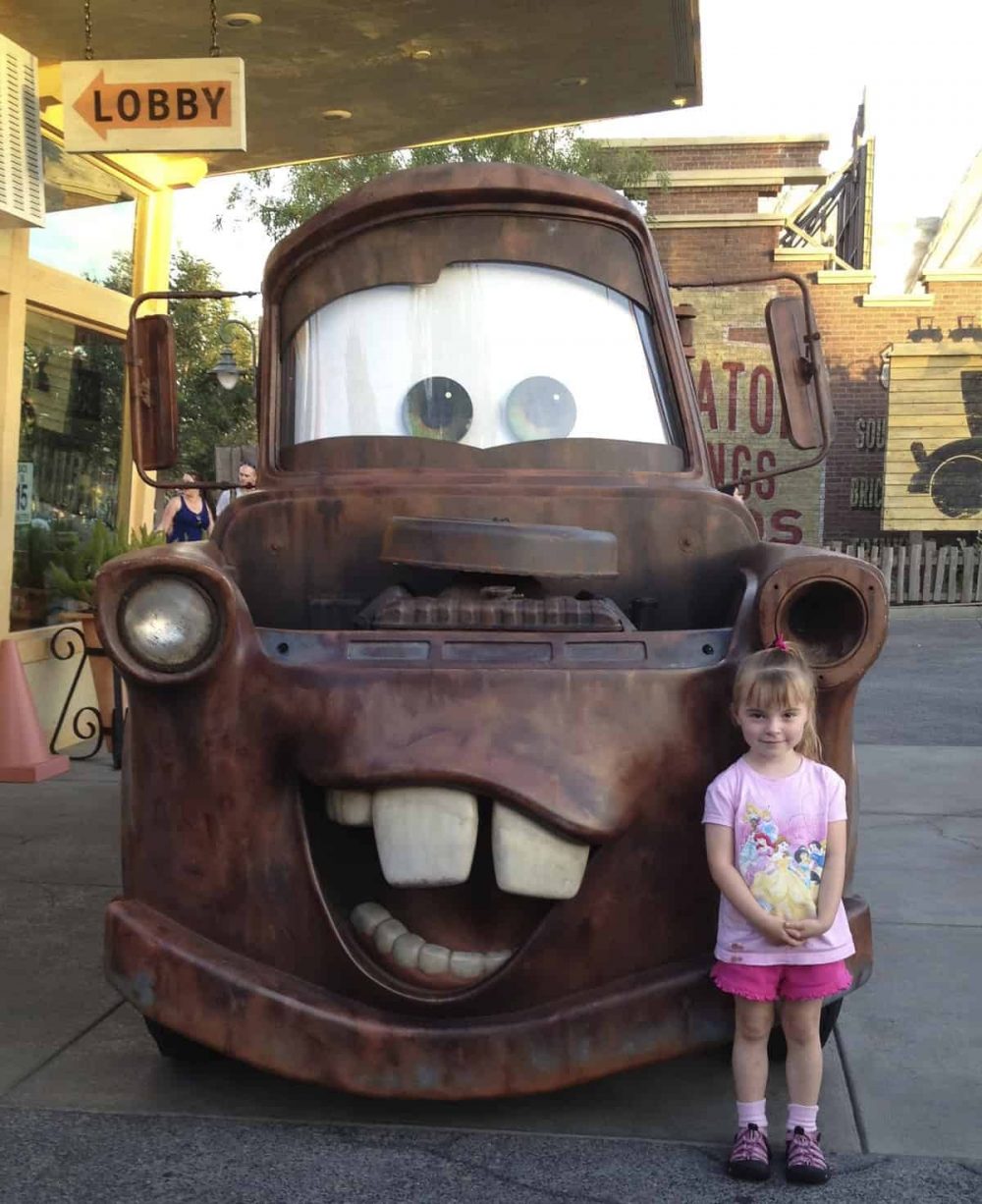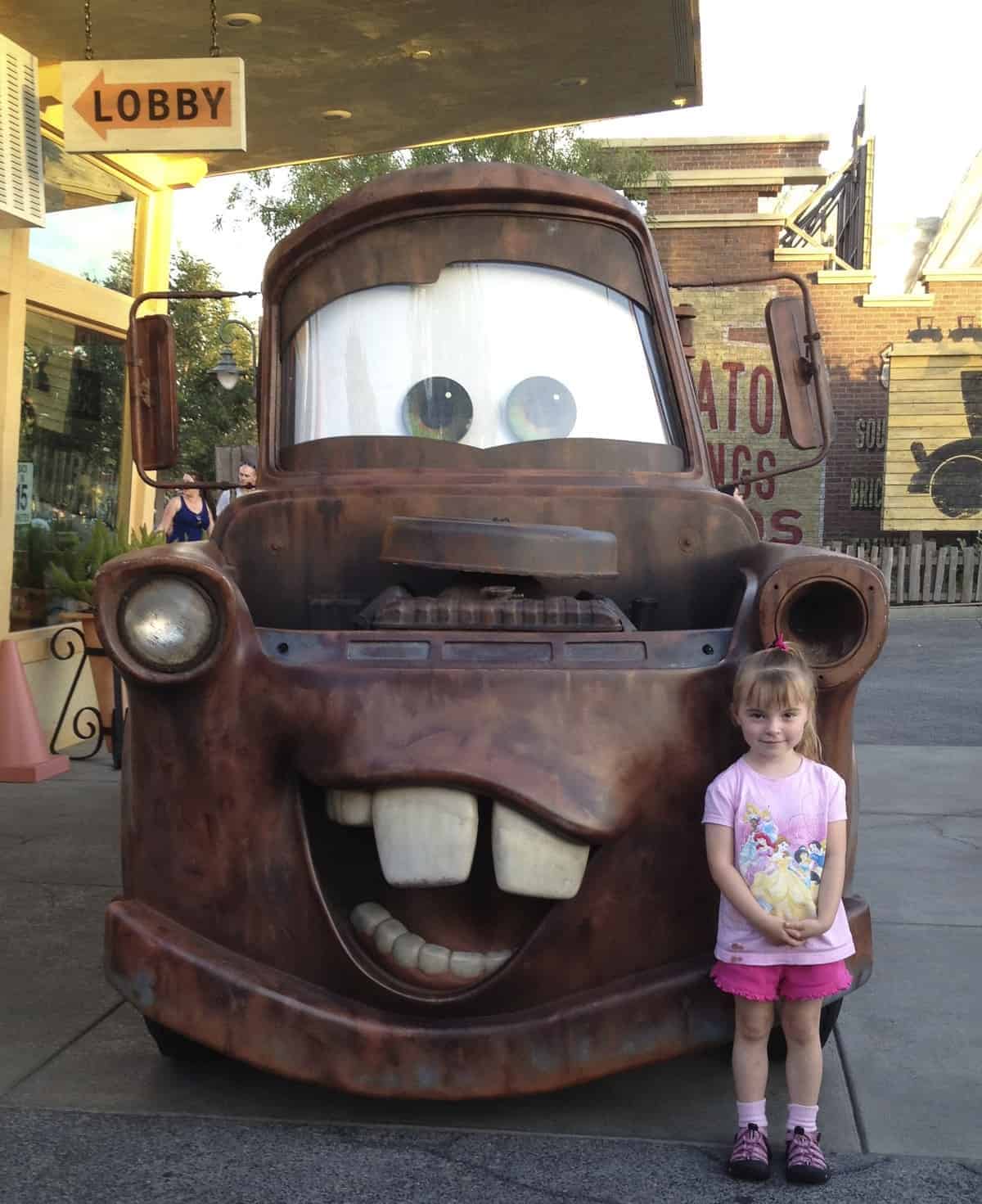 The parades are a great reason to stop and take a break. Disney puts on one of the best parades for kids. For the best seats, grab a spot on Main Street or Town Square, at least an hour before the start time. I know that seems a little crazy, but it's worth it to have a close-up view. The Disney characters will be singing and dancing along the parade route, which is usually between Town Square and It's a Small World.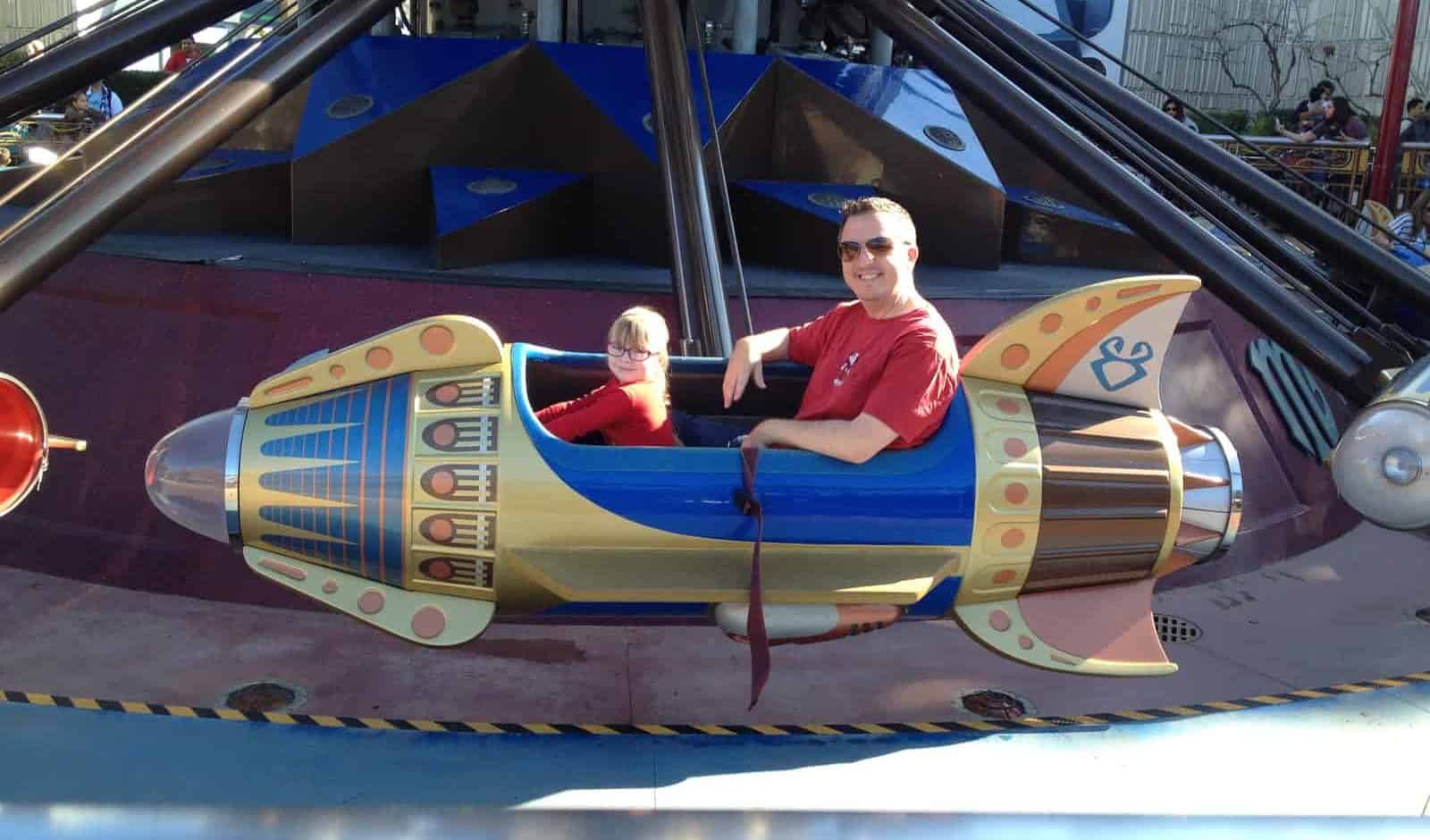 We have a few other "must do" attractions around the park, but these have been favorites for along time. The Astro Orbitor is one of those on the list. We always take the time for characters too. The Princess Faire just opened up this year. It's high on our priority list for our next visit.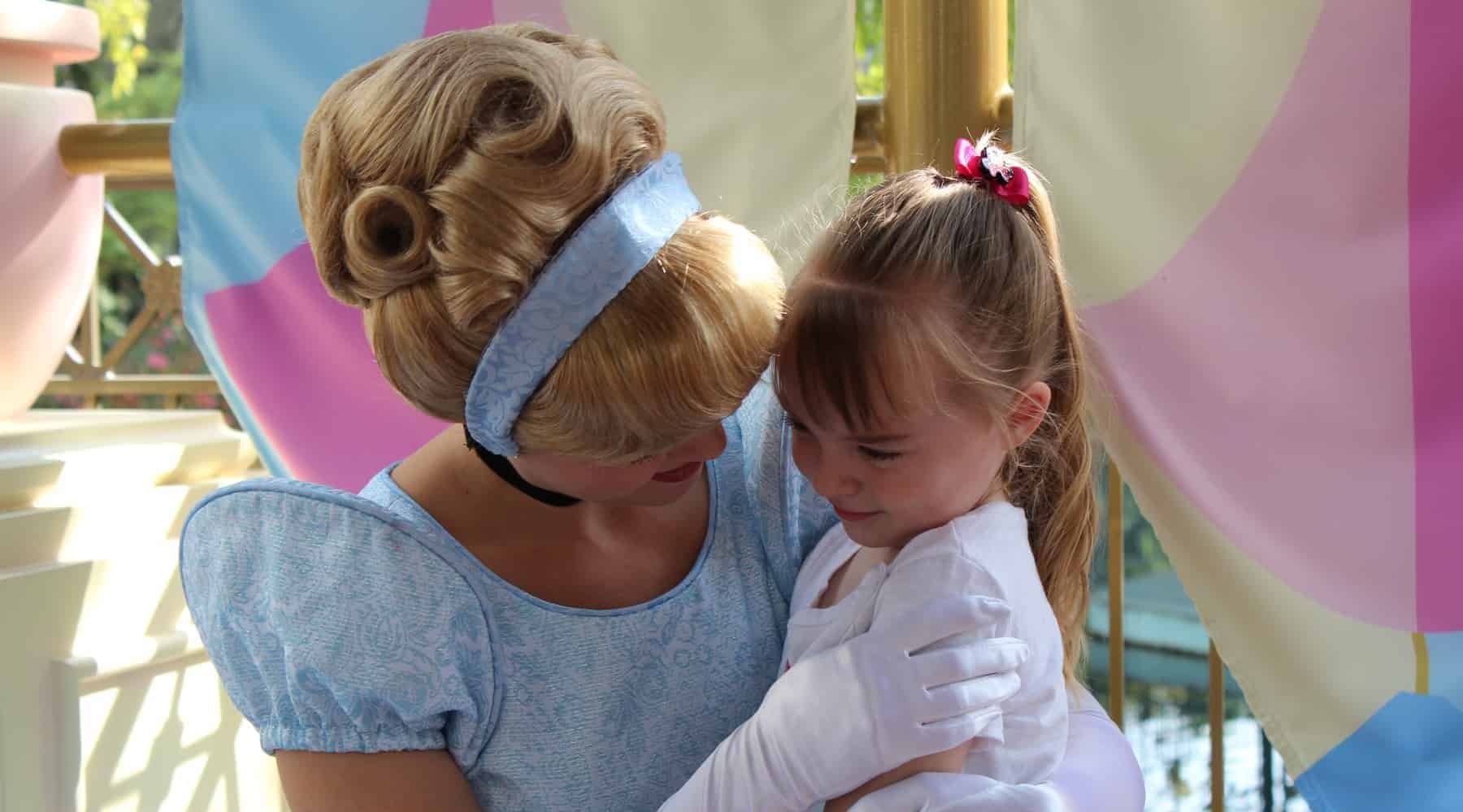 If your child seems anxious about a ride, find a show to see instead. Don't push them to do anything they aren't ready to do. This will create a lot of unnecessary stress for all of you. If you follow their lead, you'll have a blast.
As you can see, Emma was as young as 15 months in some of these photos. The magic never ends! Have a great time and feel free to send me any questions.