Mickey & Minnie Valentine Cookies
If your kids love Mickey and Minnie as much as mine do, you might be interested in making these easy Valentine's Day cookies. The Mickey and Minnie heart cookies are a huge hit around here. My daughter couldn't wait to make them. These cookies are so easy to make. Mix a batch of your favorite sugar […]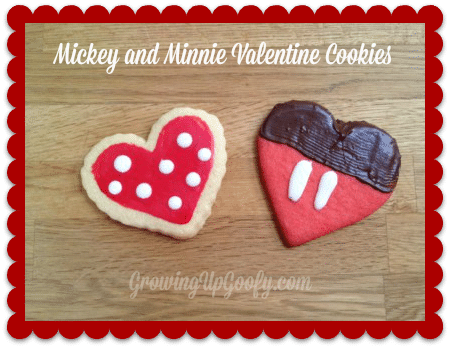 If your kids love Mickey and Minnie as much as mine do, you might be interested in making these easy Valentine's Day cookies. The Mickey and Minnie heart cookies are a huge hit around here. My daughter couldn't wait to make them.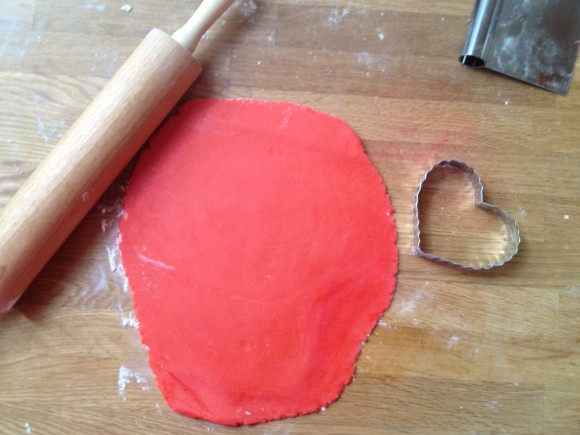 These cookies are so easy to make. Mix a batch of your favorite sugar cookie dough. Split the dough in half. Add red coloring to half of the dough. This will be your Mickey cookie. I used two different heart shapes. Minnie's heart has a ruffled edge and was a little smaller.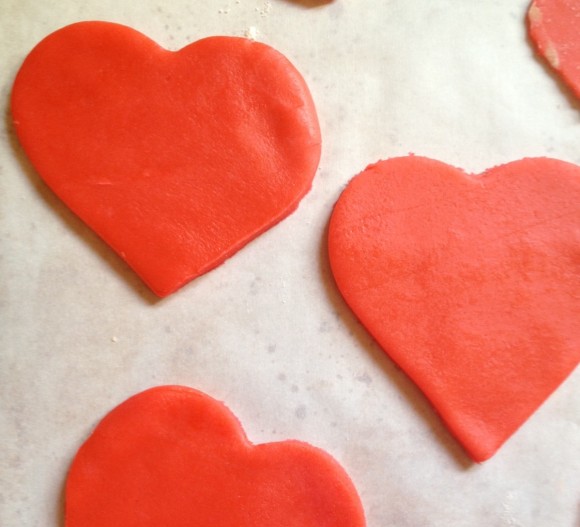 Once you get your cookies cut out, bake them. With sugar cookies, it's important to watch them closely. You don't want the edges to get too brown. I typically take a minute off each recipe just to be safe.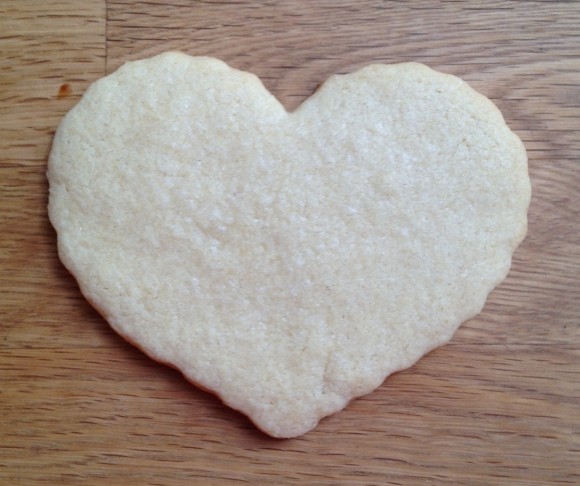 I love that you don't need a lot of supplies to make these cookies. Once you bake them, all you need is red and white frosting, and some chocolate for  dipping. I use Wilton's Cookie Icing. It's the perfect size for Emma to use and doesn't make a mess.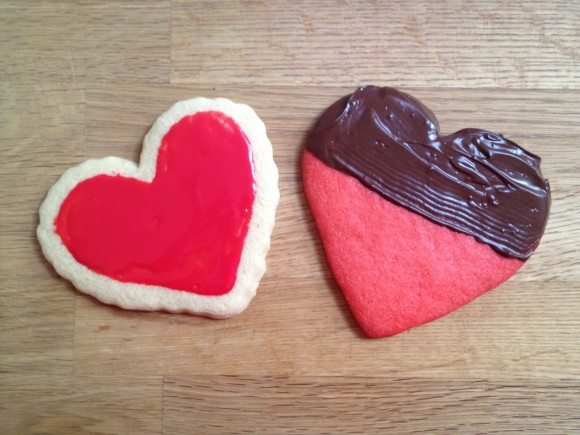 After your cookies have cooled, start frosting them. Let the red coat of frosting on Minnie dry or harden before you add any white dots, or your dots won't look as clean. For Mickey, make sure the chocolate melts completely before applying. Otherwise you'll need to grab a plastic child knife within reach and fix it  smooth it out. (Ooops!)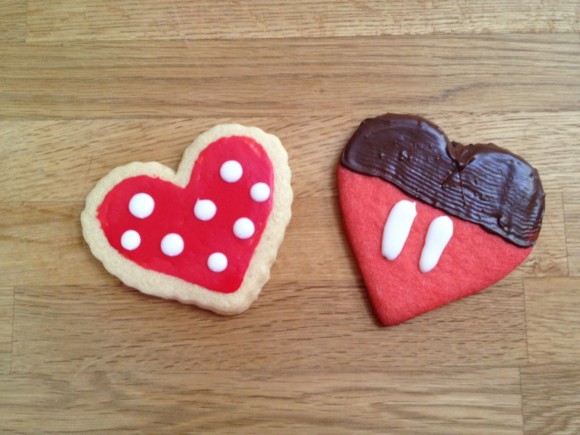 Not bad for a first attempt and lots of help from a four-year-old. Emma did the majority of the work. I just put the dots on Minnie.
These are such a great treat. Emma's Valentines' are going to love them!