Christmas tree cupcakes
Get the kids in the kitchen with you to kick off the holiday season. How fun are these easy DIY Christmas tree cupcakes? Your kids will love making them.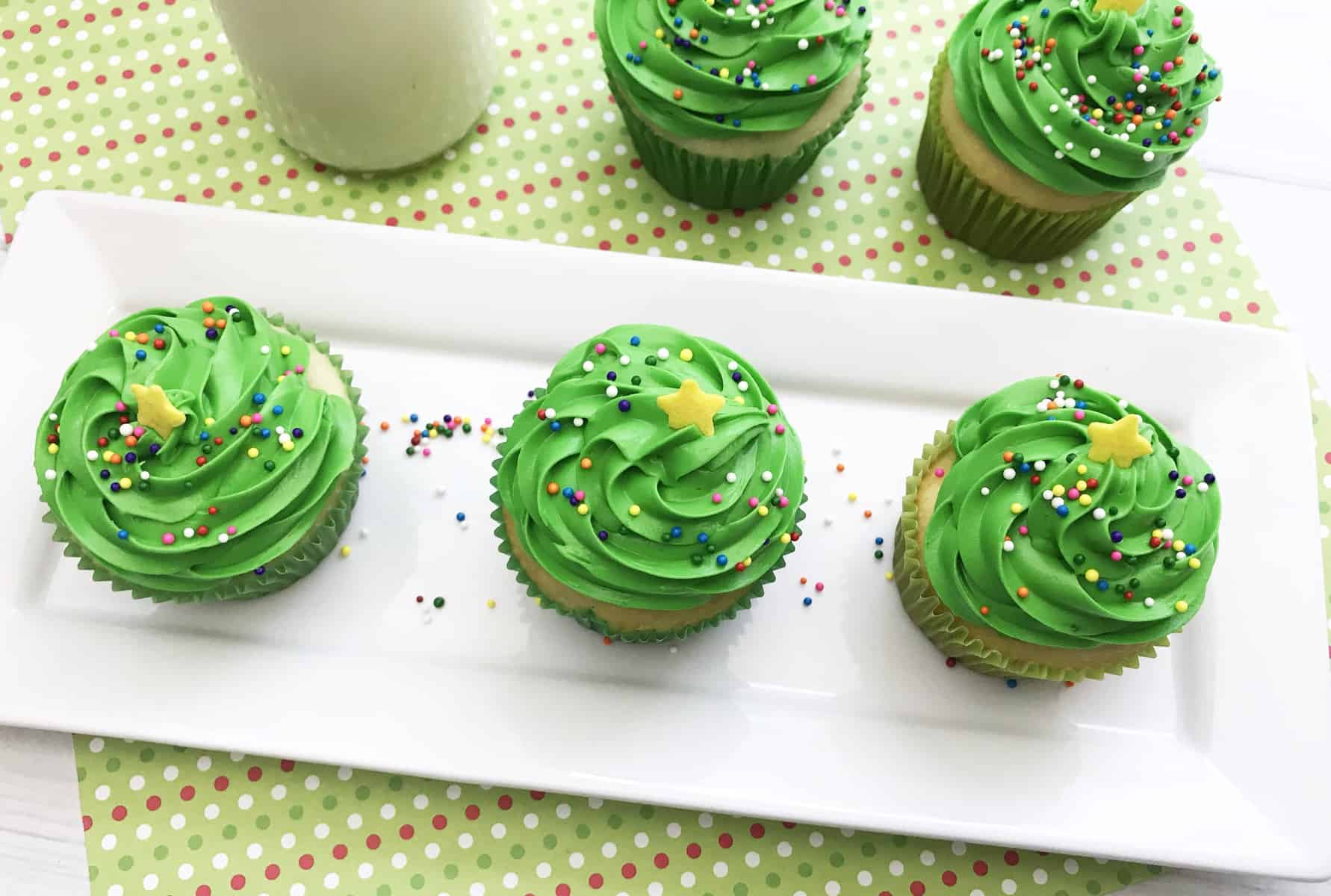 Disclosure: This post contains affiliate links, from which we will make a small commission if you click thru and complete a purchase.
We are in the thick of holiday prep around here. My girls love being in the kitchen with me and if I can find an easy cooking project for them, I'm happy to help. We all have a sweet tooth, and cupcakes are our go-to treat. Without re-inventing the wheel, we grabbed a box of cake mix and went to work. A fun way to get ready for the holiday is by making these easy Christmas tree cupcakes!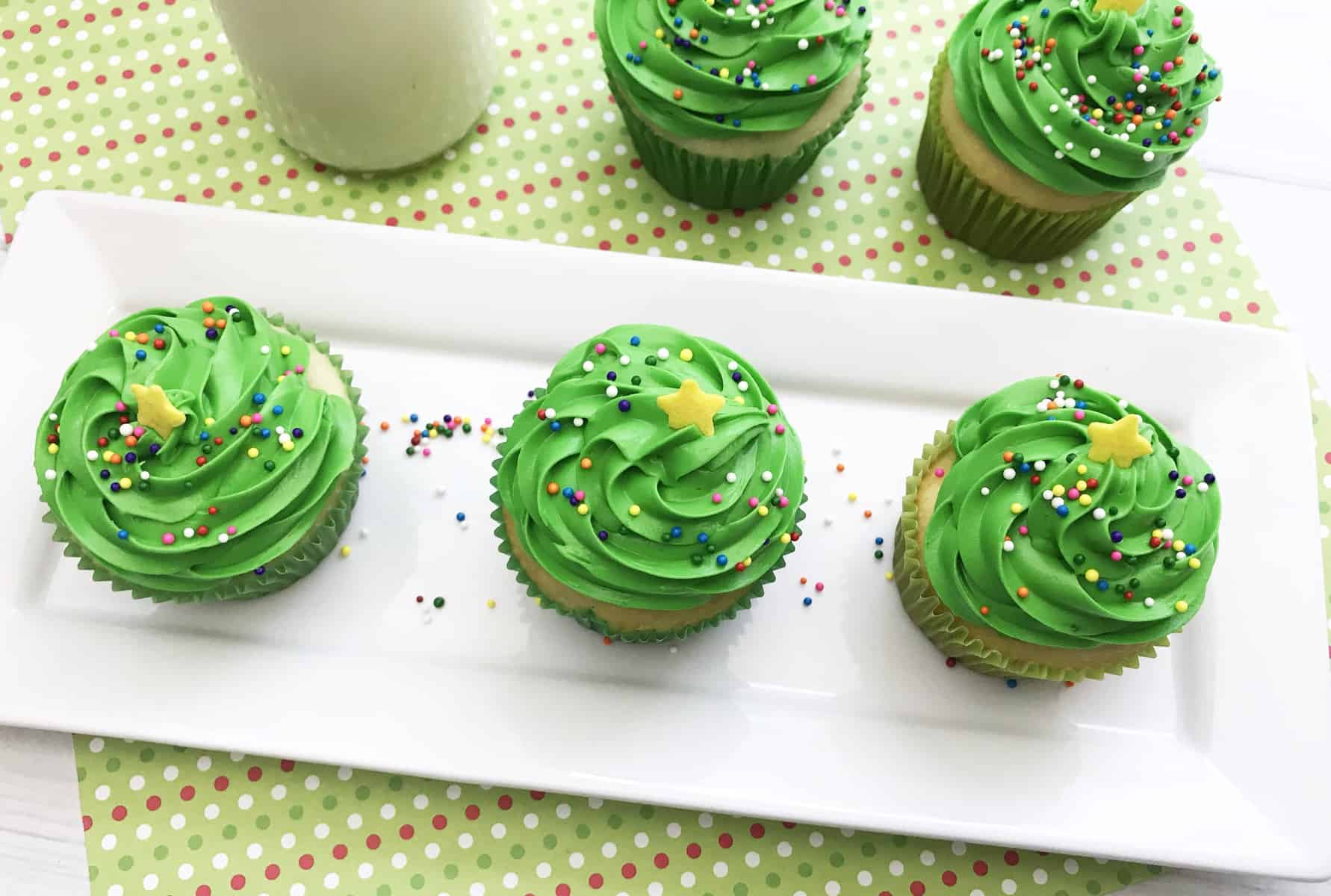 Ingredients:
1 box of white cake mix, any brand + boxed cake mix ingredients
1 tub of white frosting, any brand
Directions: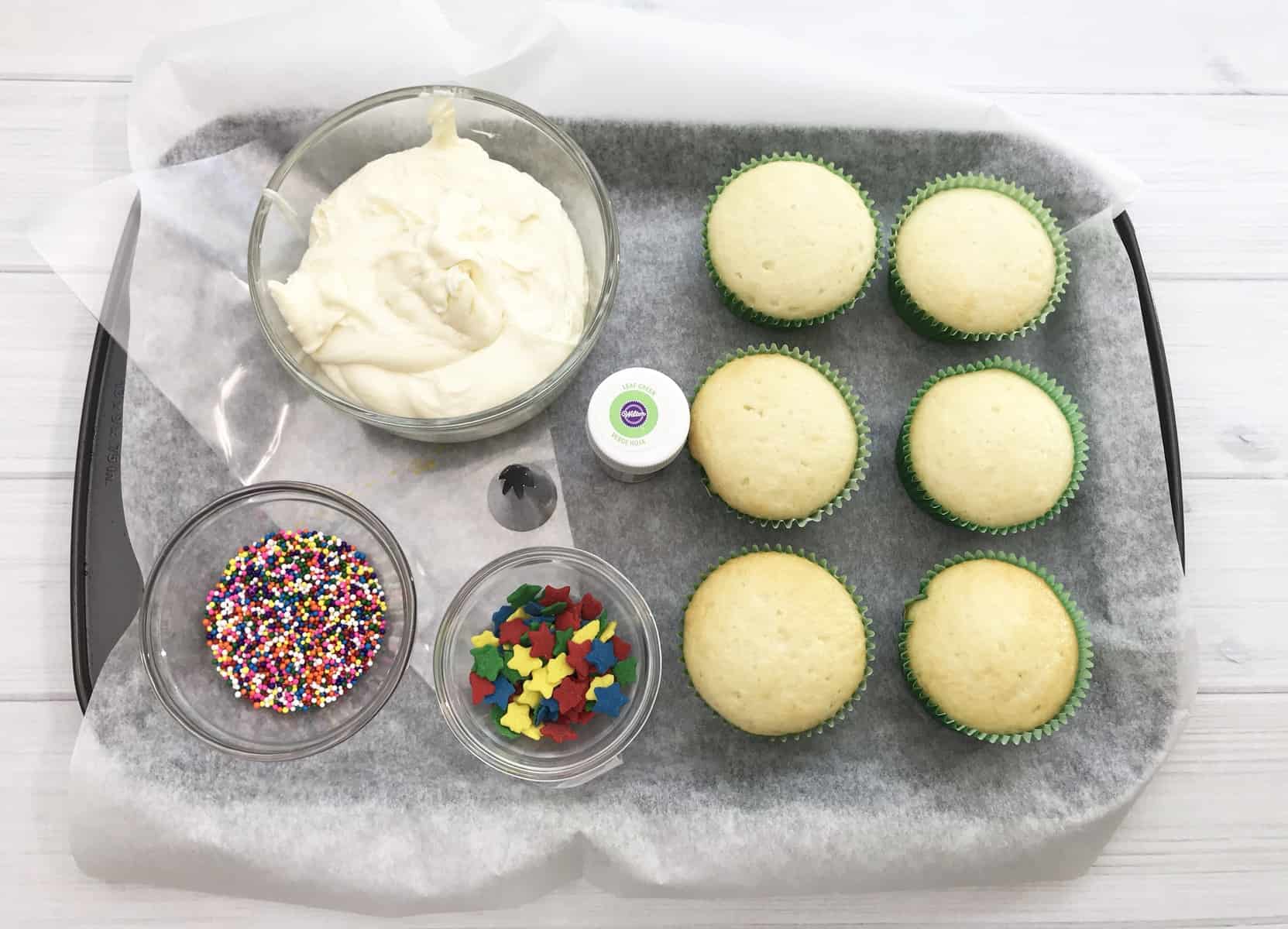 Preheat the oven according to the cake mix directions. If your oven is anything like mine, make sure you actually let it preheat to the exact temperature. This will help the cupcakes bake evenly. It's also a great test to teach your kids patience, because that's what baking is all about.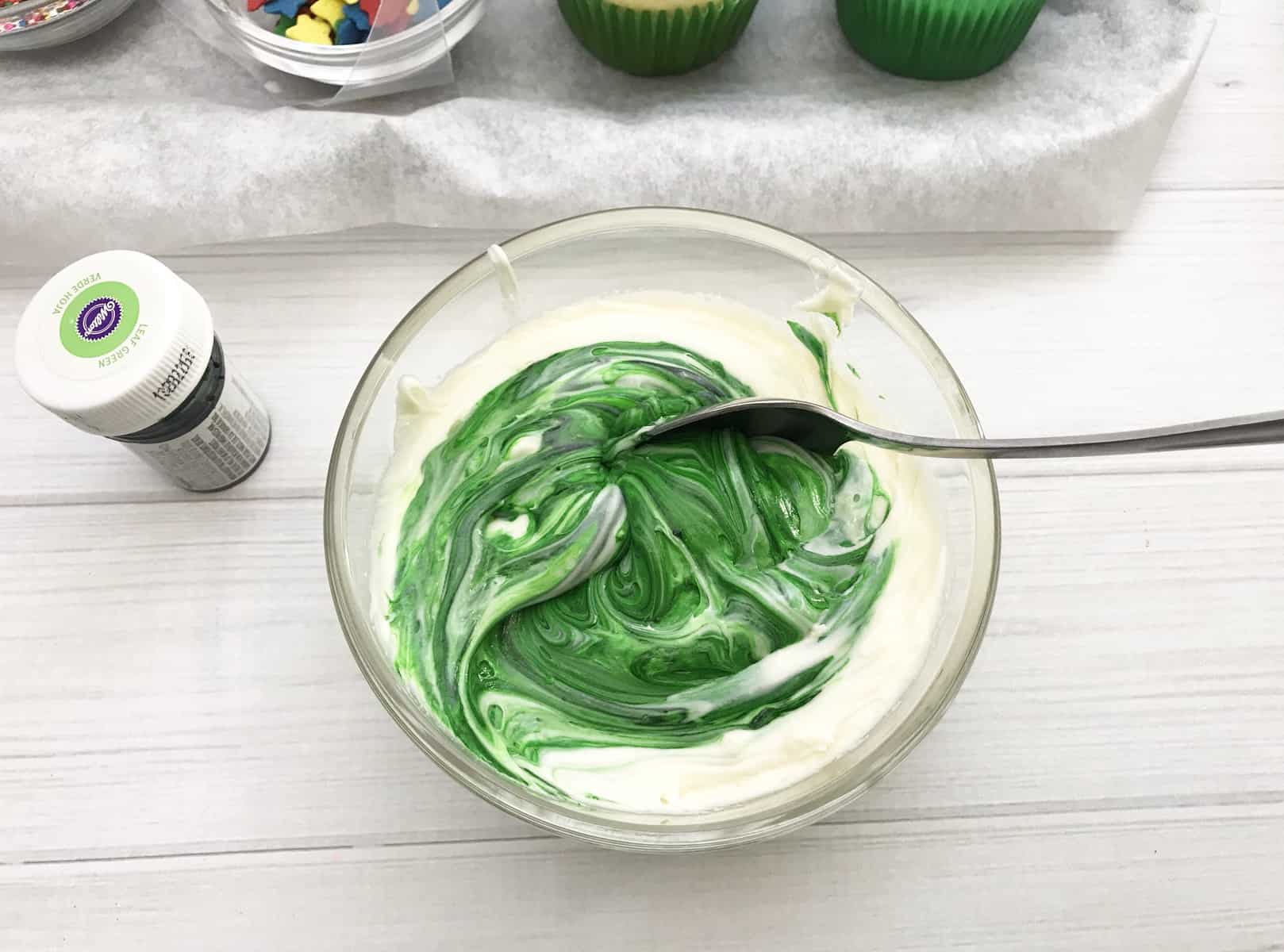 Combine the cake mix ingredients as directed on the box. I prefer the Betty Crocker super moist mixes. They have the best taste and are consistent when baking.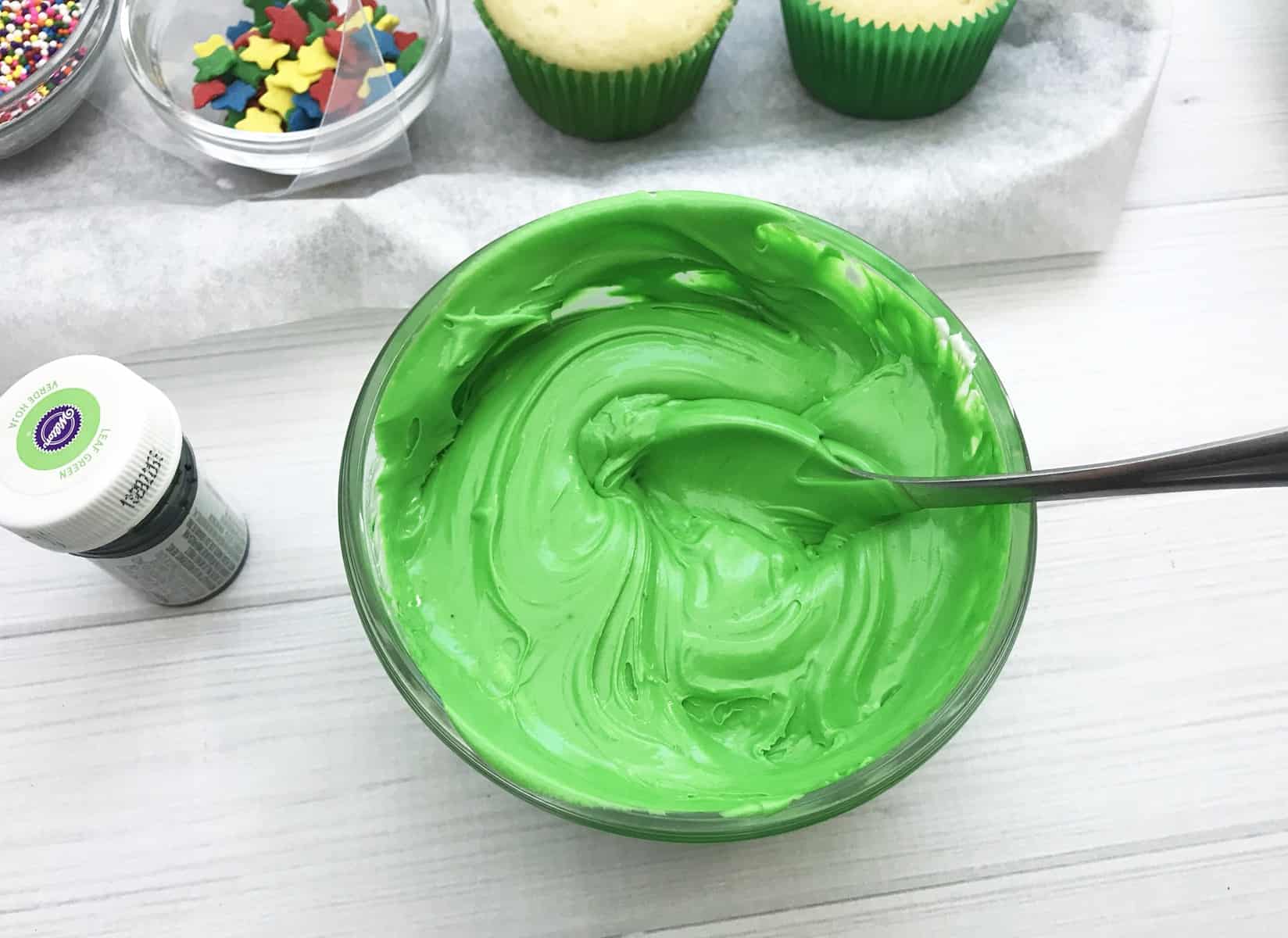 Line (2) 12 count muffin tins with cupcake liners. Fill each muffin well 1/2 way with cupcake batter. Bake according to package directions. Remove from the oven and let cool completely. This is the hardest part of baking with kids. The cooling down takes forever according to them.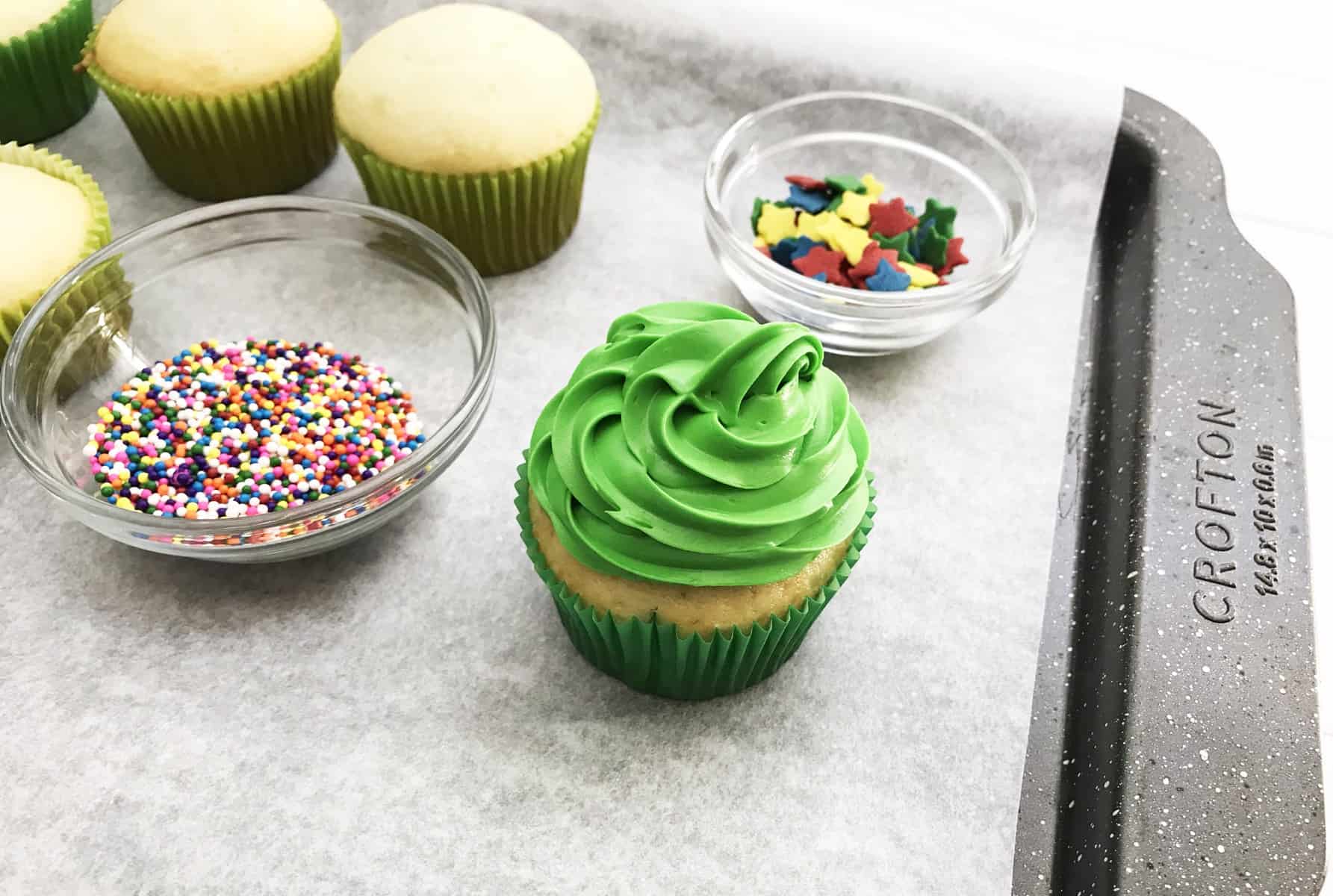 Add several drops of green food coloring to the white frosting and mix well. Attach the 1M piping tip to the disposable piping bag and fill with green frosting. Generously frost each cupcake in a circular motion. Give each 'tree' a star and sprinkle with multi-colored sprinkles. Repeat with each cupcake.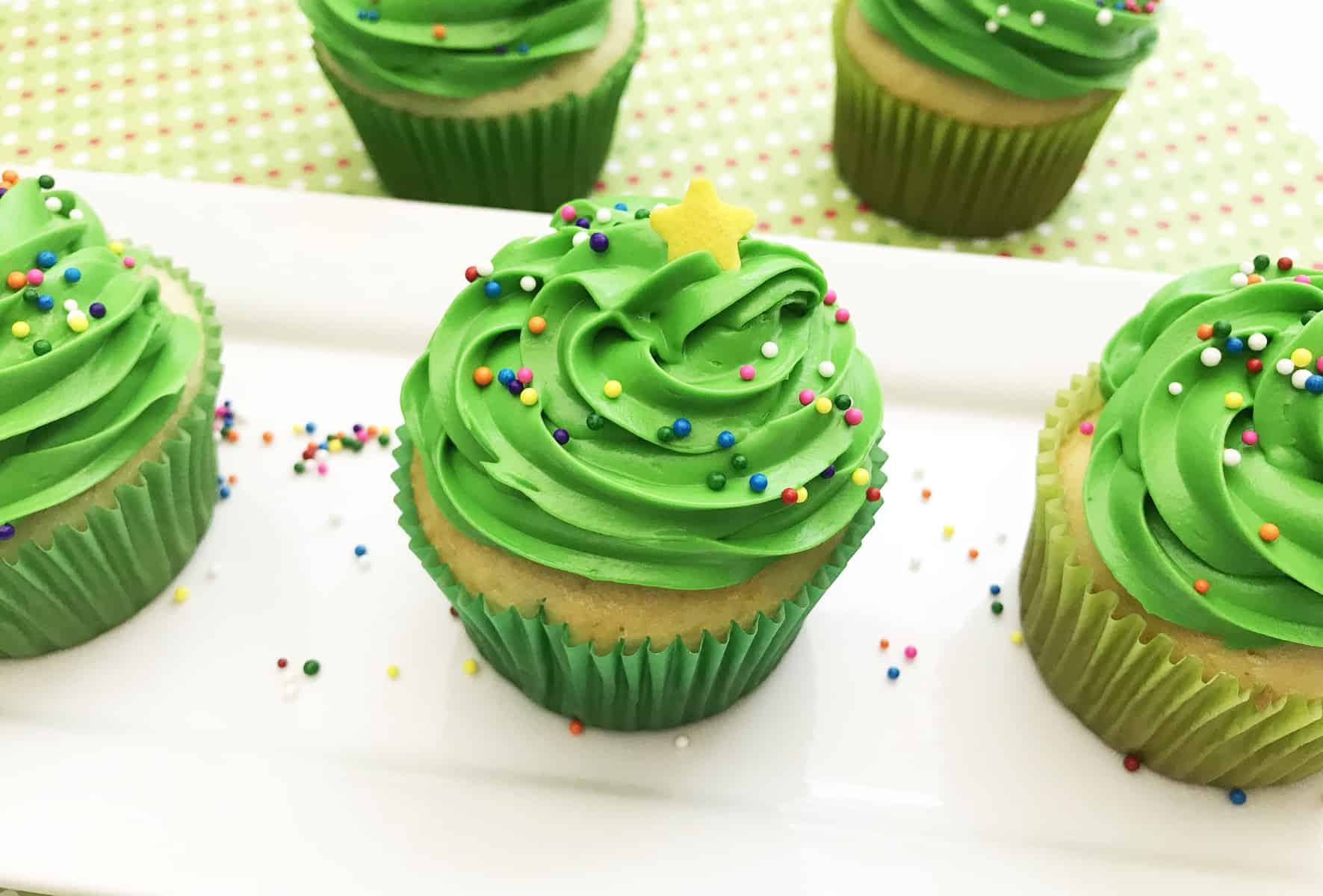 *Makes approximately 24 Christmas Tree cupcakes