Holiday Madeleine Cookies
These three ingredient holiday madeleine cookies are so easy to make and required little effort on your part. Perfect for a holiday craft.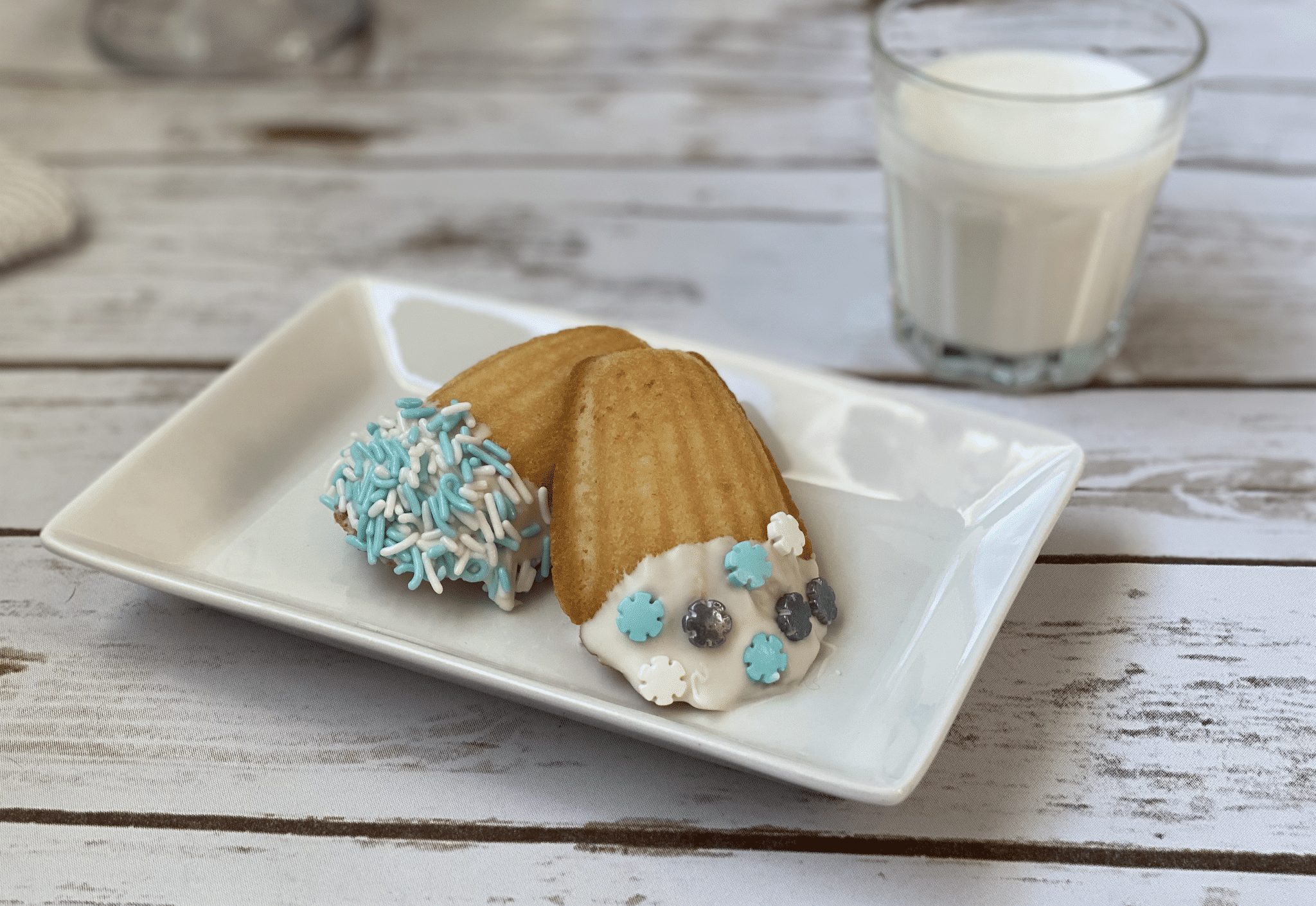 Disclosure: This post contains affiliate links, from which we will make a small commission if you click thru and complete a purchase.
We're now in the crazy holiday season and I love to bake. But this year is a little off and my time is limited. I made holiday madeleine cookies to give out to our neighborhood friends this past week. I felt a little on the deceiving side when I actually posted on Instagram saying, "3 ingredient holiday cookies" and people started to guess the ingredients. What I failed to share were three store-bought ingredients. Including premade madeleine cookies. So here you go, my super easy holiday madeleine cookies that are perfect for everyone this holiday season.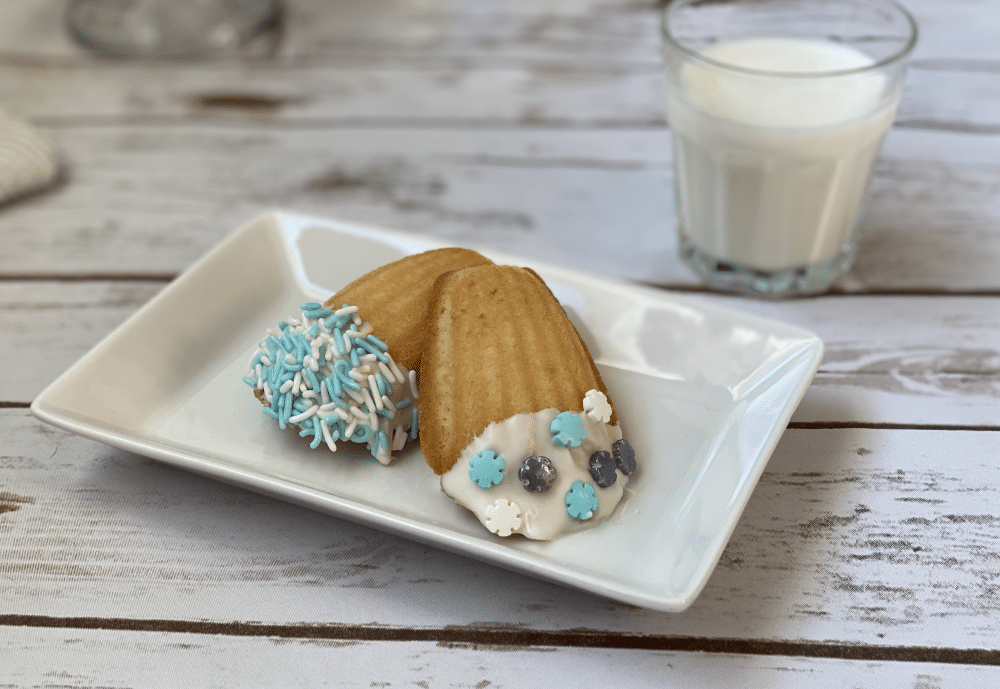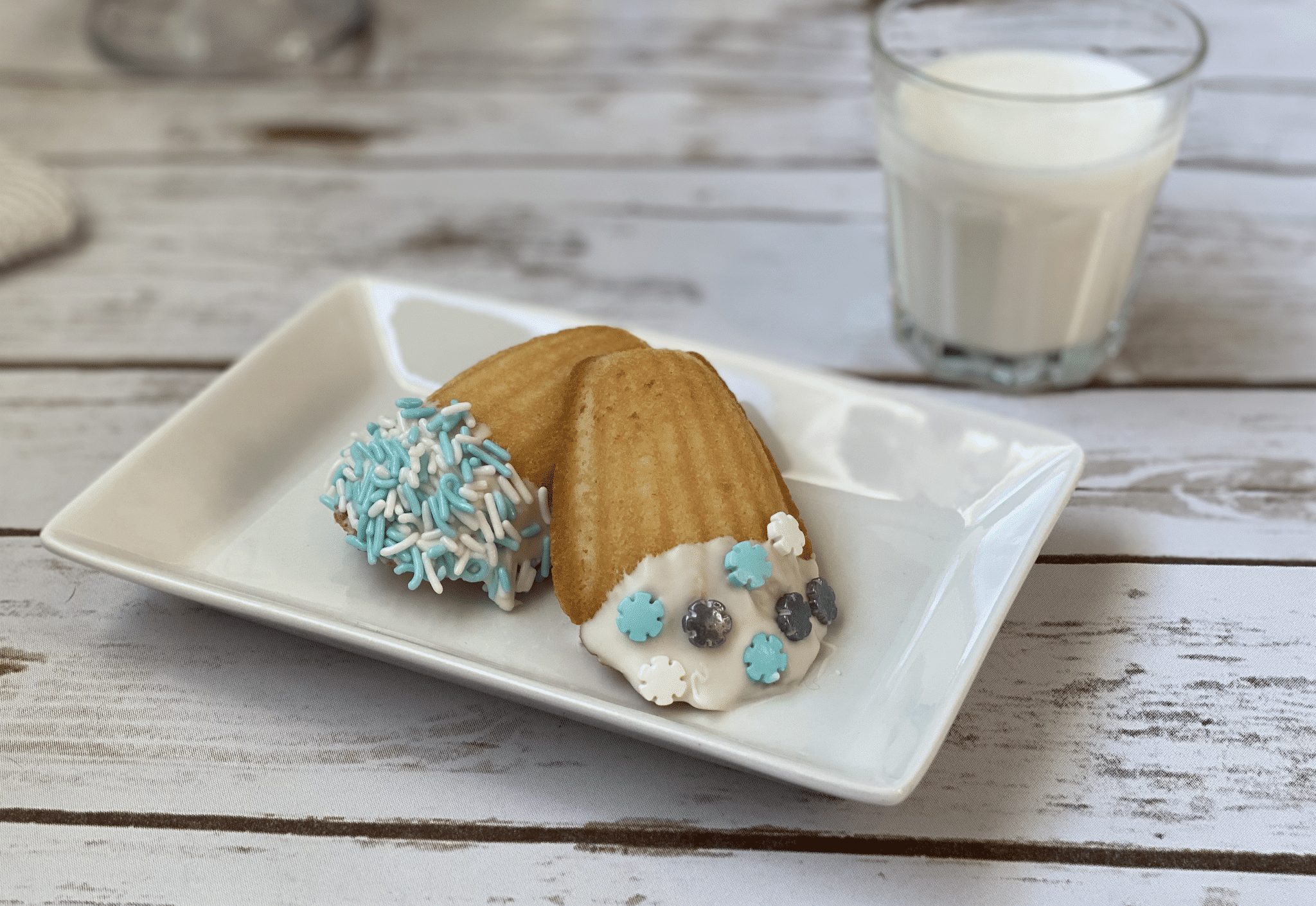 What you'll need is madeleine cookies, white chocolate melts, and sprinkles. That's it. This project probably took about five minutes but brought many giggles to my kitchen.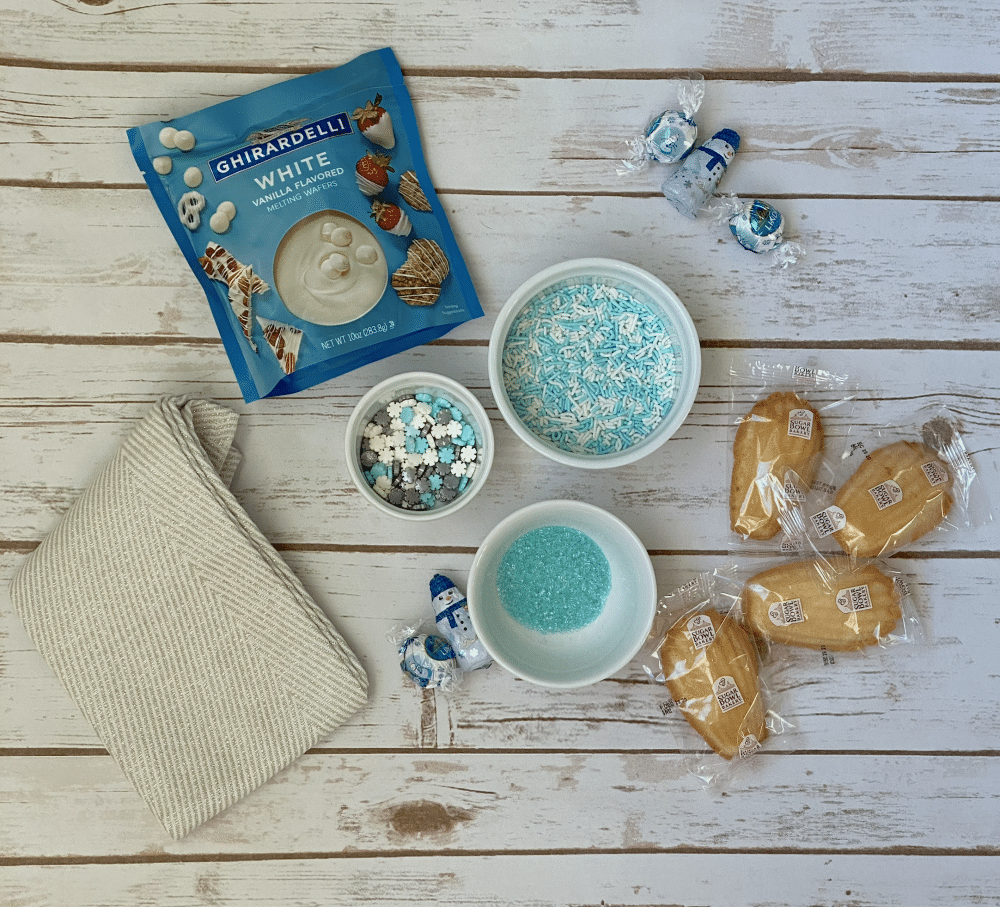 I use the higher quality store-bought ingredients for this project so they actually taste like homemade. I love the Sugar Bowl Bakery Madeleines. You can get these at Costco or even find them on Amazon. If you're doing this for a class project or Girl Scout activity, these come individually wrapped.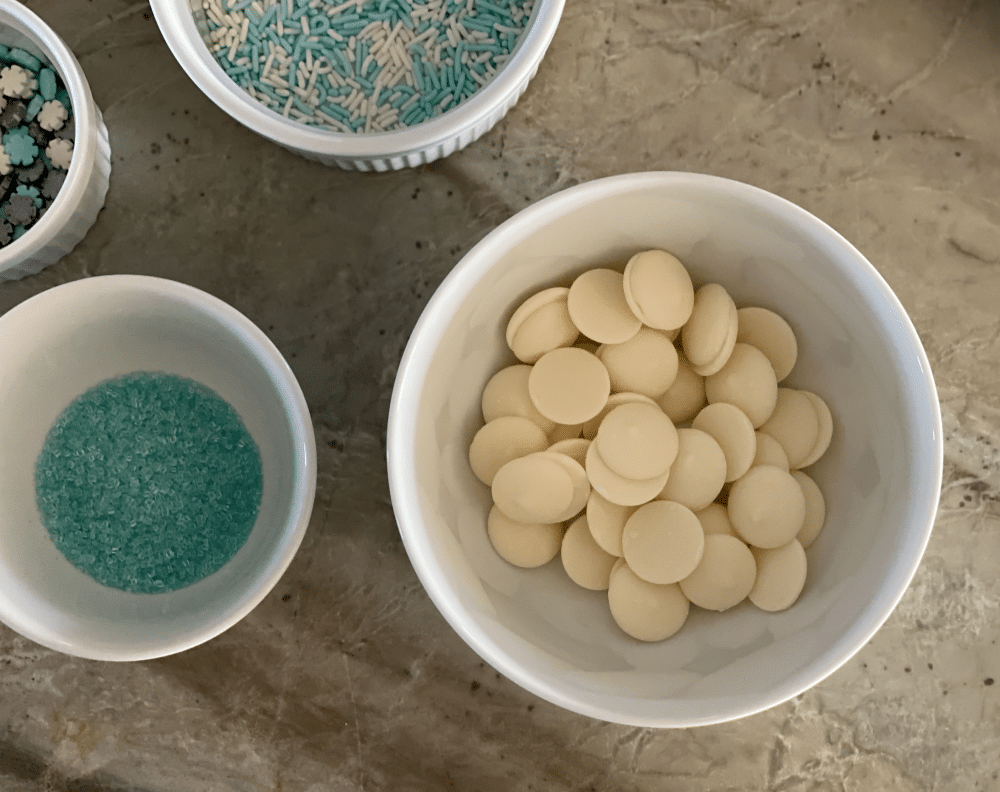 The hardest part is being patient when it comes to heating up melt-a-ways. These little guys are tricky. They don't actually melt on the outside, but once they heat up, they melt from the inside out. Do not overheat these melts. Start with 10-15 seconds and stir between times. Also, use your defrost setting on your microwave.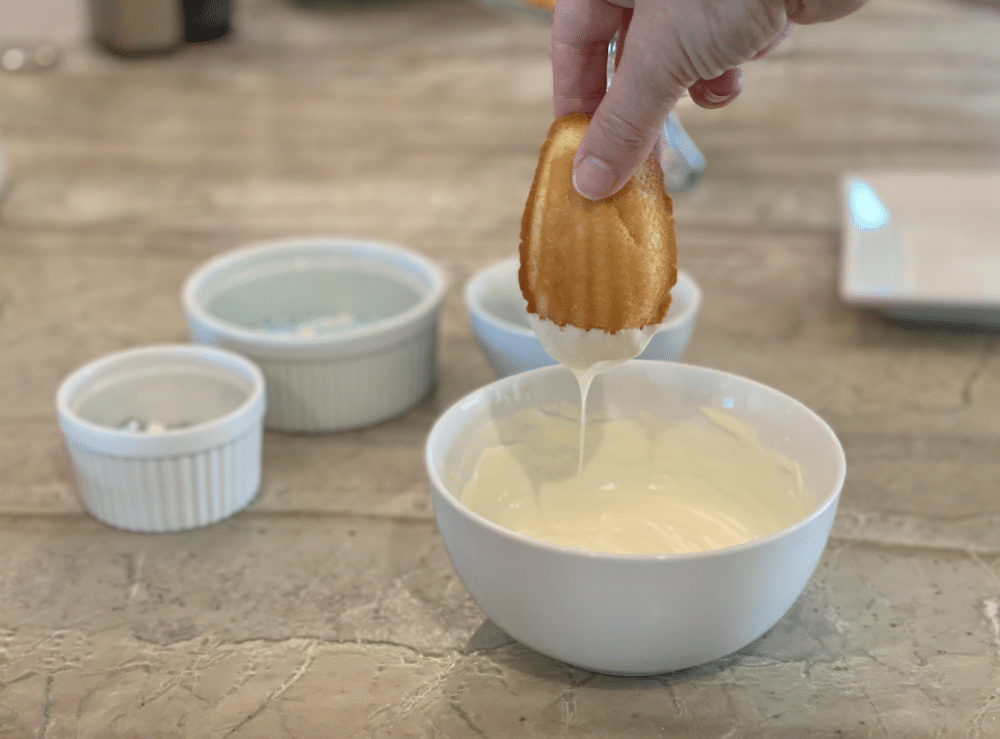 Once you have the right texture, you'll dip your Madeleine into the melted chocolate. I like to dip about 1/4 of the madeleine into the chocolate. This will give just enough chocolate to decorate and not make the cookie too sweet. We used the Ghirardelli Vanilla melts. However, you can use any type you have on hand. I think it would be fun to use the colored melts and really get creative with the holiday season.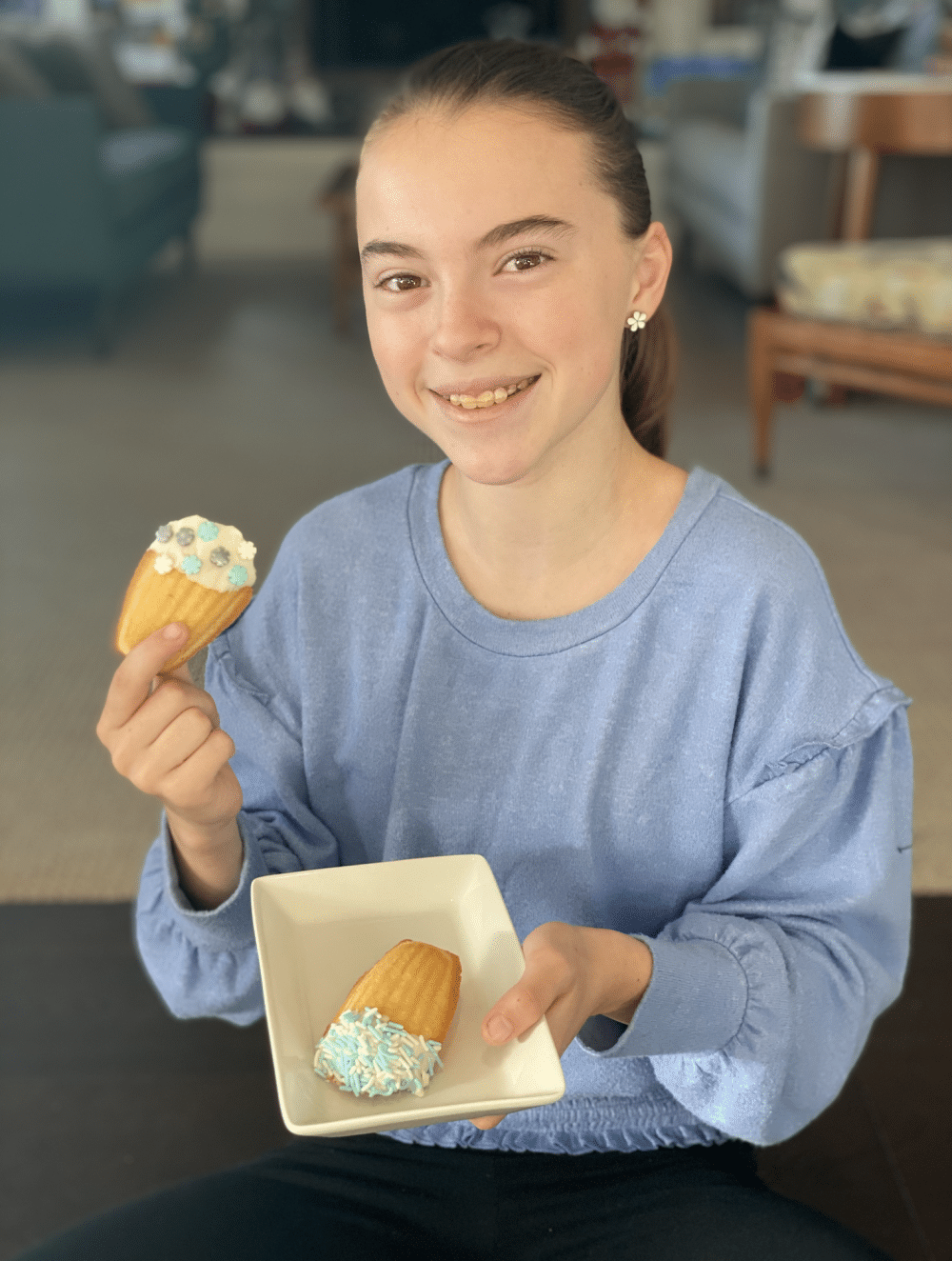 I love doing these with the girls because they provide instant gratification. You do have to work quickly as the melted chocolate will start to set quickly. The melted chocolate is always super sweet so take that into consideration when picking out your toppings.
Enjoy!