Quick and easy butter cookies
Over the weekend, I was feeling under the weather. In fact, I'm still not 100%, but I knew I had an event coming up that I had to bring a holiday cookie. Normally, I wouldn't care too much and bring a pre-made something. However, this was Girl Scout leader meeting, so I might have felt […]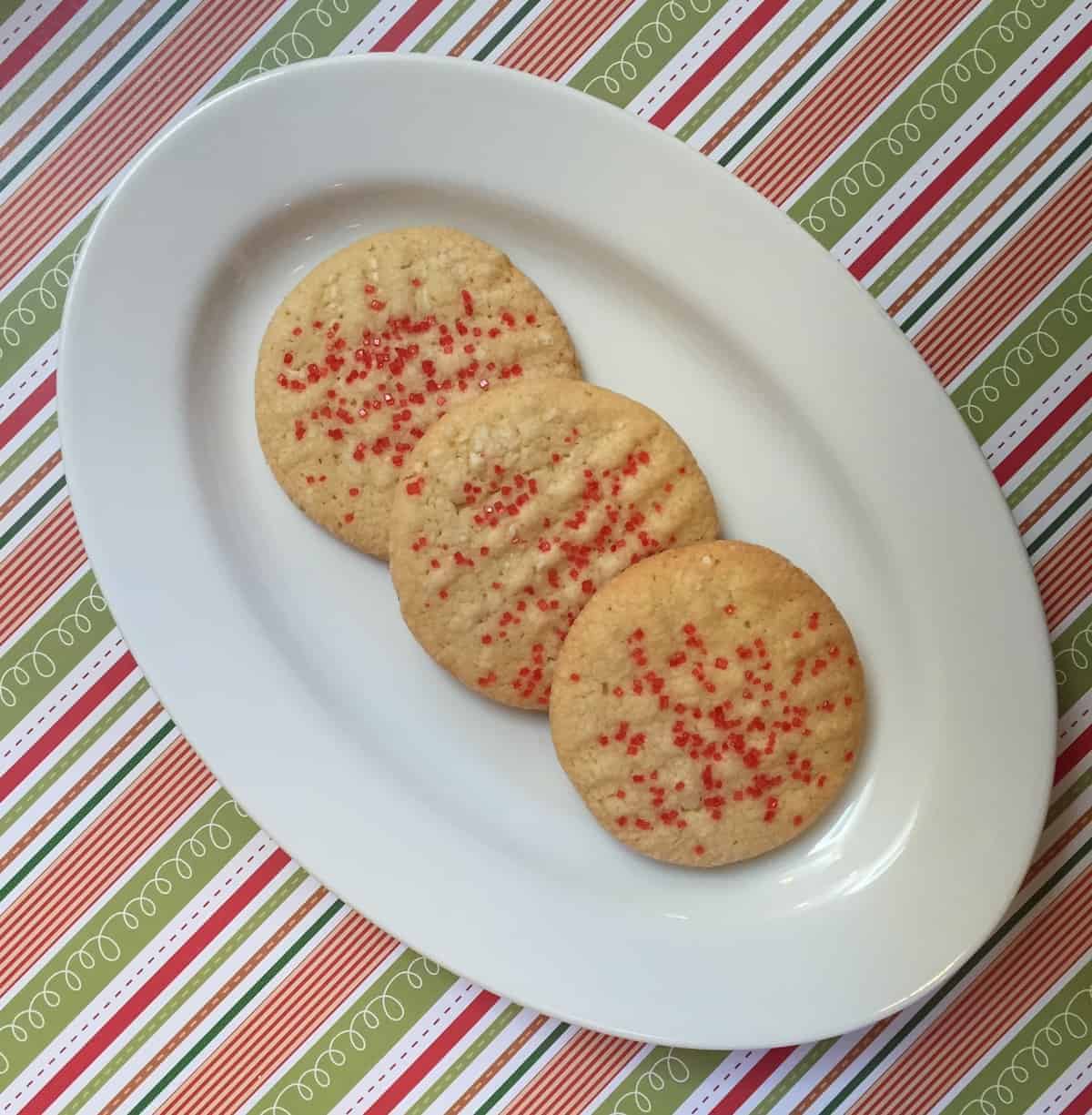 Over the weekend, I was feeling under the weather. In fact, I'm still not 100%, but I knew I had an event coming up that I had to bring a holiday cookie. Normally, I wouldn't care too much and bring a pre-made something. However, this was Girl Scout leader meeting, so I might have felt a little bit of pressure to bring something homemade.
About noon, I started to think about the easiest cookie I could throw together. A butter cookie. Quick and easy to make, butter cookies are always a hit.
Here's how I make a butter cookie. Using the following ingredients, you'll be done in no time.
2 sticks of unsalted butter (softened)
1 1/2 cup powdered sugar
1 teaspoon vanilla
1 egg
2 1/2 cup flour
1 teaspoon cream of tartar
1 teaspoon baking soda
1/4 teaspoon salt
colored sugar sprinkles
Using an electric mixer, blend the butter, powdered sugar, and vanilla together until well blended. Mixing on low, add your egg. In a separate mixing bowl, mix the flour, cream of tartar, baking soda, and salt. Add to the mixer and blend until combined.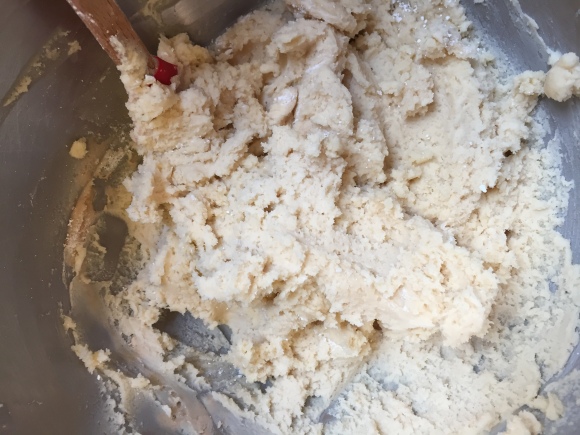 Get your baking sheets ready. I use parchment paper so my cookies won't stick. Roll your dough in 1/2-3/4 inch balls, leave a 2 inch space between each cookie because they do spread out during the baking process.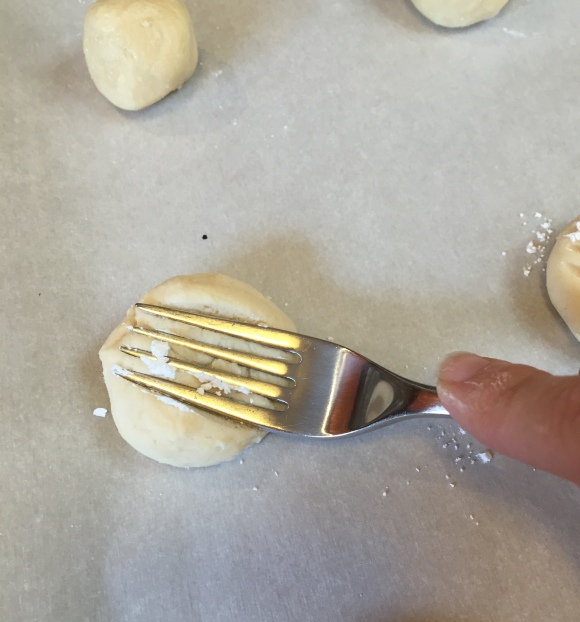 Using a fork, add a criss cross pattern so your sprinkles will have a place to stay. Your fork might stick to the cookies, I dip it in powdered sugar to avoid sticking.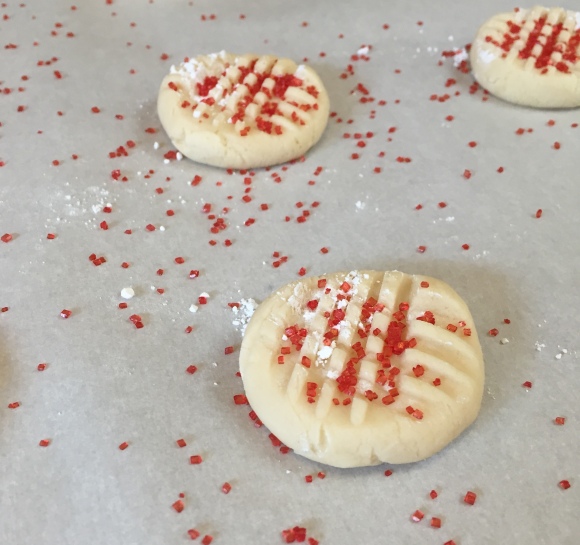 Sprinkle with colored sugar crystals, bake on 350 degrees for 10 minutes in a pre-heated oven.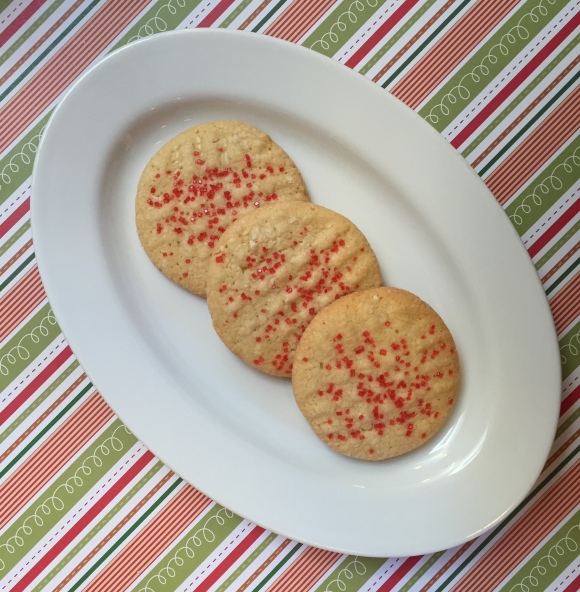 These are so easy.  These cool very quickly, making them hard to resist when they are straight from the oven! Now I'm heading to the cookie meeting with cookies I enjoy.