Baker's Secret colored bakeware
When I was a kid, I couldn't wait for Christmas morning. I would wake up at the crack of dawn, and run in to the front room where the Christmas tree was to see what Santa had brought. After the presents were long forgotten, I'd realize how hungry I was. Getting up at 4:00am does […]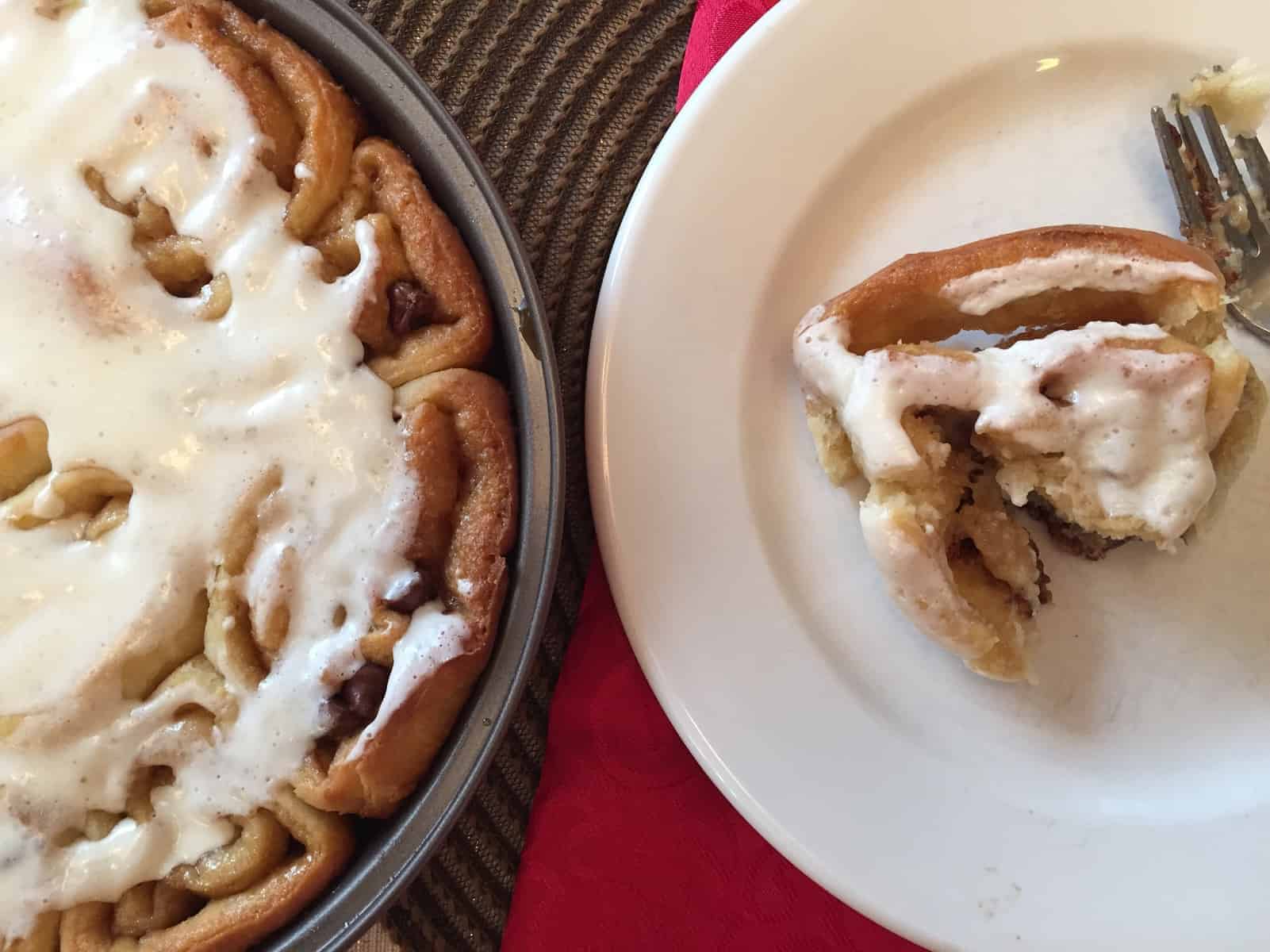 Disclosure: We were provided a complimentary (or discounted) product or service and/or given compensation in exchange for our thoughts about it.
When I was a kid, I couldn't wait for Christmas morning. I would wake up at the crack of dawn, and run in to the front room where the Christmas tree was to see what Santa had brought. After the presents were long forgotten, I'd realize how hungry I was. Getting up at 4:00am does that to a kid.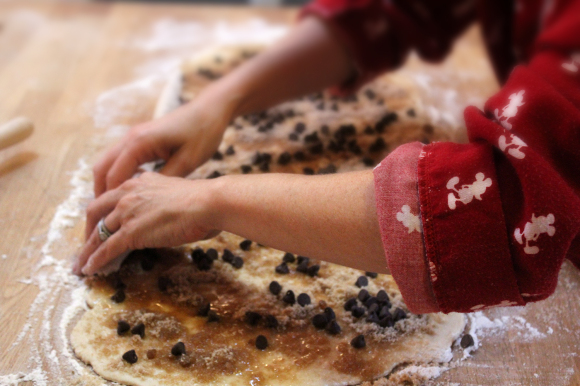 I've created a family tradition of our own. I've started making the same yummy breakfast, year after year. That way, when we all realize how hungry we are, we're not left trying to figure things out at the last minute.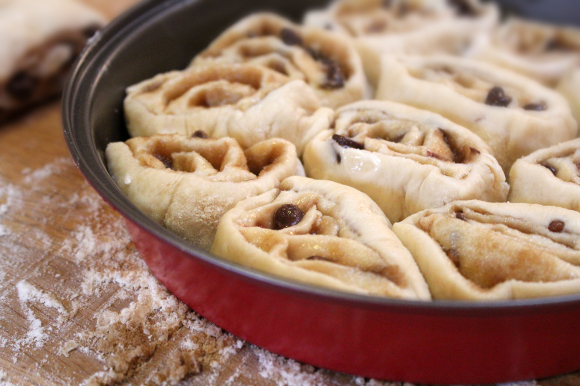 I make an easy, savory egg casserole to go along with a special treat for the girls. It's not everyday they see Sweet Chocolate rolls grace our table. These rolls are really easy to make. And we rarely have any left over to share. Here's how I make them..
Mix 4 cups of milk, 1 cup of sugar, and 1 cup of vegetable oil in a heavy pot. Heat together until hot, just until bubbles start to form around the edge. Turn off the heat and set aside until the mixture has cooled a bit, usually 15 minutes or so.

Add 2 packets of Active Dry Yeast to the top of the liquid, then mix in 8 cups of flour. Stir until well blended. Cover with a cloth, and let sit for at least an hour. Once your mixture has risen, add 1 cup of flour, 1 tablespoon salt, and a teaspoon each of baking soda and baking powder. The mixture will still be warm. Refrigerate for 30 minutes before you start to make the rolls.

Get your Baker's Secret 9 inch round pan ready. Add 1 tablespoon of butter to the bottom of the pan. These pans are non-stick so you don't need to spray them. The butter is for extra goodness.

Roll out your dough. It's easier to divide up your dough to make two batches of 24 rolls. I roll out my dough into a long strip about 12 inches wide. Melt a stick of butter and add a cap full of vanilla extract. Brush mixture onto the dough with a pastry brush. Mix ½ cup of sugar with 1 cup of brown sugar. Spread over the dough. Sprinkle chocolate chips over the dough as well. I don't have a specific amount, you'll know when you have enough.

Start with the outside, and roll the dough towards you. When you have a long log, cut the dough with a knife or pastry scraper into ½-inch wide rolls. Place them into the pan. Cover for 15 minutes or until they have risen again. Bake for 25 minutes in a 350-degree pre-heated oven.
I make a basic cream cheese frosting to top. Don't make very much, these are already really sweet with the chocolate.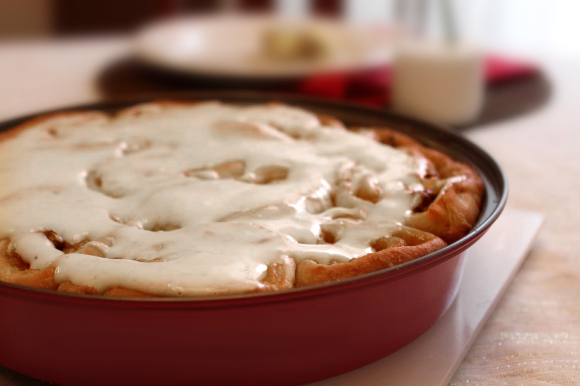 This year, Baker's Secret gave me a gift. More time. They now have colored metal bakeware that can go from the oven to your table. They are premium non-stick, and are dishwasher and metal spatula safe. The new line not only saves you time, it adds color to your table. The red and green bakeware are perfect for the Christmas holiday and would make a great gift.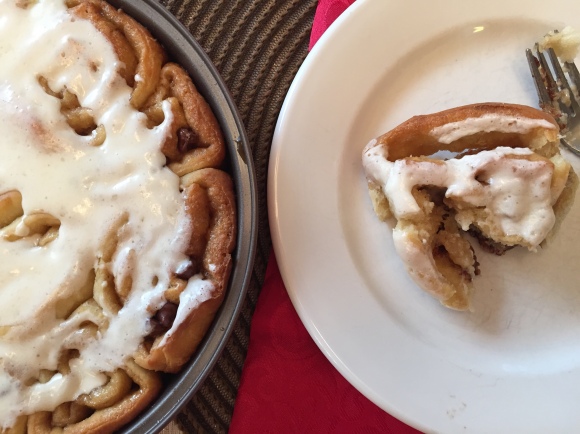 You can learn more about Baker's Secret and their new line of bakeware by following them on Twitter, Facebook, and Pinterest.