Get your Jungle Cruise map
It seems as if we've been on the Jungle Cruise more times than I can count. Because of the colorful personalities of the Cast Members, each time is different. Even though we've been on it so many times, I don't think I could tell you about the route. That is, until recently. Did you know […]
It seems as if we've been on the Jungle Cruise more times than I can count. Because of the colorful personalities of the Cast Members, each time is different. Even though we've been on it so many times, I don't think I could tell you about the route. That is, until recently.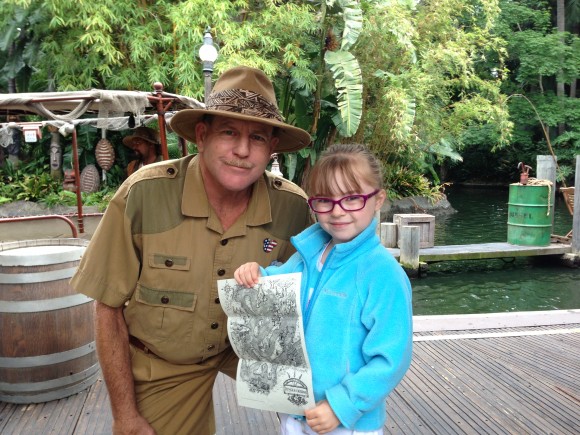 Did you know there's an official Jungle Cruise map available?  My daughter loves maps. Even though she's only 4, she can give the best directions. The Jungle Cruise map is definitely one for the collection.
As you are getting off, don't forget to ask the Cast Member for your free map of the Jungle Cruise. This is such a great keepsake for any Disney fan, not to many people know about this special treasure!