How to make pumpkin whoopie pies
A fun twist on an old favorite, learn how to make these pumpkin whoopie pies and put a little sugar, spice, and everything nice into fall.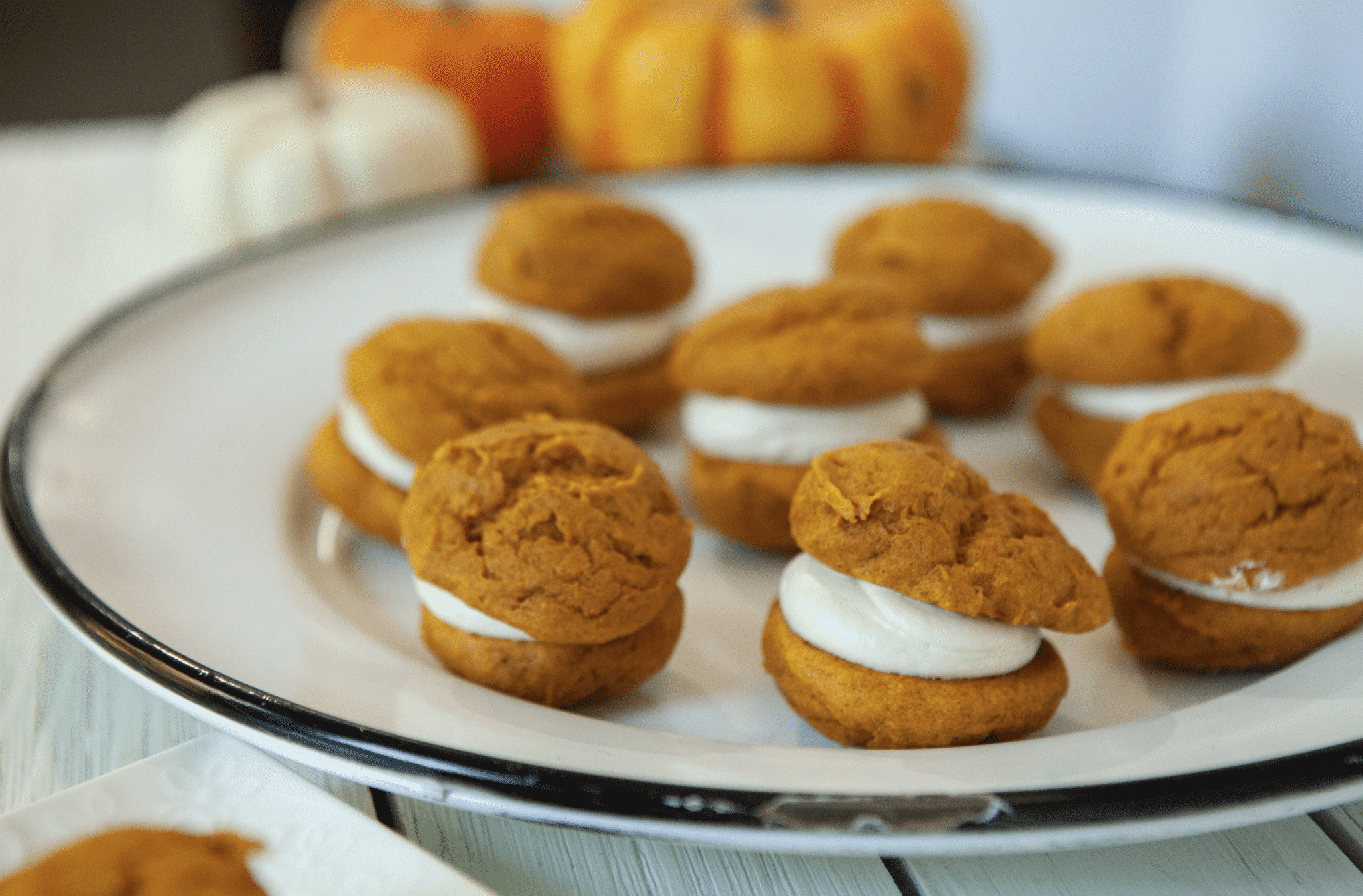 Whoopie! Yep, it's time to make all things pumpkin, and this year I'm starting with a Whoopie Pies! I've been avoiding the kitchen for the last seven months but as soon as October 1st hit, I was up and running. I love all things pumpkin. Thankfully, so does everyone else in my family. This year I started off pumpkin season with a really simple whoopie pie recipe. I would bet you have almost everything in your pantry for this quick and easy recipe. You'll no longer ask how to make pumpkin whoopie pies and have this recipe down in no time.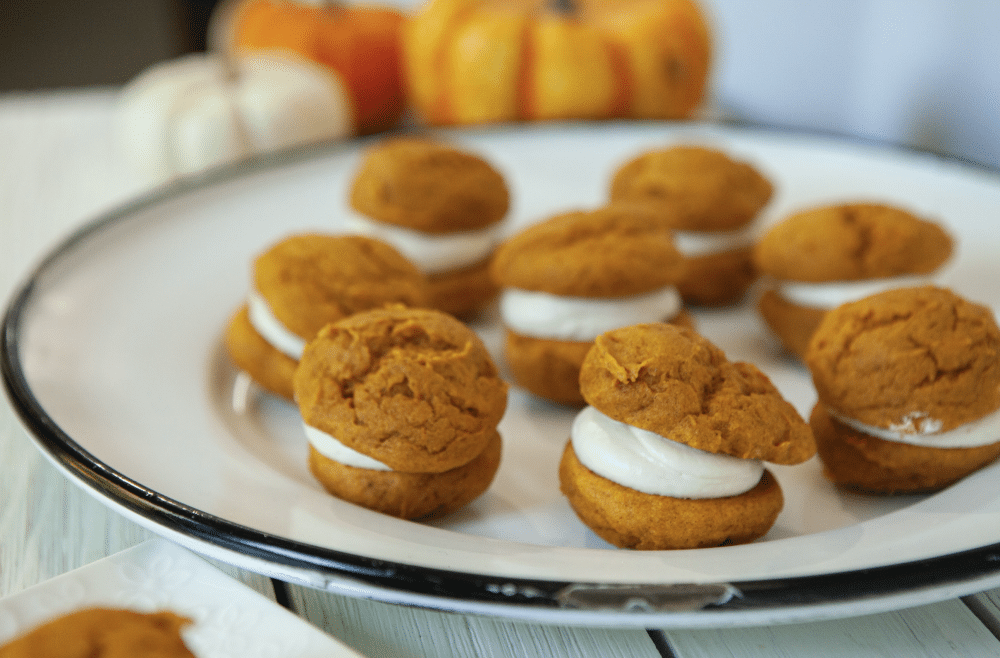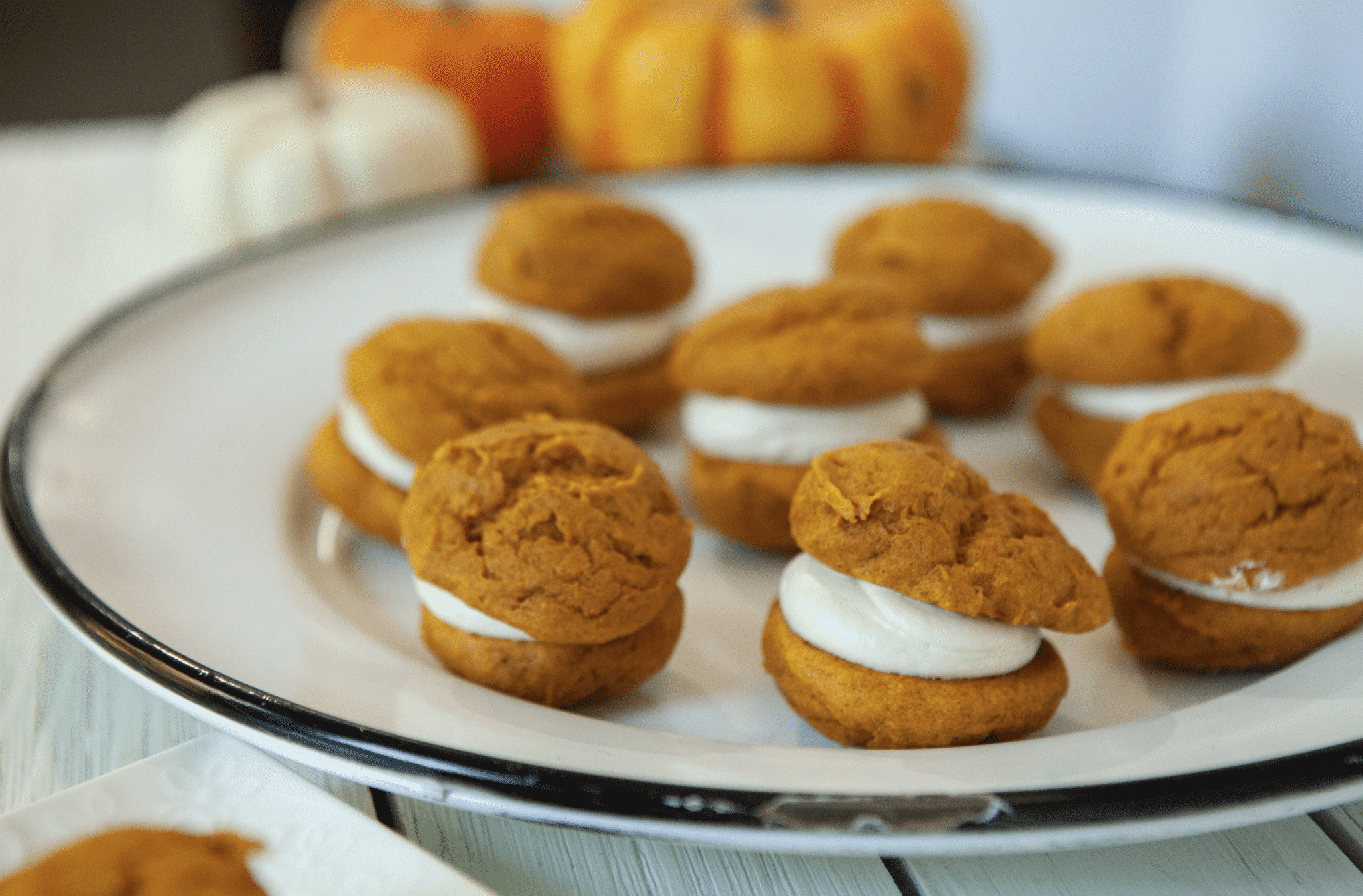 Now, I'm going to let you know right now, this is homemade. You might be using store-bought "helper" ingredients, but you are 100% making these at home, don't let anyone tell you otherwise. I like recipes like this that you box mixes so I don't have to measure out each ingredient. This also makes it so much easier to do with kids.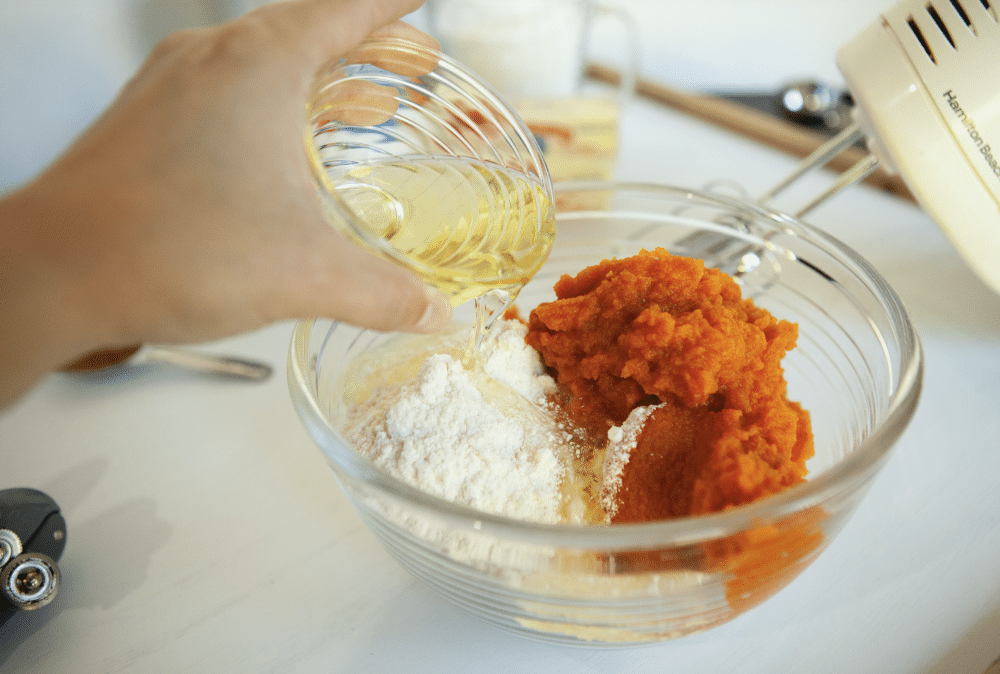 Pumpkin Cookies:
1 box yellow cake mix
1 Tablespoon of pumpkin pie spice
15oz. Can of Libby's pumpkin
½ cup oil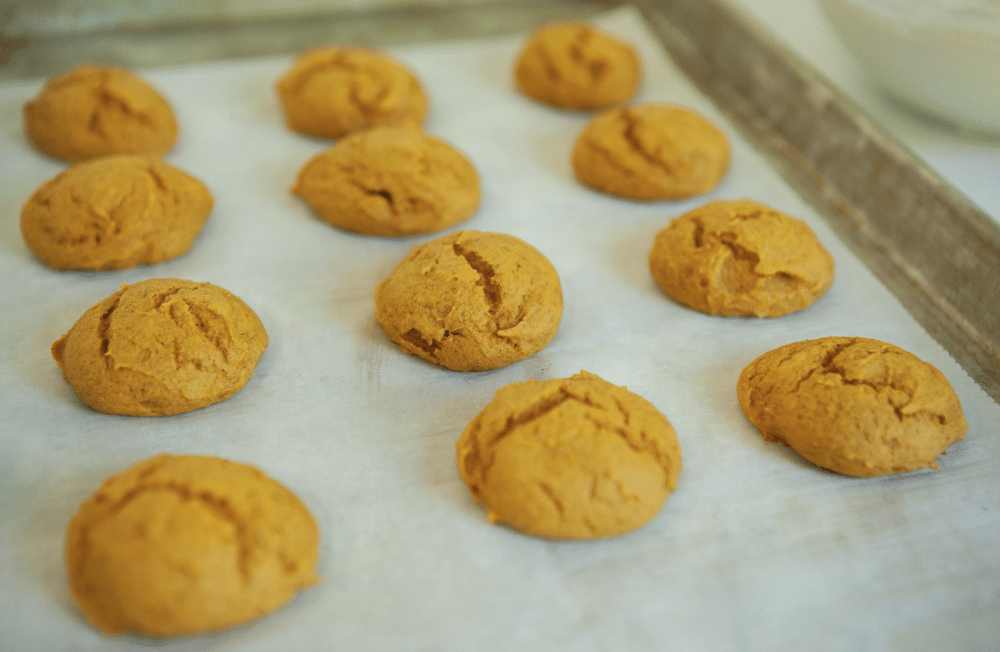 Cookie Directions:
Preheat oven to 350 degrees.

Line cookie sheet(s) with parchment paper

In a medium bowl, combine cake mix, pumpkin pie spice, pumpkin, and oil. Using a mixer, blend until smooth.

Scoop out balls of dough using a tablespoon or small scoop. Place each ball of dough about 2 inches apart. Bake for 13-15 minutes until the tops of cookies spring back when touched.

Let fully cool to room temperature.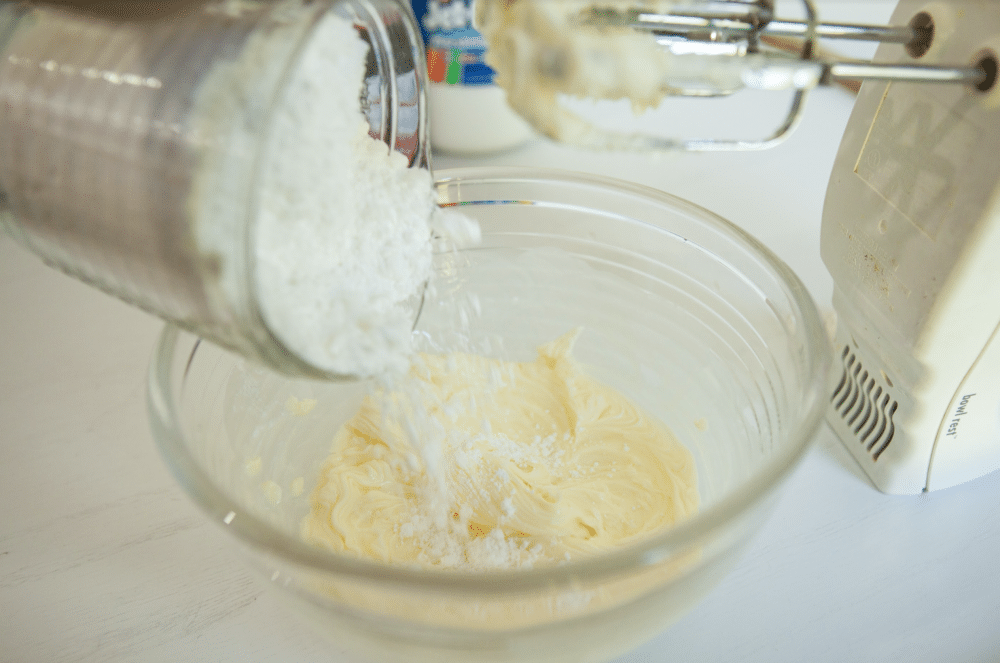 The cream filling is what makes this recipe. I could actually eat this buy the spoonfuls. It's so good. I use high-quality butter for the filling, it makes me feel better about it when I find myself licking the bowl.
Cream Filling:
2 ½ tsp vanilla
2 sticks softened butter
2 cups powdered sugar
1 ½ – 2 cups of marshmallow cream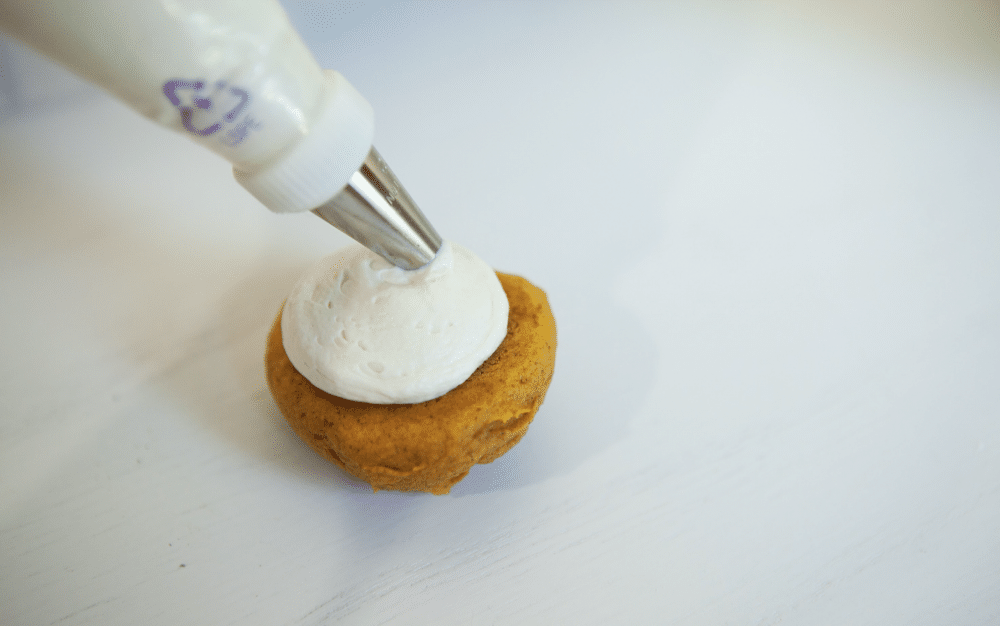 Cream Filling Directions:
In a medium bowl add butter and mix with mixer until it looks smooth and creamy.

Slowly add powdered sugar, marshmallow cream, and vanilla until well incorporated.

Spoon cream filling into an icing bag and squeeze about a tablespoon of filling onto one pumpkin cookie and then sandwich together.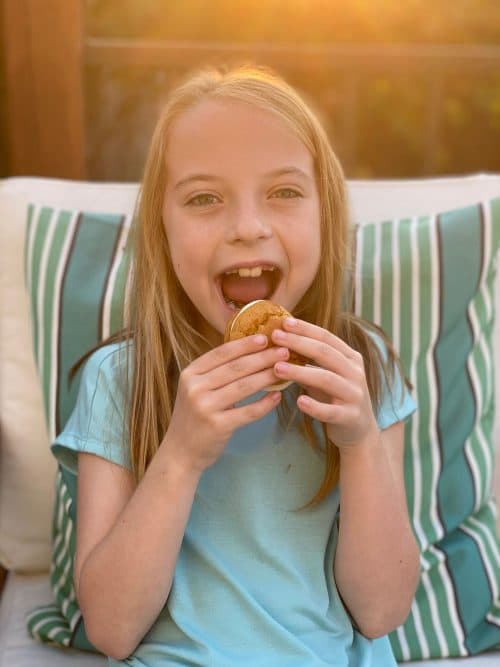 These are so moist and delicious and taste completely homemade! Like I said before, I have been in a complete rut over the last few months. Recipes like this get me back into the kitchen with my girls. I have always made everything from "scratch" but there are times when you have to let go of the perfect and just get it done. And you know what? These didn't sit around long enough for the people I love to ask if they were homemade.