How to Make Cardamom and Clove Acorn Squash in the Air Fryer
This flavorful cardamom and clove acorn squash can be made in the air fryer for a quick, easy and healthful side dish for you fall table.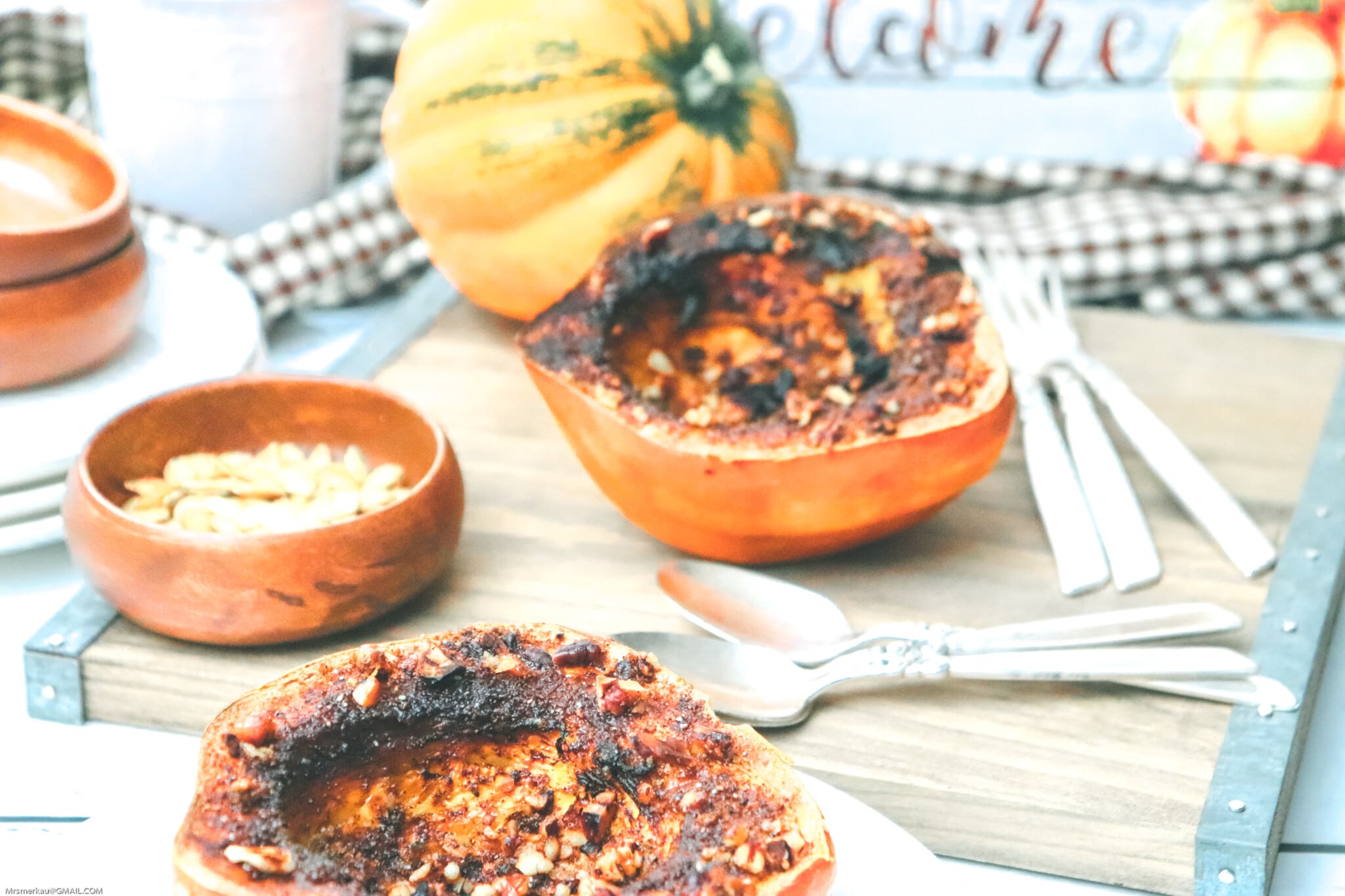 Disclosure: This post contains affiliate links, from which we will make a small commission if you click thru and complete a purchase.
One of my favorite smells is clove, cardamom, cinnamon baking in the oven. It's one of the first indications that fall is in full swing. One of the most underestimated fall foods is the acorn squash. You guys? I hated it as a kid. But once you find an easy recipe that tastes amazing, you'll be making it in no time. Here is the best acorn squash air fryer recipe that will everyone in your family will love. Even the picky eaters.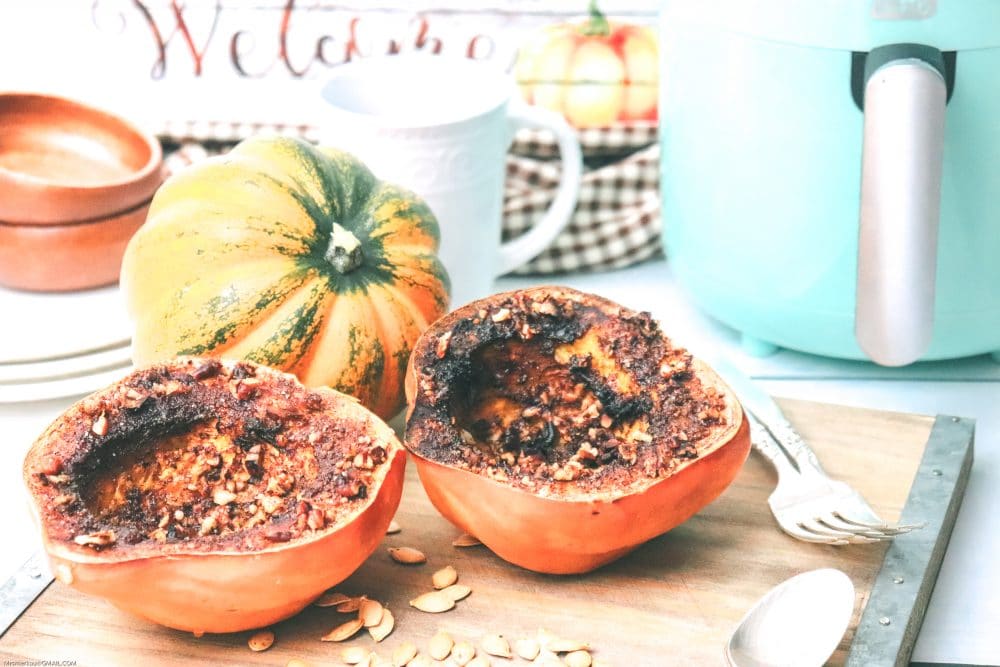 First though, let's just talk about Acron Squash. These squash come in different shades from dark green to pumpkin orange. Freshly picked acorn squash is typically the darker green and will start to turn different shades of orange and yellow over time. As long as you don't have "soft" spots on your squash, it's still great to use. It might even be a bit sweeter over time.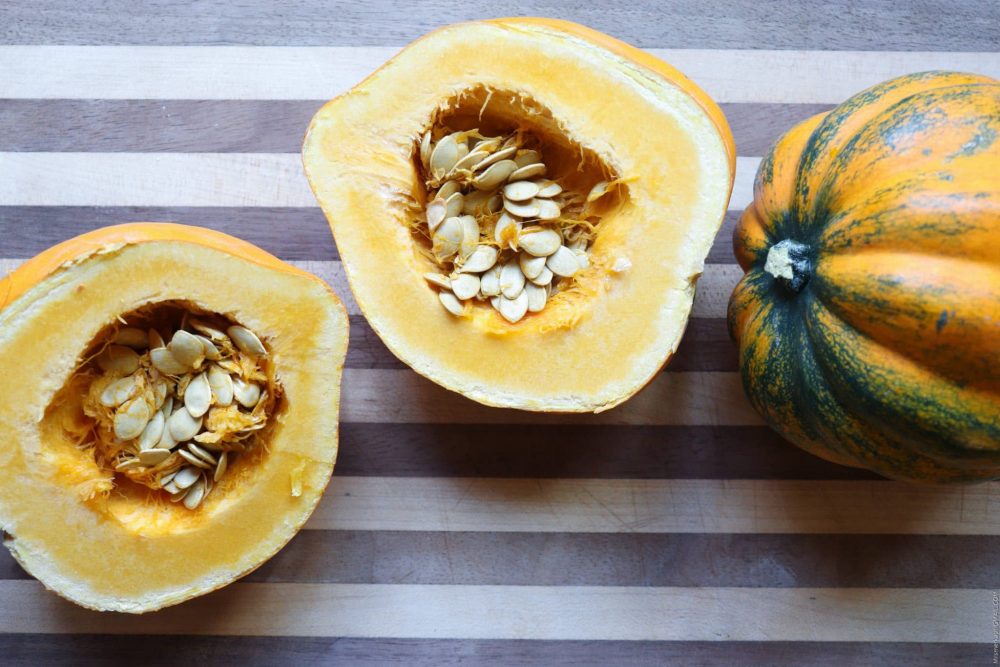 Cardamom Clove Air Fryer Acorn Squash Recipe
Makes: 1 acorn squash Serves: 2-4
Prep time: 10 minutes Bake time: 15-20 minutes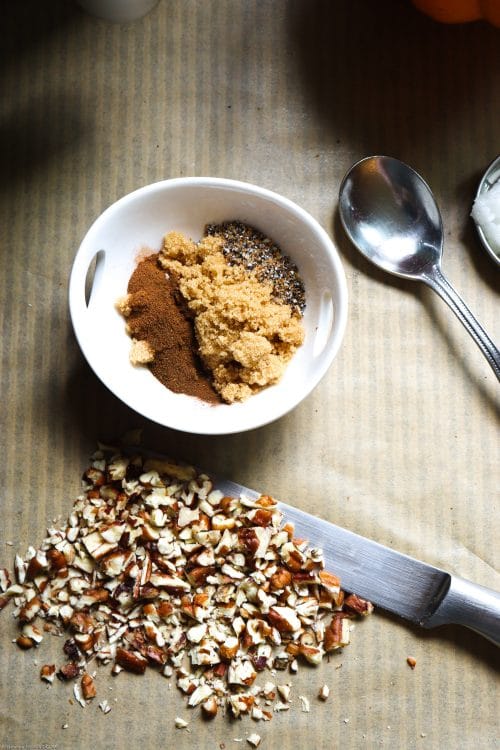 You might just have everything you need on hand this time of year for this easy recipe. The acorn squash recipe is so simple and is perfect for fall weather.
A list of needed ingredient:
1 medium acorn squash
1/8 cup chopped pecans
2 tsp coconut oil
2 tsp brown sugar
1⁄2 tsp ground cardamom
1⁄4 tsp ground cloves
1⁄4 tsp ground cinnamon

Additional Items:
I never thought I would actually want an air fryer. But after I bought one as a gift, I quickly changed my mind. I highly recommend getting an air fryer that is big enough that you can put a whole chicken – that is a conversation for another day. But even the acorn squash can be big, you want to have an air fryer that can hold a good capacity. There is also great all in one air fryers if space is an issue.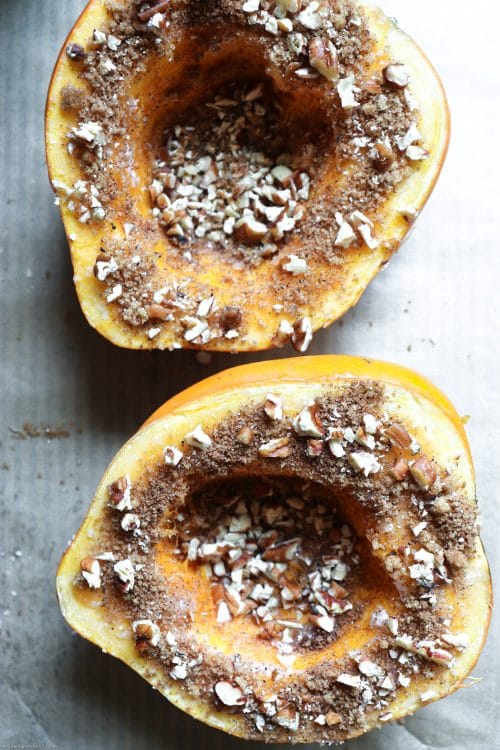 Instructions:
Cut acorn squash in half lengthwise and remove the seeds with a spoon.
Once cleaned out, spread coconut oil on the flesh side.
Mix sugar, cardamom, cloves, cinnamon, and pecans together. Sprinkle on squash.
Place one half, cut side up, in the fryer basket.
Cook 15 minutes in an air fryer at 300°.
Add butter if desired. Enjoy!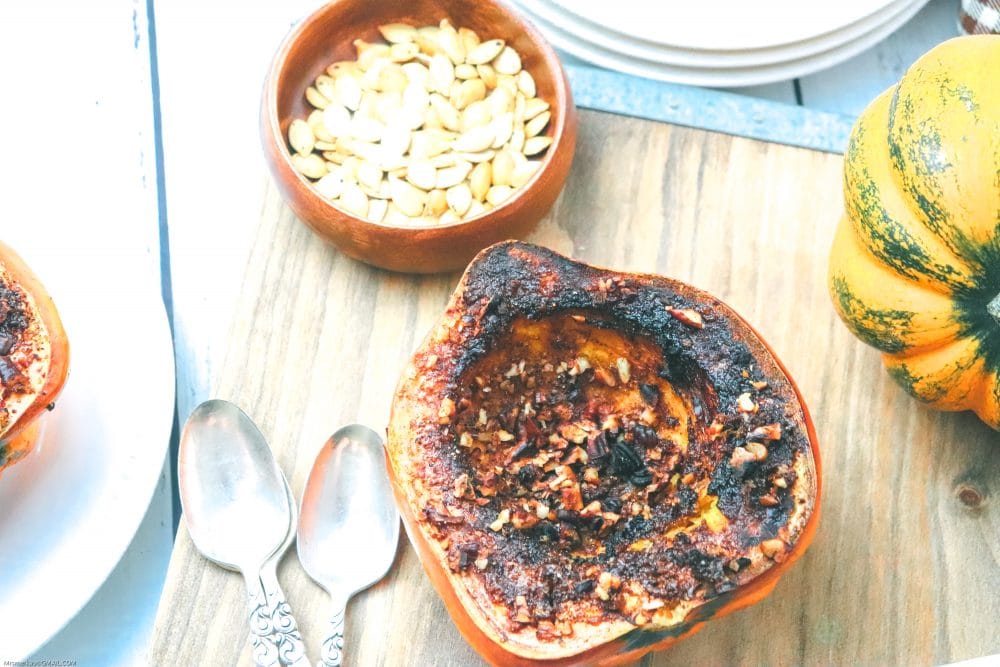 It's really that easy. Make sure you keep the seeds and fix them just as you would pumpkin seeds. I typically toss these in olive oil with salt and pepper. Put them in the oven at 200° for a few hours.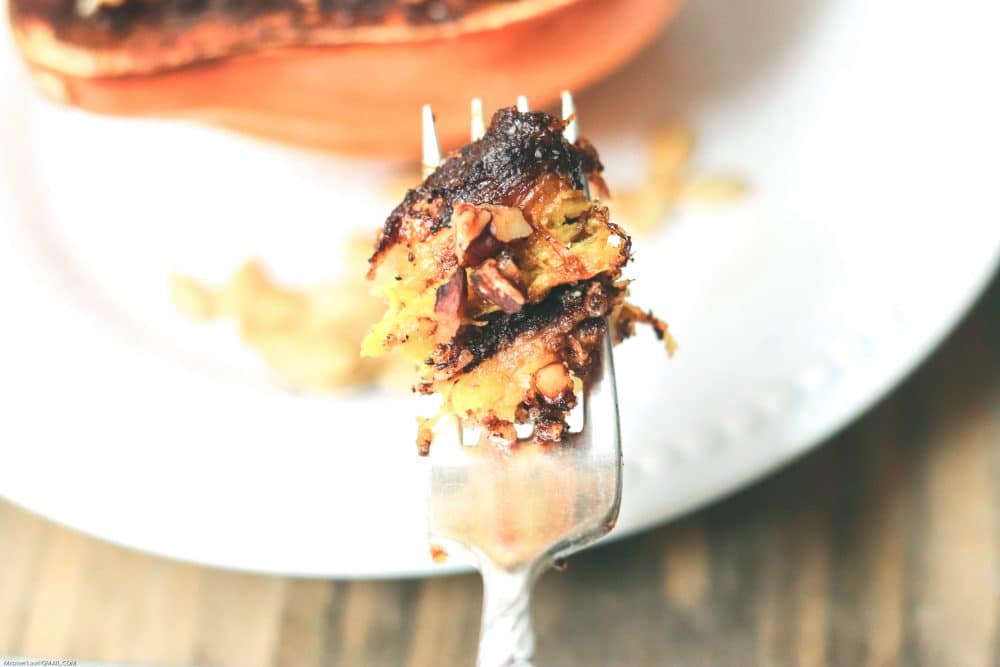 With this recipe, you should be able to just eat it right out of the squash shell. It's so soft and delicious. If you have picky eaters at home, you can do this same cooking technique but use a little brown sugar, butter, and cinnamon. It's a great mix of sweet potato and butternut squash. So good.