Easy creamy tomato soup
My family finally loves tomato soup as much as I do and can even make this easy creamy tomato soup recipe on their own.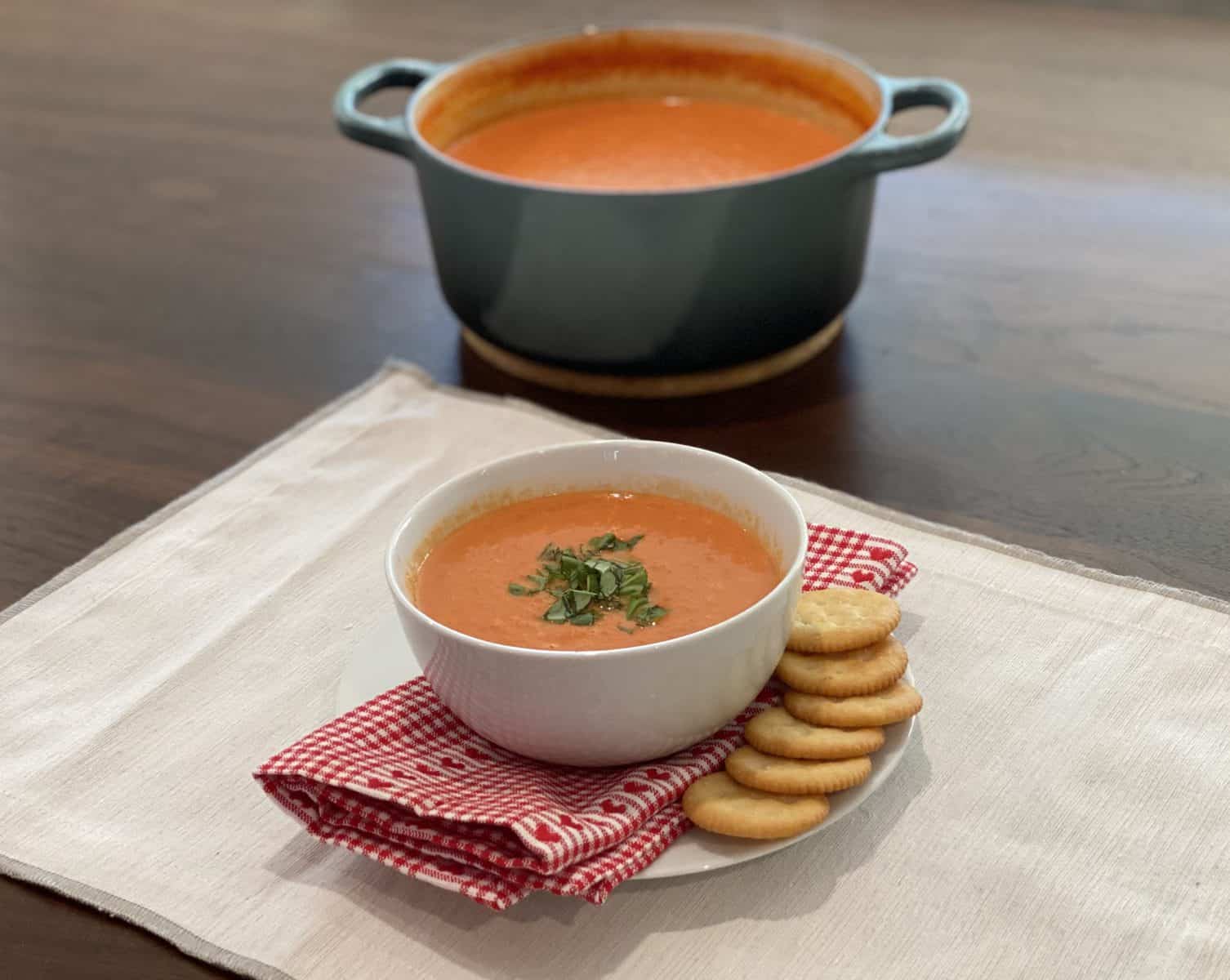 When I was a kid, my grandparents would grow ten acres of tomatoes, corn, and squash in the summer time. I would eat tomatoes for days. But it wasn't until I was into my adult years that I started to love creamy tomato soups. Nordstom Cafe might have had something to do with it. And now my girls finally love the same soup as much as I do. They can even make this easy creamy tomato soup recipe on their own.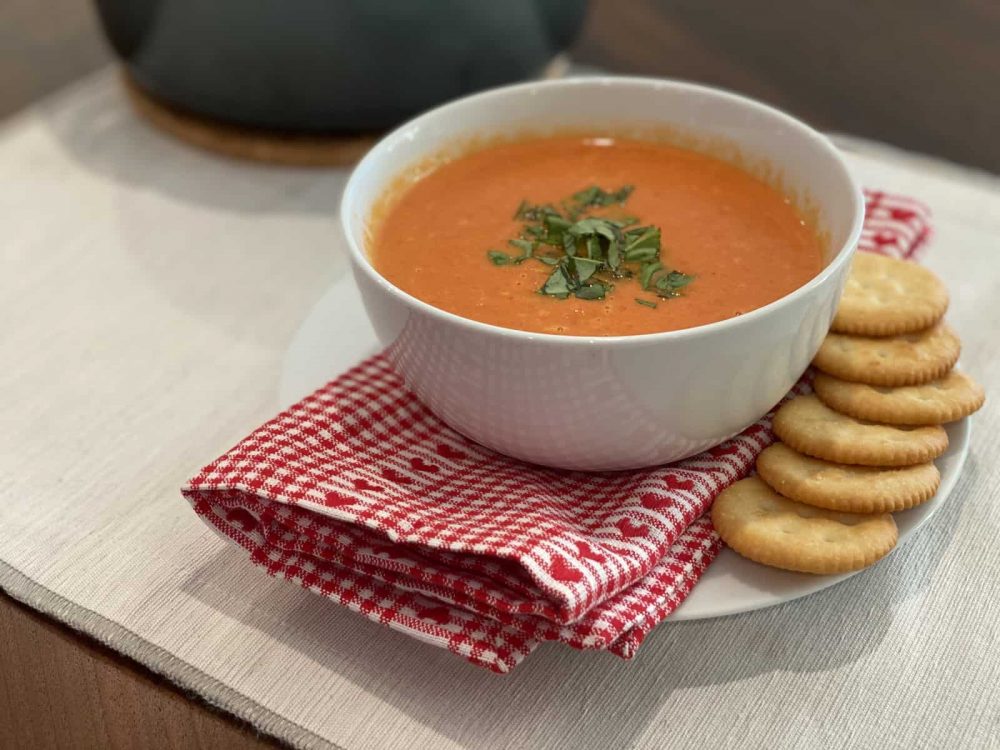 My girls are the opposite of me. They'll eat the soup, but they won't eat fresh tomatoes. So getting them to fix the soup they way I'd like is a bit challenging. However, today I'm going to share their version, since it's really quick and easy.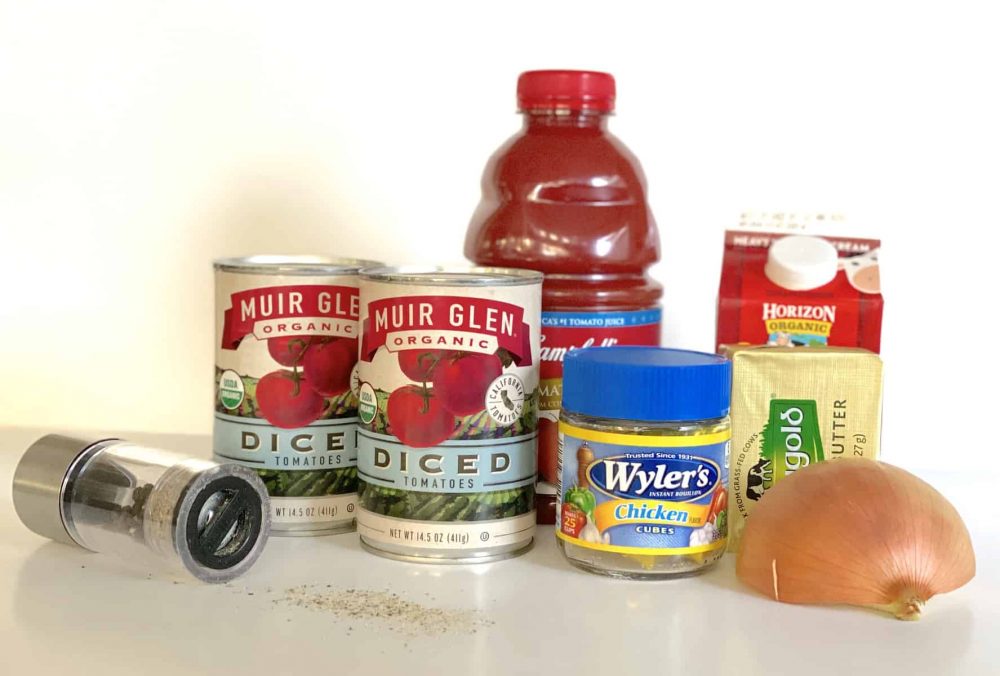 Ingredients
1/2 to 1 medium onion
4 tbsp butter
2 (14.5 oz) canned diced tomatoes
1 1/2 cups of heavy cream
3 chicken or veggie bouillon cubes
1 (46 oz) bottle of tomato juice
2-3 tbsp sugar
3-4 basil leaves
Salt and pepper to taste
Directions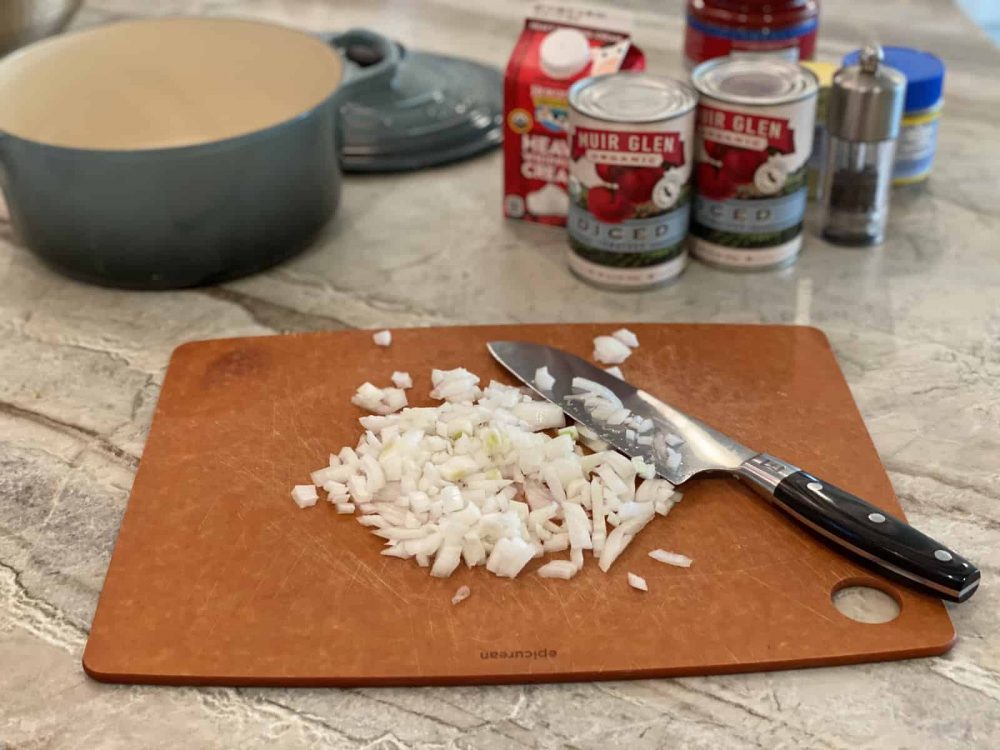 First, dice your onion. I usually only use about half, since I'm the only one who likes onions.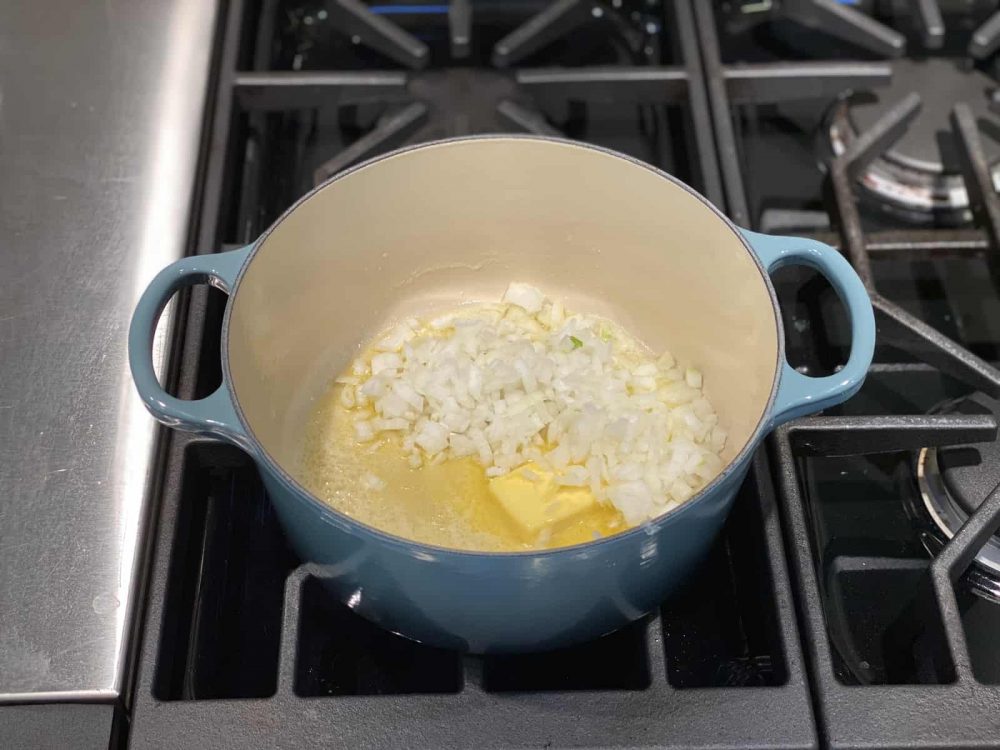 In a soup pot, melt the butter. Add the onions and cook until transparent. About 4 minutes.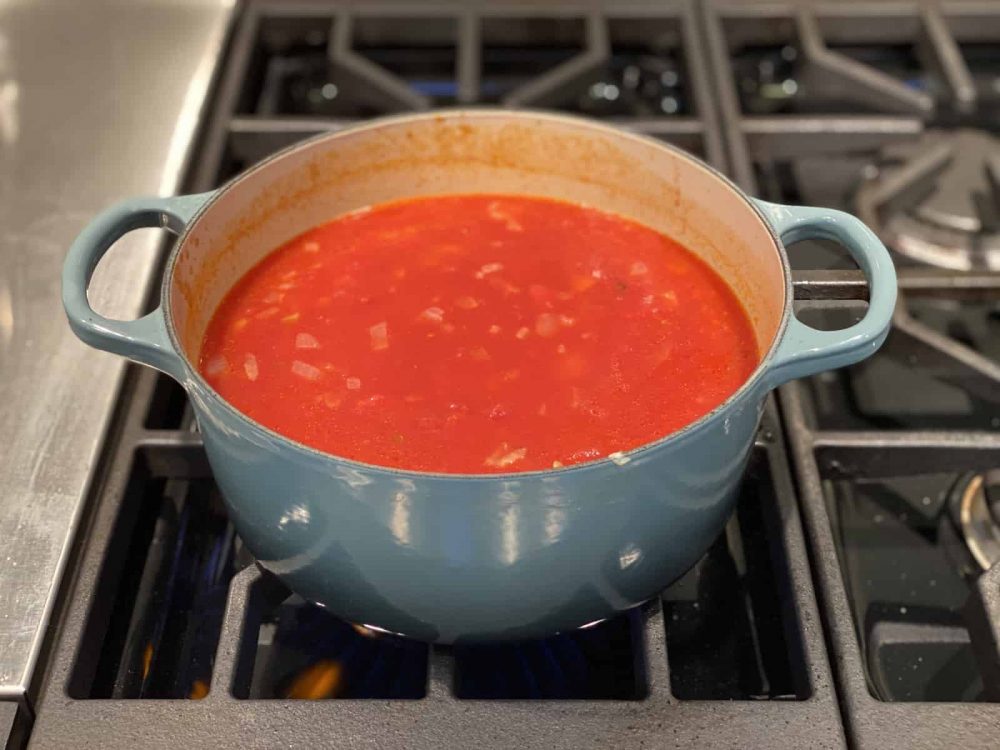 Add your tomato juice and diced tomatoes. Since this is already cooked, you're just bringing to a nice boil and simmering. Simmer for 5-10 minutes.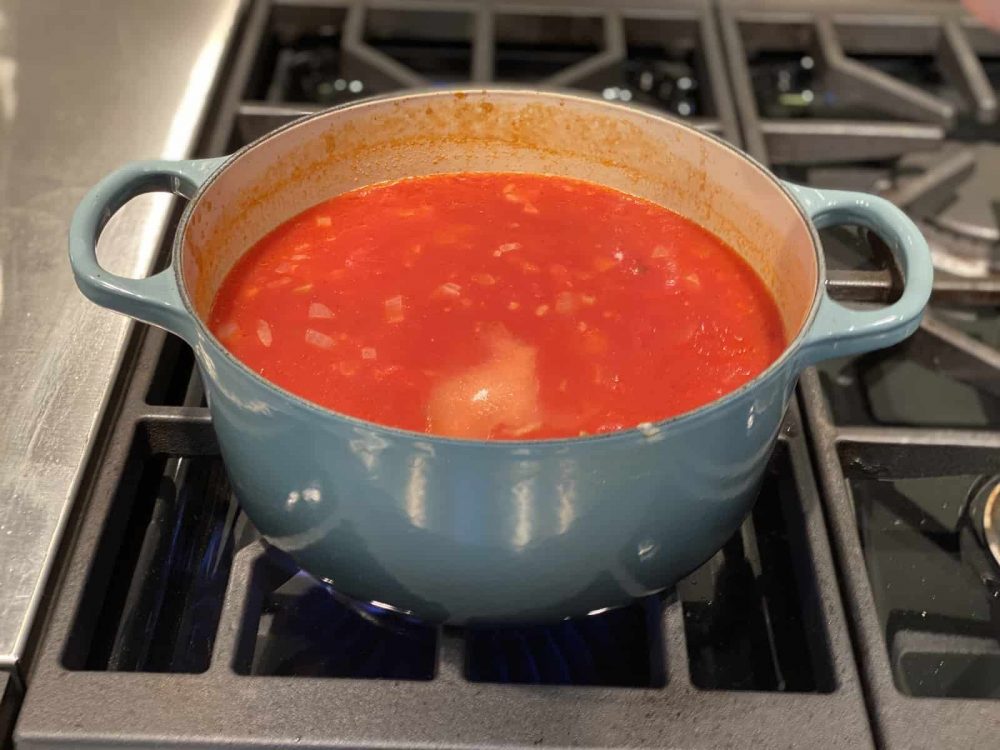 Add the sugar. Start with only 2 tablespoons and taste to test. The sugar cuts some of the acidity of the tomatoes.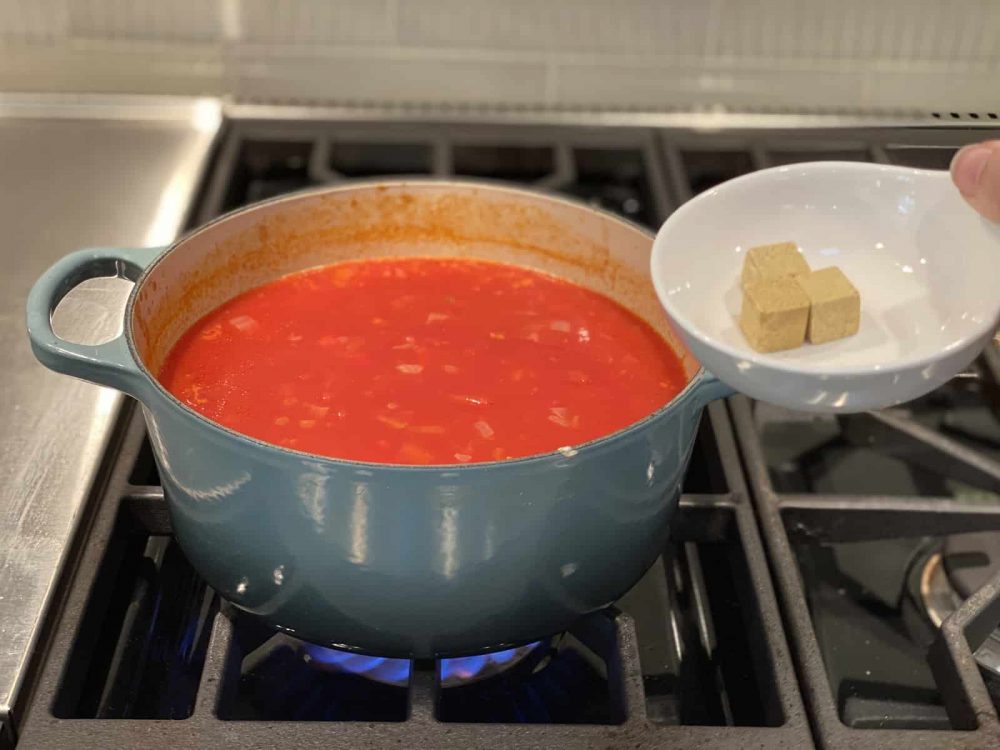 Add the bouillon cubes and stir until completely dissolved, simmering for 5 more minutes.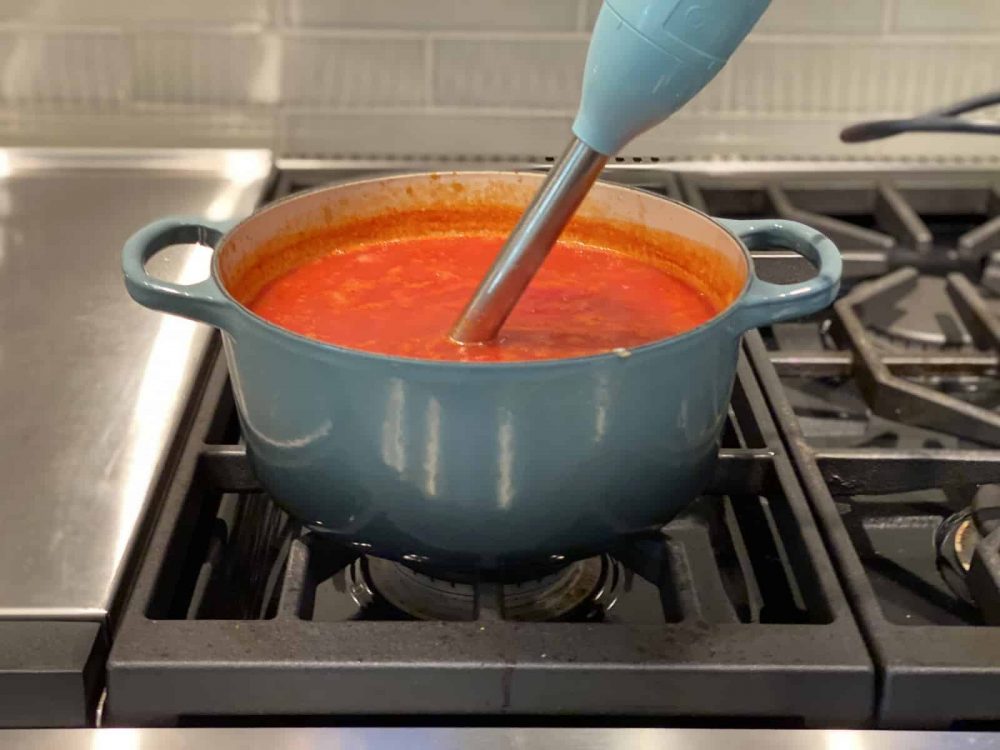 With an immersion blender (or any kind of blender) mix the soup until the diced tomatoes are blended completely. This step is optional. My children do not like "chunks" so we add this step for a smoother version.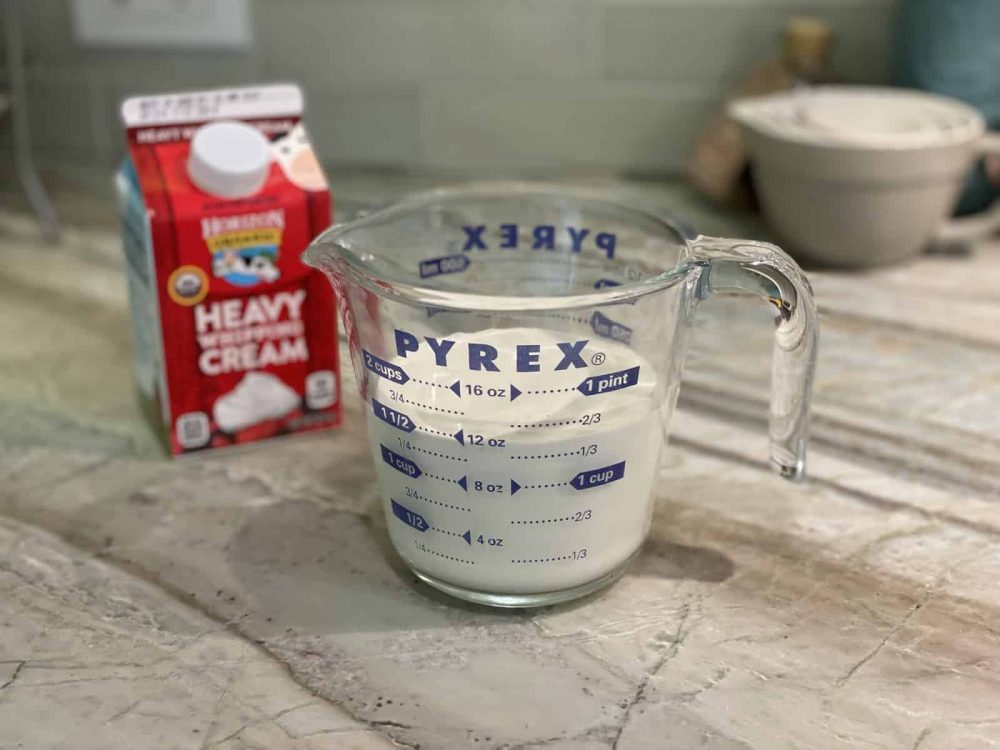 Once mixed, add the heavy cream and mix again.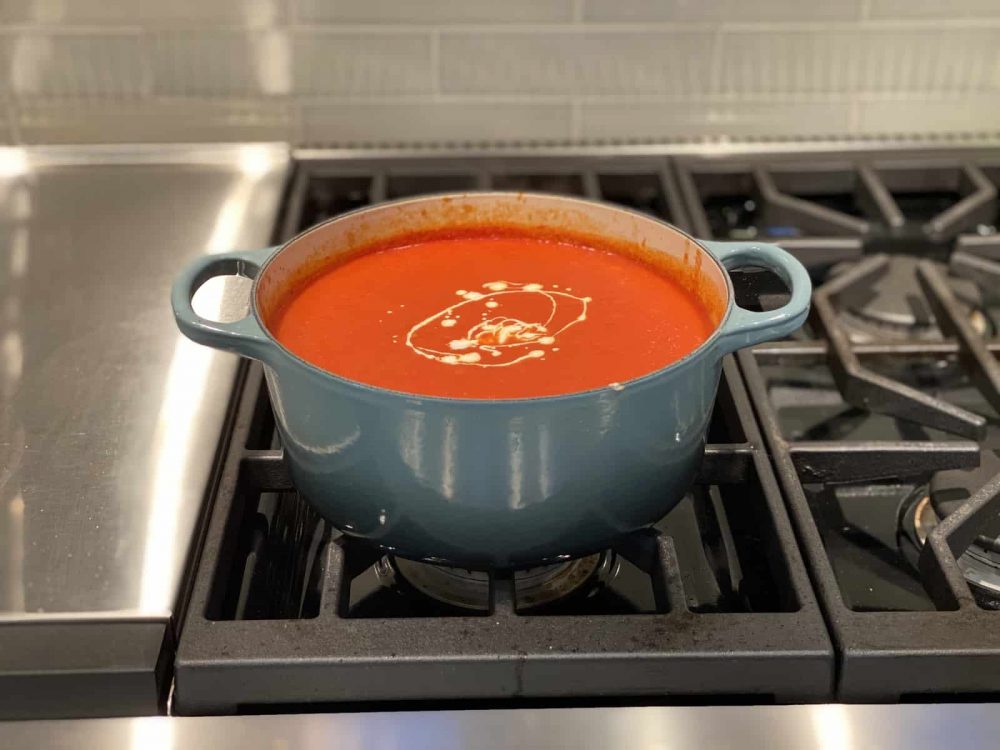 Top with basil and serve immediately with a grilled cheese sandwich, a big chunk of bread, or crackers. My girls love Ritz crackers served on the side for dunking.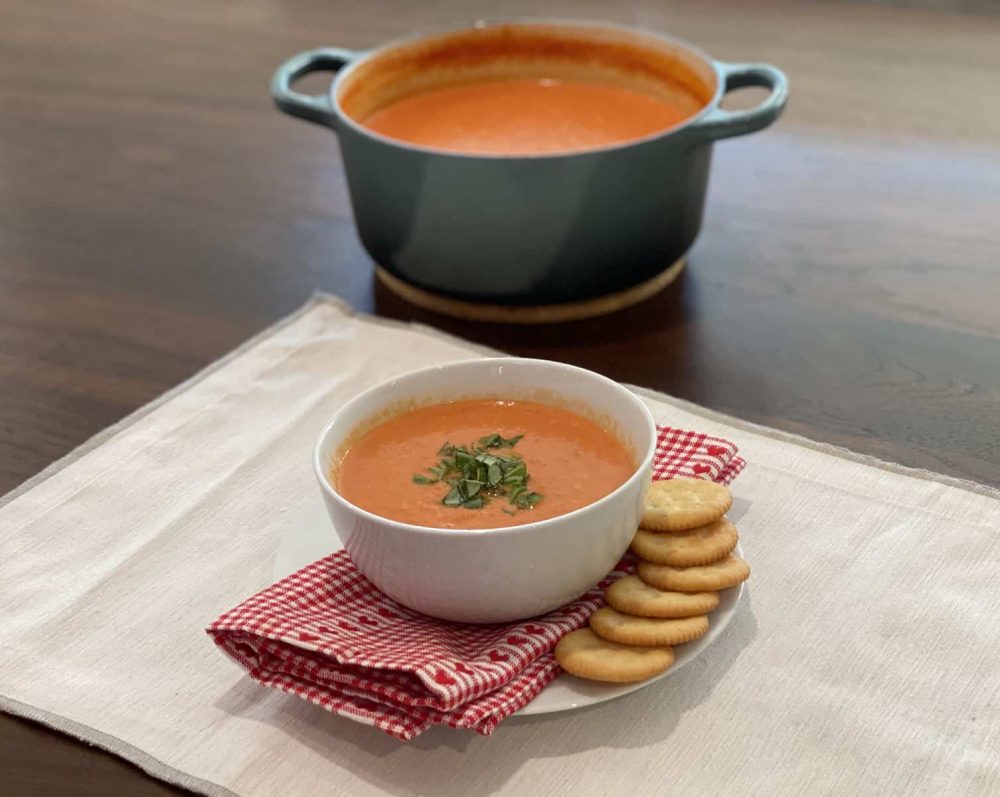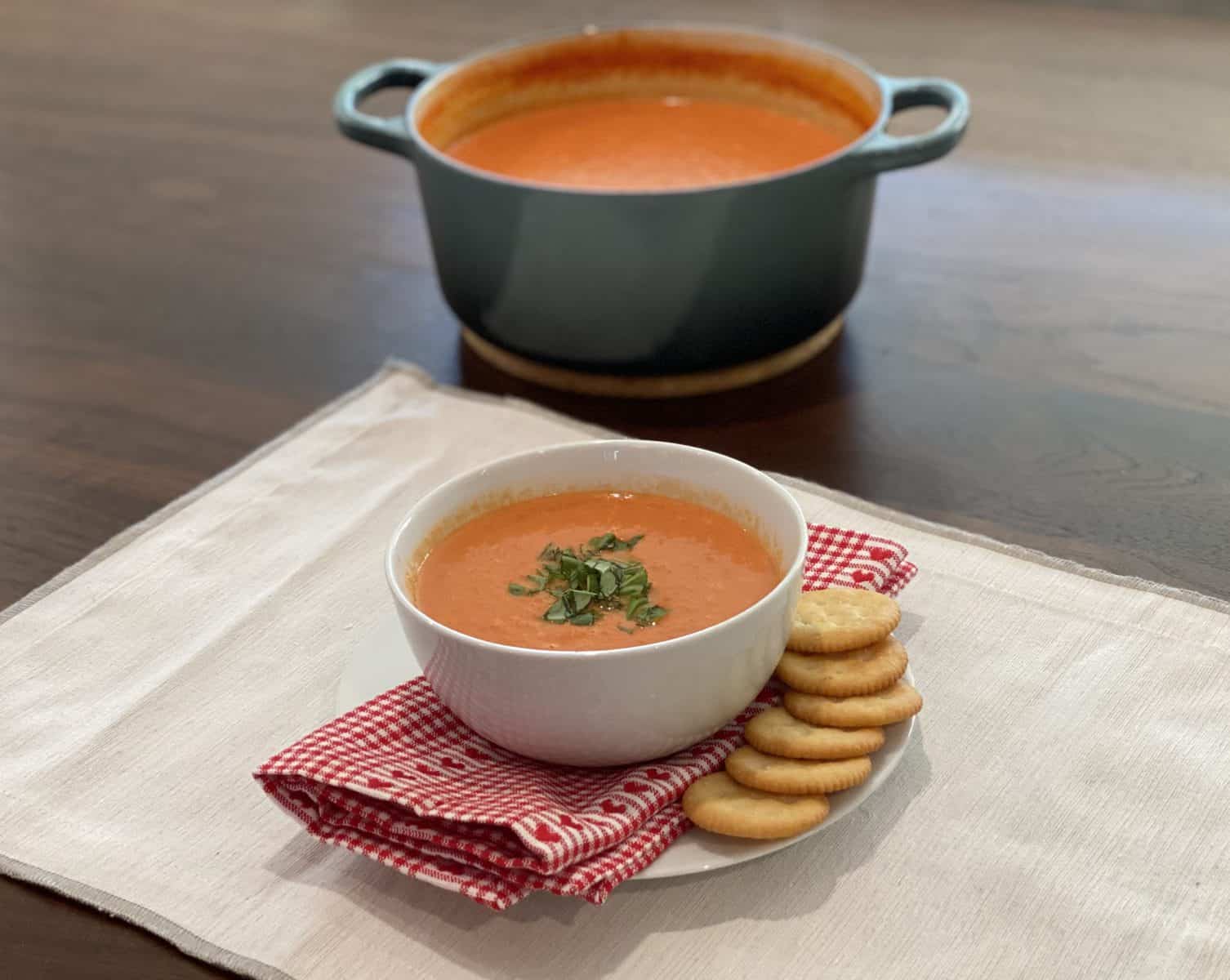 That's it. It's really as easy as it looks. And the best part? It's made in just one pot with few ingredients, but it tastes so good. This recipe makes about 10 cups of soup. When we serve it with a grilled cheese, we have a lot left over, and it freezes really well.
Do you have a soup that you enjoy that brings back memories? Let us know. Until then, hop on over to these posts so you can start enjoying them now!
Houseful of Soups