Valentine's Day treat boards
Fun DIY Valentine's Day treat boards that any busy mom can put together in a snap. These are perfect for class parties or Galentine's Day.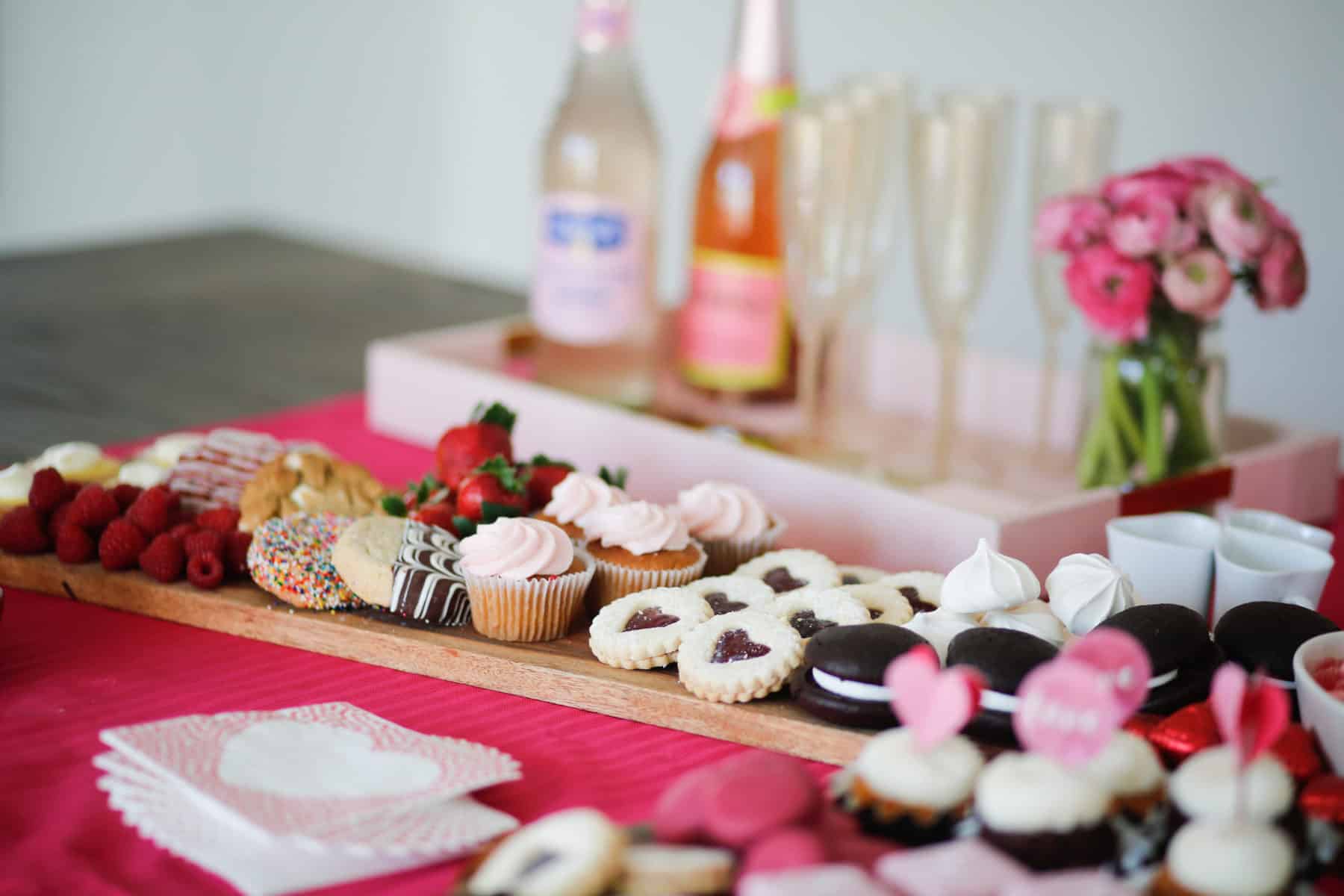 One of the best parts of Valentine's Day is spending time with my girl friends. "Gal"entine's Day is the best part of the post holiday slump and the perfect time to regroup with friends, make goals, and catch up. So when us gals get together, it makes sense to plan an easy Valentine's Day treat board that any busy mom can put together in a snap.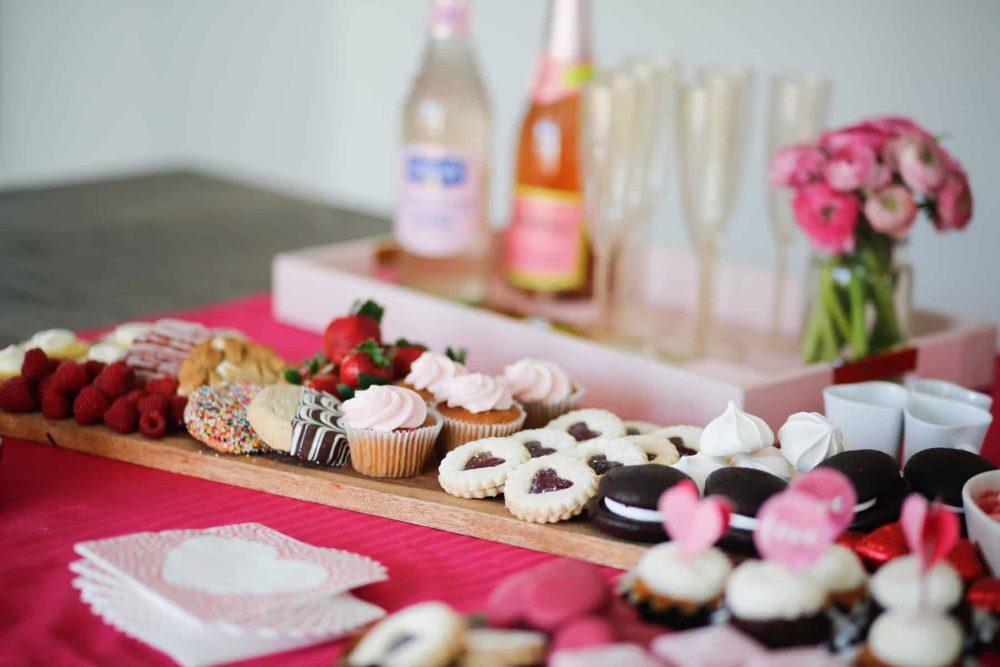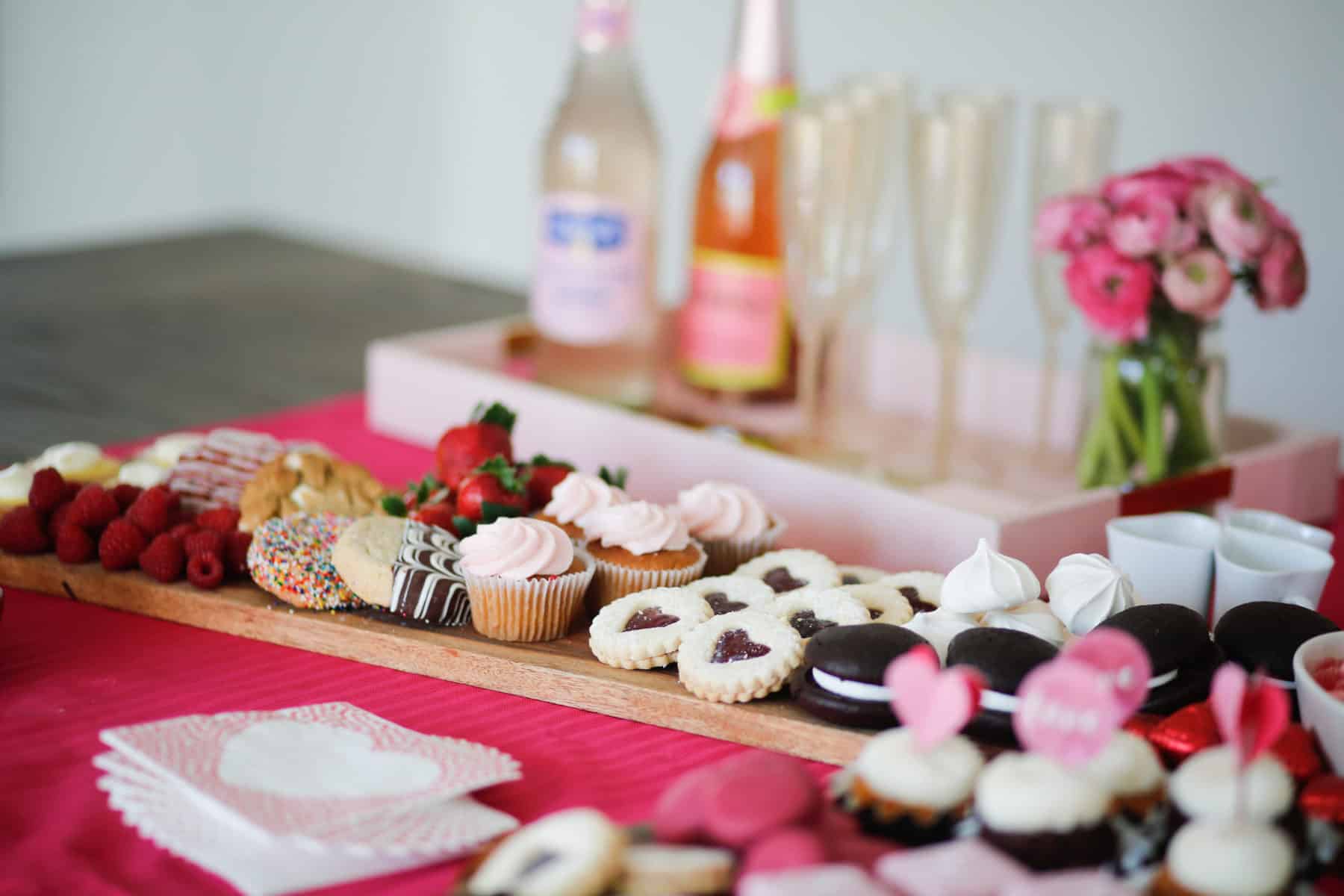 If you know you're getting together with a group of gals, plan ahead to get everyone involved. Betsy from Boldly Betsy made a one pot lemon-basil pasta that was delish and didn't take up a lot of her time before we arrived.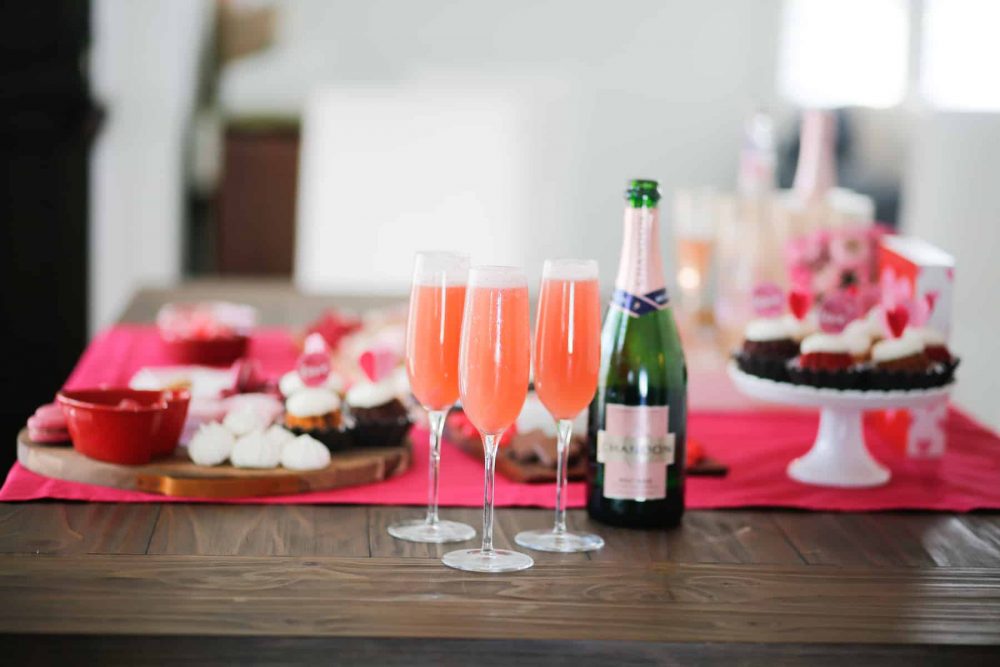 Carly from Lipgloss and Crayons showed us how to bring the love to a strawberry Bellini by adding a secret ingredient. (I'll let her tell you all about it.) And I brought the sweets.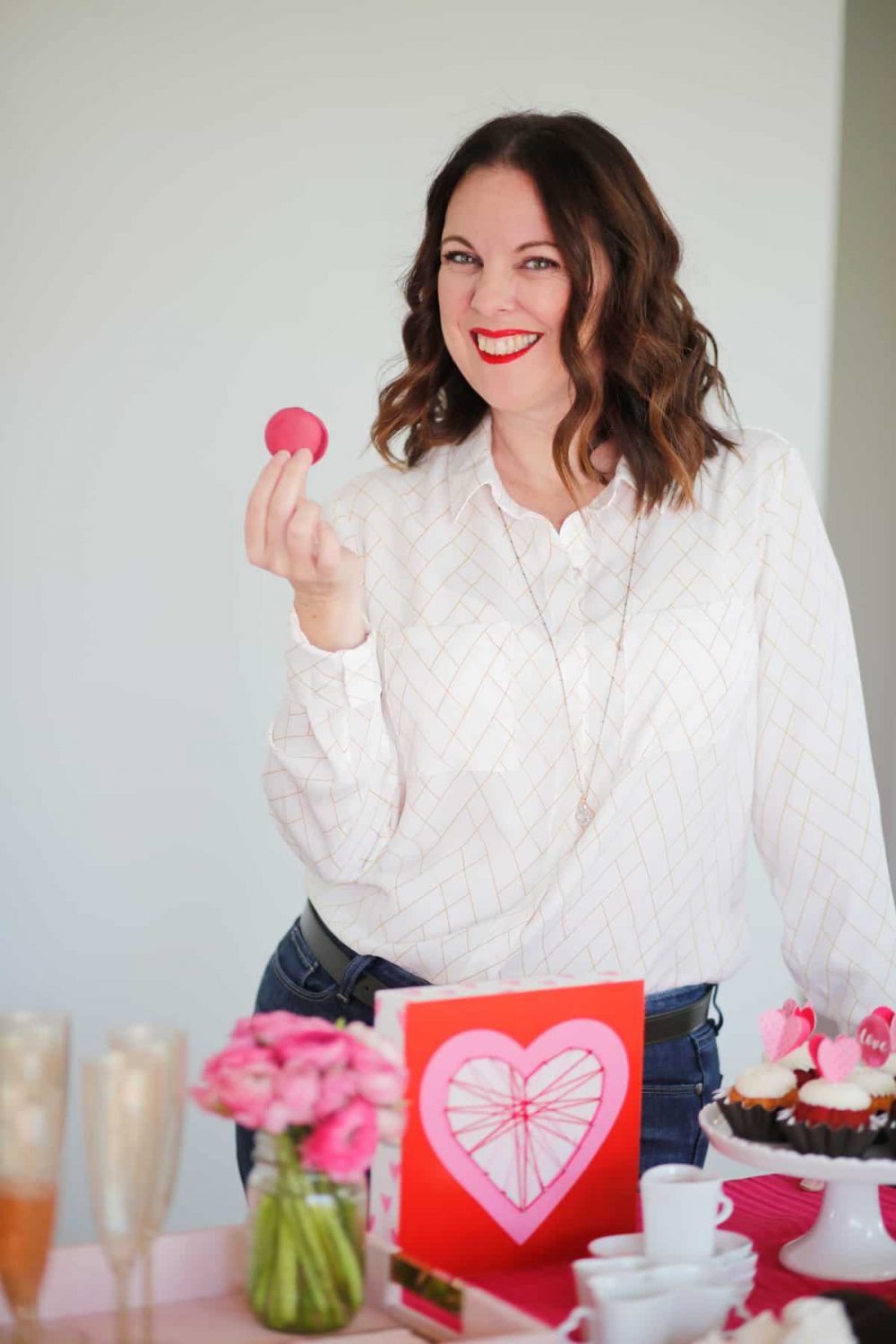 After taking a charcuterie class with these same friends, I'm hooked on making all kinds of boards. But treat boards might just be my favorite. Plus, I have the biggest sweet tooth, so I loved curating the elements of a sweet treat board. These are a huge hit, and one of the easiest party ideas. Here's how you can create a fun DIY treat board that all of us busy moms will appreciate.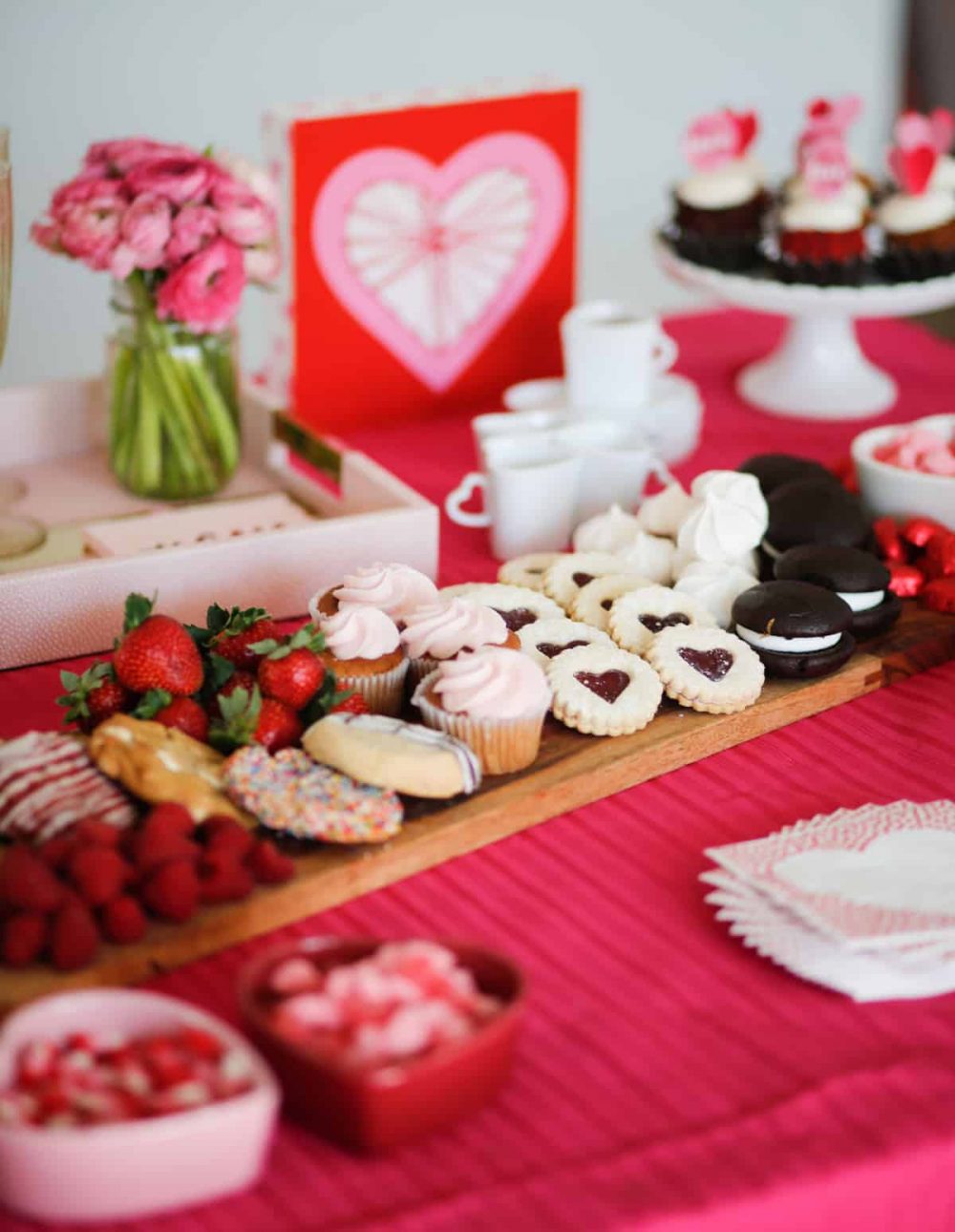 How to make a treat board
Get a small quantity of a few of your favorite desserts. For Valentine's Day, I like to add cupcakes, cookies, chocolates, seasonal fruit, and a lot of heart shaped candies. Give height, shapes and color consideration when picking out your treats.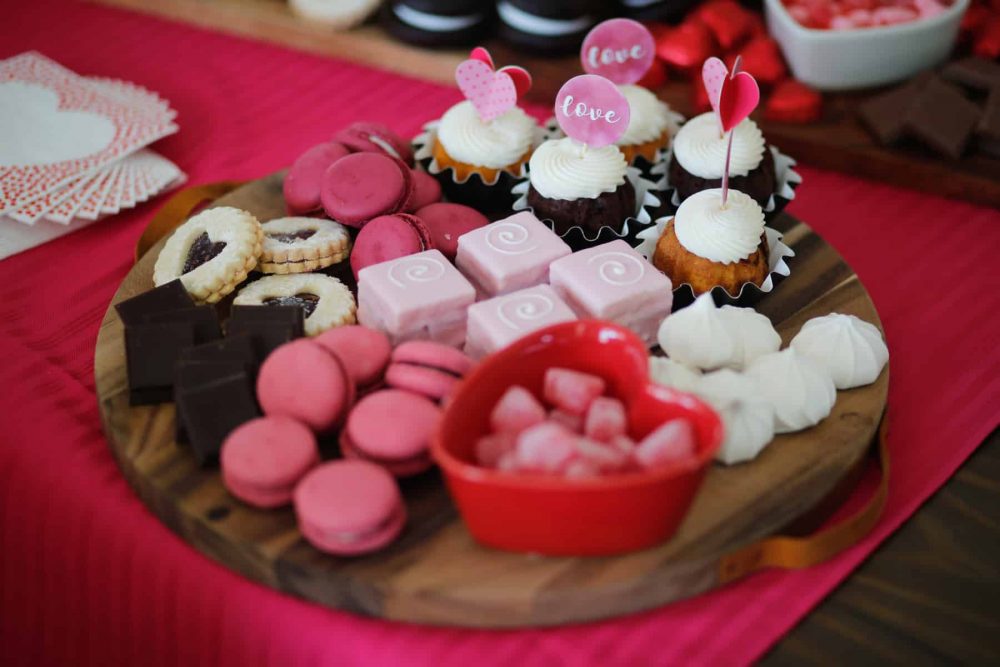 I visit my favorite bakery a few days before, and see what they have, so I know what my options will be. Then I build on my own DIY treat board from there. You can use cake plates or a charcuterie board to put out your Valentine's Day treats. If you don't have one, visit your local TJ Maxx store; they have so many to choose from.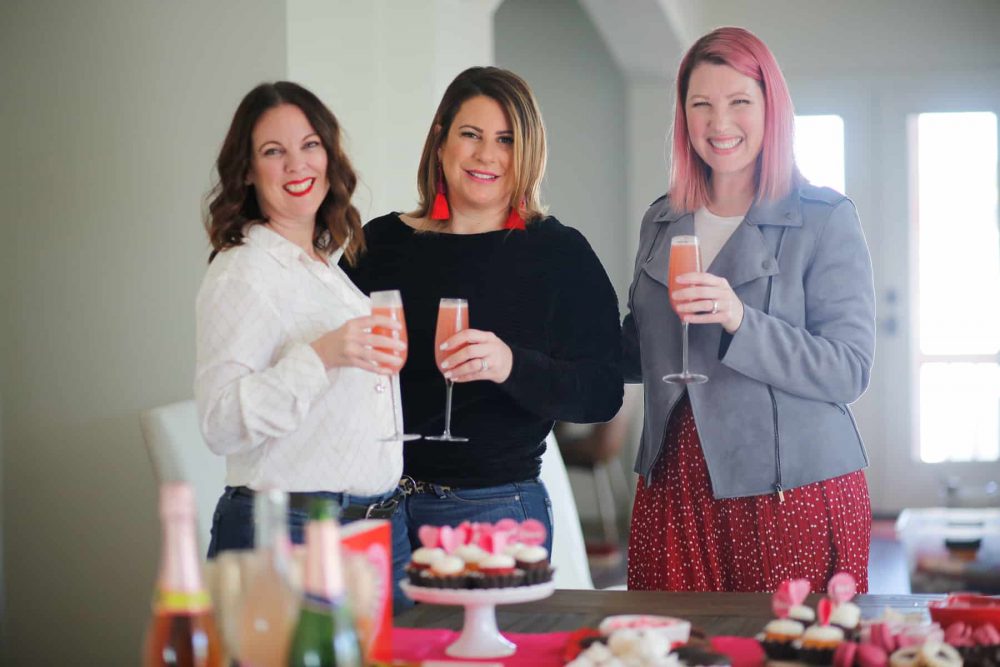 You really can't go wrong with great friends, good food, and a fun reason to eat as many desserts as possible. And with a few simple ideas and tips, you'll be enjoying Galentine's Day year round, whether you make your own treats or buy everything at the store!