Easy butternut squash bisque
I love a good soup on a cold winter day. Even better, I love a quick and easy soup that I can whip up quickly. That's how I feel about my butternut squash bisque. This soup is wonderful, fast, and easy to freeze. I'm sure I've tried several variations over the years, but I've finally […]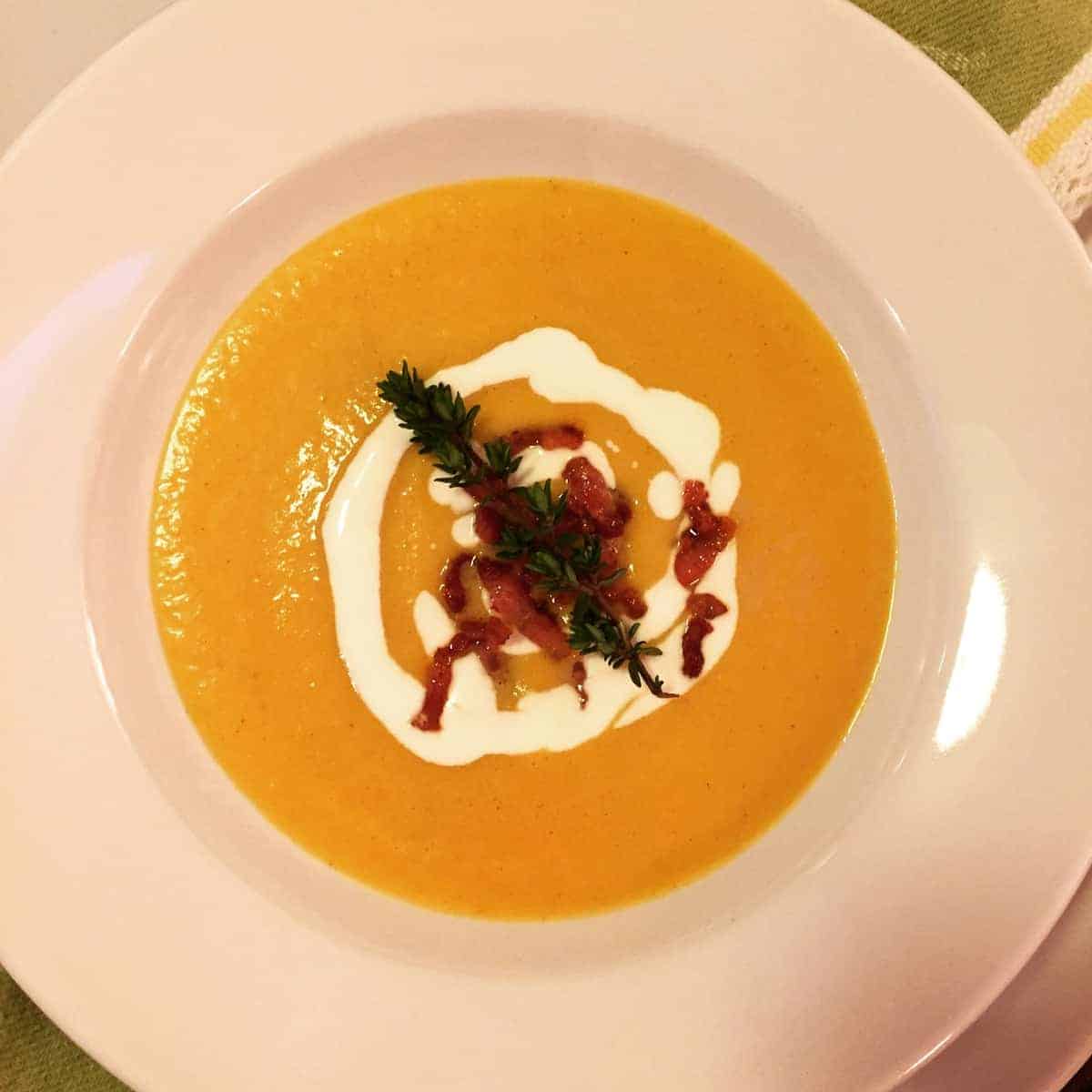 Disclosure: This post contains affiliate links, from which we will make a small commission if you click thru and complete a purchase.
I love a good soup on a cold winter day. Even better, I love a quick and easy soup that I can whip up quickly. That's how I feel about my butternut squash bisque. This soup is wonderful, fast, and easy to freeze.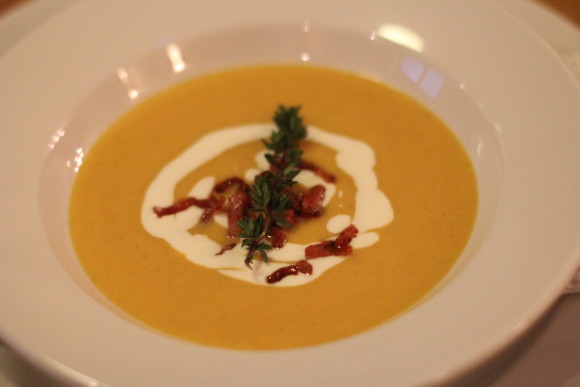 I'm sure I've tried several variations over the years, but I've finally found the perfect combination of flavors. I like the combination of Christmas, fall, and winter all served up in a warm bowl of goodness. There's really nothing better than a good bisque.
What you need:
1/2 stick of butter
1 yellow onion (chopped)

1 tbsp of garlic paste

2 springs of thyme

1/4 teaspoon of ground cinnamon

a dash of cayenne pepper

salt and pepper to taste

1 butternut squash (pealed, seeded, and cubed)

16 ounces chicken broth*

1 cup heavy cream

3-4 cups of water

pancetta
*I've been using Organic Better Than Bouillon for my chicken stock, and it's amazing. I use 2 tsp with 2 cups of water to get 16 oz of broth.
In a dutch oven, melt your butter. Add the onions, garlic, cinnamon, and cayenne. Cook until the onions have softened. Add a good pinch of salt, and stir occasionally.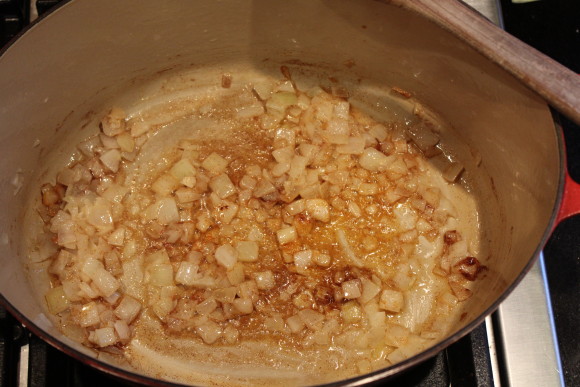 Add the cubed butternut squash, chicken broth, 3 cups of water (to start), and heavy cream. Bring to a rolling boil. Add the sprigs of thyme. If your stock seems too thick, add an additional cup of water.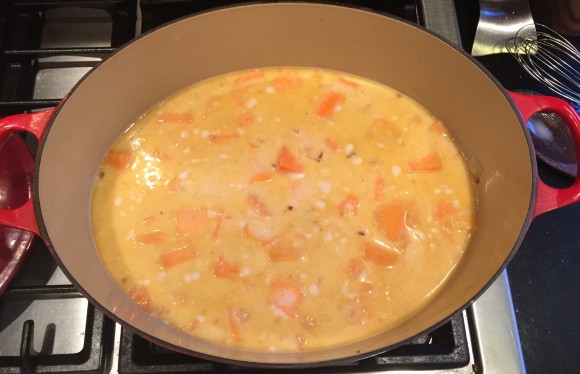 Turn your heat down to med-low and let simmer until your squash is cooked. Usually this takes about 25-30 minutes depending on the size of your cubes. While your soup is cooking, brown some pancetta (or bacon) in a pan.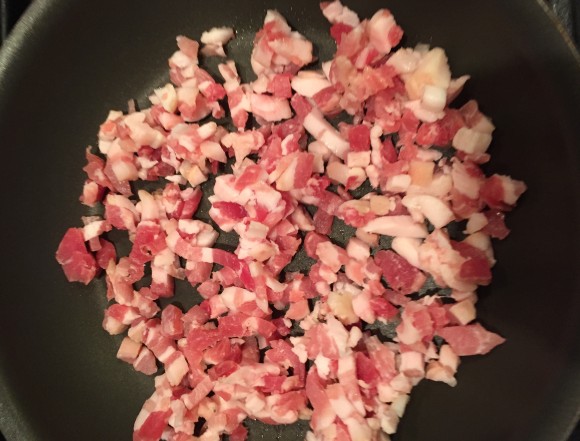 Once your squash is tender, remove the sprigs of thyme. Using a blender, add 2 cups of soup, puree until smooth. Keep doing this until all of your soup has been pureed. If you're making this for future use, let cool completely before putting into the freezer. You can put the soup bowl in an ice bath, then package up to freeze.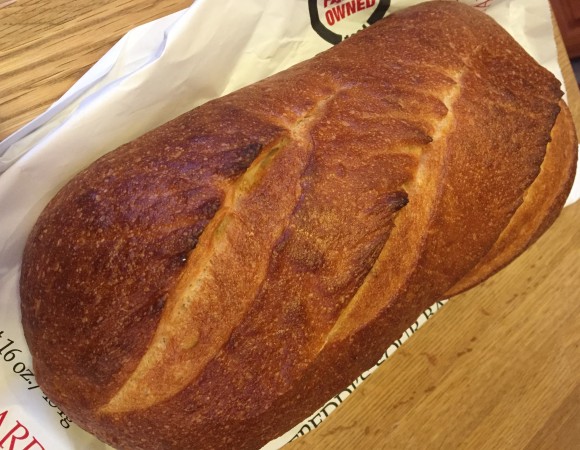 Pour your soup into a bowl. Top with sour cream, pancetta, a sprig of thyme, and serve with a huge chunk of your favorite rustic bread.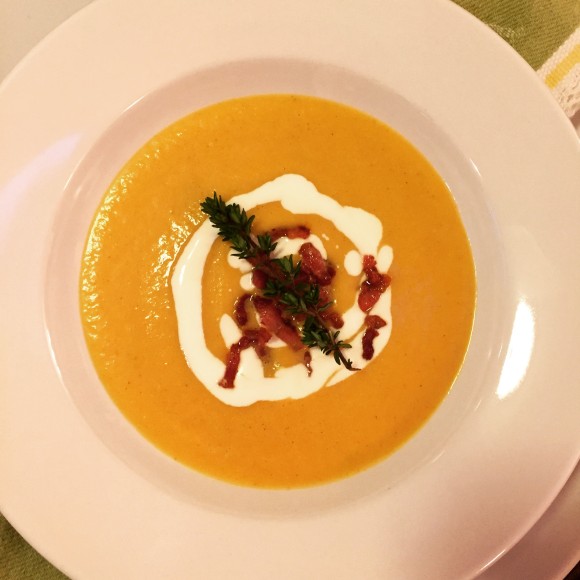 The smell is amazing, it's like having all my favorite holidays in one bowl. Delish! What's your favorite winter soup? I'm always looking for something new to try!