Best magazines for kids, tweens, and teens
Magazines are still around and we have a list of the top 20 magazines for kids, tweens, and teens.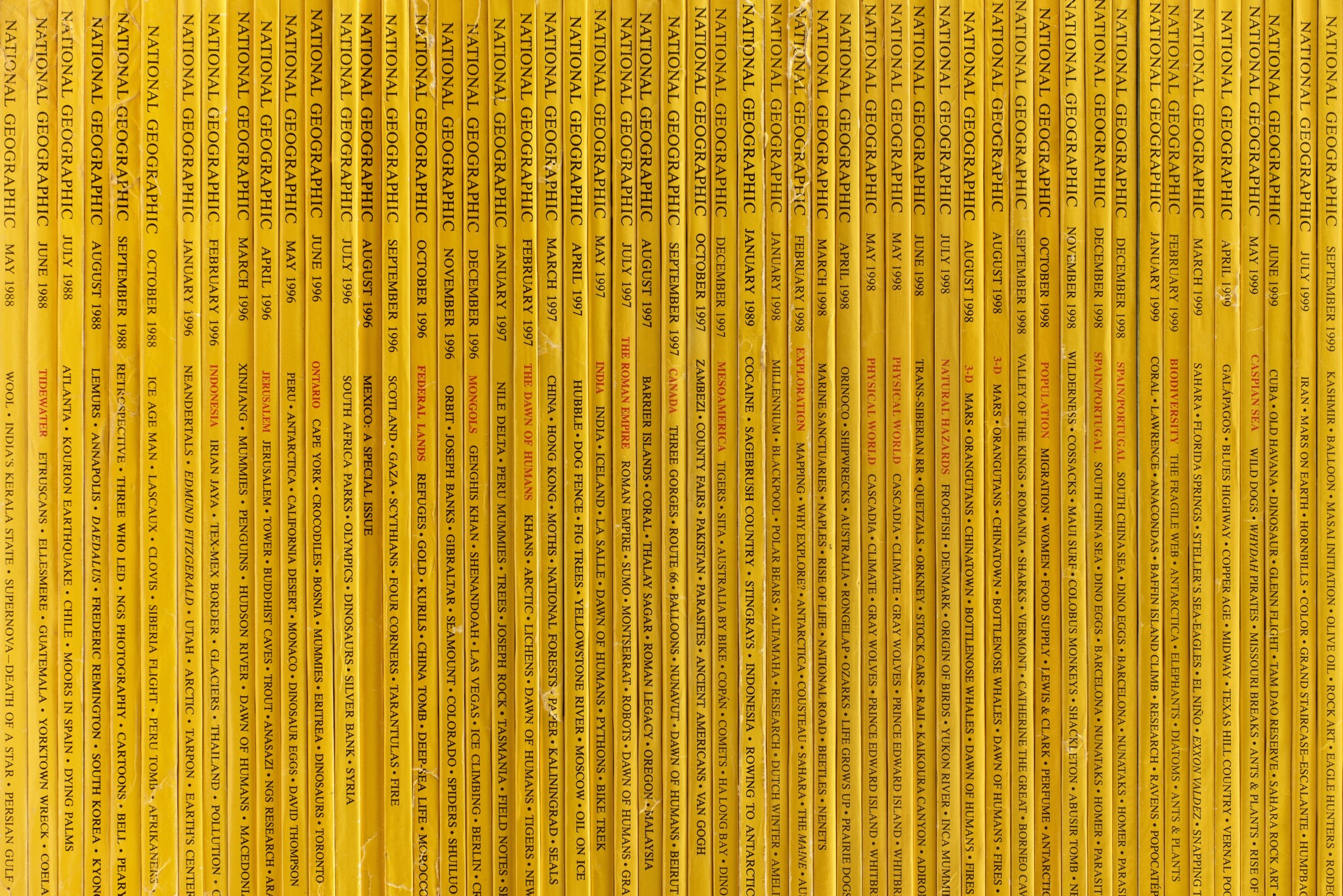 After spending the last six months in quarantine, everyone in our house has become an avid reader. Thankfully, my daughters are in Girl Scouts and sell magazines every fall. I have spent the last six months reading three years' worth of magazine subscriptions. I have also taken notice to what magazines my girls are reading, what our friends have recommended, and what I will be looking at to order this year. Here's a list of the best magazines for kids, tweens, and teens.
When we started buying magazines our girls were little. Now that we are in 3rd grade and middle school (gasp) I can share with you which ones have been the best for our family. The list below is what my girls really enjoyed.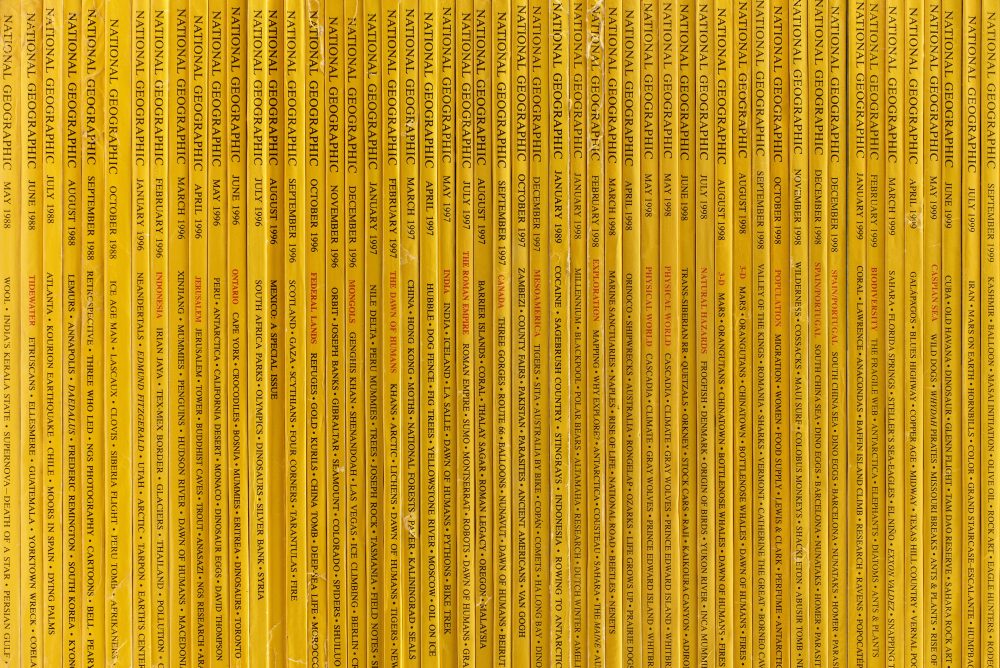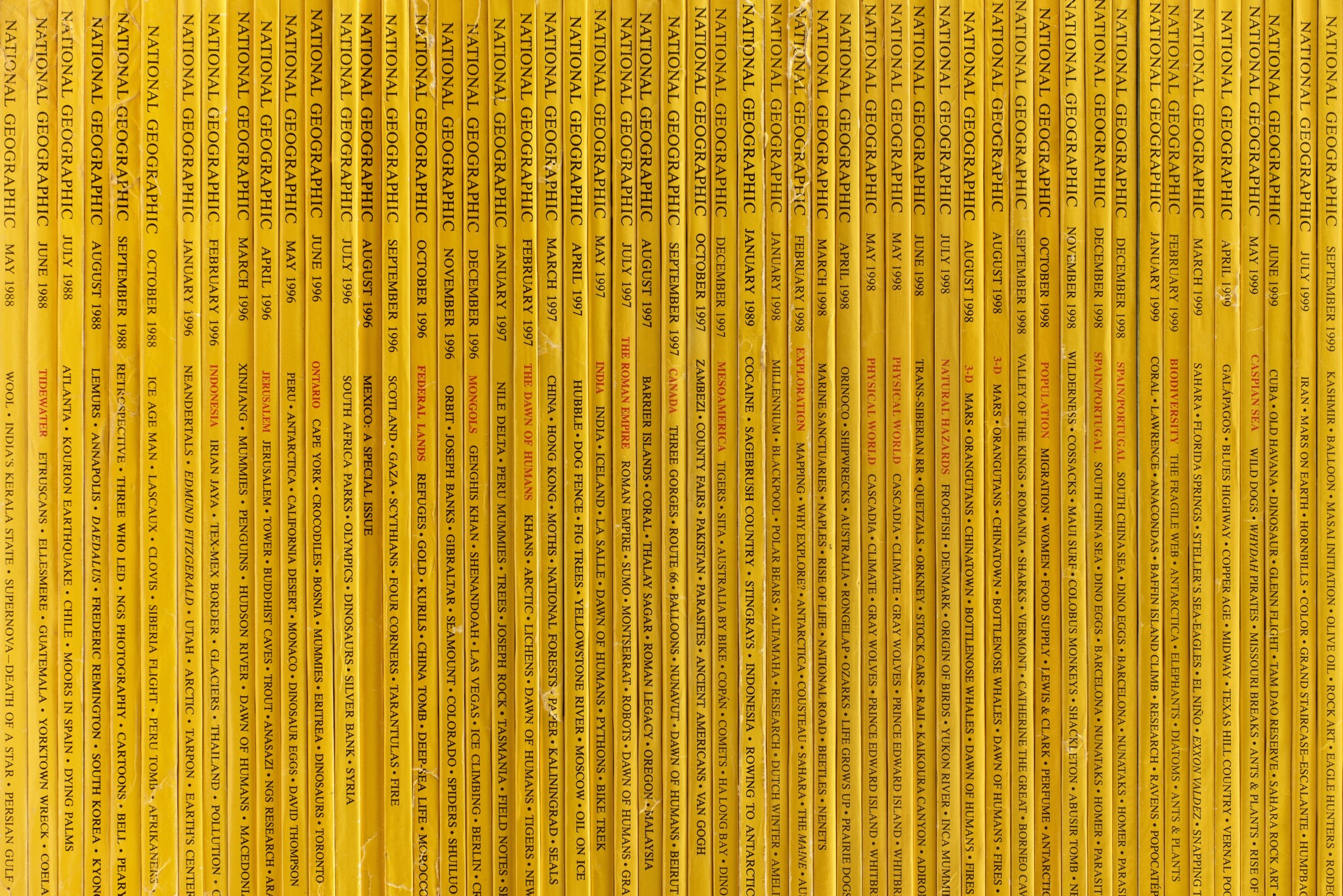 I really miss some of these cute magazines. I really do. The Ranger Rck Jr. was a favorite for a long time and National Geographic was fun to read with the girls. You can not go wrong with this list for littles.
Best magazines for 3-6
High Five: "Highlights High Five will help you encourage your child's development and give you an ideal opportunity for one-on-one fun together. It's the perfect magazines for toddlers and preschoolers, ages 2 to 6. Each monthly issue of Highlights High Five Magazine brings 36 pages of read-along stories and poems, simple crafts and recipes, learning games, puzzles for beginners, and other activities that can set your child on the path to becoming a lifelong learner. Every page reinforces skills that prepare preschoolers for reading, math, and other areas of learning. High Five also offers positive role models and constructive activities that help build character and self-confidence."
Ranger Rick: "Ranger Rick Jr. Magazine (formerly Your Big Backyard) is an activities-filled magazine all about nature and animals. Each issue of Ranger Rick Jr. Magazine includes first-rate photos, facts about animals and plants, and "Read-to-Me" stories written by established children's authors. Kids also learn basic reading, arithmetic, and reasoning skills in pages hosted by their animal friends, as well as getting puzzles, games, posters, and fun projects for the whole family! For ages 4 to 7 years. Ranger Rick Jr. Magazine draws preschoolers closer nature and gets them ready to read. Parents and grandparents who buy a gift subscription to Ranger Rick Jr. enjoy sharing the magazine with their youngsters each time it arrives in the mail."
National Geographic Little Kids: "National Geographic Little Kids Magazine, for youngsters ages 3 to 6, will help you enrich your preschooler's early learning adventures. Bursting with lively photographs, engaging stories, and interactive pictures games, each issue supplies you with fresh and imaginative teaching tools created by noted educators at National Geographic."
Ladybug by Cricket: "Ladybug Magazine opens the door to reading for children ages 3 to 6. Every page is beautiful, colorful, and a delight for youngsters to read. Each issue is filled with charming characters, games, songs, poems, and stories. This magazine has a cover much like a softcover book, providing durability that allows each issue to be enjoyed for years to come."
Chirp: "Especially for preschoolers and beginning readers, Chirp Magazine uses simple text, engaging artwork, and age-appropriate games, puzzles, and crafts to delight parents and children alike. For ages 3-6 years."

We're still in the category with my youngest daughter. However, when the Highlights magazine comes in the mail, there is always a fight to see who will get to it first. This has been my favorite magazine since I was a kid. I always think about how lucky my kids are to have this delivered to them at home rather than having to wait to visit the dentist or the doctor to get their hands on a copy.
Best magazines for 6-10
Sparkle: "Sparkle Magazine is filled with fun games, puzzles, crafts, stories, and poems that are fresh and help girls discover who God is and how He works in His world and their lives. For girls ages 6 to 8."
Spider by Cricket: "Spider Magazine weaves a web of wonder for kids ages 6 to 9. Designed to engage emerging readers, the carefully-selected stories, poems, and nonfiction articles in Spider encourage students to explore on their own, drawn along by bright illustrations and detailed drawings by famous children's artists. Each issue also offers fun ways for young readers to practice critical thinking skills with riddles, puzzles, and other games. This magazine has a cover much like a softcover book, providing durability that allows each issue to be enjoyed for years to come."
Ranger Rick: "This award-winning magazine is designed to bring the wonders of nature to children ages 7-12. Ranger Rick Magazine provides children with activities and information to help them learn about wildlife and the environment. Each colorful issue of Ranger Rick Magazine includes games, stories about children and animals, jokes, science features, puzzles and projects. There are also special issues that focus on animals that live in specific regions of the world. Your child will love it!"
Highlights: "Highlights magazine is a top kids' magazine that is made to both entertain and educate. It is the world's best loved children's magazine, with features like Hidden Pictures®, stories, puzzles, jokes, crafts, riddles and other popular activities."
Sports Illustrated Kid: "For boys and girls ages 8-14, Sports Illustrated Kids Magazine is the magazine that gives young readers the scoop on all their favorite athletes. With an attractive page design that will grab kids' attention, SI Kids not only tells readers what they want to know about sports but also promotes moral values while improving reading and socialization skills."

I wrote a whole Facebook thread about Shine Bright. It's a Christian Faith publication, but it's probably my favorite right now. The message is good you guys. The stories are just morally in check, not faith-driven. Looking for a great moral compass? Get this magazine.
Best magazines for tweens
Shine Brightly: "SHINE brightly magazine is packed with exciting stories, articles, interviews, quizzes, crafts, and recipes to inspire girls to be activists and live out their Christian faith! For girls ages 9 to 14."
Cricket: "Cricket Magazine feeds the minds and imaginations of readers ages 9 to 14. Perhaps no other single publication has inspired generations of readers as Cricket has. Acclaimed for its high-quality fiction, nonfiction, poetry, and brilliant illustrations, Cricket delivers intelligent, imaginative content that encourages readers to develop their own, unique creativity. Frequent contests encourage young writers to try their hand at various genres. This magazine has a cover much like a softcover book, providing durability that allows each issue to be enjoyed for years to come."
Boys' Life: "Boys' Life magazine turns to be a kid into an extraordinary adventure. Brought to you by the Boy Scouts of America, this monthly kids' magazine celebrates everything young people discover through scouting. From Cub Scouts to Eagle Scouts, Boys' Life magazine is ideal for active kids who enjoy the outdoors and want to learn valuable skills that will serve them well as they grow. This publication has been around for more than a century. From the beginning, Boys' Life has focused on the things boys love. Your children will find stories about camping and hiking as well as video games and technology. They'll learn how to stay physically fit while also expanding and engaging their minds through learning."
The Week Junior: "Every week our editors bring the world to life, helping children improve their reading, recognize honest news reporting, and develop critical thinking skills."
Young Rider: "Young Rider Magazine is packed with features, facts, photos, and fun stuff about horses and ponies. Kids enjoy learning about horse health, grooming tips, interesting breeds and famous horses, show-ring secrets, and how to improve their riding skills. Plus, Young Rider Magazine includes celebrity rider interviews and four or more colorful posters to collect in each issue. For kids ages 8 through 15."

I chickened out and put Teen Vogue at the bottom of the list like I'm trying to get away with something. Maybe I am. Where was Teen Vogue when I was a teen?! Boy, life would have been a lot easier. Now, I'm not saying that this magazine should replace tough conversations. I'm saying that had I had these types of conversations with my mom, or girlfriends, that I could have saved myself a lot of heartbreak and embarrassment. I don't think the online description really does the new shift justice. This is for all the feminists out there trying to figure things out.
Best magazines for teens
MUSE: "Muse Magazine seeks to stimulate, delight, and challenge every curious child between the ages of 9 and 14. Muse is the magazine for readers interested in everything: past, present, and future; history, science, and the arts. Not just a collection of facts, Muse is a guidebook for exploration with intelligent writing and amazing photographs. Each issue is enlivened by the New Muses, characters who offer their own unique brand of humor and pointed commentary."
Girls' Life: "Every issue of GL is packed with real information and advice – steps to academic success, strategies for dealing with stress, ways to handle peer pressure, self-esteem boosters – in addition to fresh fashion advice, smart beauty secrets (from skincare to makeup to hair), fun quizzes, exclusives with celebs, cringe-worthy embarrassing moments and more. GL has won multiple Parents' Choice Gold Awards and multiple The Parent's Guide to Children's Media Awards."
Upfront, NYT: "The New York Times Upfront magazine inspires and empowers students to engage with the world they live in and think critically about the news and information they consume."
Skipping Stones: "Skipping Stones Magazine is an award-winning multicultural literary magazine for ages 8 to 17. Skipping Stones Magazine is 36 pages with no advertisements. Each issue contains many student writings and works of art. Ecological and with a global view, Skipping Stones Magazine is an exceptional magazine for the literary mind."
Teen Vogue: "Teen Vogue is the leading millennial-focused fashion magazine, providing style-obsessed girls everywhere with the fashion, beauty, entertainment, and celebrity style news that matters to them most. Teen Vogue offers teens and 20-somethings unparalleled access to fashion designers, Hollywood's next generation of actors and actresses, emerging musicians, and style visionaries, as well as empowers these future tastemakers with features on the real-life issues that affect their world."
I'm sure a lot of these are available online. But if you can find a Girl Scout selling magazines, please purchase from her. And remember, as a kid? It's the greatest feeling getting mail. All the fun is taken away when you become an adult.