Welcome Tooth Fairy: we lost our first tooth
Well, it finally happened. Our oldest daughter finally lost her first tooth. It's been hanging on for some time now. It seems the Tooth Fairy will finally be making a visit to our home. I associate losing teeth with my sweet baby girl growing up. And she's growing up way too fast for my liking. […]
Well, it finally happened. Our oldest daughter finally lost her first tooth. It's been hanging on for some time now. It seems the Tooth Fairy will finally be making a visit to our home.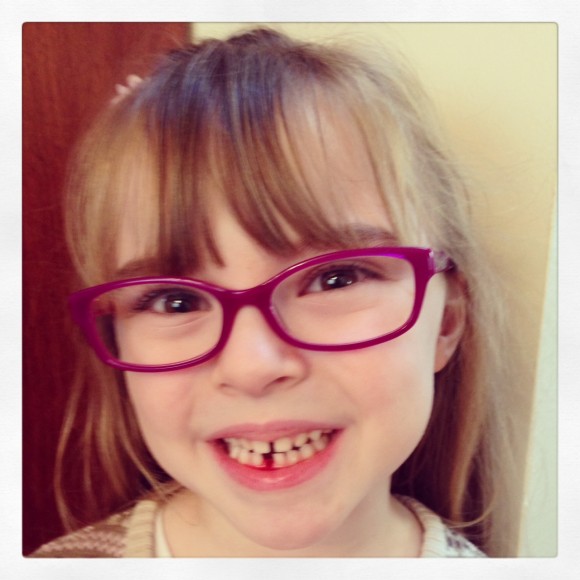 I associate losing teeth with my sweet baby girl growing up. And she's growing up way too fast for my liking. She's one of the last ones in her class to lose at least one tooth. She is over the moon excited to share this milestone at school tomorrow.
I will be rocking back and forth in the corner.