Black eyed pea salsa
My mother is very superstitious. I don't consider myself to be. However, I intentionally don't walk under ladders, and I might worry a bit if I broke a mirror. Here we are, the New Year is upon us. Every year, my mother opens a can of black eyed peas and insists we all take at […]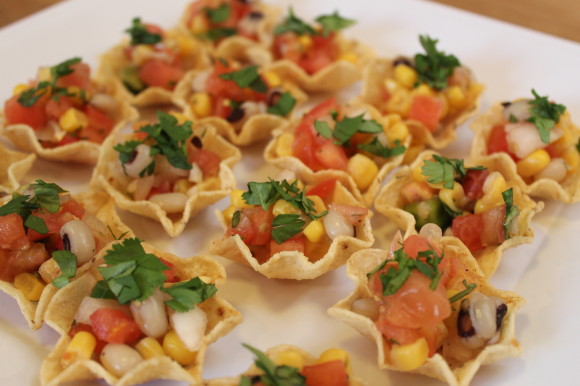 My mother is very superstitious. I don't consider myself to be. However, I intentionally don't walk under ladders, and I might worry a bit if I broke a mirror.
Here we are, the New Year is upon us. Every year, my mother opens a can of black eyed peas and insists we all take at least one bite. Because if we don't, the sky will collapse on us. Or the earth might fall out of orbit. Something huge will happen.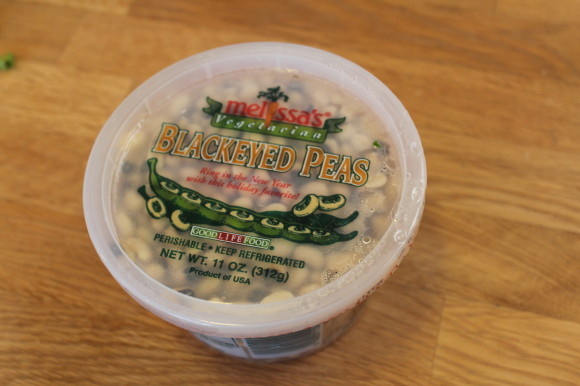 This year, I decided to give black eyed peas a chance. Instead of eating a bite from a can, I'm making something we're all willing to try. Traditionally, we watch the Rose Bowl on New Years Day. This year, we'll be putting a spin on a classic game-day favorite snack. Bring on the black eyed pea salsa!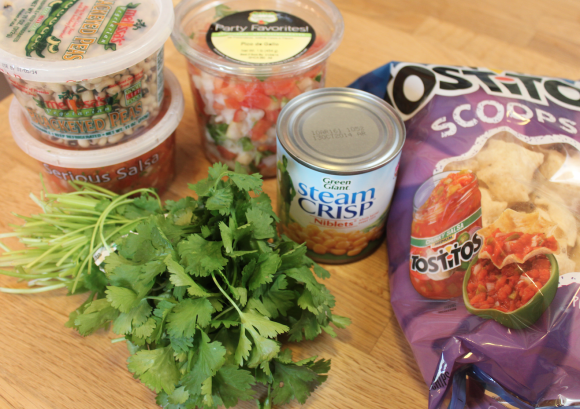 I made this the easy way, with mostly pre-made store-bought ingredients. Here's what you'll need:
2 cups Pico de Gallo (basic tomatoes, onions, jalepeños, cilantro mixture)
2 cup mild salsa
1 cup sweet yellow corn
1 cup black eyed peas
1 bunch of cilantro
1 bag of "scoop" tortilla chips
salt and pepper to taste
Cook your black eyed peas as directed. I like mine soft, so I cook about 2 minutes longer than directed. While your peas are cooking, mix your pico de gallo, salsa, corn, salt and pepper. Chop your cilantro.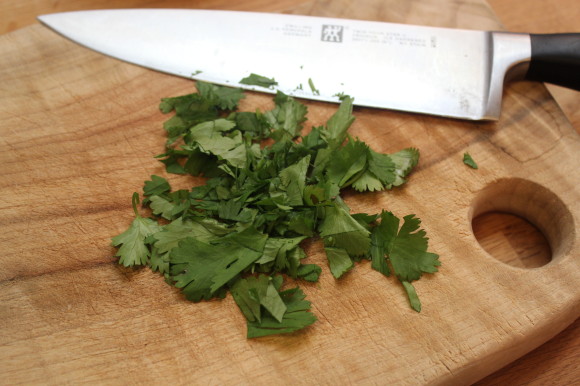 Once the peas are done cooking, let them cool. Once cool, add them to your salsa mixture.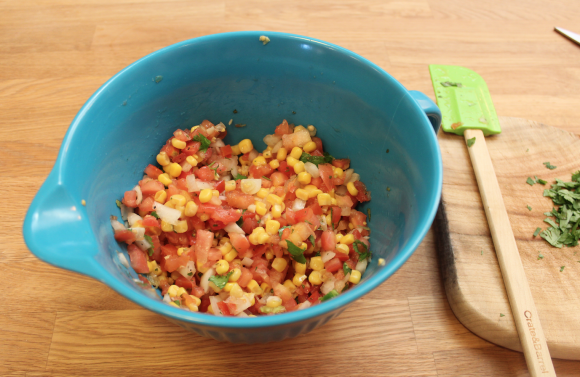 Arrange your scoop chips on a serving platter, fill each chip with your salsa, garnish with cilantro.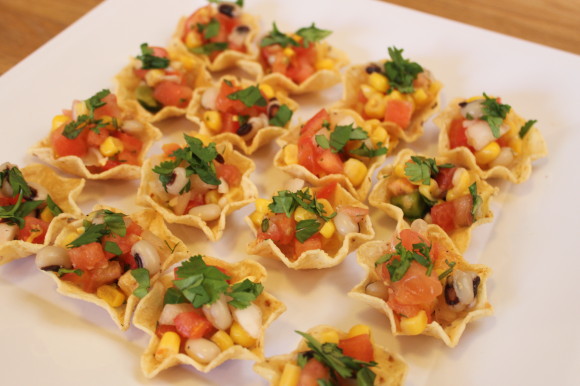 Now you have a super easy, game-day appetizer. And the sky won't fall because you ate your black eyed peas to kick off the New Year!