Easy Valentine no-paint canvases
Getting ready for the holidays can be a lot of fun. We do a fair amount of entertaining, so I like to keep my decorations updated and fresh. With our impeding move, I need to keep things simple. Working with canvas is always my go-to DIY craft staple. The great thing about canvas, you can use them painted, […]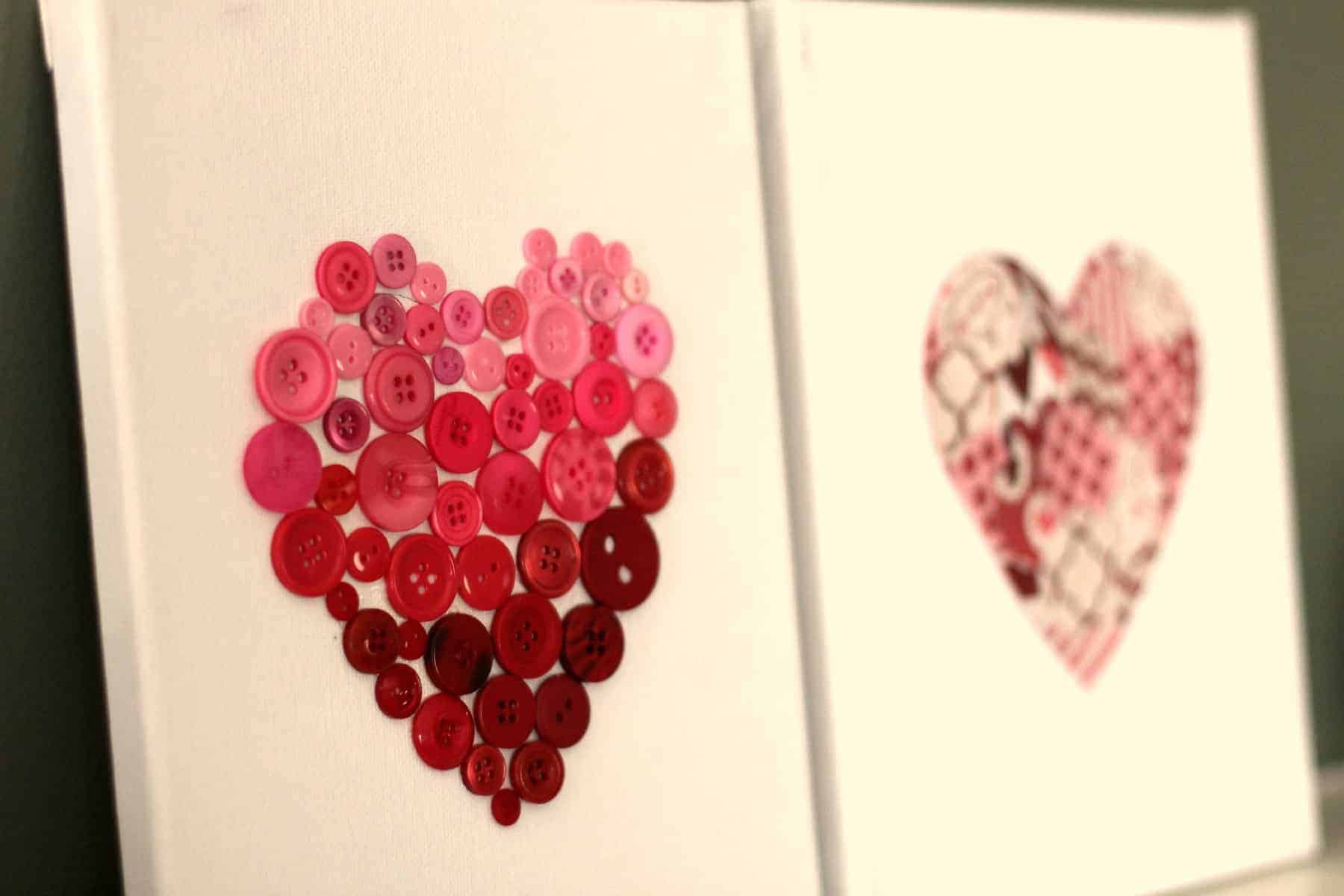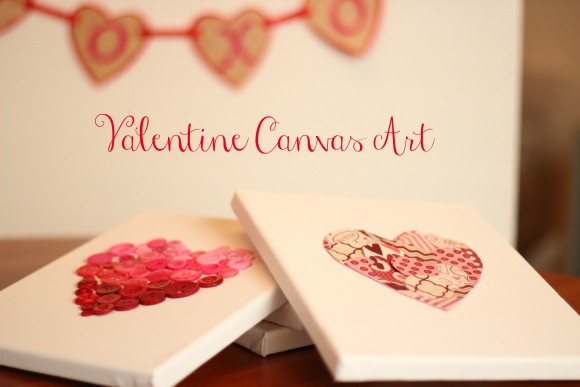 Getting ready for the holidays can be a lot of fun. We do a fair amount of entertaining, so I like to keep my decorations updated and fresh. With our impeding move, I need to keep things simple. Working with canvas is always my go-to DIY craft staple. The great thing about canvas, you can use them painted, or not painted. With no-paint canvas art, you can create just about anything.
I buy a 10 pack of 5×7 canvases so I always have them on hand for fast and easy projects. I also keep colored paper, buttons, and glue on hand. With just these few items, you can have new canvas art in minutes.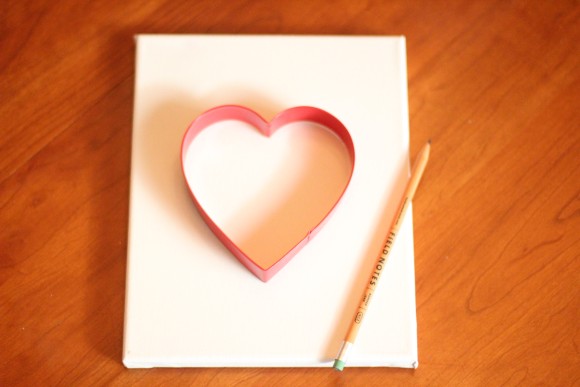 Take a cookie cutter and outline a heart shape on your canvas. Fill in the shape with a coat of rubber cement. Start at the bottom, and work your way up, filling in the shape with buttons. I add a little more glue as I go, just to make sure they are secure. I started with red on the bottom and faded up into pink.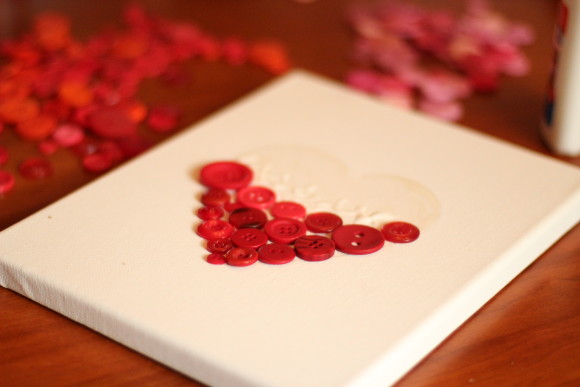 Another idea is to cut out small circles using Valentine themed paper. If you don't have themed paper, just use several solid colors. I use a 1/2 circle hole punch, it's much easier than trying to use scissors. Cut out several different colors or patterns.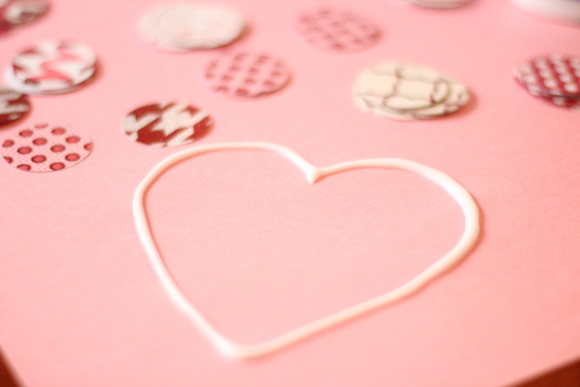 Draw a heart shape on a plain piece of paper, then outline it with glue. Place your circles around the glue, overlapping each circle. Keep doing this until the heart is completely filled in.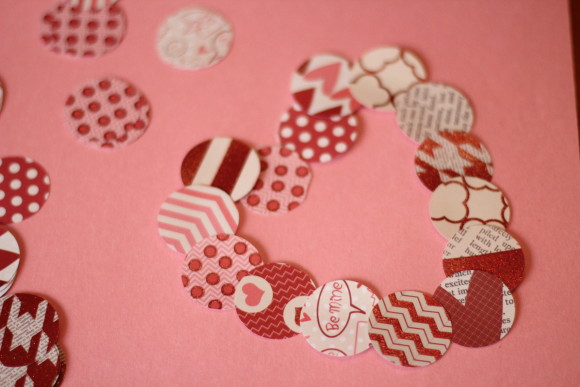 Once the glue dries, cut out your heart shape and glue it onto the canvas.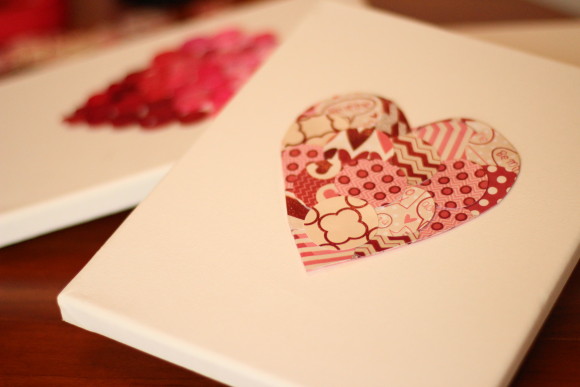 Make sure your glue is dry thoroughly before you hang your canvas art.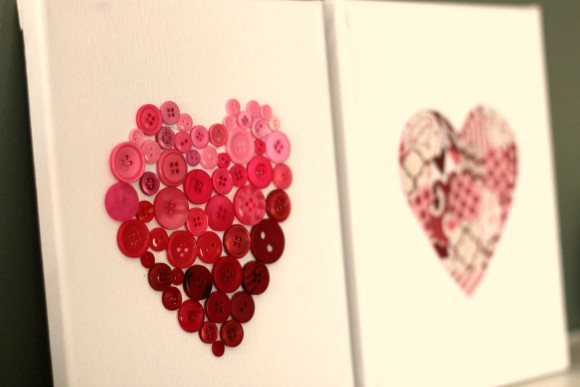 This craft idea can be used for any holiday. Be creative. No-paint canvas art has unlimited possibilities.
What have you used canvases for?