Valentine hot chocolate heart cake recipe
Every week, I park in front of a Smart & Final when I drop my daughter off for her gymnastics class. It wasn't until recently that I realized it's open to the public. It's a one-stop shop where you can get just about everything. I wanted to create a fun cake for Valentine's Day. Something that was […]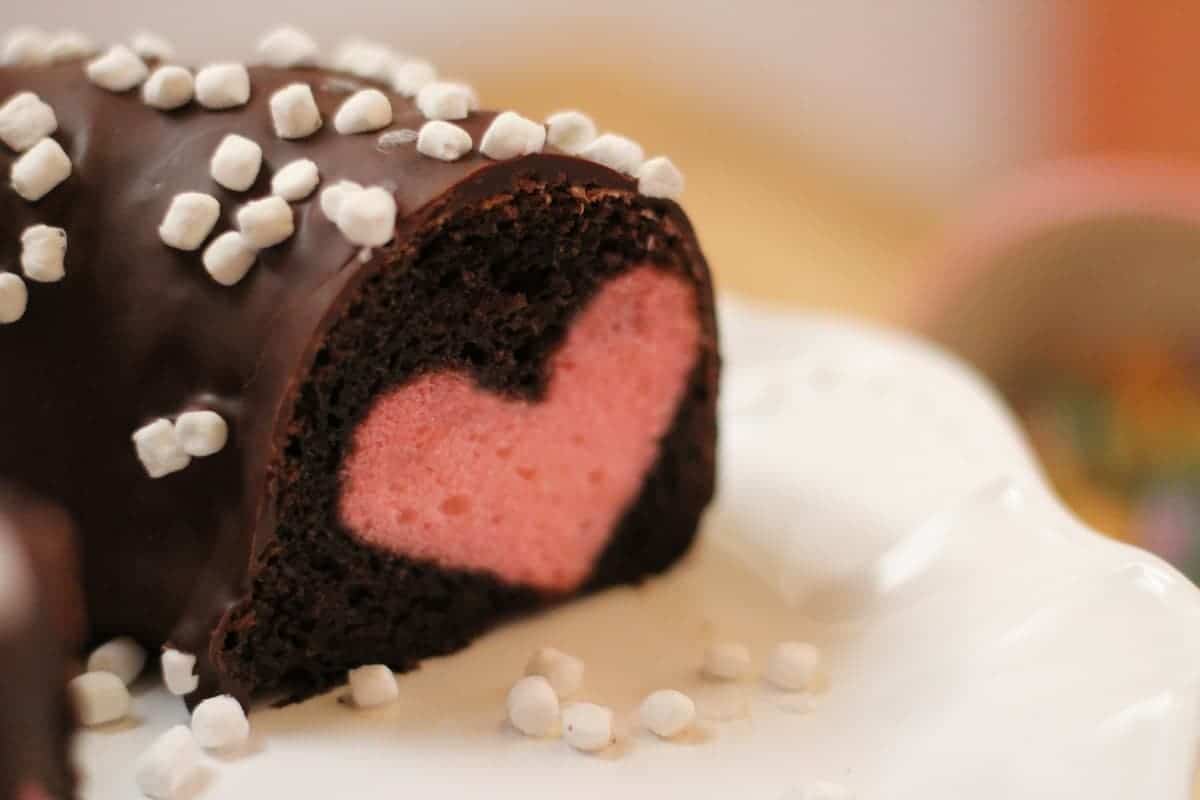 Every week, I park in front of a Smart & Final when I drop my daughter off for her gymnastics class. It wasn't until recently that I realized it's open to the public. It's a one-stop shop where you can get just about everything.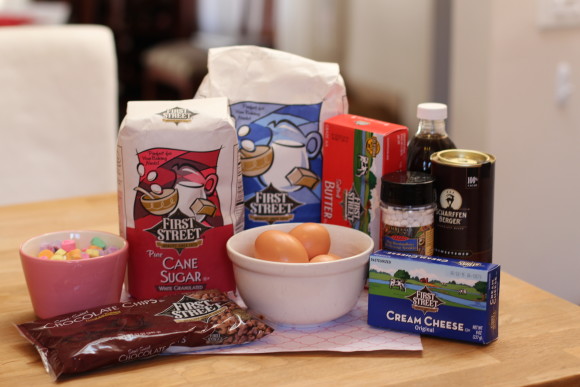 I wanted to create a fun cake for Valentine's Day. Something that was playful, but easy to make. After dropping my daughter off, I ran over to Smart & Final. It had everything I needed to make the perfect cake for Valentine's Day. Smart & Final has its own label, First Street, that allowed me to get all the things on my list.
I decided a bundt cake with a nested heart on the inside was going to be our Valentine treat. Creating a cake within a cake can be a challenge, but I found a way to make it easy.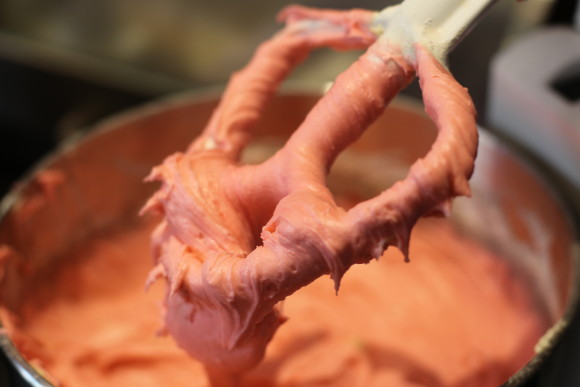 To get started, make a basic pink pound cake. This will be the surprise cake that is hidden inside your bundt cake.
Ingredients you'll need
½ package of cream cheese
3/4 cup softened butter
1 ½ cups sugar
1 ½ cups flour
3 eggs
½ teaspoon vanilla
pink food coloring
Preheat your oven to 325 degrees. Grease and flour a loaf pan. In a bowl, cream together until smooth the half package of cream cheese and ¾ cup softened butter. Slowly add 1 ½ cups of white sugar. Cream until light and fluffy. Add in eggs one at a time, and beat until mixed in completely. Add in 1 ½ cups flower until mixed completely. Add ½ teaspoon vanilla. Once mixed, add in your pink food coloring until you get the desired color.
Pour the mix into the loaf pan. Bake for one hour. Check for doneness by inserting a toothpick into the center of the cake. If it comes out clean, it's done.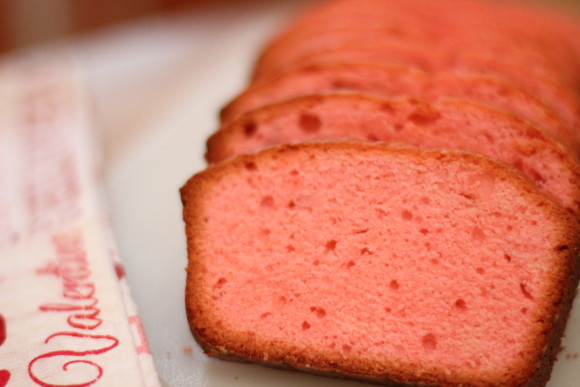 Let the cake cool on a wire rack. While it's cooling you can begin the chocolate cake for your bundt pan. You're going to make the same cake as before, but double the recipe and add ¾ cup of chocolate cocoa. Don't add in the food coloring, unless you want a red velvet cake!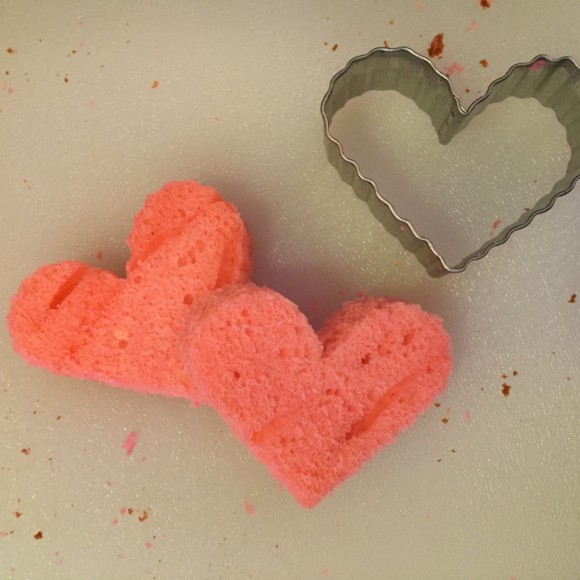 Now that your pink loaf cake has cooled, cut it in half-inch slices. Using your heart cookie cutter, cut out as many hearts as you can. I got two hearts out of most slices.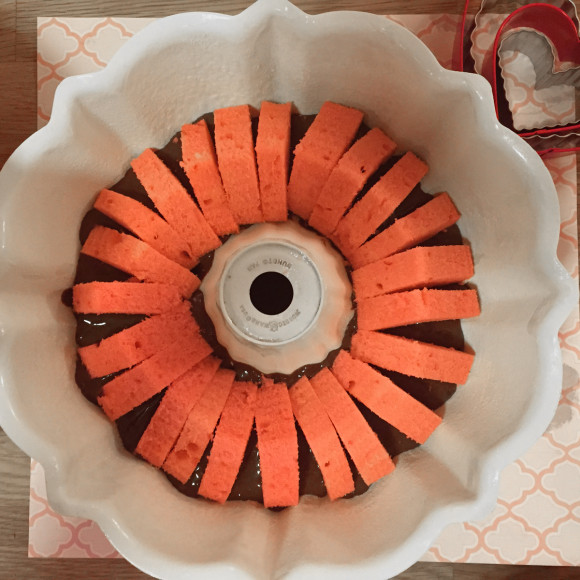 Grease and flour the bundt pan. Put a quarter of the chocolate batter in the bottom of your pan. Place your hearts, top side down, into the pan. Try to get as many hearts around the pan as possible, push them down into the batter, and space them out as evenly as possible.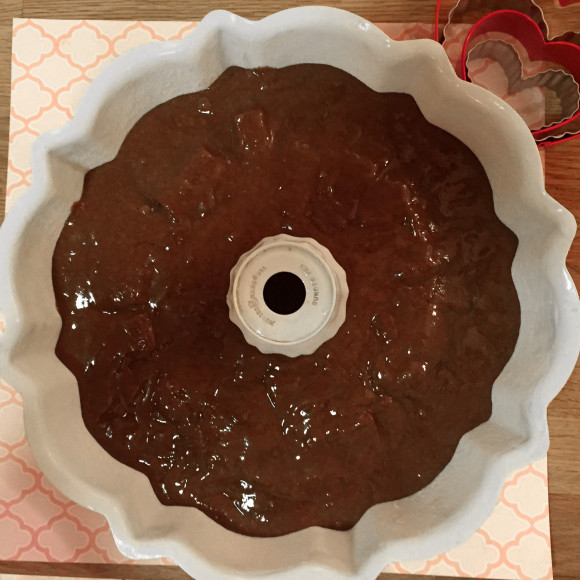 Pour the remaining batter into the pan, covering all the hearts. Bake at 325° for one hour. Check for doneness at the hour mark.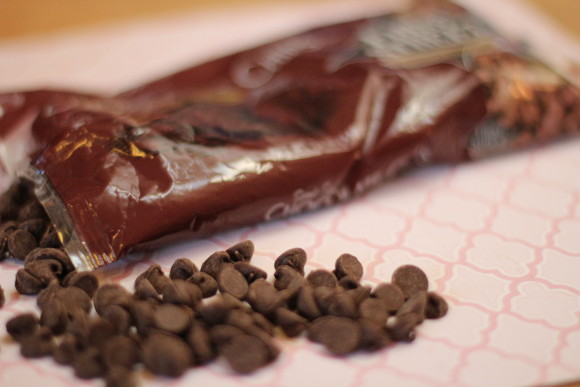 Once your cake is done, let it cool again on a wire rack. It's time to make the topping. Using a double boiler, melt chocolate chips until creamy. If your cake is just warm to the touch, you can pour the chocolate over the top.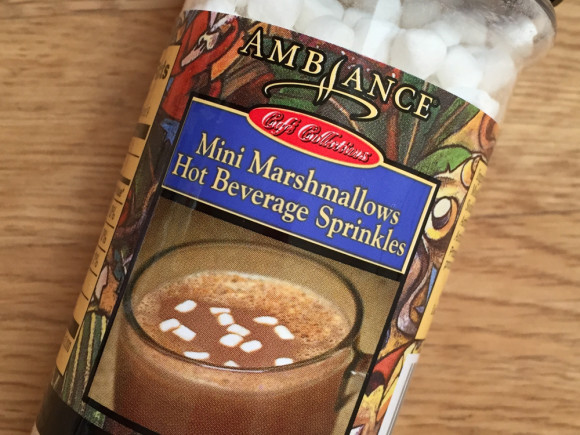 One of the things I found at Smart & Final were these cute mini-marshmallows. These are perfect for hot chocolate, but even better to add to the top of your "hot chocolate" cake.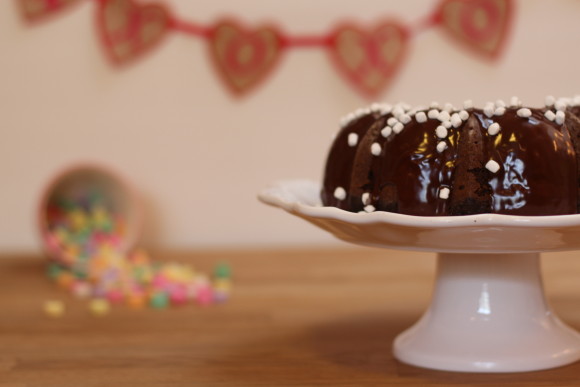 Smart & Final had so many items for Valentine's Day. Not only was I able to get all of my baking supplies, but I also found napkins, plates, and candy to compliment my cake.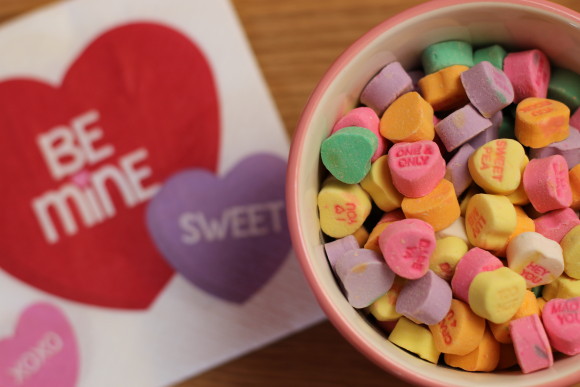 You can imagine the look on my girls faces when I cut the cake. They were so surprised to see a bright pink heart inside. They couldn't wait to dig in.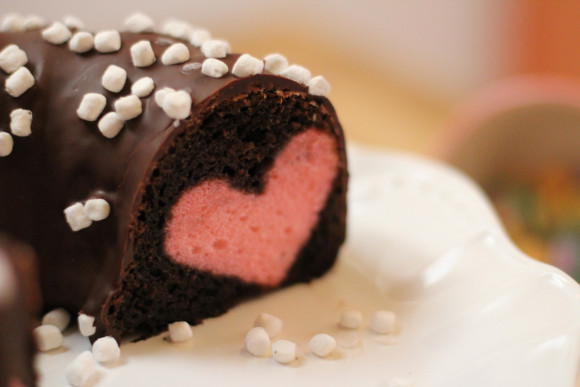 I love to bake and try fun ideas in the kitchen at the last minute. And I'd say that this idea turned out rather well.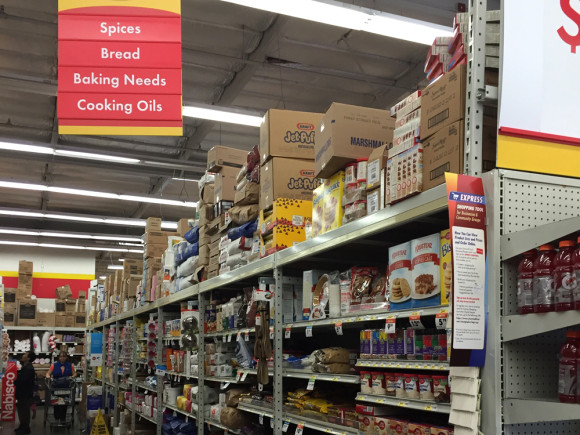 And did you know Smart & Final carried so many items? I sure didn't. For more great ideas, or if you have questions, find the store on Facebook or Twitter.