Advent Grab Bag: A new twist on a cult classic
Last year I realized very quickly that our traditional advent calendar was not going to work with three kids in the house for two weeks. When I saw these Advent Grab Bags from Maggie Mason and the Secret Cake Society, I knew this was going to be a huge hit for everyone in the house. And […]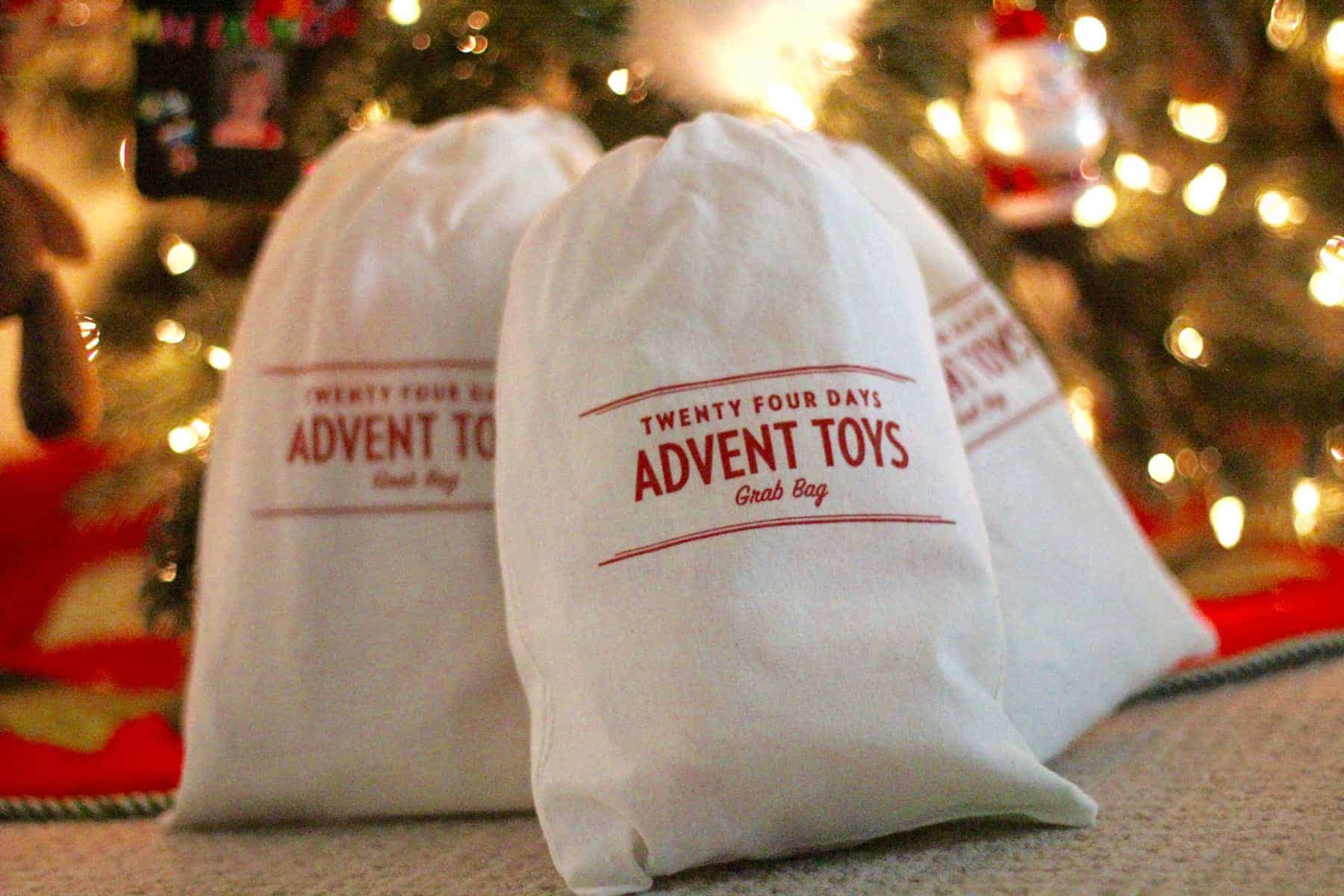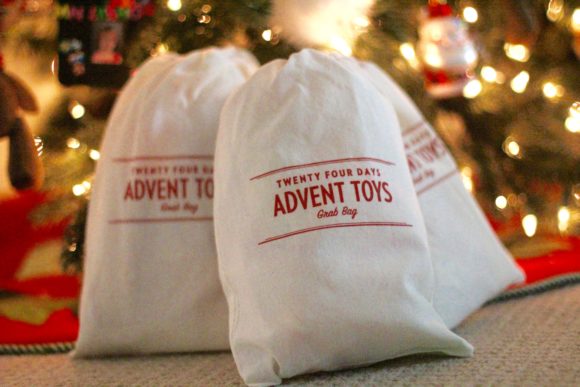 Last year I realized very quickly that our traditional advent calendar was not going to work with three kids in the house for two weeks. When I saw these Advent Grab Bags from Maggie Mason and the Secret Cake Society, I knew this was going to be a huge hit for everyone in the house. And I'm not just talking about the kids. The bag is the perfect twist on a traditional advent calendar.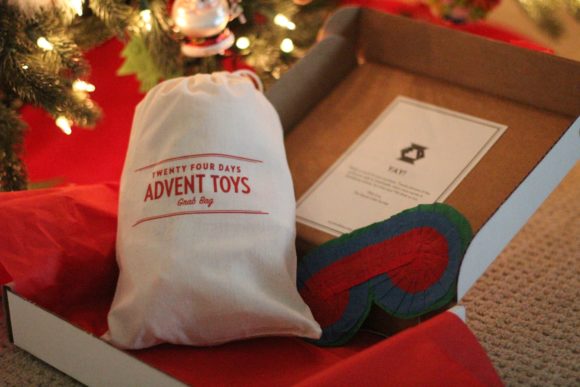 The Advent Grab Bag is a tiny Santa bag filled with all your favorite childhood memories. At least if you're a kid from the 70's. There are twenty-four little toys or games to grab from the bag each night before Christmas. The bag even comes with a blindfold for the kids to be surprised. The recommended age is 4 and up. Each bag is $35 and I can tell you, you'll get your monies worths. Our girls played with these long past Christmas. In fact, the wishing fish is still holding strong.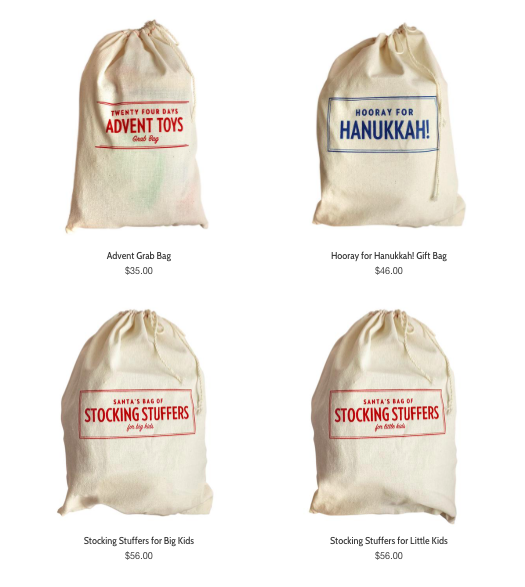 Since we bought the Advent Grab Bags last year, this year we are grabbing the Stocking Stuffer Bags ($56). These are a little higher priced, but more substantial as well. I just ordered one for the big kid, one for the little one in our house. I'm sure the girls are going to love these too. And secretly, I can't wait to get them. Do you use a traditional advent calendar? Does each kid have their own? That was our issue, we just couldn't fit everything into the one I made for the girls.
If you need a cool Advent Toys, Stocking Stuffers, or small treats for Hanukkah, this is your new go-to bag of tricks. You can grab yours from the SecretCakeSociety.com. And when you do, 20% of proceeds go to IntraHealth.