The best digital photo frame we've owned: Aura Frames
The digital photo frame from Aura Frames is easily one of the best things in our home. We easily add photos to it via an app on our phone, and it becomes a centerpiece of conversation for visitors and friends of our kids. Get $50 off your Aura Frames order by using the link in this post.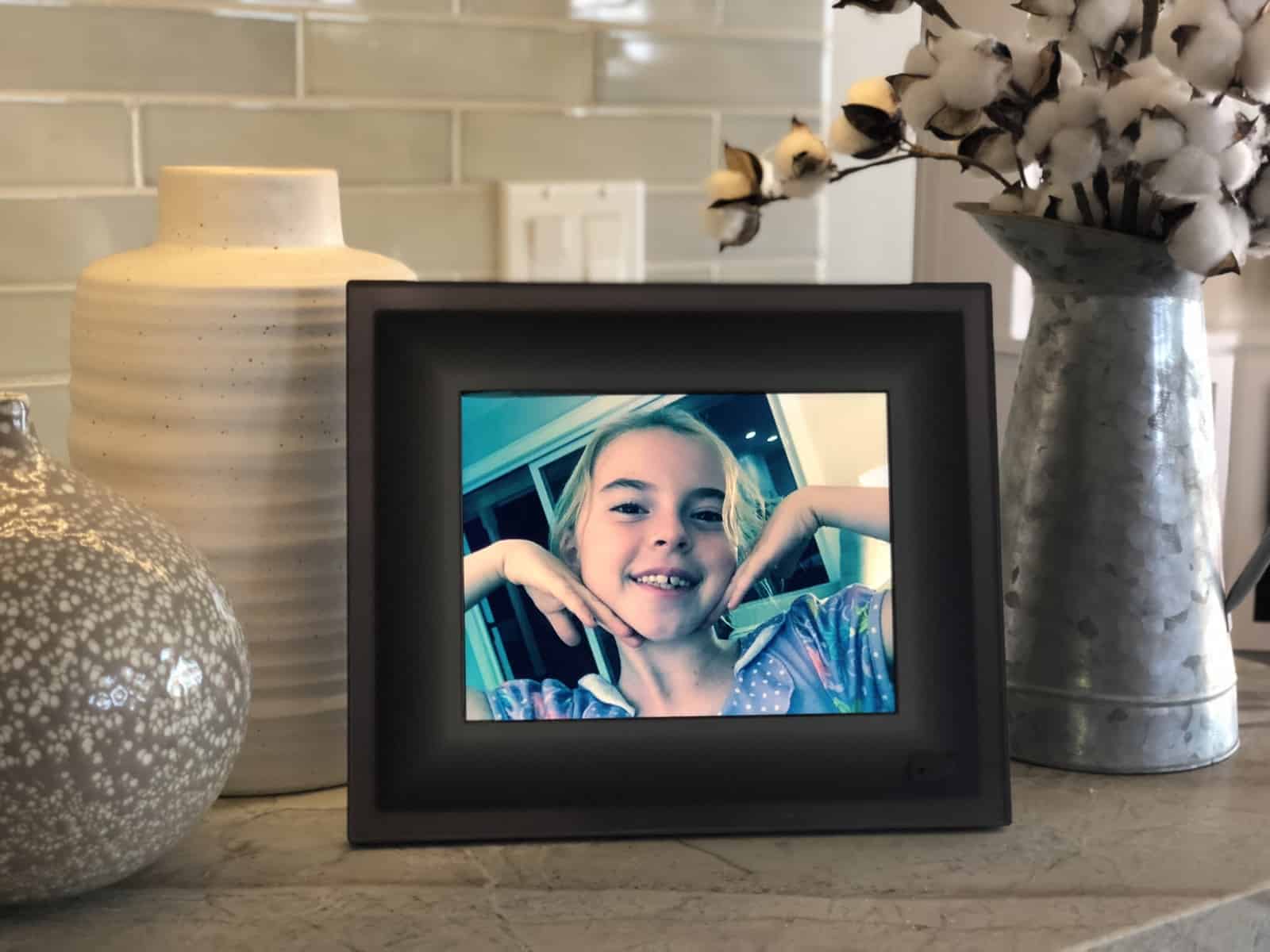 Last year, a friend of ours from Aura Frames sent us a digital photo frame that we could add photos to from our phone. It's probably one of the coolest things in our house. We can update it so easily with current photos directly via an app on our phones. Where are all your recent photos stored? On your phone, right? That's the beauty of the Aura Frame. You update it simply by using any number of photos from your phone's camera roll, or any of its albums.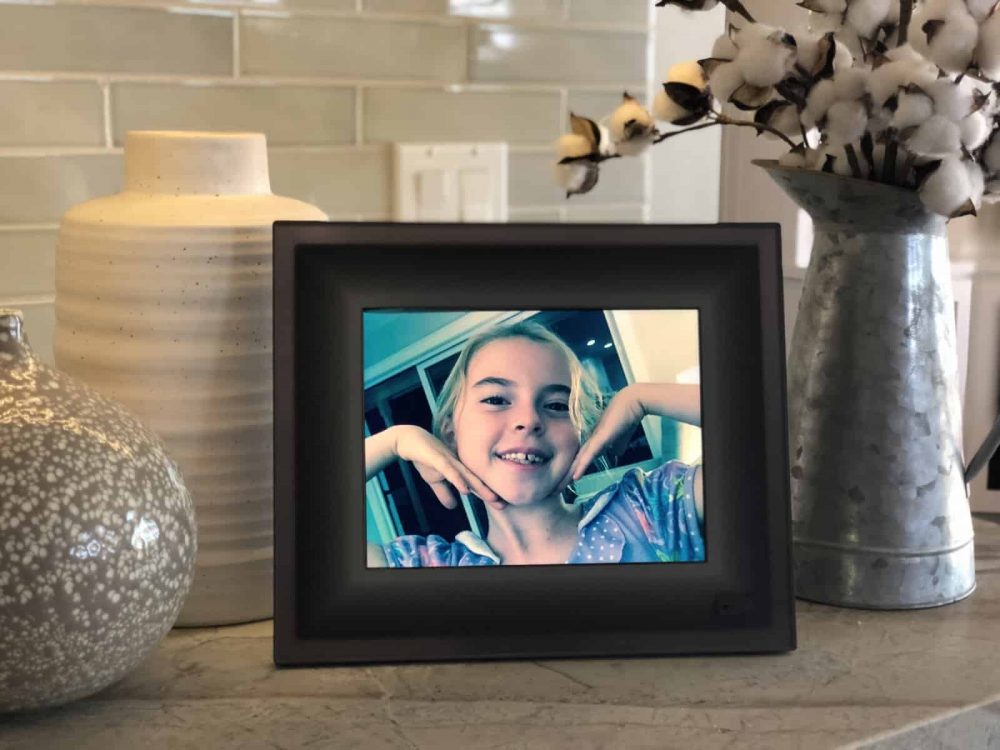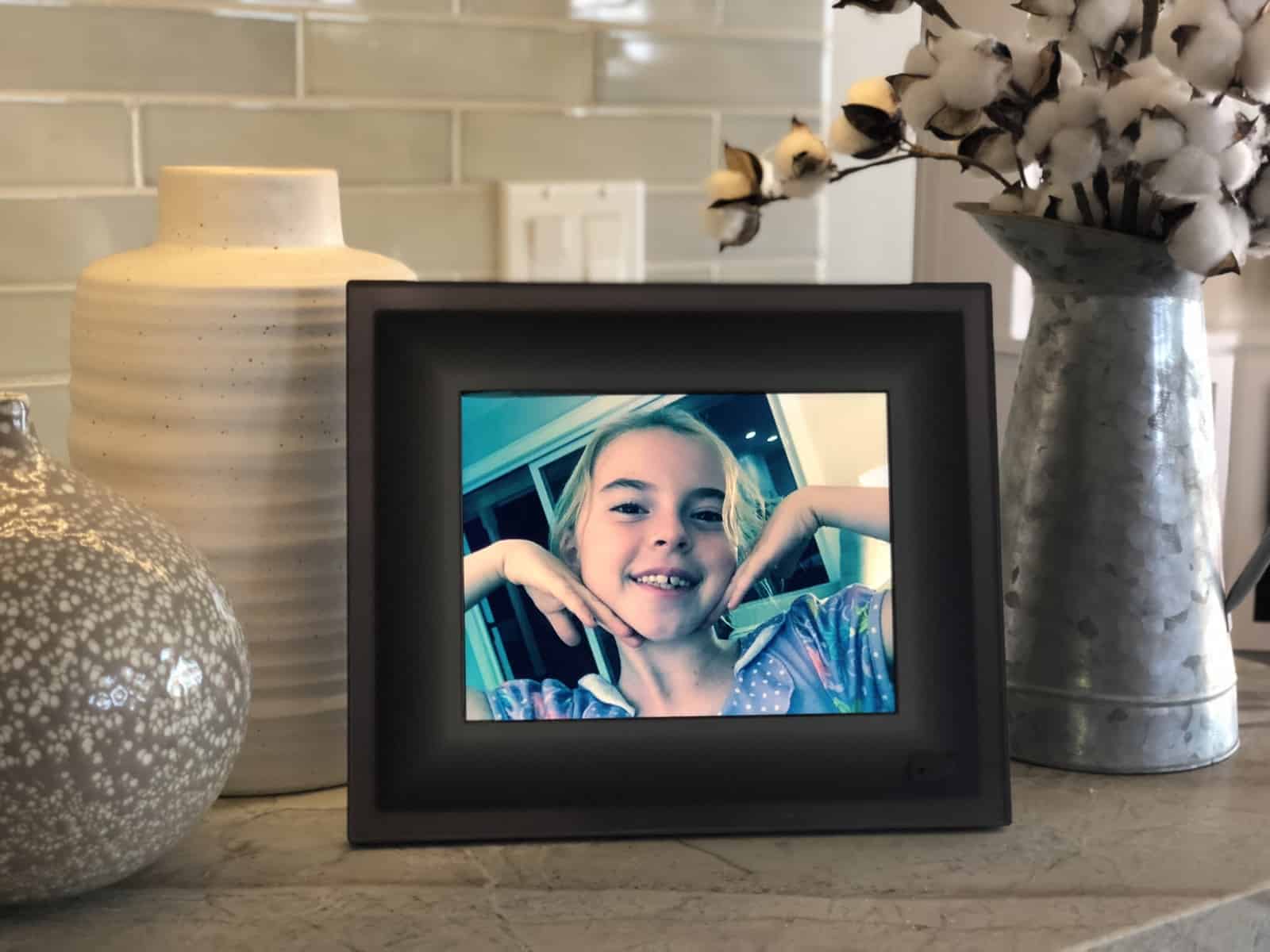 We have the charcoal-colored frame in our kitchen. People are mesmerized by it, because it's bright, our photos look awesome on it, and the photos are often recognizable as very recent. Our kids love it too. They can wave their hands in front of it (in a cool Minority Report kind of way) to move forward or back through each photo when they want to show their friends more pictures.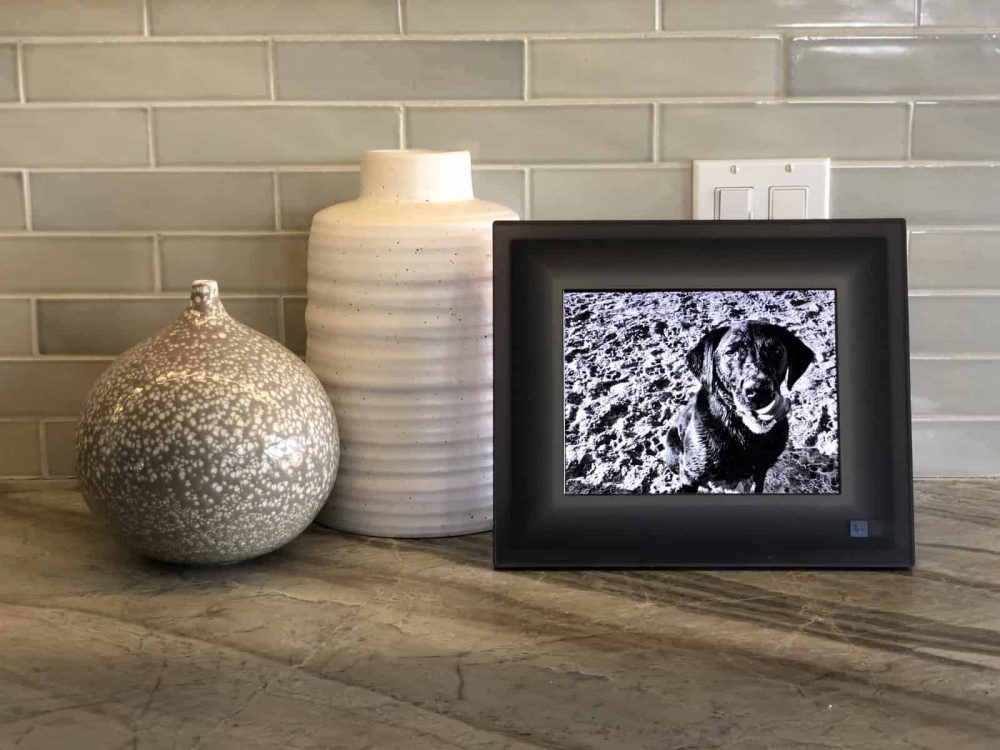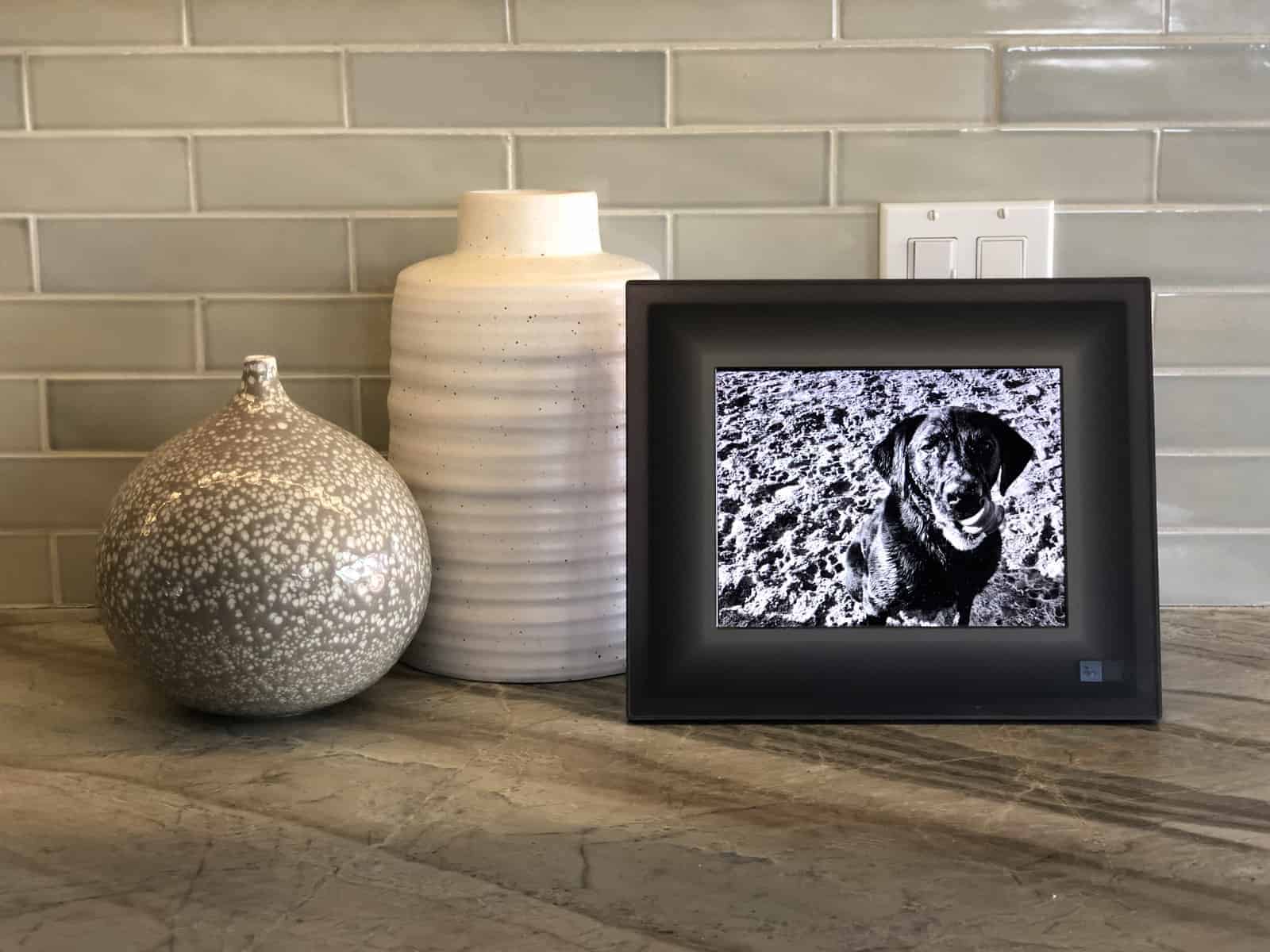 These frames are magical, and are far superior to any digital frames we've owned in the past. The photos auto advance on a timing preference you set. And the frame comes in four different colors. We keep a mixture of current, recent, and older nostalgic photos on it that display randomly throughout the day. And at night, it automatically goes to sleep when the lights are out.
This past week I went to a conference where a rep from Aura Frames was demoing their product. Since I already knew how awesome ours was, I sat through a short presentation and knowingly nodded in agreement at each point the rep was making. Our whole family (and many visitors to our home) can vouch that this frame is truly the digital photo frame to buy. I couldn't believe I've hadn't yet taken the time to write about ours here.
Because we love our frame so much, we think you should get one too. Get $50 OFF your order for an Aura digital photo frame just by using this referral link. Aura also offers free shipping, and a 45-day "happiness guarantee" to make sure you love it. I know you will because we love ours.