Get ready for summer camp with Name Bubbles
Are you visiting the lost and found looking for missing water bottles or jackets? Stock up on Name Bubbles labels and look no further.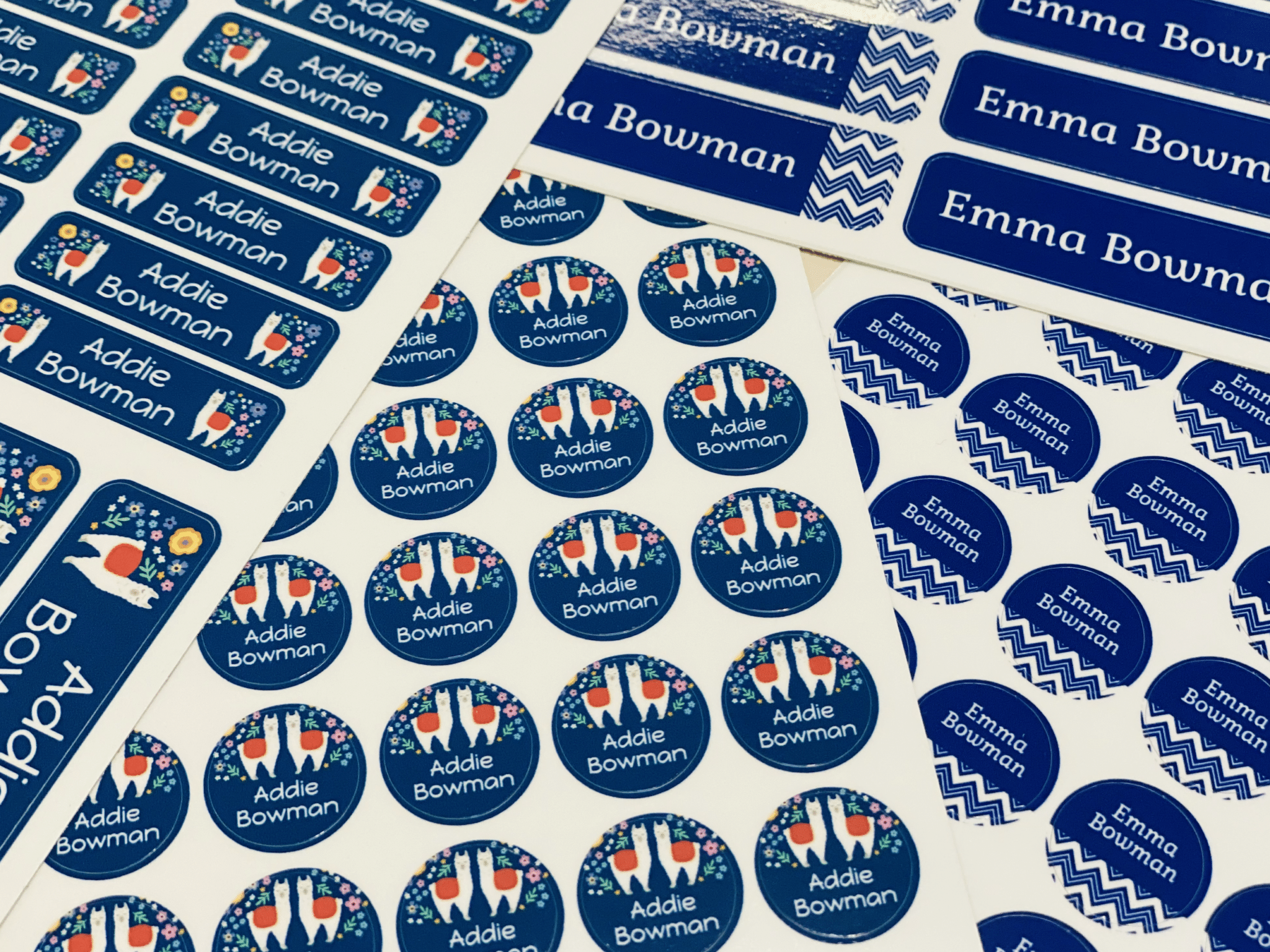 Disclosure: This post contains affiliate links, from which we will make a small commission if you click thru and complete a purchase.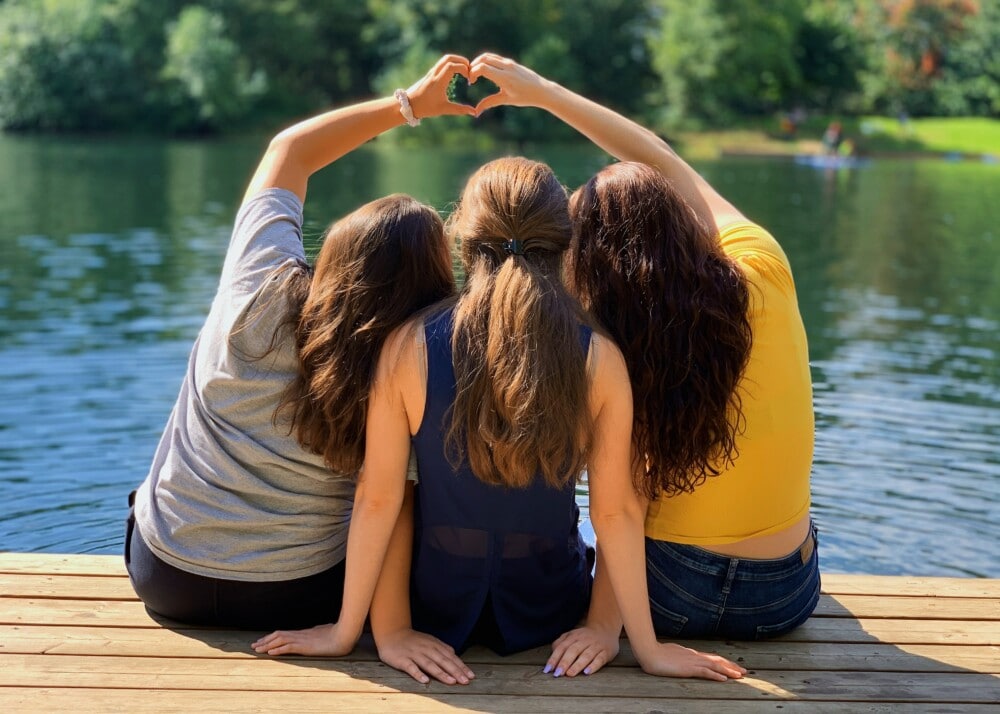 Our girls have been going to summer camps for years. Last year would have been the first year our youngest would have gone away to a sleepaway camp. Sadly, we still don't have those options this year. And it doesn't look like summer camp in Italy is a possibility. But we do have several other options for us.
Our youngest will be going to a Girl Scout day camp for a week. And our oldest daughter will be… a counselor in training at the same Girl Scout camp. Gasp! I honestly can't believe we'll have a teenager in our house come this summer. Regardless, both girls are notorious for leaving items everywhere they go. I'm constantly visiting the lost and found for missing water bottles, hoodies, and backpacks. Thankfully, we'll be off to camp with Name Bubble labels on all of our items. With Name Bubbles, all our lost camp items will be labeled and easily found!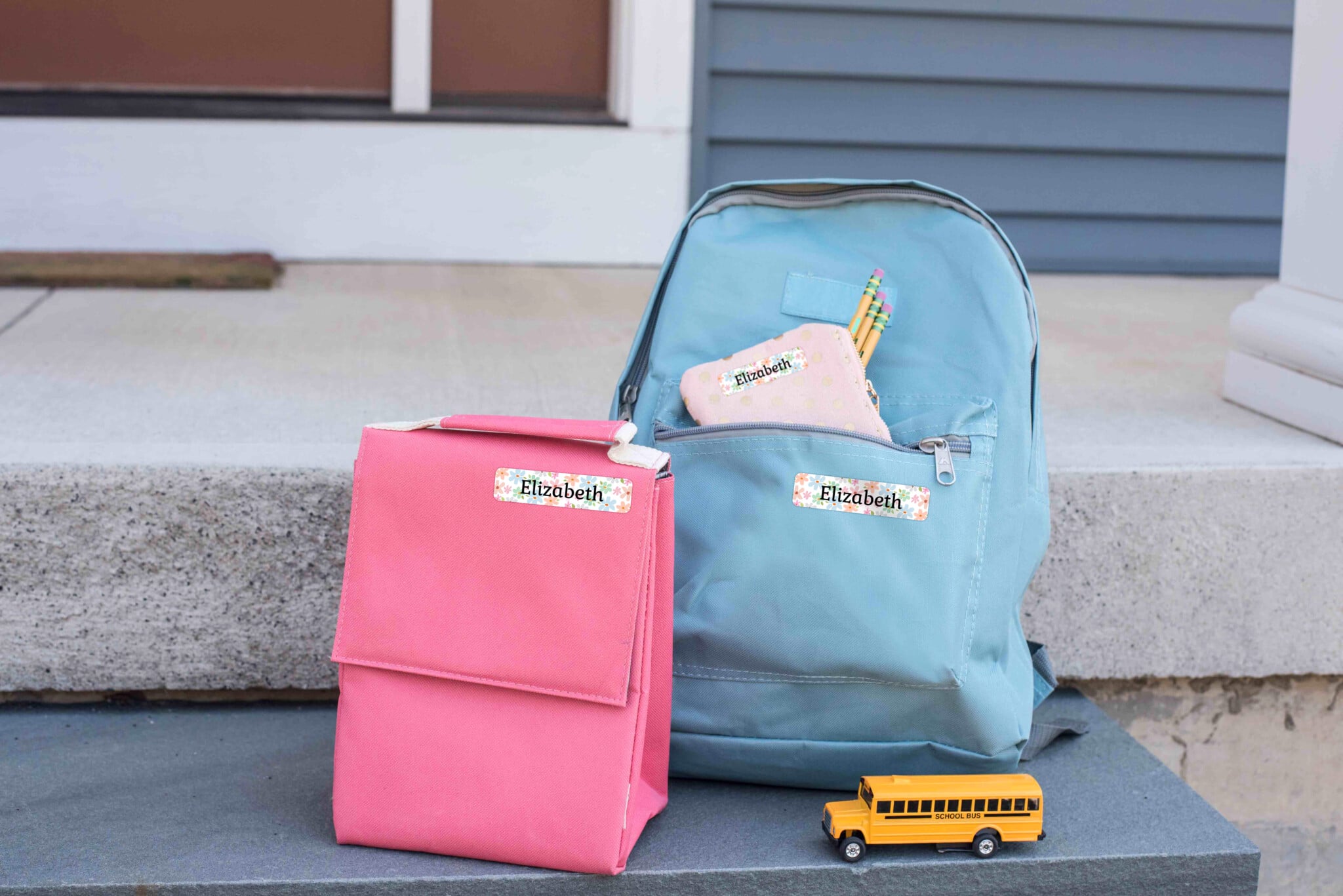 Name Bubbles are name labels for those items you really don't want to lose. They come in many different forms and can be customized with anything from full contact information to just your child's name. I personally love the "Camp" label pack. Like their other labels, these are waterproof, sunscreen proof, and can even handle bug spray. The camp pack is extra durable and will even withstand the washing machine. But best of all, these labels help your items come back home.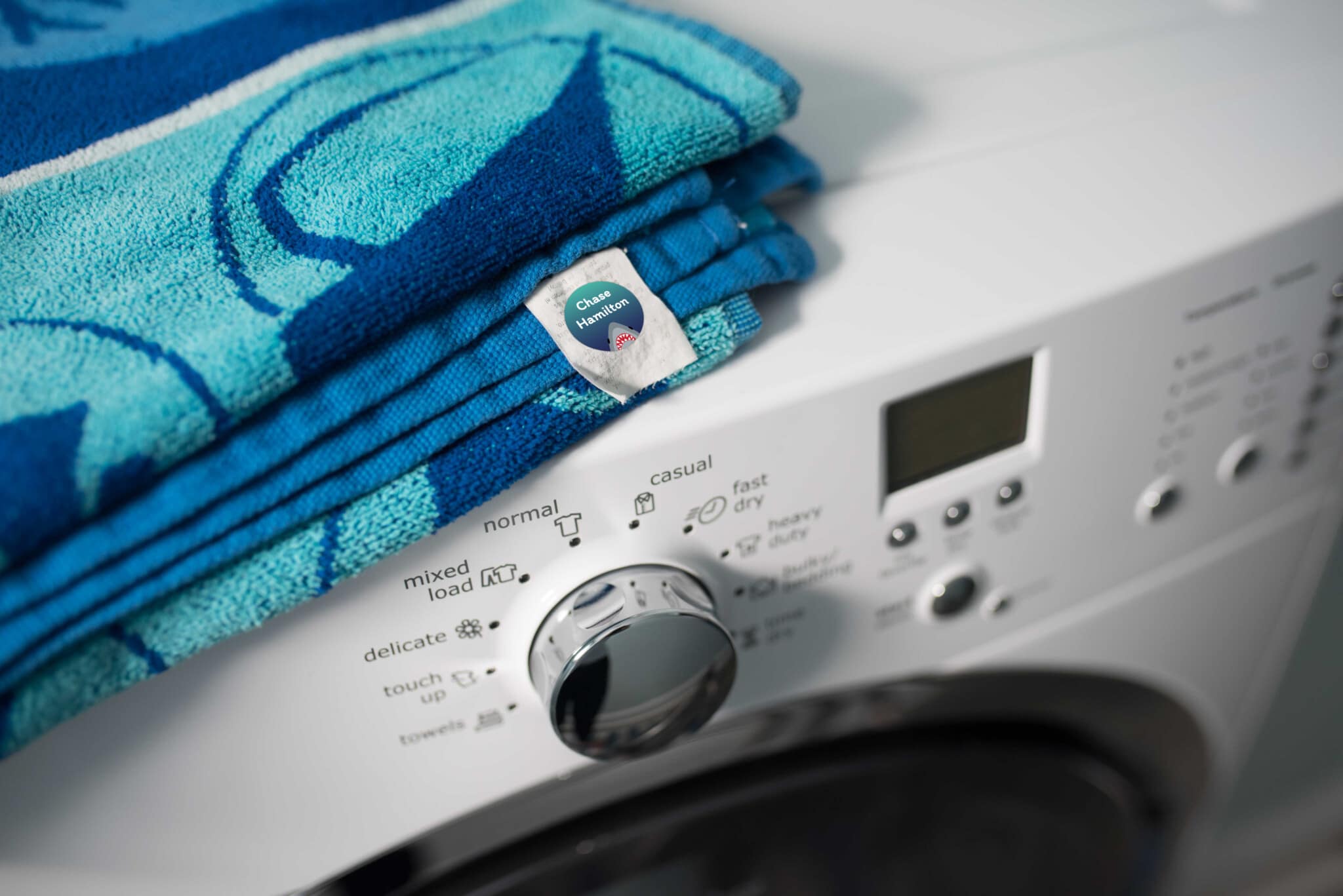 Durable labels for clothing
We also like the clothing labels. Laundry has become a huge challenge around here. Especially for dance clothes. With two girls on a dance team, lots of items pretty much look the same these days. It's just hard to tell whose black leggings are whose. Plus, we often have the girls doing their own laundry now. Using the Name Bubble clothing labels and personalize them will help get the clothes back to where they need to go. No more arguments when they can see their name labels.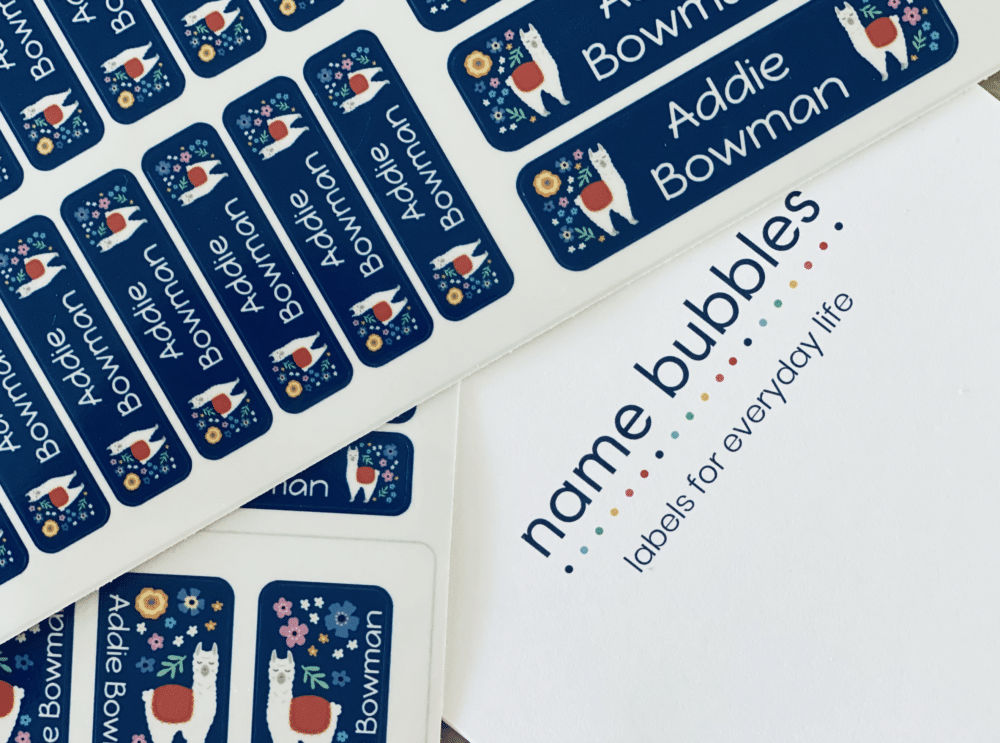 These labels are press and stick or an iron-on option. Either way, you can toss your laundry in the washer and dryer without worrying about re-applying the label.
Multi-purpose labels
I have no idea what the next school year is going to look like. But I know we're going to be more vigilant on what is coming and going into the house. We have such a busy schedule with Girl Scouts, dance competitions, and returning to in-person schooling. It's so easy to have things getting lost, but we also want to make sure we are keeping better track of our things so fewer hands are toughing them. Even I'm guilty about leaving my water bottle places I shouldn't.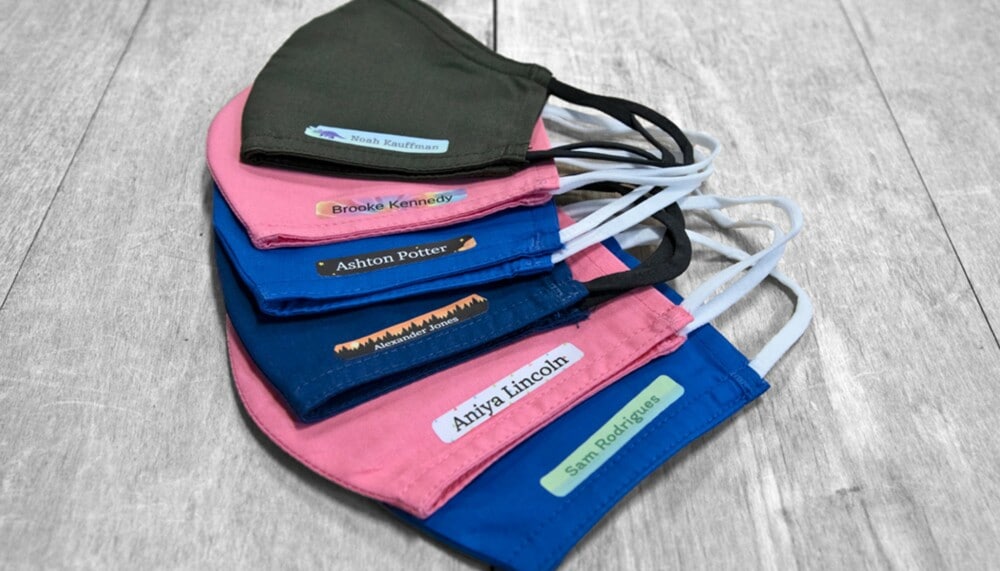 As kids head off to summer camps, get ready for back to school, or they just need to label a few belongings, make sure you are set and ready to go. We're all out of practice these days and need helpful reminders as we head back into the real world.
Name Bubbles are just one extra step in helping us get ready. Our kids are going to be so eager to meet up with their camp friends again, the last thing they should worry about is identifying any of the items they will inevitably misplace numerous times.