Virtual summer camps for Girl Scouts
Looking for a virtual summer camp for your daughter? Girl Scouts across the country can participate in these virtual summer camps.
I think we are all feeling really sad that our summer camps are not happening in a traditional way. There's been a lot of tears around here. Even our girls are sad. In all seriousness, we understand the need for social distancing and what that encompasses. So in an effort to make lemonade out of lemons, we're looking at virtual summer camps for Girl Scouts.
For the most part, I think all Girl Scout councils have a virtual summer camp option. And a lot of them have opened them up to girls outside of their area too.  Nothing can replace our in-person summer camps, overnights, and campfires. However, here's a list of virtual summer camps across the country for our girls that still want to have some type of summer camp experience.
The camp vibe might be different, but this will certainly be a summer they won't forget.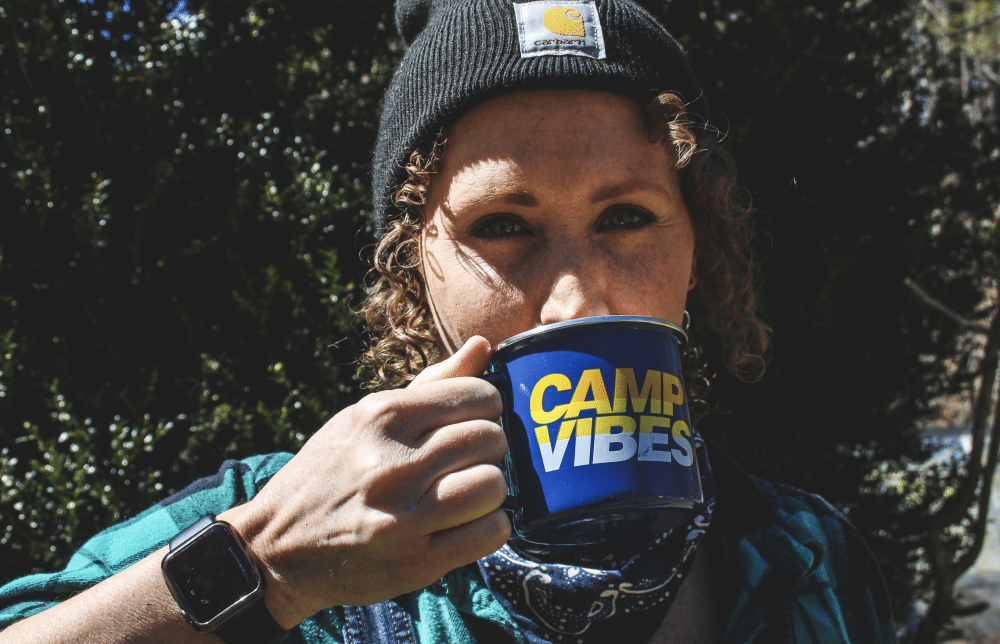 50 Virtual Summer Camps Across America
Discover camp experiences for every girl, whether it involves horses, wildlife, make-believe, STEM, environmental stewardship, or culinary arts. The options include a blend of live interactions with camp counselors and plenty of activities to complete away from the screen, independently, or with a caregiver.  
We have created a summer experience that will incorporate as many of the special camp experiences that we can into a mostly virtual program plan. This virtual camp program experience will be full of fun, friends and adventure and we are excited to spend the summer with you and your girl!
Join us for eight exciting weeks of Girl Scout summer camp — right at home! Each themed week will give girls the opportunity to earn a badge around topics like journalism, outdoors, art, photography, theater, computer programming, STEM, and more. Sessions will be held Monday-Friday with program content from subject matter experts, along with independent activity work. Program cost includes any earned badges, a fun patch, a T-shirt, SWAPS materials, and any necessary program supplies.
Themed virtual sessions bring you camp magic, traditions, and badgework, all without having to leave your home and give girls a chance to connect with each other through a common love for camping and the outdoors. Girls participating in each session will earn two badges, get face time with the camp mascots, learn camp songs and games, and so much more. It is always a great time to practice outdoor skills—even at home!
All girls welcome:  If your camper's not yet a Girl Scout, no problem! Any girl entering grades K-12 can attend; nonmembers just add $25 to regular camp fees to cover the annual cost of membership.
Summer is full of opportunities to play and learn! And although it may look a little different this year, Girl Scouting is here to fill your days with creativity, exploration, and fun. You'll have a chance to meet new people, practice new skills, create, and explore with experiments, games, songs, and more.
At Badgerland Girl Scouts, we made a promise to provide an extraordinary summer camp experience. And then…a pandemic crisis hit. For now, it is just not possible to deliver the traditional camp experience.
While conventional on-site camp is suspended for this summer, Badgerland Girl Scouts will have bountiful opportunities to get a taste of camp life. 
Keep connected and make new friends Camp Club House, hosted online June 8-July 3 (four, one-week sessions). Girls will participate in interactive group Zoom calls with girls their age. Activities will foster connectedness and focus on social-emotional well-being. Being apart does not mean being alone, so please join us! Daily 30-45-minute meetings will be held Monday–Friday for each age group. Participants will receive a fun patch at the end of each week.
This summer, the fun of connecting with your camp friends and the joy of opening a gift combine to create a one-of-a-kind experience for girls. It's camp, re-imagined…it's [email protected]. 
Our program team is committed to delivering a creative, virtual experience that will keep the spirit of camp going throughout the summer. While many events she was looking forward to are canceled now, she can confidently join this unique year of summer programs.
This summer, the fun of connecting with your camp friends and the joy of receiving snail mail combine to create a one-of-a-kind experience for girls. It's camp, reimagined… It's Camp: The Remix.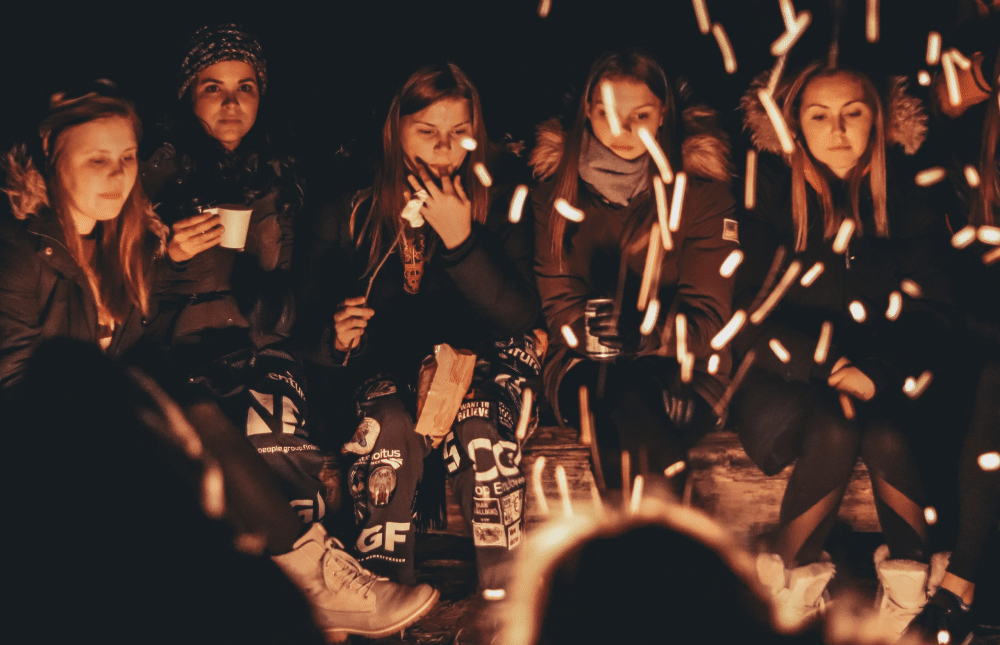 In much happier news, we are excited to announce we will be hosting virtual camping events this summer, including a virtual council-wide camping event! More information for virtual camps will be announced on our camp Facebook pages at Camp Dean Camp Far Horizons Camp McCormick Mary Ann Beebe Center.
We are so excited to offer Virtual Camp over the course of five weeks. As a virtual camper, girls will receive a weekly subscription box that includes everything they need for that week of virtual camp, two daily Zoom calls, a camp counselor, and the opportunity to make new friends – just like they would at overnight camp or day camp.
Even though we can't meet in person, we are excited to share our Summer Camp in a Box program with you. Summer Camp In A Box allows us to offer components of a traditional Girl Scout Summer Camp experience to families in the comfort and safety of their homes.
Even though in-person activities are suspended and traditional camp experiences are canceled, we are still offering virtual programming opportunities. Please visit Girl Scouts at Home for at-home program activities, and contact your service unit to register for virtual troop meetings. Each volunteer-led camp is different, so your camp director may be in touch with more information about any individual camp-specific virtual activities. We hope that you stay involved in your camp community and stay safe and healthy throughout this challenging time.
Girls will interact with camp counselors virtually, enjoy team-building activities, games, arts & crafts, storytime, and yoga. Girls will earn badges and participate in activities based on the theme of the week, including Art in the Outdoors, Healthy Living, and STEAM (Science, Technology, Engineering, Art, and Math.)
All girls are invited to dive into virtual water activities, build an outdoor shelter, and travel to prehistoric times to learn about the three-toed theropod Allosaurus. Enjoy a traditional Summer Camp experience from the comfort and safety of your home.
We are reimagining summer camp to be sure our girls can experience the richness of a camp experience even with the limitations of this crazy summer. The fun of connecting with your camp friends and the joy of receiving snail mail combine to create a one-of-a-kind experience for girls. This Camp is Calling for you!
Our camp families and new to camp families may opt into Camp Outside the Box, a camp experience mailed to your door so that you can enjoy the magic and whimsy of camp wherever you are – your backyard, kitchen table or grandma's house!
We are excited to announce Camp Evelyn's Virtual Camp! Just because we can't meet in-person at camp in June doesn't mean the fun has to stop. We've created Virtual Camp to bring all the fun, adventures, learning, creating and exploring of summer camp to your house! Each virtual session will begin on Sunday night with a special opening campfire and end on Friday night.
With many sessions to choose from, she can explore her artsy side, build her outdoor science skills, cook up a storm, and so much more. No matter which session she chooses, she'll get to participate in traditional camp activities, discover adventures with new friends, and make lasting memories all while keeping her engaged.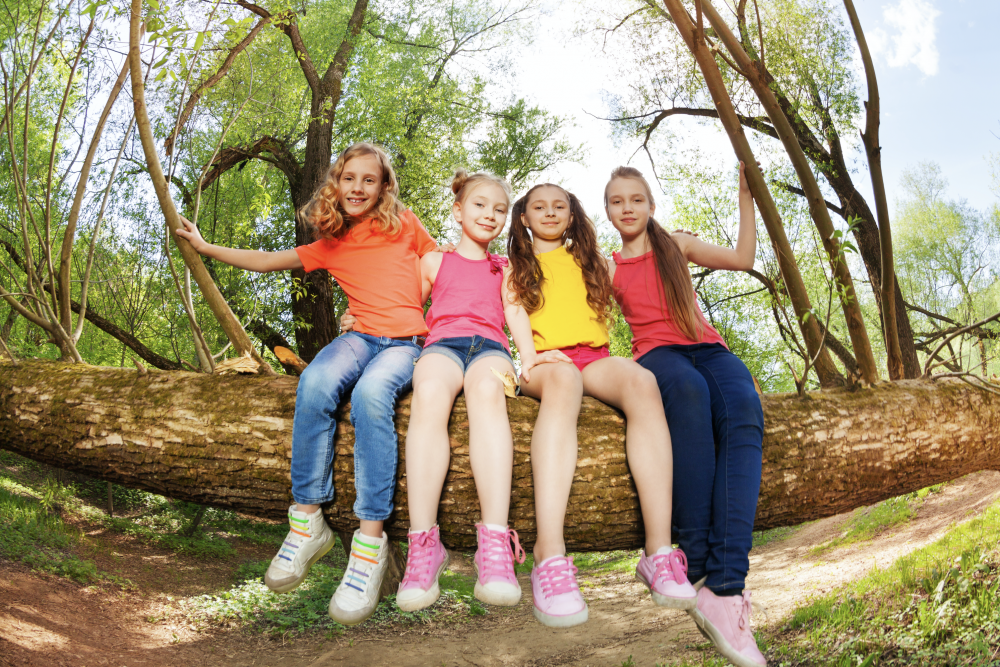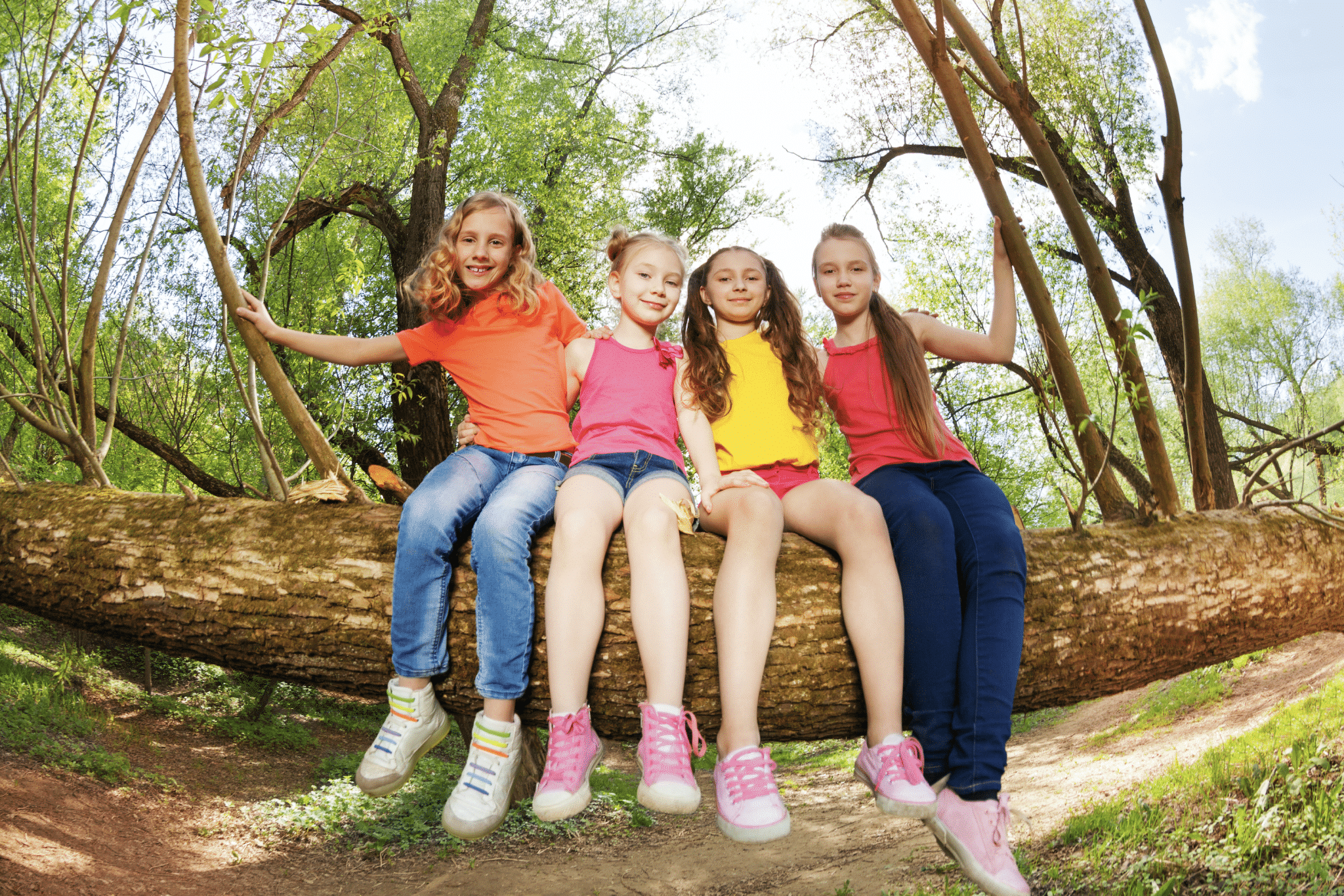 Each week we will have live, staff-led online programming Monday-Friday relating to the week's theme. After the live call, you can continue the fun by jumping into a new "Pick your Path" adventure each day. Try one path or go down them all. The best part is, you get your new path choices for the day during the live program so you never know what your tomorrow will bring. You can even go back and chose a different path, or chose to do them all.  There will be new and exciting things to try each and every day and there will even be some printed 'Do It Yourself' activities to work on in your own time.  Plan to spend about 1 to 1 1/2 hours a day in front of your device depending on how many paths you chose.
If you are interested in learning more about our summer camp programs, please join us for a virtual info session with members of our team from the comfort of your home. Join us for our virtual info session to learn more about Girl Scouts of the Jersey Shore summer camps, Amity Areas, and Sacajawea. Our camp team will share a presentation about our camp and will be available to answer all of your questions. Zoom links will be sent to all attendees a day before the event.
This summer is going to be beyond ordinary and we are offering your Girl Scout ways to explore, grow, and create from the comfort of your home or backyard!  Whether focusing on our STEM offerings through badges and beyond, working to develop leadership skills through Journeys, or choosing to bring some of our camp adventures home, your girl is sure to have an extraordinary time!
Join camp directors Chocolate and Gypsy as we bring your favorite camp activities to your home! To get started, you'll receive a box full of camp fun delivered to you to help get you excited for your week of camp. Spend 1-2 hours each day with the Camp Directors as we explore badges, learn outdoor skills, create crafts, and end the week with a virtual Girl Scout campfire and optional overnight experience! You'll have the opportunity to connect with fellow campers from throughout the state of Utah and be on the lookout for surprise guest visitors as well. Girls in fourth grade and up will have the option to add an additional three hours of programming each week.
Campers will create, challenge themselves, discover, and reflect as they keep their camp spirit alive in this virtual camp opportunity. Our Summer Adventure week-long sessions offer three hours of virtual camp per day, Monday through Friday. Programming includes a mix of all-camp as well as small group virtual activities–including a virtual camp-in/out on Thursday night! Led by Girl Scouts River Valley experienced program staff and camp directors, girls will connect with familiar faces and make new friends in this guided summer experience.
Virtual Camp week-long interactive sessions for Girl Scouts of all levels provide an all-girl online camp setting with camp counselors ready to help girls explore a new journey or badge. Each week focuses on a different journey and/or badge with morning or afternoon sessions. Spanish sessions are available.
Welcome to Adventure Reimagined!  Join Girl Scouts of Greater Mississippi for a new,  groundbreaking experience with virtual camp.  This summer we will host multiple virtual camp sessions for GIRLS of all ages to participate in.  Each camp will take place over three days and the camp supplies will be sent straight to all participants.
Our program camp team has done an amazing job and while summer won't look like years past we are very proud of our plan that includes options from more virtual fun challenges to overnight for families and day adventures for families and troops as the summer progresses at all 5 camp properties.
There's No Place Like Camp *AT HOME* is your very own magical blend of virtual and hands-on camp experiences! We will be offering four, week-long sessions of summer fun beginning Monday, June 8, each with their own theme.  
Welcome to the first-ever GSCCC Virtual Summer Camp with Girl Scouts of California's Central Coast! Virtual summer camp gives girls and their families a chance to connect with each other during these uncertain times by bringing you some camp magic and traditions without having to leave your home.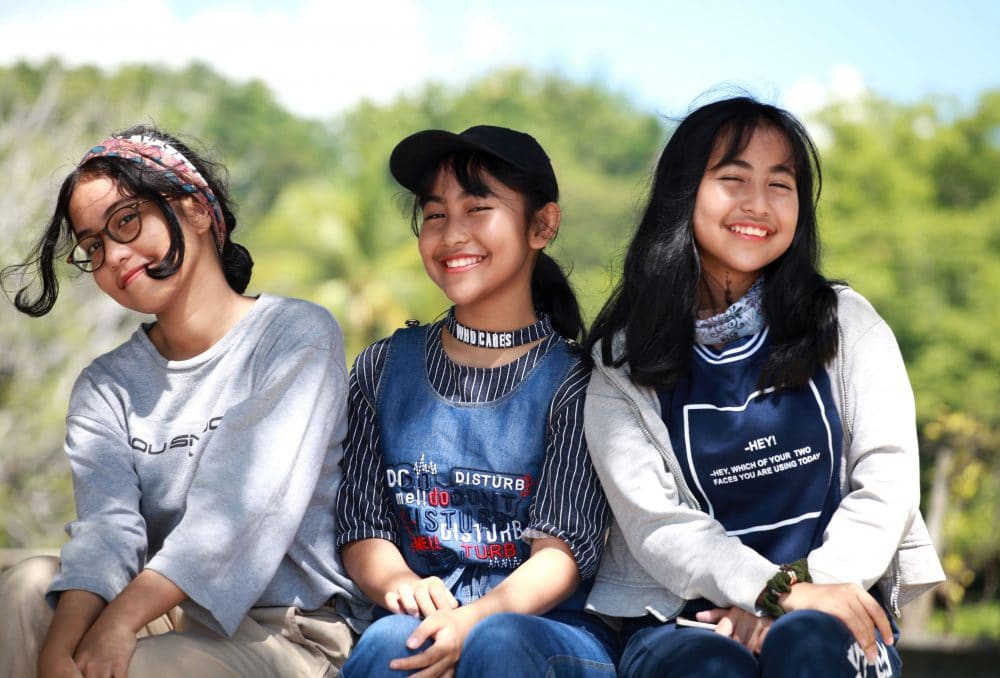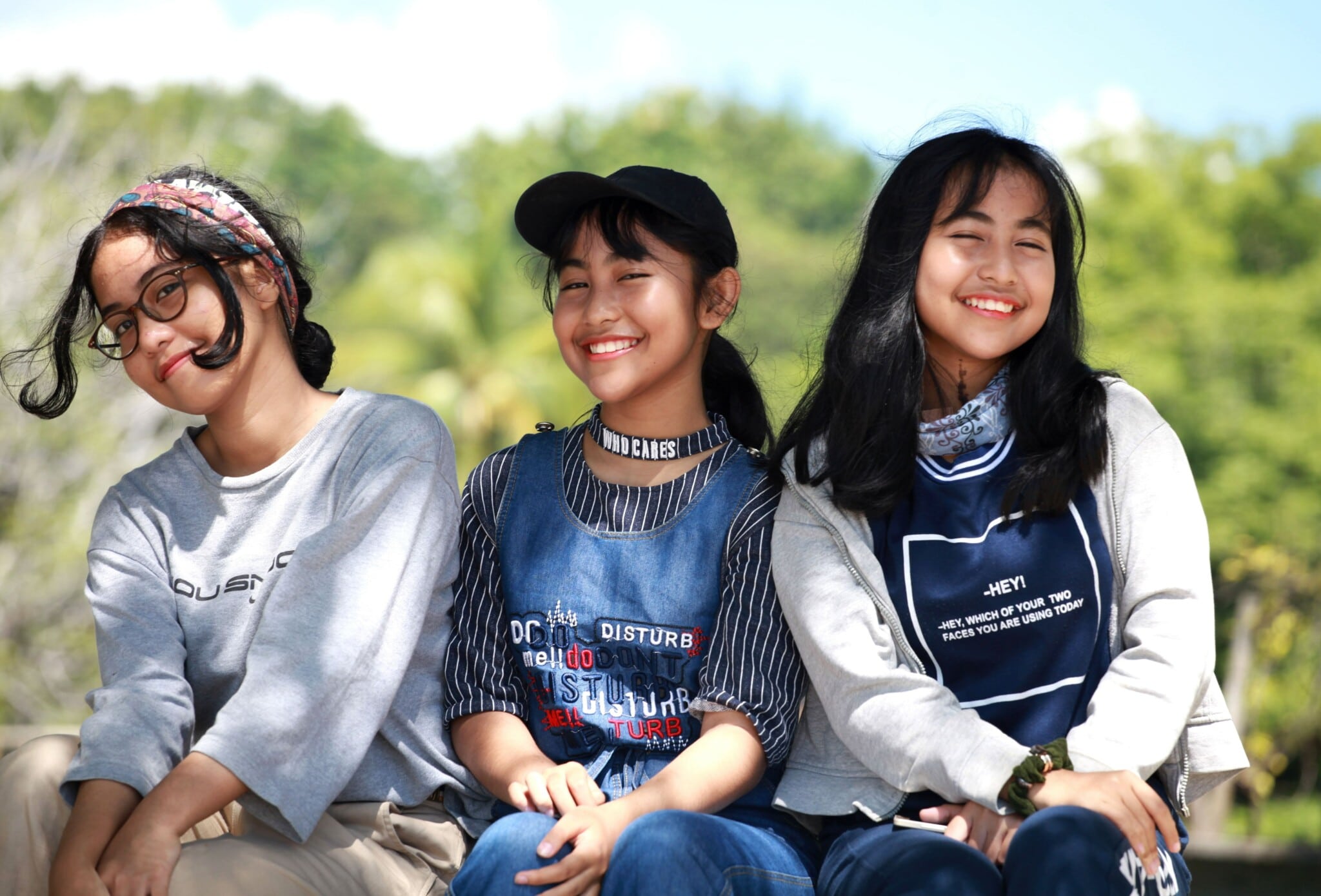 Welcome to Girl Scouts of Central Illinois's first virtual camp-out! We invite all girls and their families to connect with us and make fun family memories while camping and enjoying the outdoors! This event aims to bring the magic of camp to your home!
Welcome to the first-ever "Camp In Campout" at Girl Scouts of Oregon and Southwest Washington (GSOSW)! We hope that this virtual campout gives girls and families a chance to connect with each other through a common love for camping and the outdoors. This event aims to bring you camp magic and tradition, plus badge work, without even having to leave your home.
Although we will be unable to offer traditional day or resident camp programs at our campsites, we are excited to offer several ways for girls and their families to engage with the camp. We know that the summer camp experience is one that results in girls becoming more confident and courageous, giving girls many opportunities to challenge themselves as well as simply enjoy time outdoors, make lifelong friendships, and learn skills they'll use all their lives. 
Girl Scout camp is a place where girls explore nature, take on a new challenge, and develop a stronger sense of self – all in a safe, all-girl environment with caring camp staff.  Given the current health situation we are all familiar with, we announced that all in-person on-site camp and day camp sessions have been suspended until summer 2021.  While conventional on-site camp is suspended for the summer, Lake & Pines Girl Scouts shifted and decided to focus on what we could do!  We are offering weekly virtual camp sessions that are based on already planned summer themes and delivered by our very own camp directors. 
Join us for our first-ever virtual camp sessions! ⛺️ Hosted by GSSNV staff via Zoom, Daisies – Ambassadors will earn badges or fun patches as they take part in interactive and engaging virtual summer camp!
This is a tough summer season. Many things were canceled to meet social distancing requirements, including our traditional summer camp experience for Girl Scouts. Our council has taken on this challenge by creating the U-Pick: Summer Adventures with GSCCC series for girls to complete badges at their own pace with support from Camp Staff during designated times/days. This means our Girl Scouts don't have to miss out on fun memories and chances to explore the world around them.
Our camps are committed to creating a community that helps campers unlock their potential and discover the world while developing life skills. In our safe and supportive environment, girls become active participants in the learning process as counselors guide them in not only having fun but understanding the importance of how and what they are doing.
Moving forward, we are committed to providing a robust virtual summer camp experience this year. Yes, it will be virtual. Yes, it will be different. But we promise to do everything in our power to make it memorable and to capture those special moments that make summer camp an amazing experience.
Beyond Camp, registration is now open! Join us for a summer of fun, where you can participate in a variety of virtual camp programs and challenges, experience camp traditions, and make new friends along the way. Each week has a different theme that several of the week's activities will be based on. You can also purchase a Camp Care Package in addition to your camp registration. Each package includes fun Girl Scout items, along with some fun activities to do at home.
From June 15 to August 1, we're putting the power in your hands and offering hundreds of program options to let you build your perfect summer program. Between awesome new weekly themes for our guided outdoor activities and dozens of online badge work programs, Girl Scouts is the way to get the summer fun you're craving.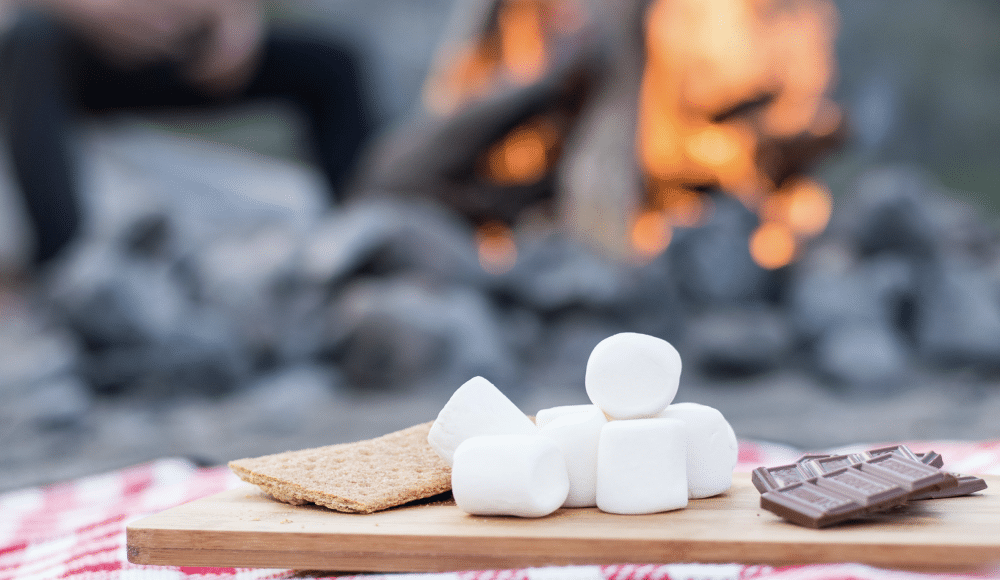 We are busy planning an amazing summer of outdoor fun for EVERYONE. Better yet it is totally FREE! This summer our Camp Director, Puck, is cooking up amazing experiences for each grade level that will give them all of the camp vibes they are missing. We might even share the recipe for camp's famous oatmeal bake!
GSSC Summer Camp Is Cancelled–But You Can Still Have a Great Summer with Us! Check out our virtual summer camp options.
Imagine bringing the love of Girl Scouts and the fun experiences of summer camp right to your home. Even though Girl Scout Camp will look a little different this summer, we are committed to ensuring a fabulous and engaging summer experience for our campers.
This 7-week program will launch June 15 and will feature a different wellness theme each week.
Join us online to experience the things you love about Camp Mitre Peak! "CMP 2020: Home Edition" creates a virtual camp experience with girl-led and girl choice just like summer camp!
Registration is open for our themed Camp At Home sessions! We're beyond excited to bring girls camp magic, traditions, and badge work, all without having to leave your home and give girls a chance to connect with each other through a common love for camping and the outdoors.
Just because we can't all be together at Camp Wasiu II this summer, doesn't mean we can't enjoy Camp Wasiu II. Join us for our 2020 Virtual Camp Wasiu II Session.
Summer camp is about making new friends, holding hands while skipping to your next activity, sitting close around the campfire singing your favorite camp songs, and getting packed into the dining hall for fun and food.  These traditions contribute to the magic of camp – which will live on in our hearts until we can be together again!
Camp Outside the Box brings the fun of GSEMA summer camp to your doorstep! Weekly themed boxes of 5-8 fun, age-appropriate, and meaningful camp activities for kids get them exploring the outdoors and their creativity. Think nature exploration, tie-dye, knot-tying, rocket launches, friendship bracelets, scavenger hunts, and more!
Girl Scouts Heart of New Jersey's Camp In Our Hearts—Camp IOH—is your opportunity for a little camp fun right at home! Camp IOH is a mix of live, interactive virtual sessions, on-your-own activities, recorded materials, and extra fun the Girl Scout way. Just like at in-person summer camp, you'll start and end each day in an all-camp gathering, then break off into your unit for specialty program activities. Plus, every program completes a skill-building badge!
None of us imagined we'd be online this summer. Our normal is anything but. We certainly aren't at a fun Italian summer camp. But somehow, we're going to get through this. And we'll be better for it.
Don't forget to check out these other Girl Scout related posts…