In February of 2014, I sat next to my friend Jaime at a conference. We laughed and got caught up with each other's lives. It was just a month later that Jaime told us she had breast cancer. Jaime is the brightest light. She fought cancer several times now and here she is again. This time is a bit different. This time, the fight is harder. And we need to rally again, even bigger than before.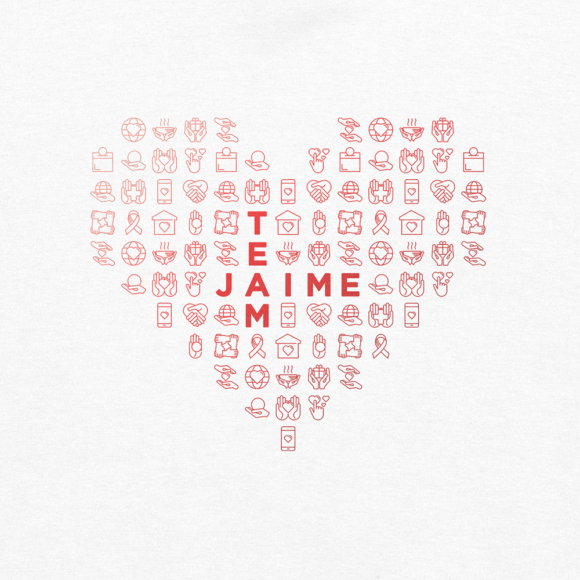 Many of us bought the original 2014 #TeamJaime shirts and wear them when we can't be with her. Now that Jaime is home most days, and now that my husband and I have a small t-shirt company, we decided to make a NEW shirt for Jaime! Let's show the Jenkins family some love and wear our new Team Jaime shirts with pride, love, and support.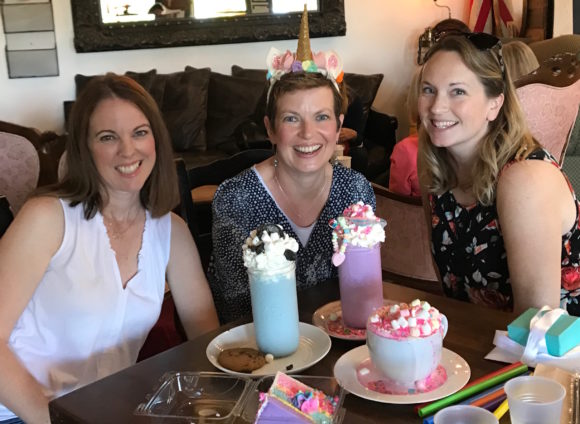 Jaime has been a constant cheerleader for all of us. Even in her hardest times, she is still texting, calling, emailing, and commenting. We are so lucky and blessed beyond words to have her in our lives and now is the time for us to give back to her and her family. What better way than sporting a new Team Jaime shirt and continue our encouragement as she keeps fighting.
100% of the profits from this new shirt will be donated to the Jenkins family. You'll be able to buy them directly from our small shop that we launched this year, Greater Ink. They're available in white and navy, and in adult (unisex) and women's sizes. The shirts are printed in L.A. as you order them, and will be shipped from the printer to you within about a week… YAY!
When you get your shirt, make sure you share via #TeamJaime on social media so Jaime can follow along.