Toy Story birthday
Just when I thought we had moved on from Toy Story, our four year old surprised us with her birthday party request. Move over princesses, Toy Story for the win. I was kicking myself for not saving the Jesse boots from our oldest daughter, but I think we pulled off a cute little outfit perfect […]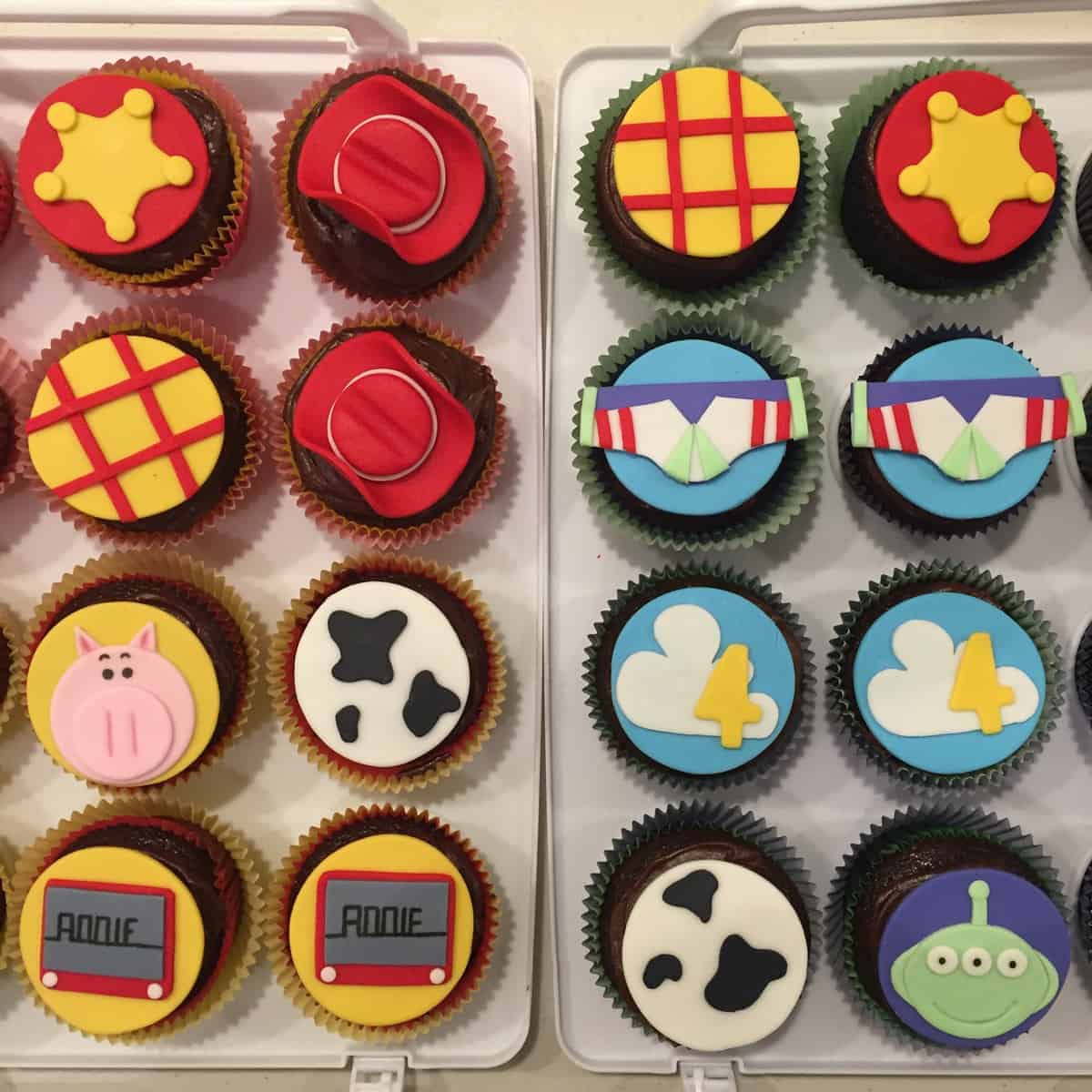 Just when I thought we had moved on from Toy Story, our four year old surprised us with her birthday party request. Move over princesses, Toy Story for the win. I was kicking myself for not saving the Jesse boots from our oldest daughter, but I think we pulled off a cute little outfit perfect for Addie.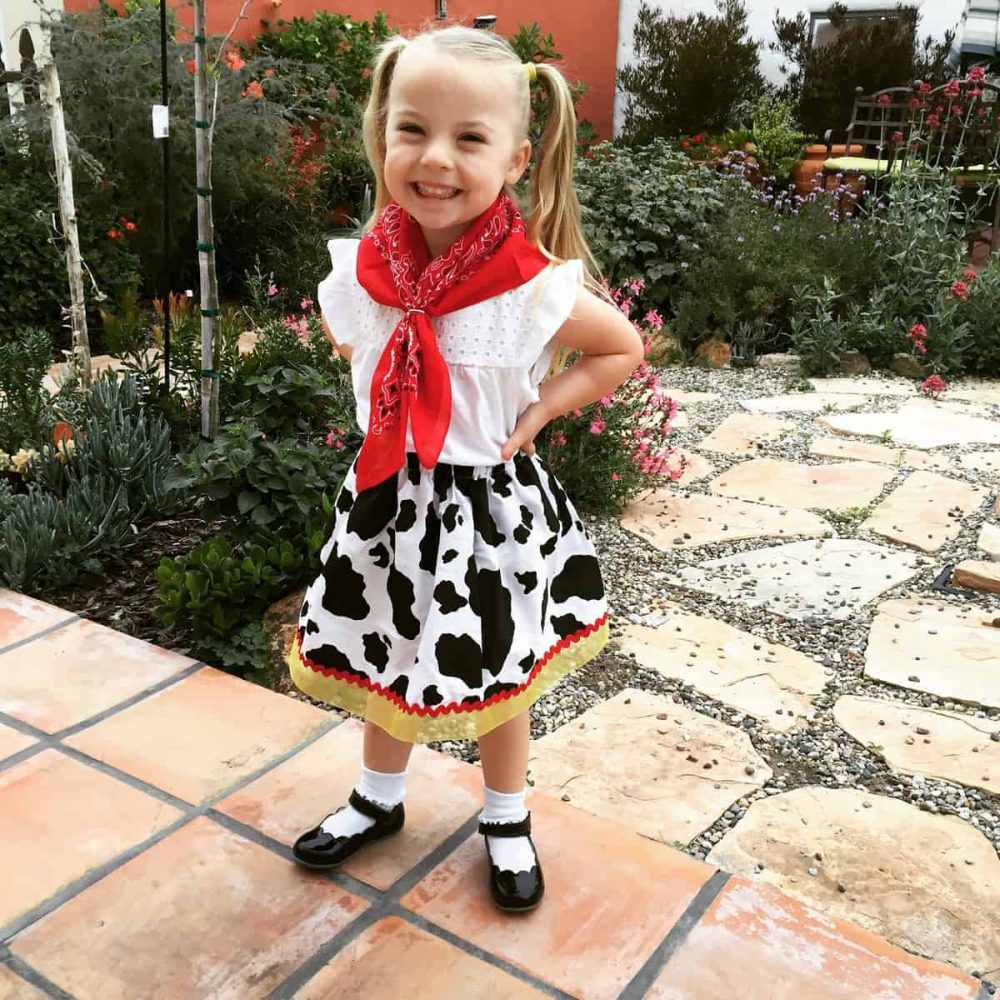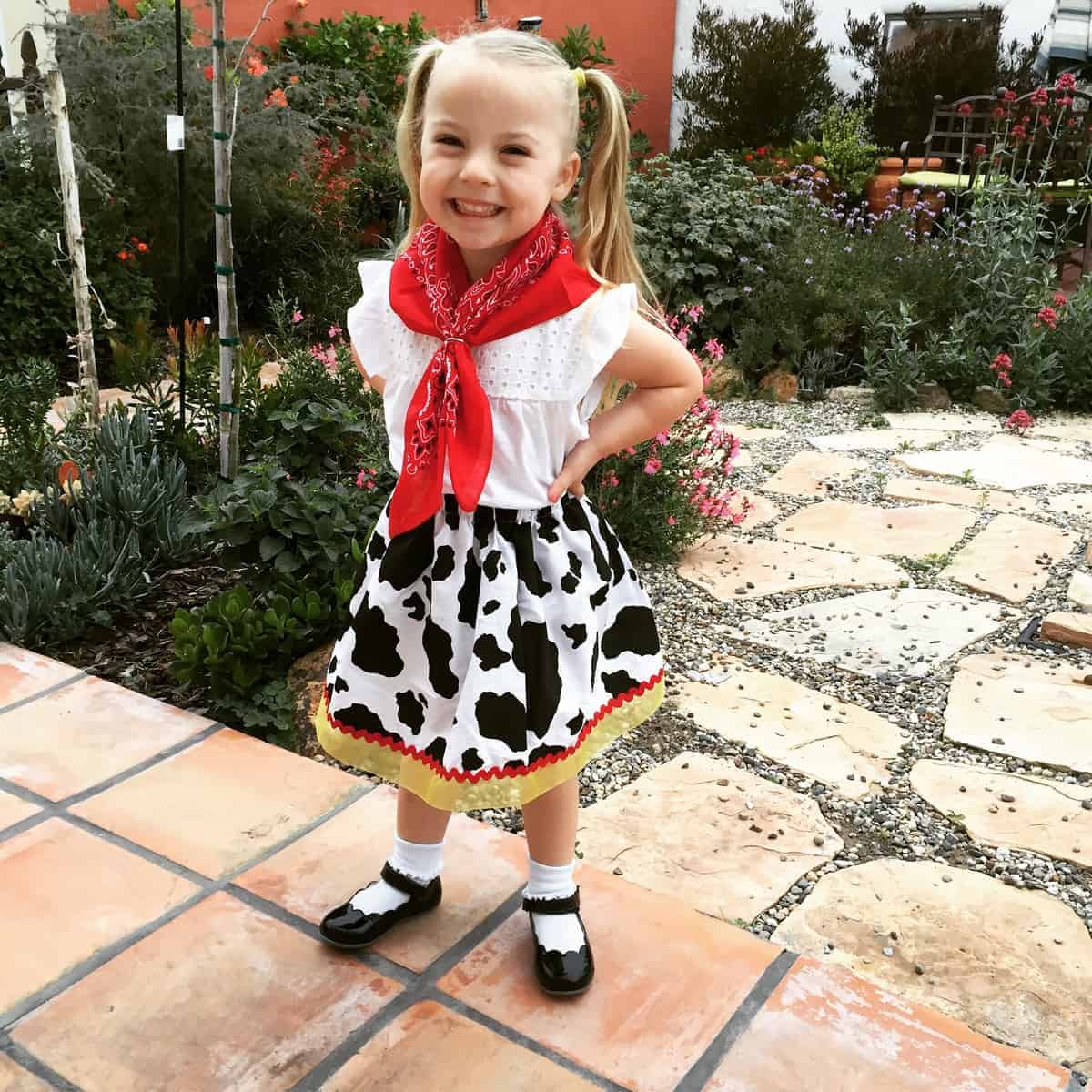 I was actually thrilled for the theme. Toy Story has been a family favorite since the beginning. I have yet to watch any of them without tears, but it's worth it. I love the story lines and the characters. Although I could do without Lotos. He obviously got the ending he deserved. But dang if the plush toy doesn't smell heavenly!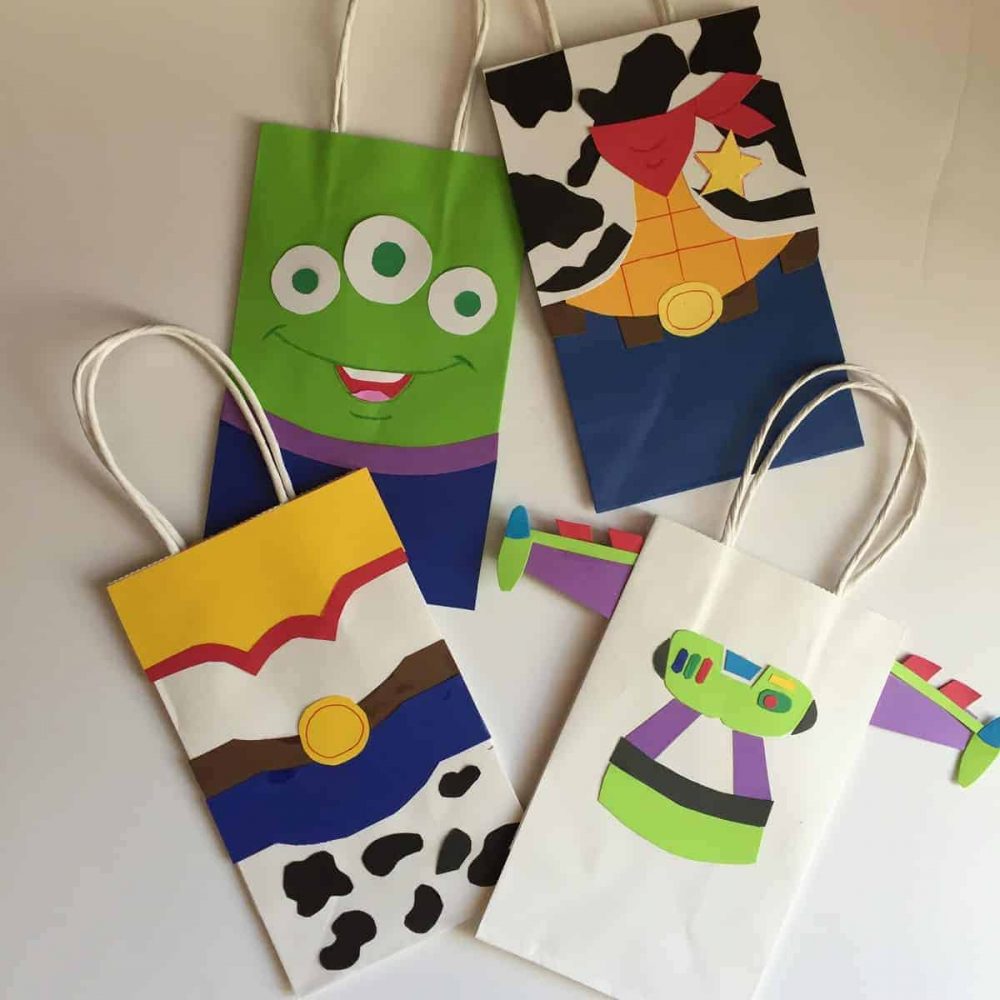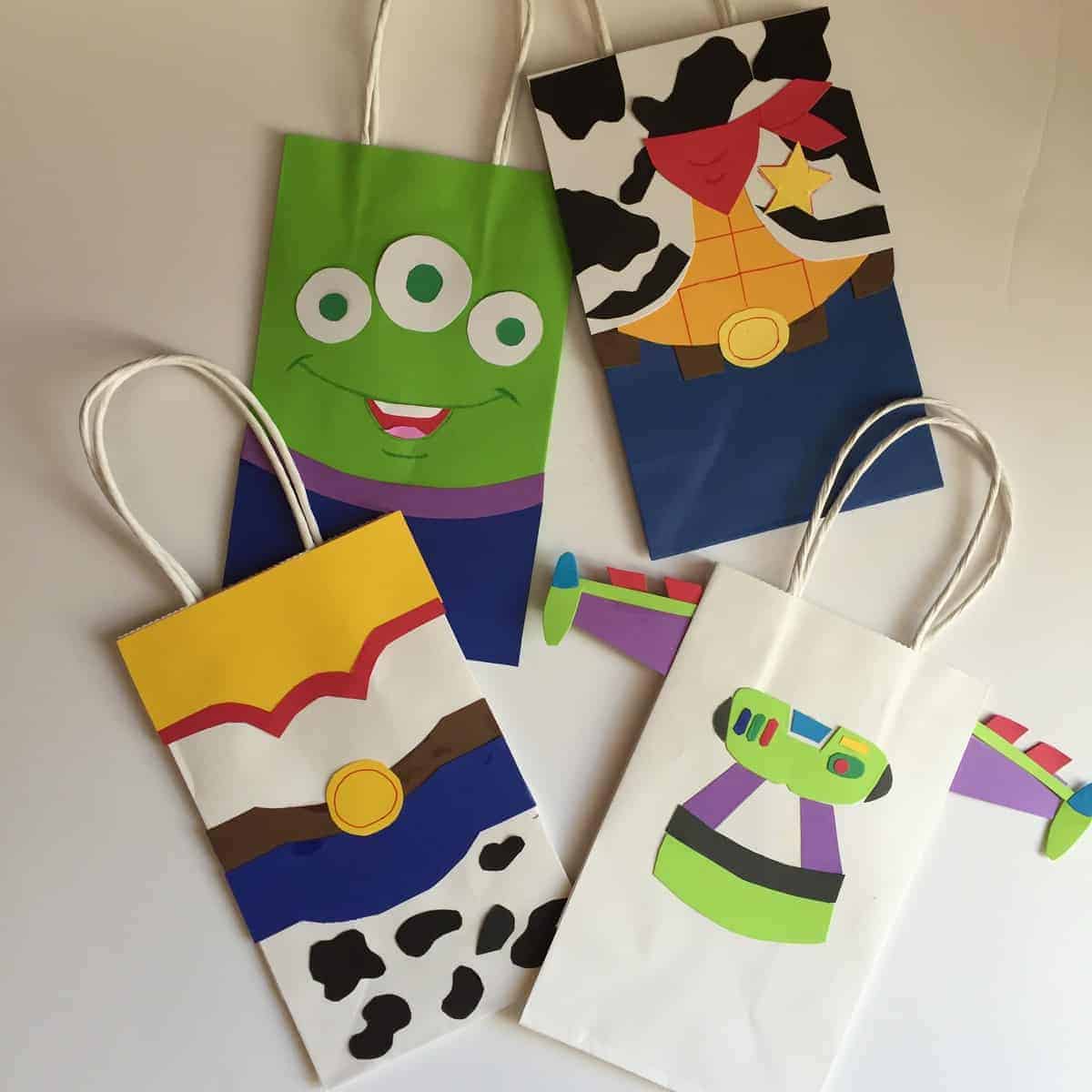 If you're looking for a fun themed party, it doesn't get much easier than Toy Story. We made goodie bags from colored card stock and small handled bags. These were easy to make and I found several ideas on Pinterest of course. We stuffed them with Toy Story themed Pez dispensers and a Toy Story Step One book that I found on Amazon.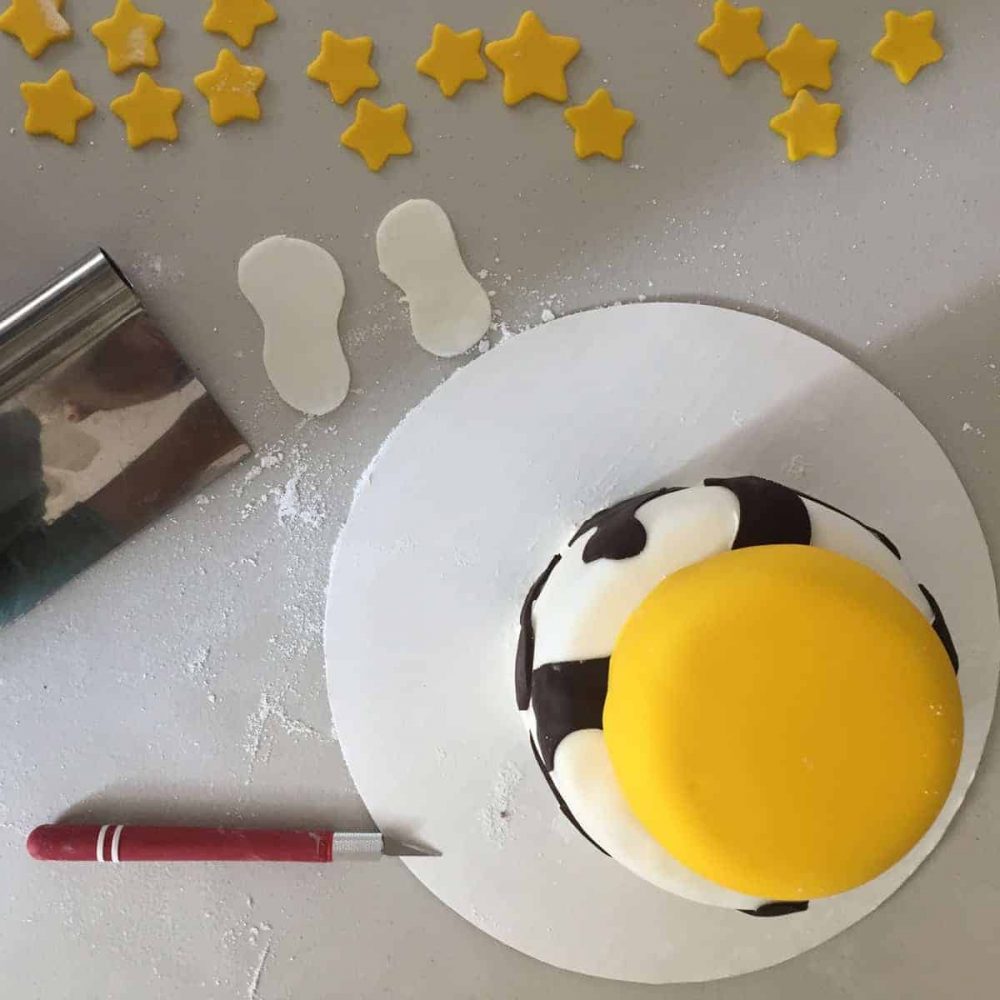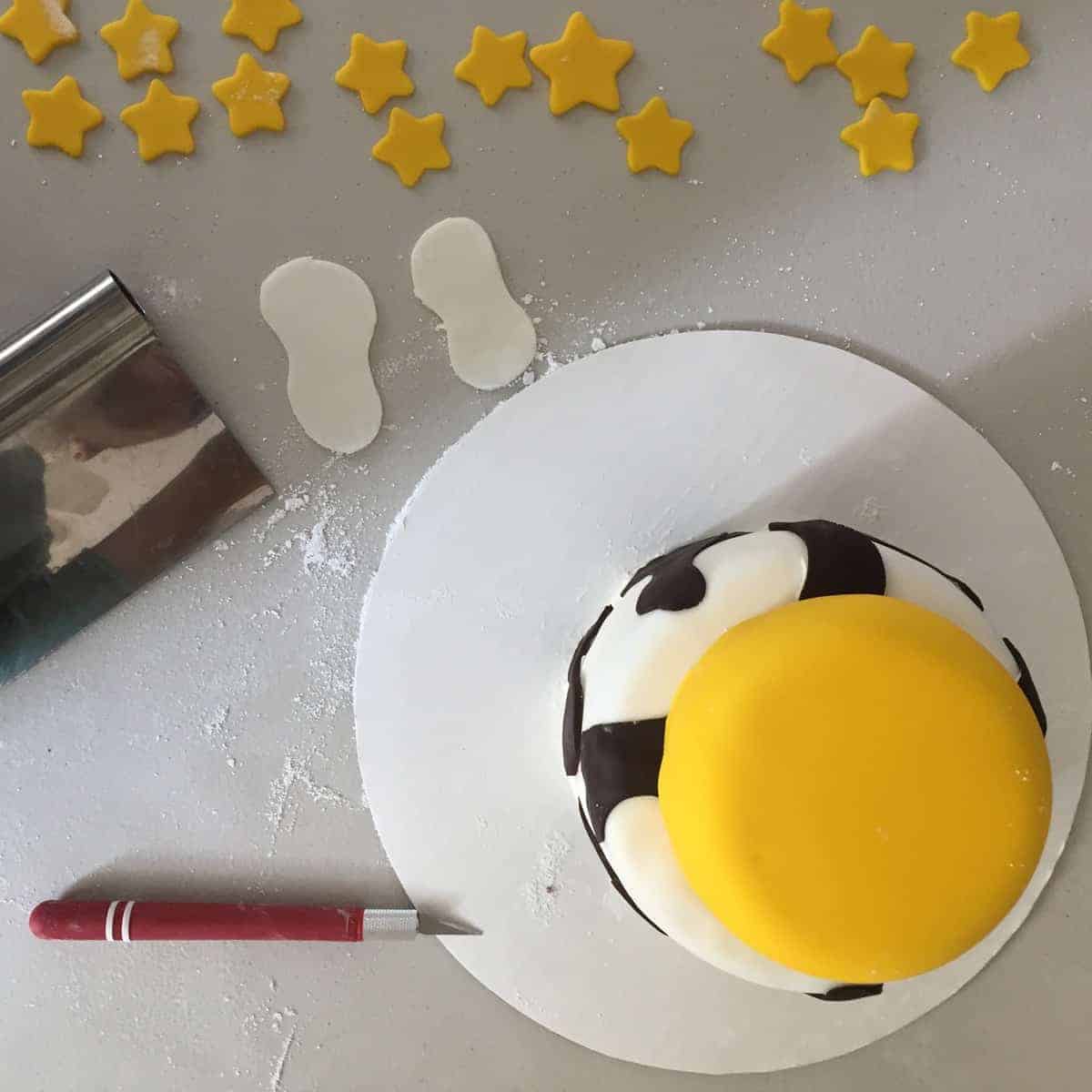 I knew I wanted to make a cake. I've never actually made a full cake of fondant, only buttercream. So I knew this was going to be a challenge. I had the level of difficulty pretty high in my head, so it wasn't as bad as I thought it was going to be. I am however going to start a four week class at Michaels. Now that I know what I'm dealing with, I am eager to learn how to do it the right way.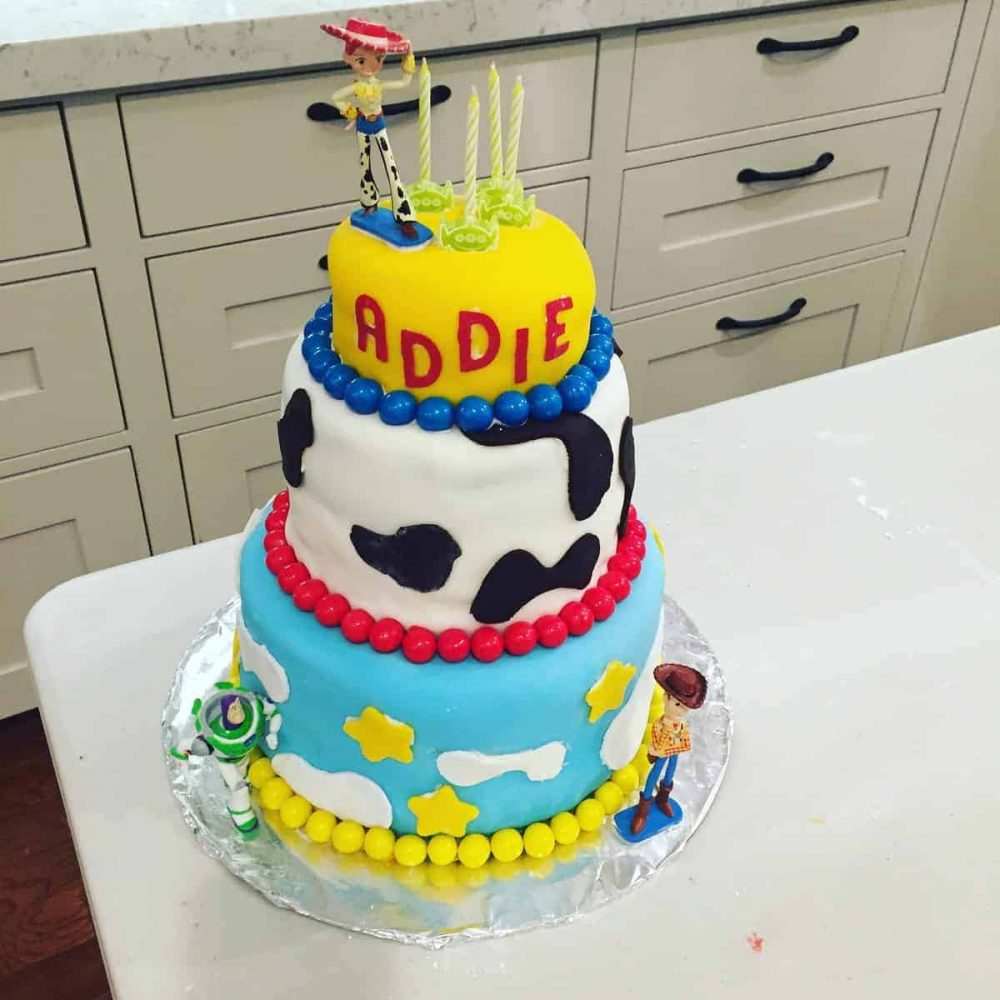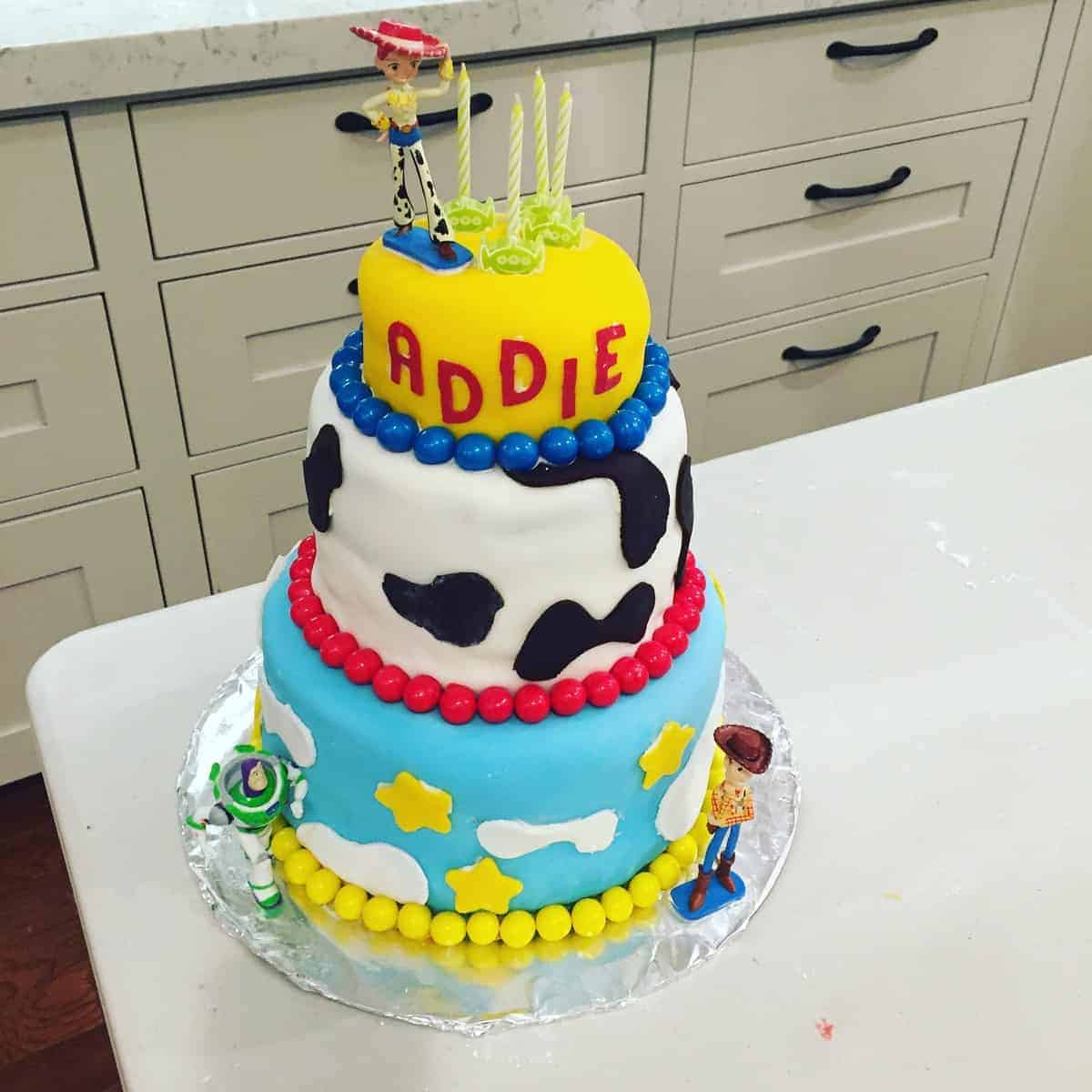 I think it turned out much better than I had imagined. I bought the Disney character set and used those for additional decorating elements, added gum balls around the edge to hide additional imperfections, and topped it with alien candles. She loved it.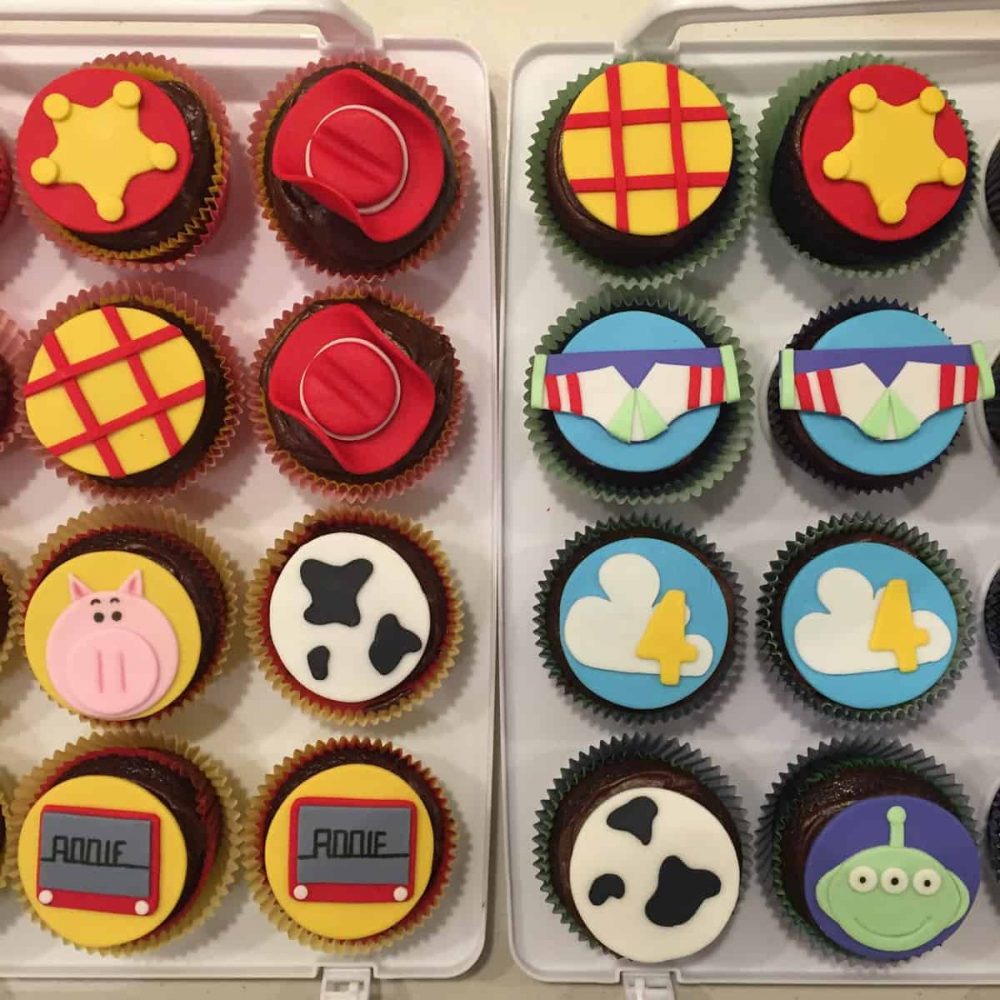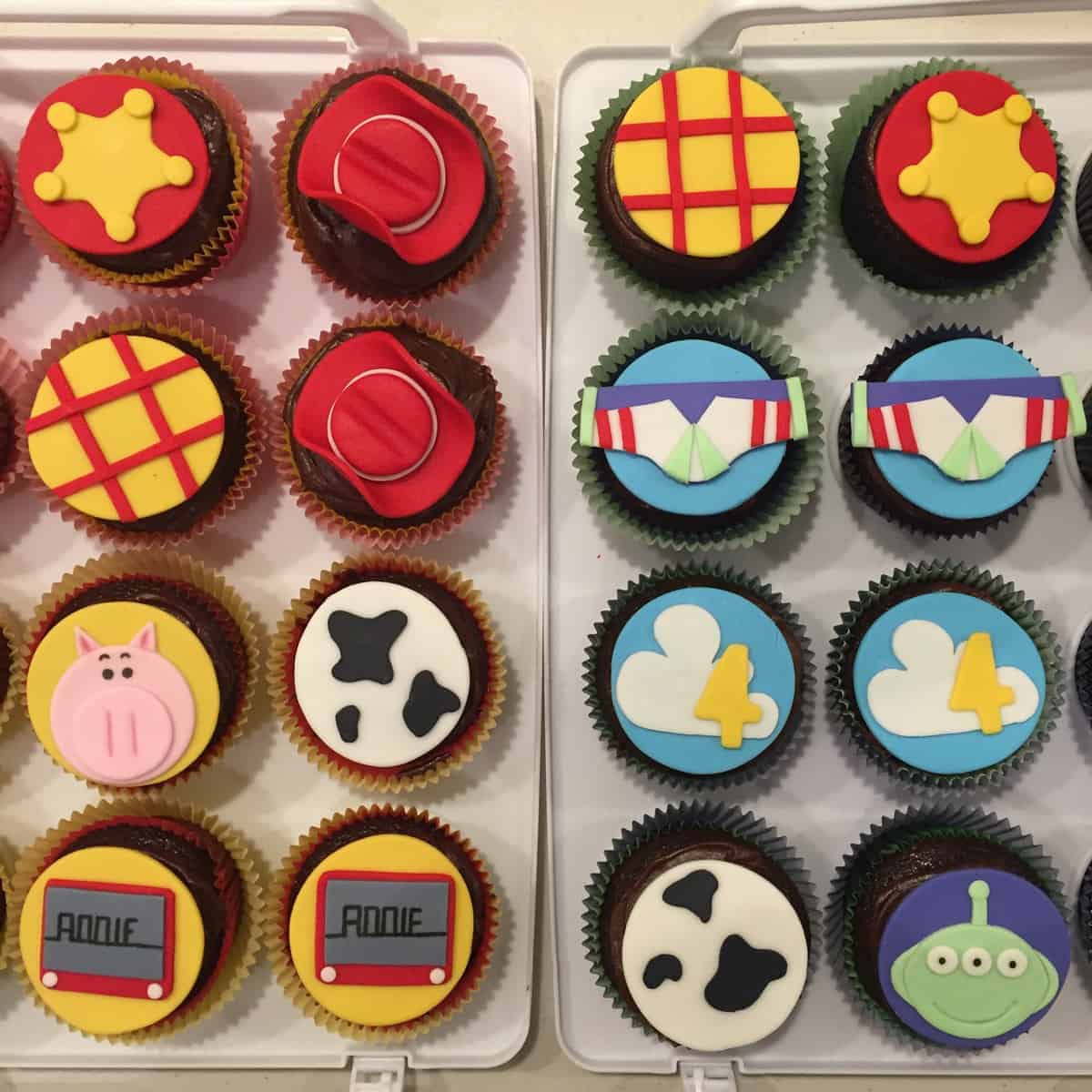 In case no one wanted to eat a cake that my hands had been on for about three hours, I had cupcakes ready too. These cupcake toppers were adorable. I can't take credit for these, I ordered them from the fabulous Krafts by Kaleigh on Etsy.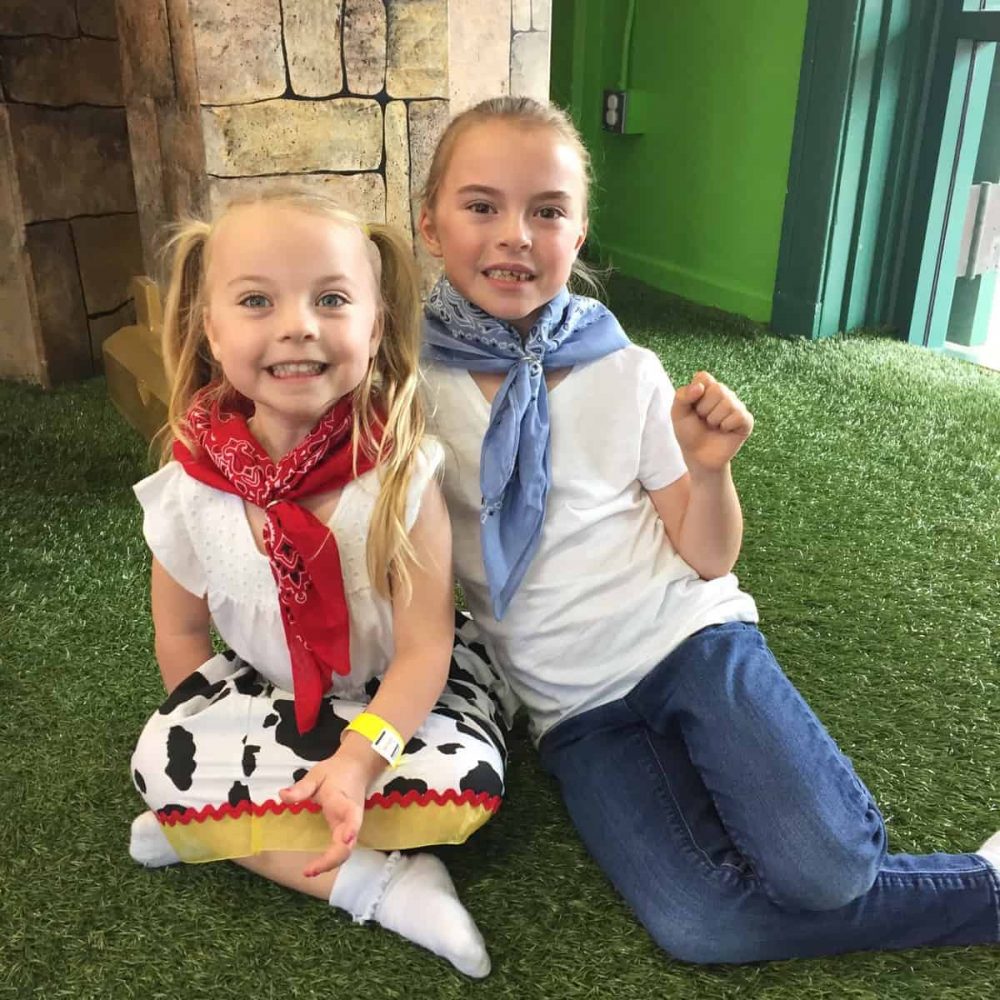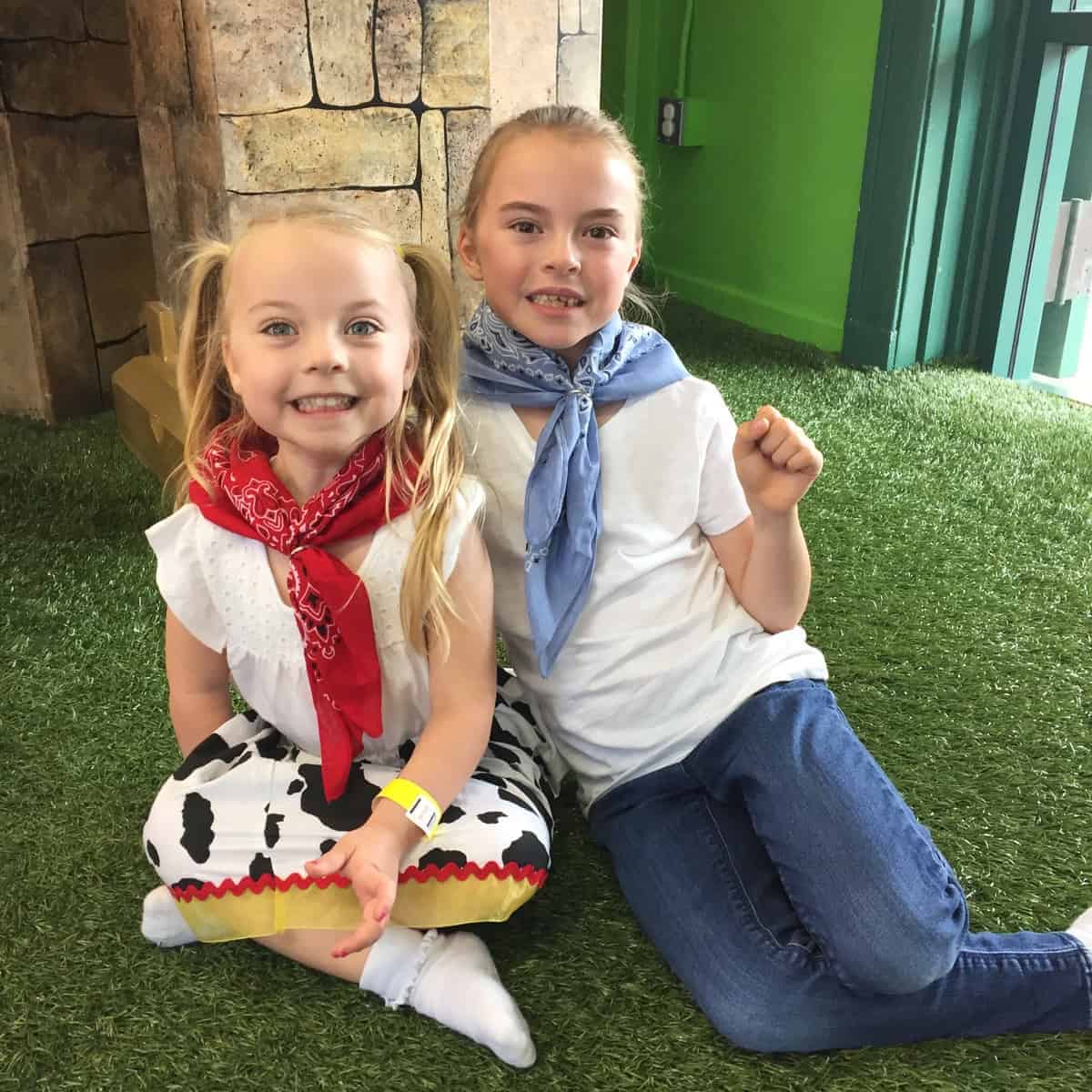 As each child arrived, they were given a colored bandana to wear. I bought key chain rings to use to hold on the bandanas. It was fun touch to add to the theme. Even big sister wore one for the entire party.
Now I'm frantically trying to get out the last "thank you" cards  from the weekend. Again, Etsy was the perfect place to grab downloadable cards. There are so many creative people on there so I didn't feel the need to reinvent the wheel on this one.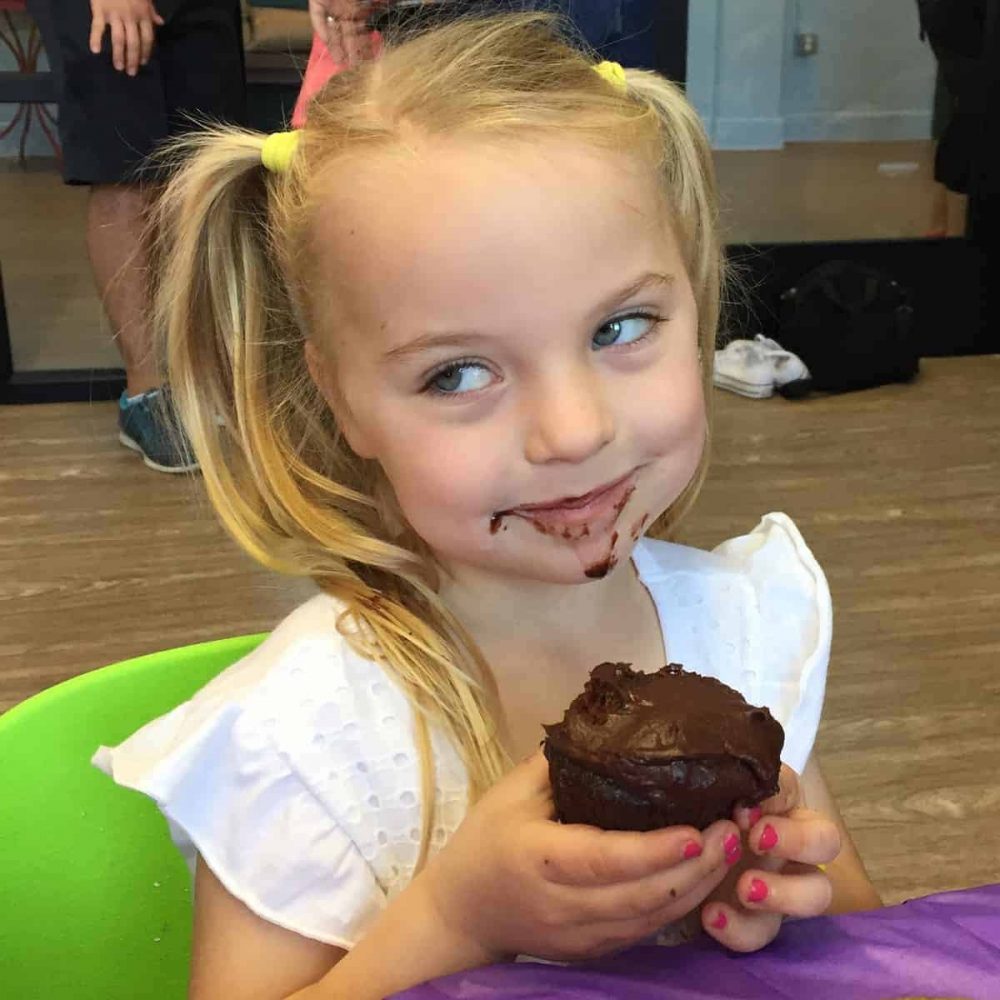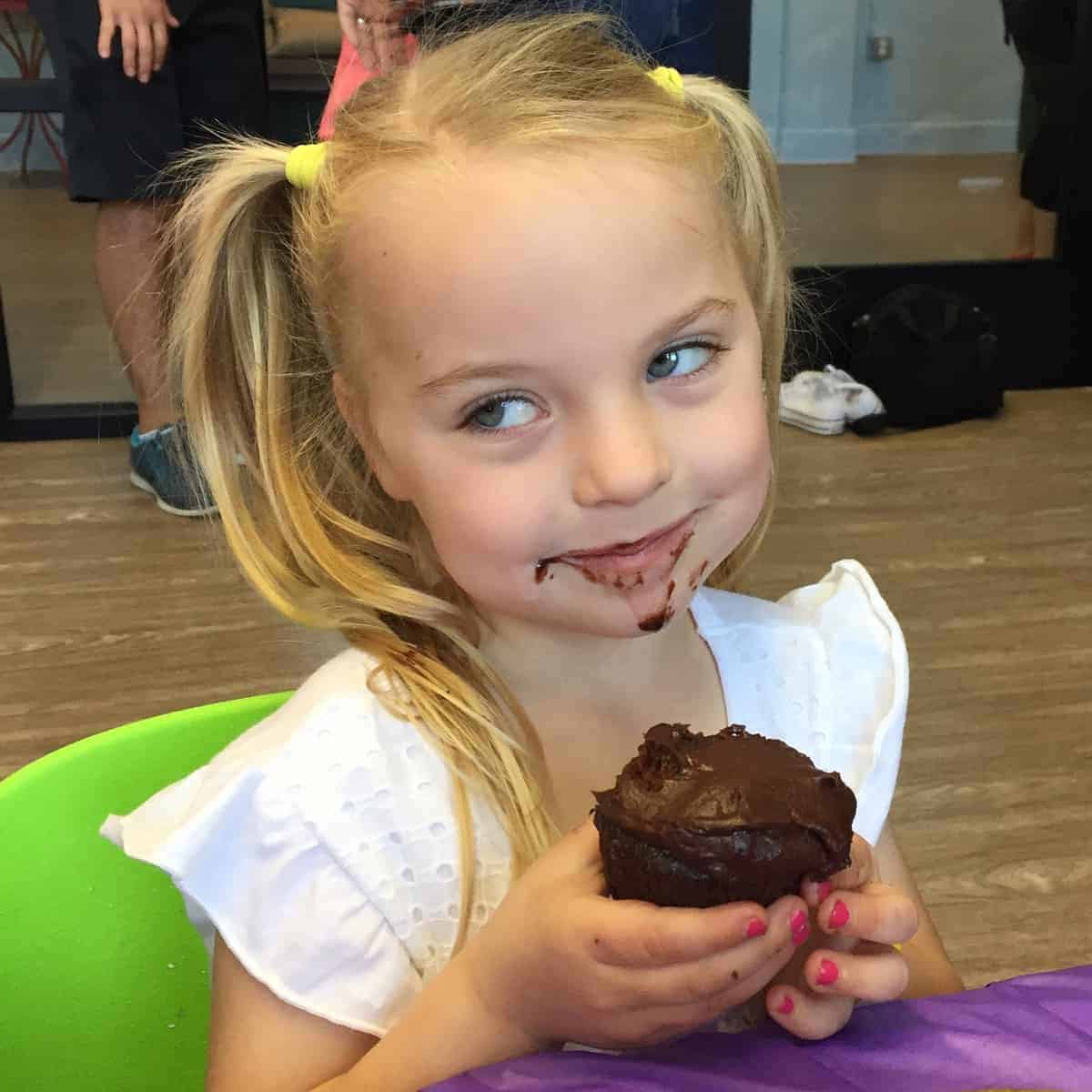 Although I am not looking forward to my baby girl getting any older, I will be happy when she can at least write her own thank you notes. Until then, I'll happily do it for her in exchange for chocolatey kisses!
Happy birthday sweet girl.