Love is in the air, or it's soon to be. Valentines Day is right around the corner so we have several Valentines Day-themed recipes just in time for the love filled holiday! Forget about store-bought lollipops and Hershey's Kisses – give your friends and family snacks that will stay on their minds for months to come. With their teacher's permission, you can also send your child to school with some of these homemade Valentine's Day treats for their classmates. But here are treats for Valentine's Day perfect for all ages.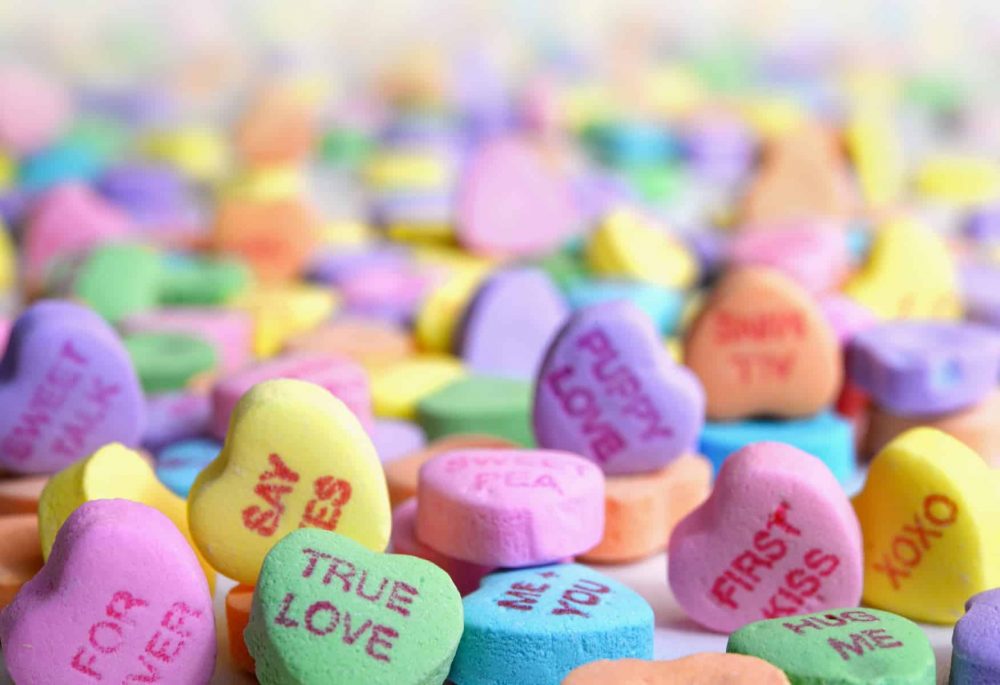 Each of these holiday treats would make a great addition to any Valentine's Day celebration, whether it's among children or adults. Before bringing homemade snacks to any event, check with the event host to find out if any common allergens need to be avoided!
Perfect Valentine's Day Treats
One of the best ways to celebrate Valentine's Day is with the perfect cupcake. These treats are the best way to start off the holiday full of love.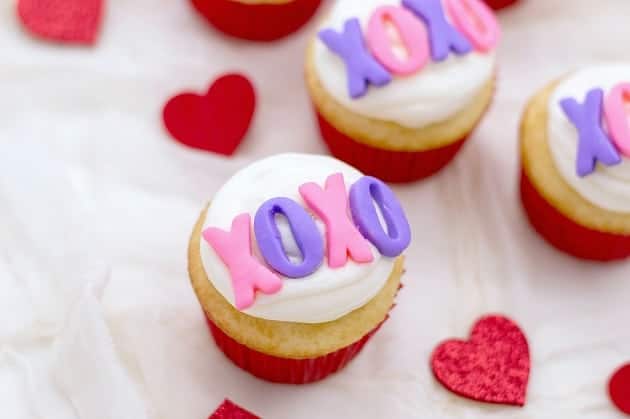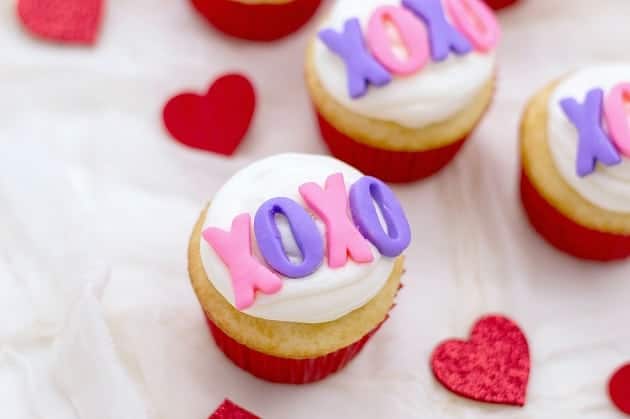 Easy Heart Pretzels 
Valentine's Day Cat Cookies
Valentine's Day Marshmallow Pop Bouquet
Candy Heart Cutout Cookies
Valentine's Day Cupcakes
Don't let these sandwich cookies fool you. They are really easy to make and taste as good as they look.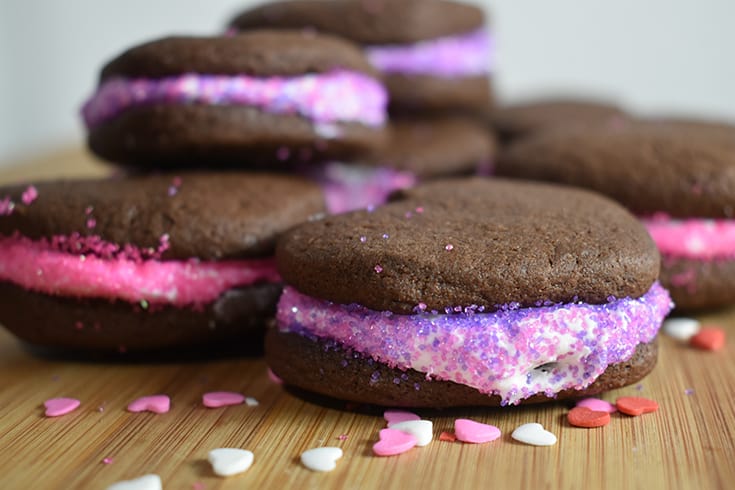 Poop Emoji Valentine Cupcakes
No Bake Oreo Balls
Valentine's Dessert Board
Dark Chocolate Valentine Hearts
Chocolate Heart Cookie Sandwiches
Everyone loves a Valentine's Day surprise. These mini cakes are full of that. Fill them with anything you'd like to express your love of this fun holiday.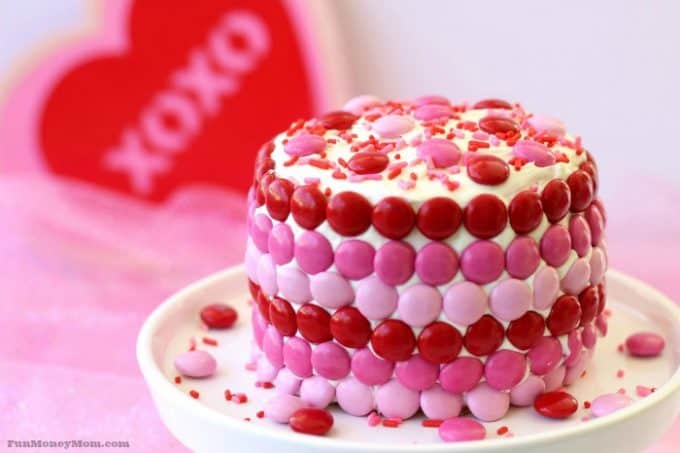 Chocolate Ganache Cupcakes with Cherry Buttercream Filling
Fun Mini Valentine Cake with a Candy Surprise
Chocolate Coconut Heart Cakes Dessert
Heart Shaped Churros with Two Dipping Sauces
Store-bought treats are just fine, but if you want to take it one step further, think about making one of these treats. All of them are pretty simple and you can get your kids to help you with most of these fun treats.