Easter egg hunt at the San Francisco Zoo
This weekend, we took Emma to the San Francisco Zoo for their annual Easter party and egg hunt. If you can't tell from the photos below, she had lots of fun, particularly hopping like a rabbit in any of the five (!) bouncy houses that were set up in the meadow. First time Emma has […]
This weekend, we took Emma to the San Francisco Zoo for their annual Easter party and egg hunt. If you can't tell from the photos below, she had lots of fun, particularly hopping like a rabbit in any of the five (!) bouncy houses that were set up in the meadow.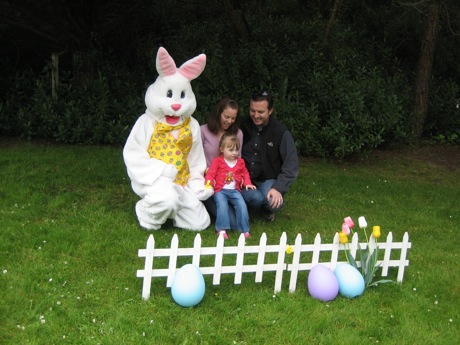 First time Emma has been excited to see a life-size character. (Past run-ins with Santa haven't gone too well yet.)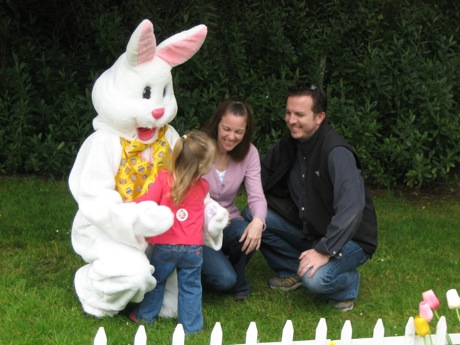 So excited that she wanted to give him a big hug before we said goodbye.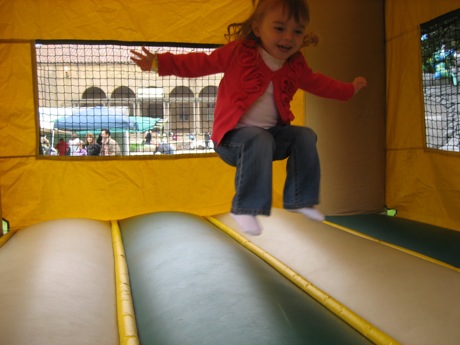 She didn't like jumping in the bouncy house, did she?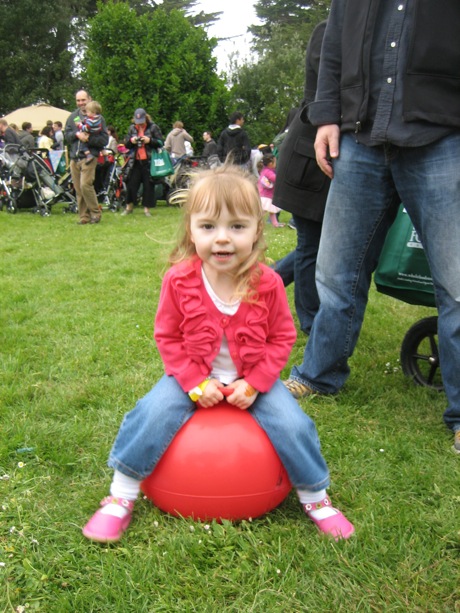 Hoping along the grass with a giant red ball – something she didn't want to stop.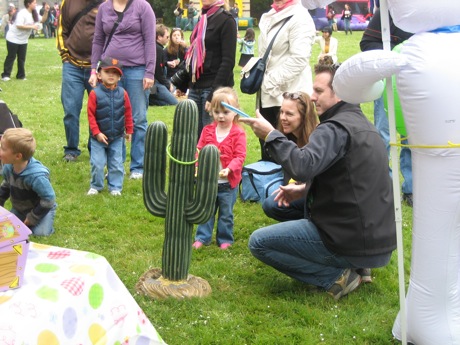 Tossing rings onto a cactus for prizes.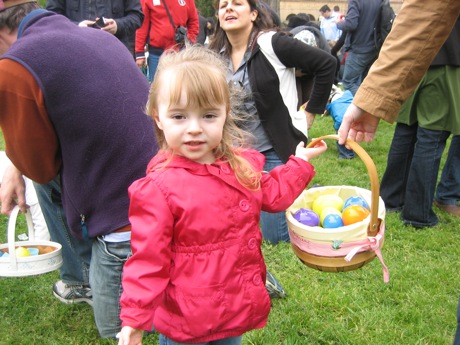 Emma showing off the results of her Easter egg hunting skills.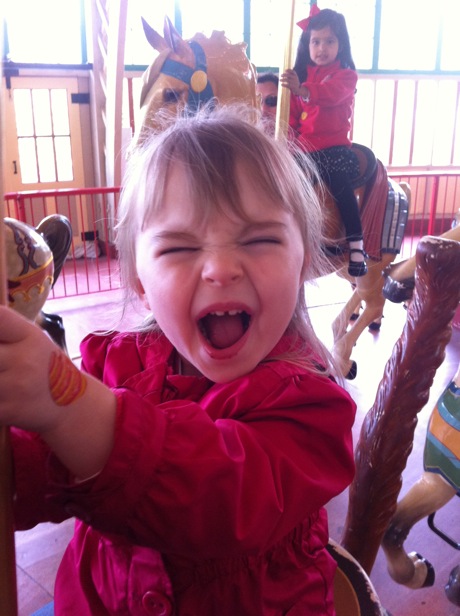 And finally, a few rounds on the carousel, where Emma shows she knows how to have a good time!