Girl Scout cookie treat board
Girl Scout cookies make the perfect treat board for any event. Find your favorite Girl Scout and get a few cookie flavors to make a quick and easy dessert board for any occasion.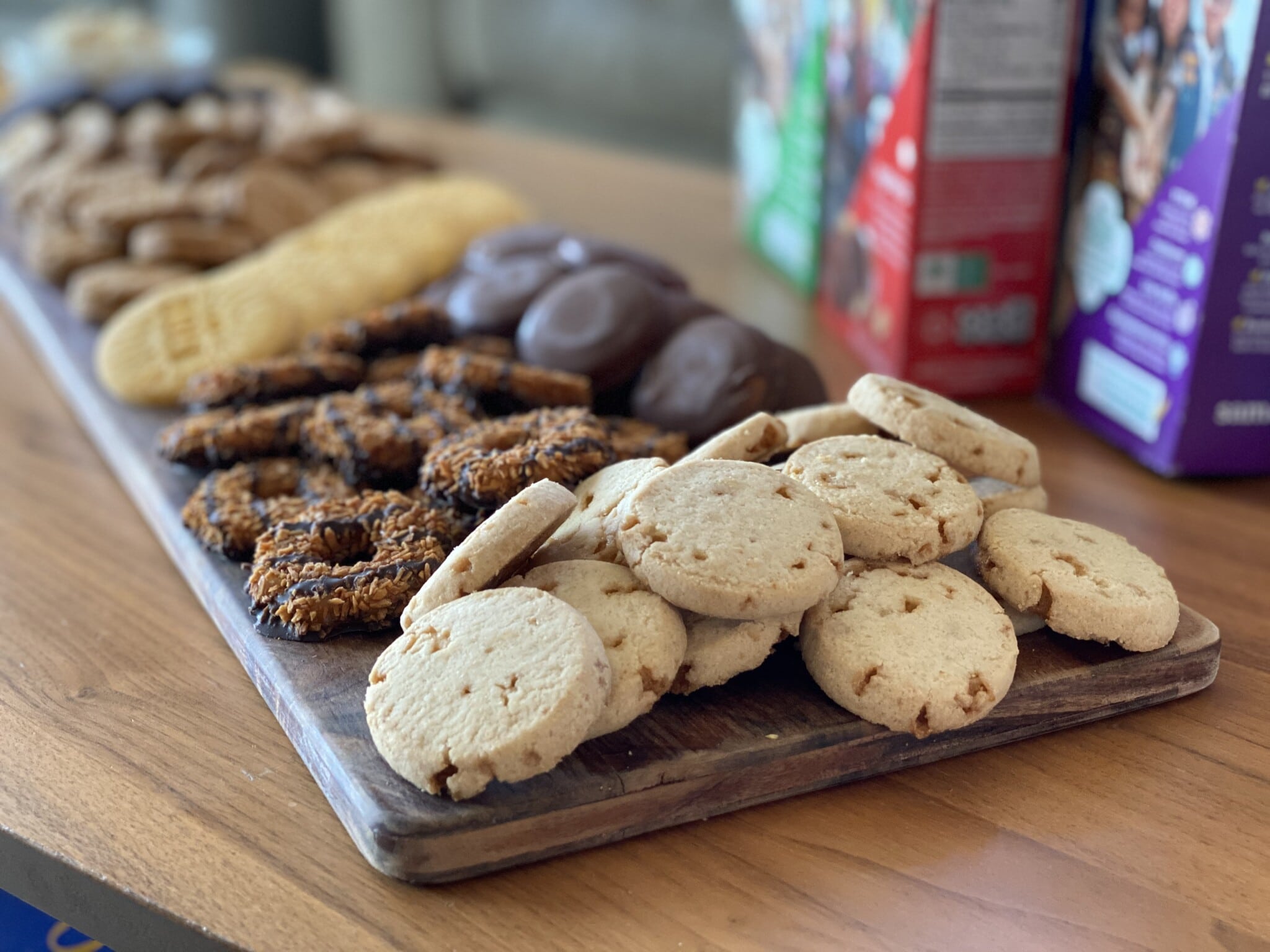 Thinking about what to bring for the big game? We're invited over to a party this weekend to watch the Super Bowl and we can't wait. As San Francisco transplants, we're thrilled. It's only fitting that I signed up to bring a shared dessert of Girl Scout cookies. Ever since I got bit by the charcuterie board bug, I knew I needed a Girl Scout cookie treat board in my future. This was perfect timing.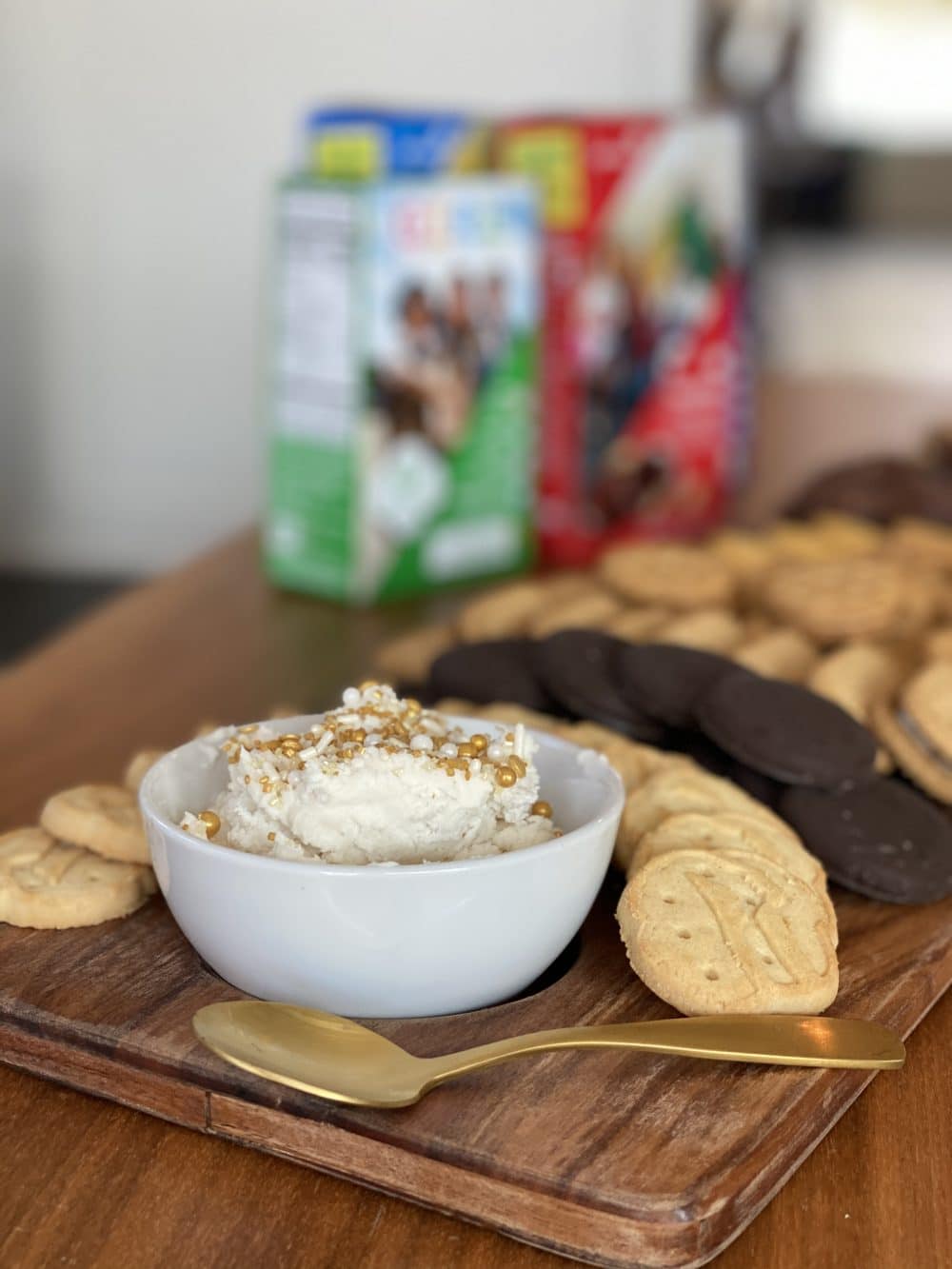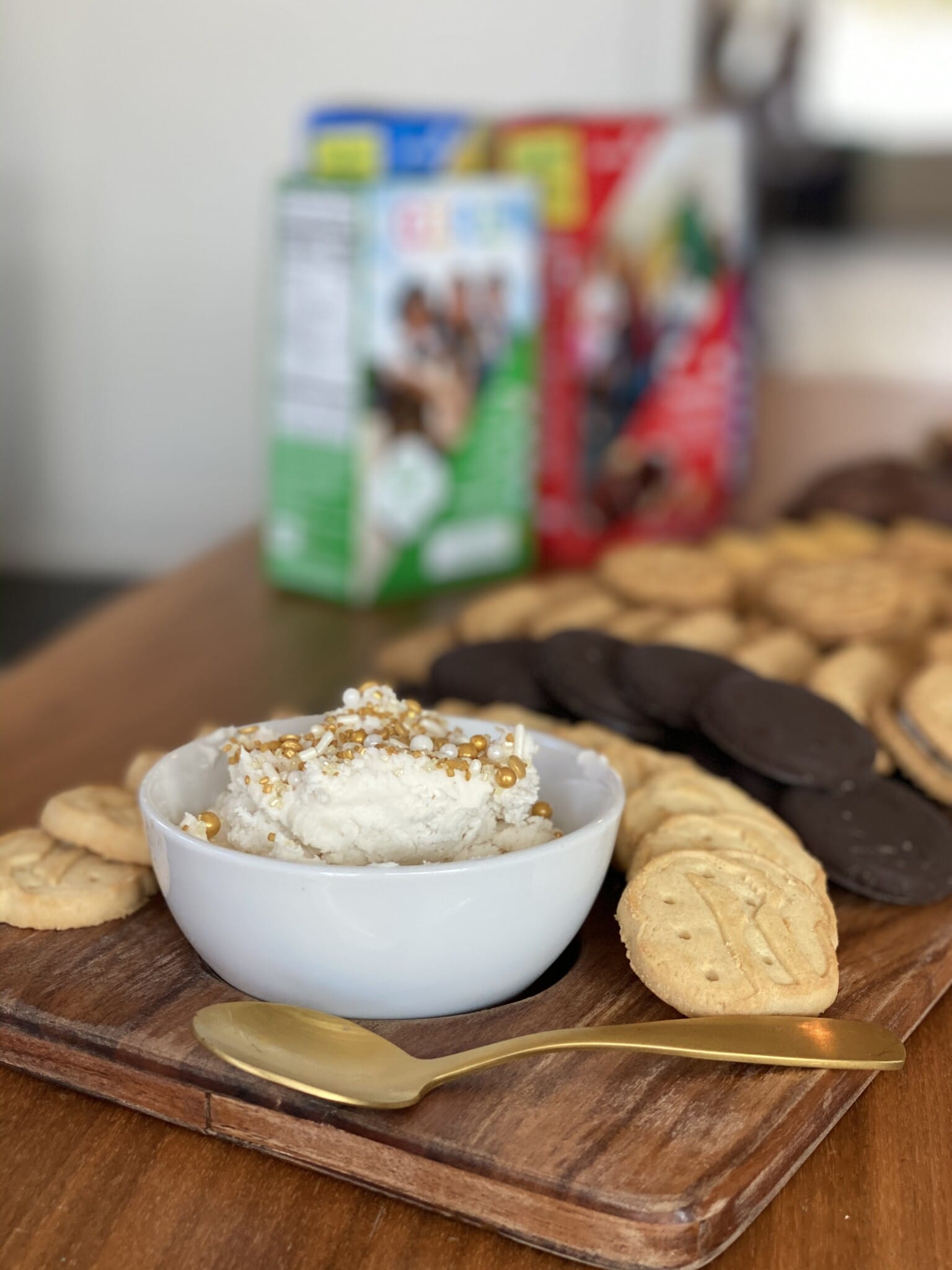 We have eight different varieties of cookies in our area. There's even a vegan option (Thin Mints) and a cookie for those that are gluten-free (Toffee-Tastic.) So creating a fun board is easy. I wanted to make sure the new lemon cookie, the Lemon Ups, was in the middle. These cookies have inspirational sayings like "I'm an innovator, Risk Taker, Leader and I'm bold." Great for game day conversations.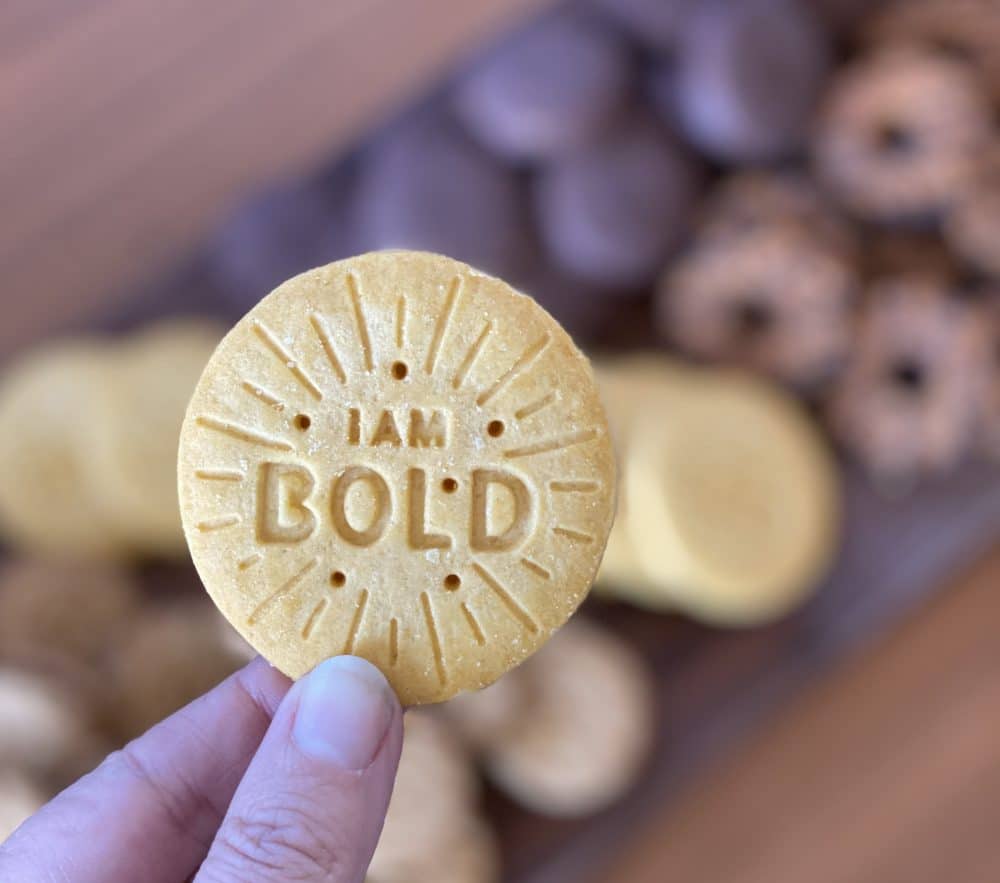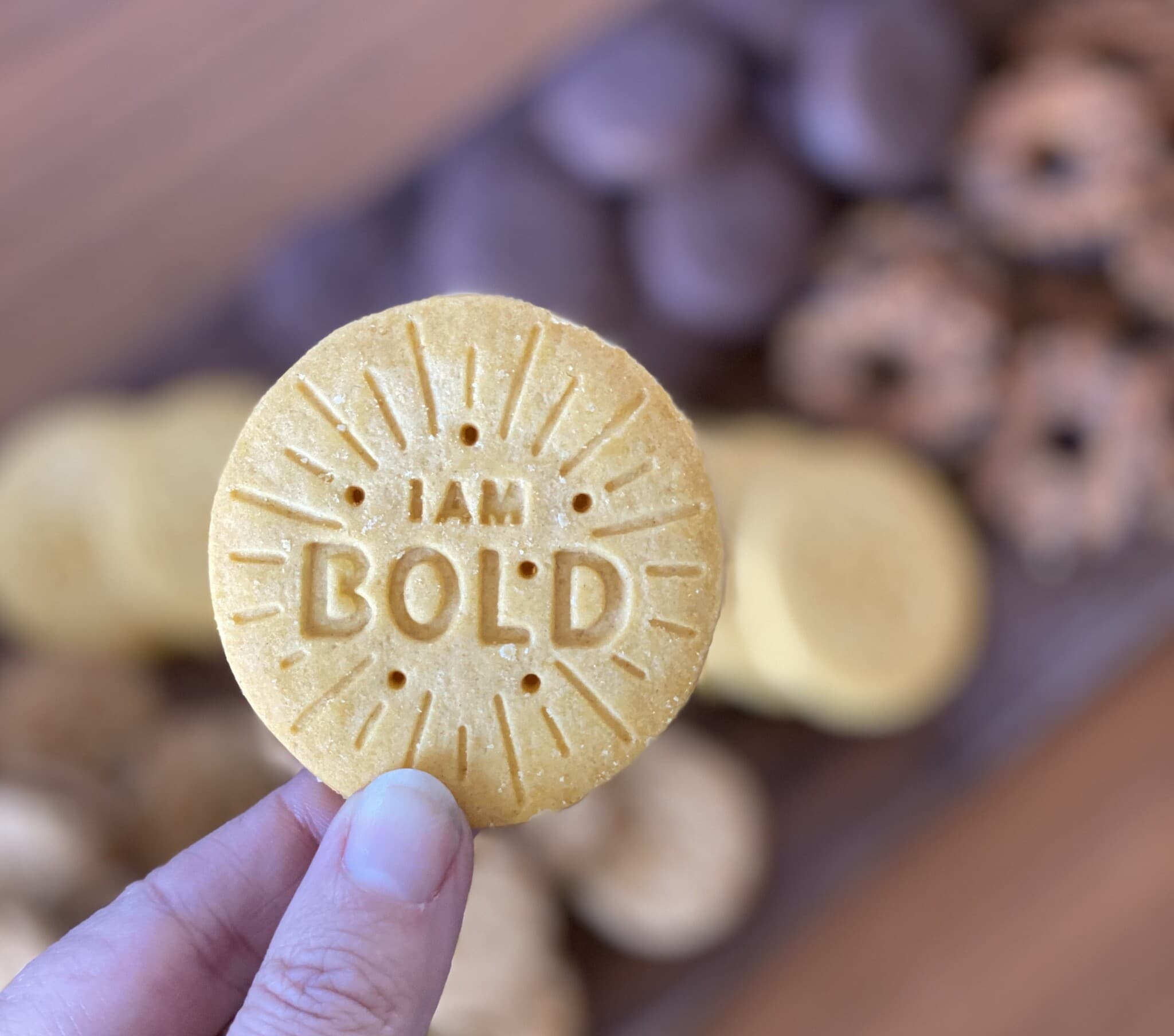 I also made a dip. If you can say that I made it at all. It's a jar of my favorite vanilla bean frosting and I added our team color sprinkles. Go red and gold! This makes a nice dip for the Trefoils.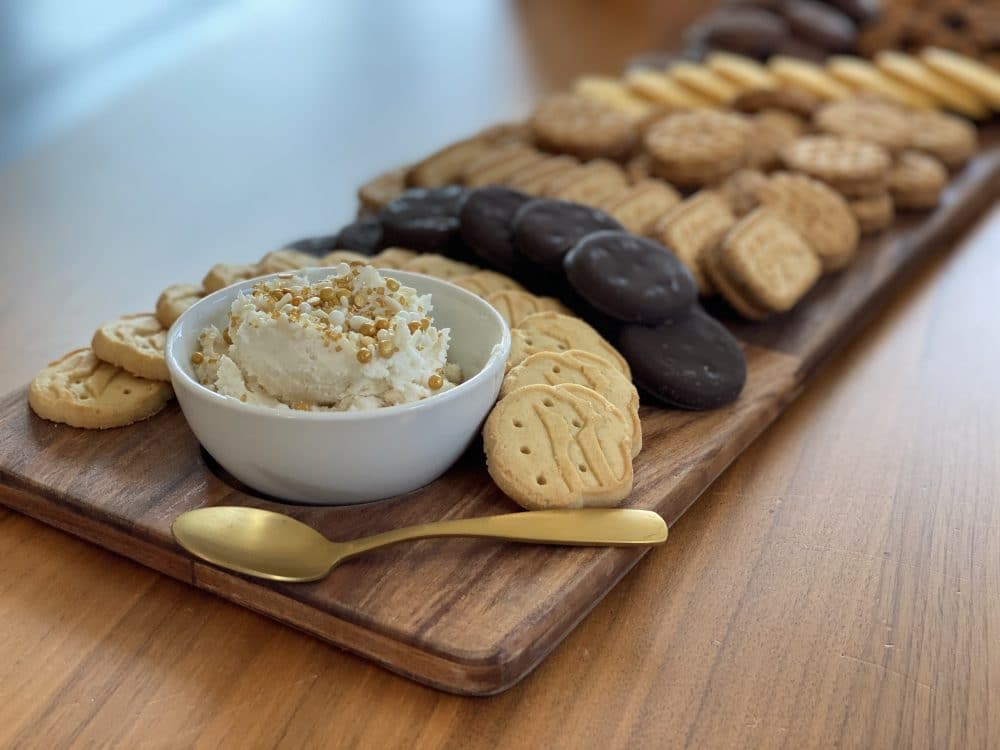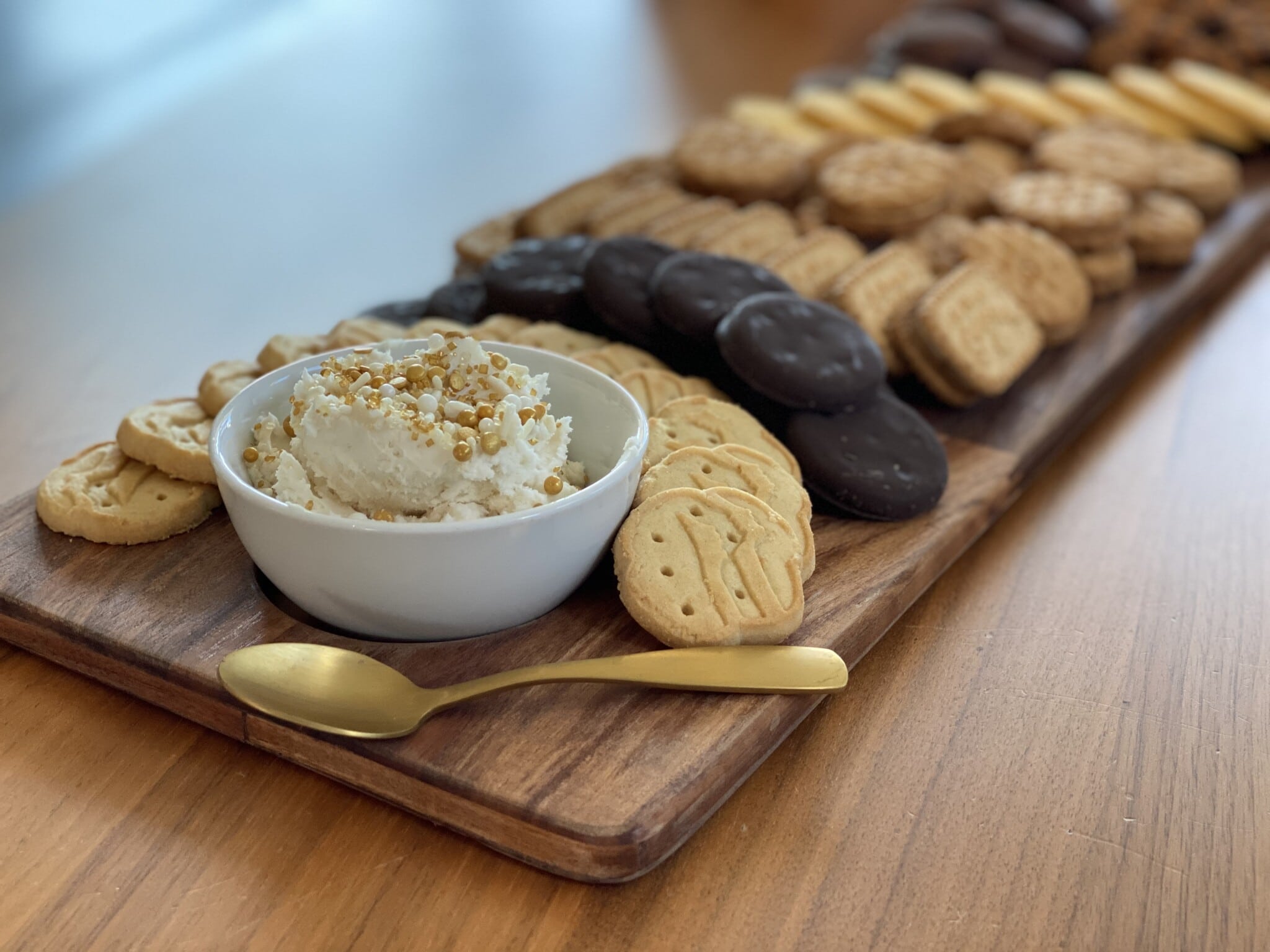 So, find your favorite Girl Scout (I know two if you need one) and get a few boxes of your favorite cookies to make a fun Girl Scout cookie treat board for the big game, your next cookie meeting, Valentine's Day, or your next big event.