Taste test video: Girl Scout cookie varieties
Did you know there are different Girl Scout cookie bakers? Our girls taste-tested every Girl Scout cookie varieties and shared their thoughts on how each cookie compares.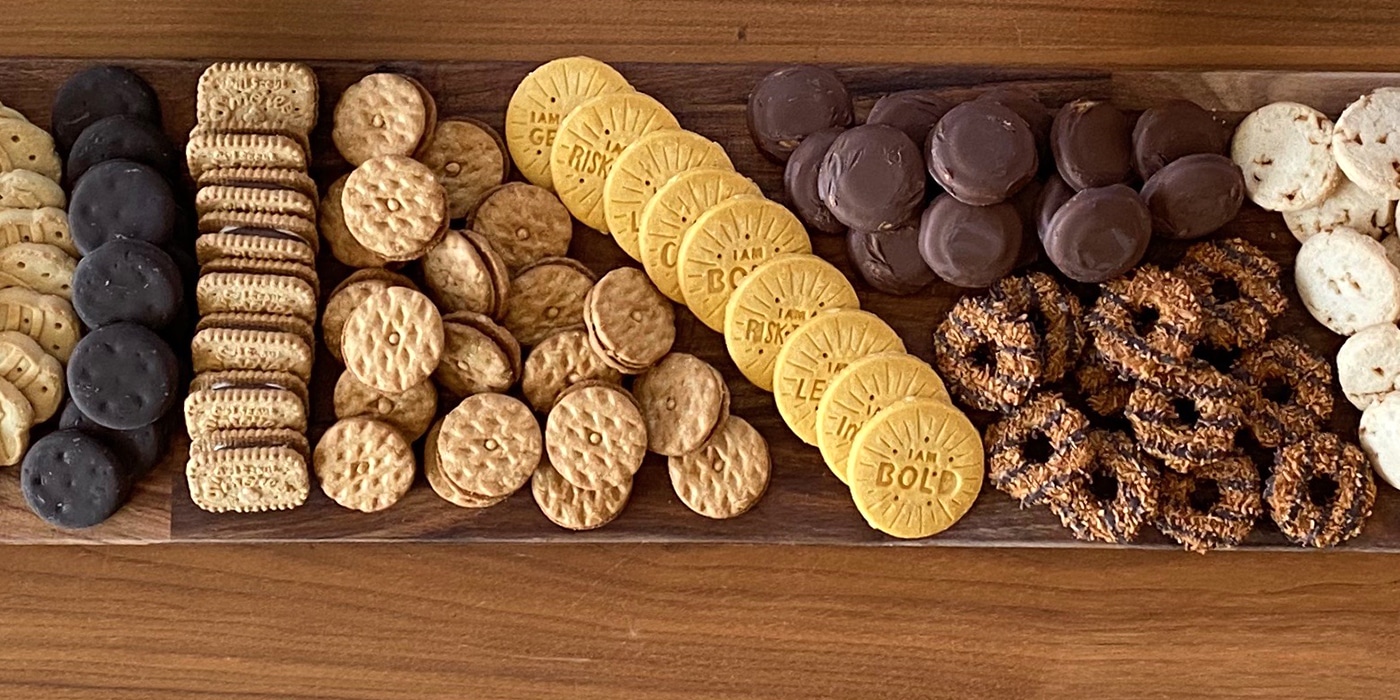 When we first started selling Girl Scout cookies, I never knew how many varieties there were. I knew about Thin Mints, and considered myself an expert in that area alone. But as veteran cookie parents, we now know there are many different flavors and even two different bakers, names, box designs, and they even sell in different locations.
We recruited two Girl Scouts to compare each cookie from the two cookie bakers, Little Brownie Bakers and ABC Bakers. So how does each cookie crumble? Here are two honest Scouts' thoughts on all the different Girl Scout cookie varieties.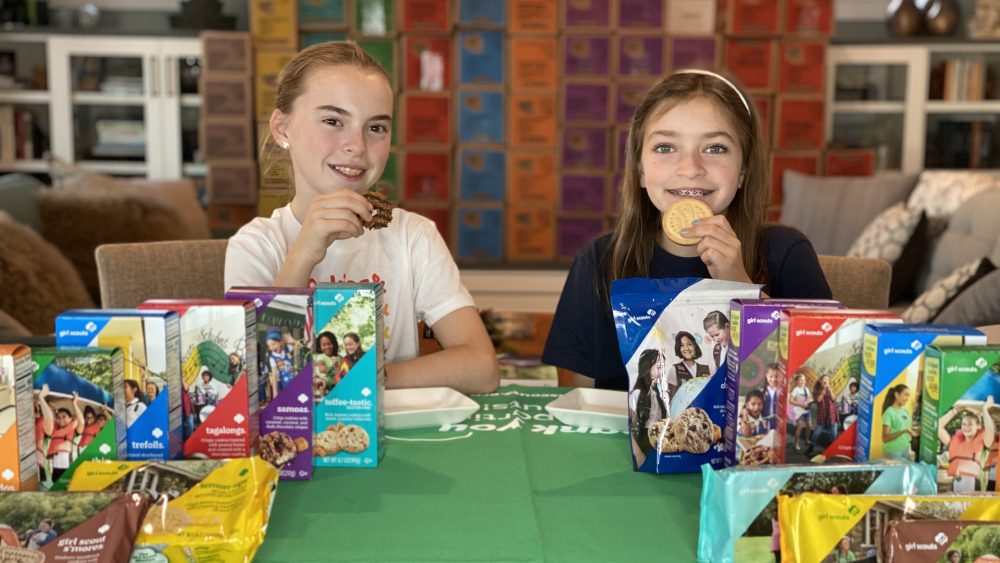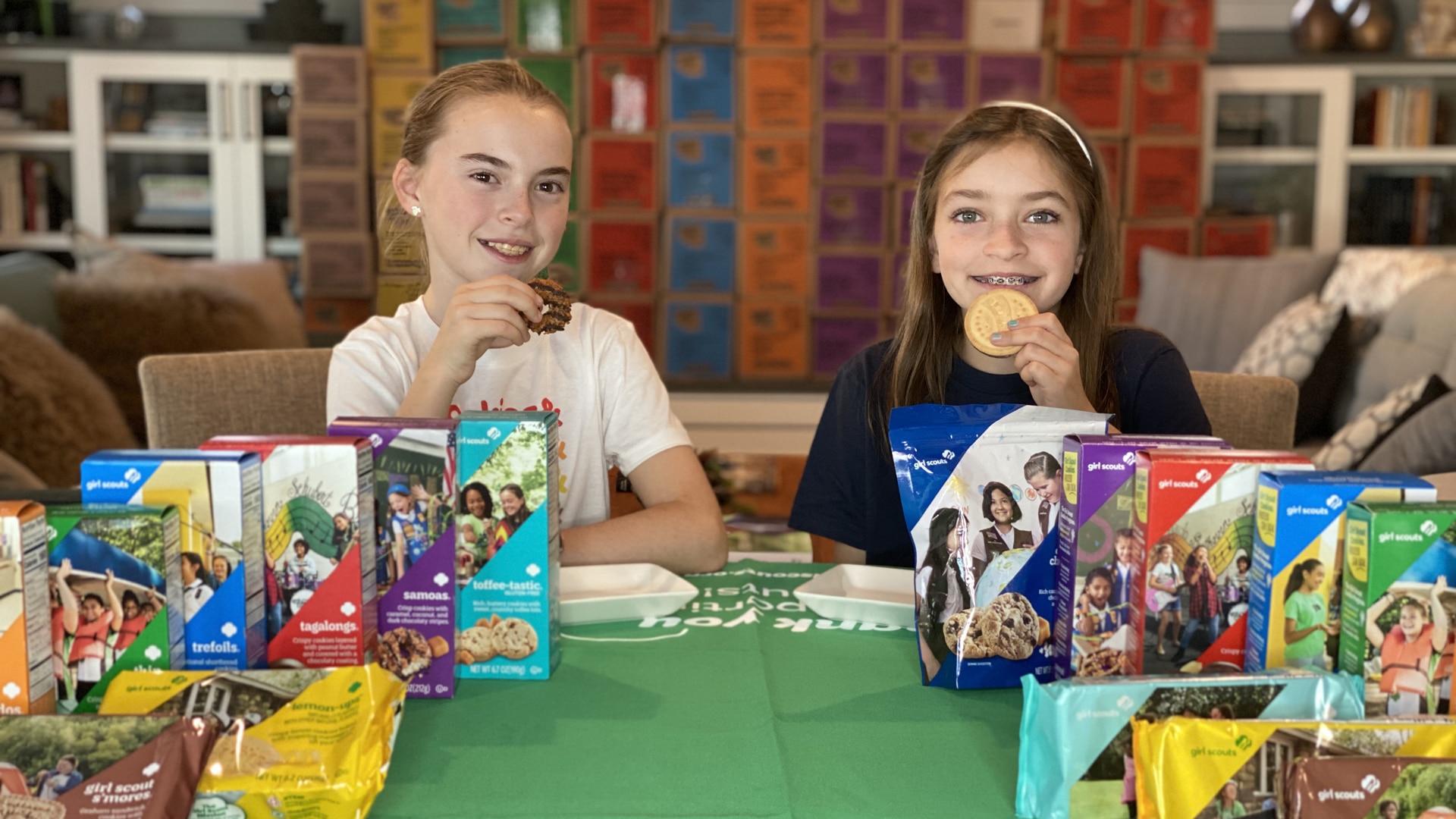 Girl Scout Cookie Taste Test
These two Junior Girl Scouts have been selling cookies for the last five years, and have even seen a few cookies come and go. This year, our baker introduced the new Lemon-Ups. But will you see that cookie in your area? It depends on which cookie baker your regional Girl Scouts council uses.
See what our girls think of the cookies, and which one earns their favorite cookie award. You may totally agree with one of them, or you might be surprised.
Even if we don't all agree on a favorite cookie, we can agree on one thing. Girl Scouts are hard-working entrepreneurs. When they're selling cookies, these scouts are learning life skills that will benefit them in the years to come.
So when you see a Girl Scout out there going door-to-door or standing in front of your favorite local business, remember… they are working. Be respectful of their workspace and listen to what they have to say. These smart cookies are working hard to make the world a better place… one cookie sale at a time.
Looking for more information about Girl Scout Cookies? Here's the official Girl Scouts "Meet the Cookies" page. And information about each baker and their cookies can be found on their respective sites: Little Brownie Bakers and ABC Bakers.
Like this post? Here are a few others that might interest you…