How to make a paper pinwheel
Looking for an easy DIY craft that you can make in minutes? These paper pinwheels are the perfect craft project for any age.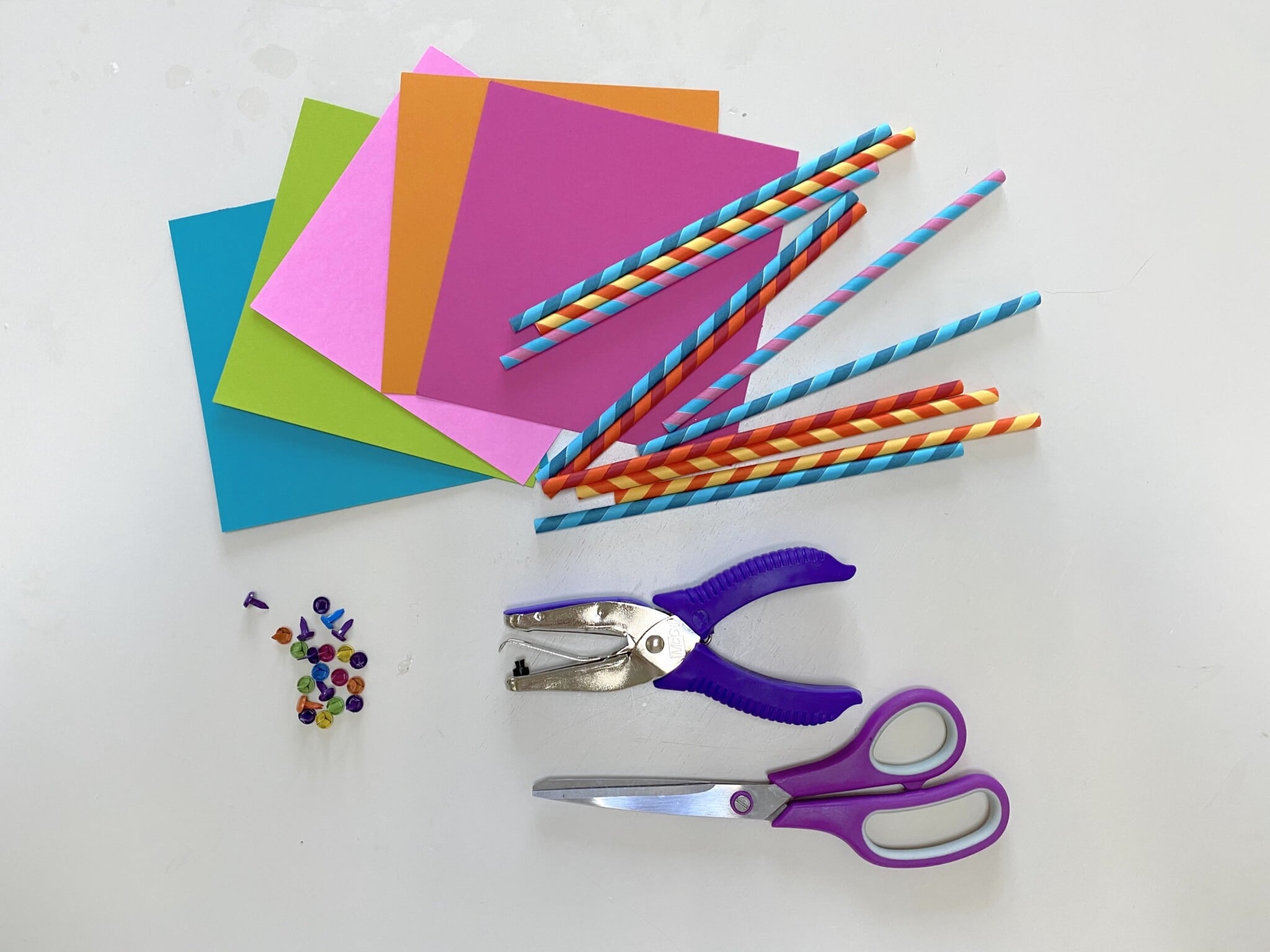 Disclosure: This post contains affiliate links, from which we will make a small commission if you click thru and complete a purchase.
We have around 34 Girl Scouts in our multi-level troop. During cookie season, I find it hard to do anything but sell cookies. As a leader, I'm exhausted and have very little brain capacity left. Even though I plan out our year in advance sometimes I am just looking online for last-minute Girl Scout craft ideas that I can throw together at the last minute and ditch the meeting plan altogether. Paper pinwheels are the perfect DIY craft. Here's how to make a paper pinwheel in seconds.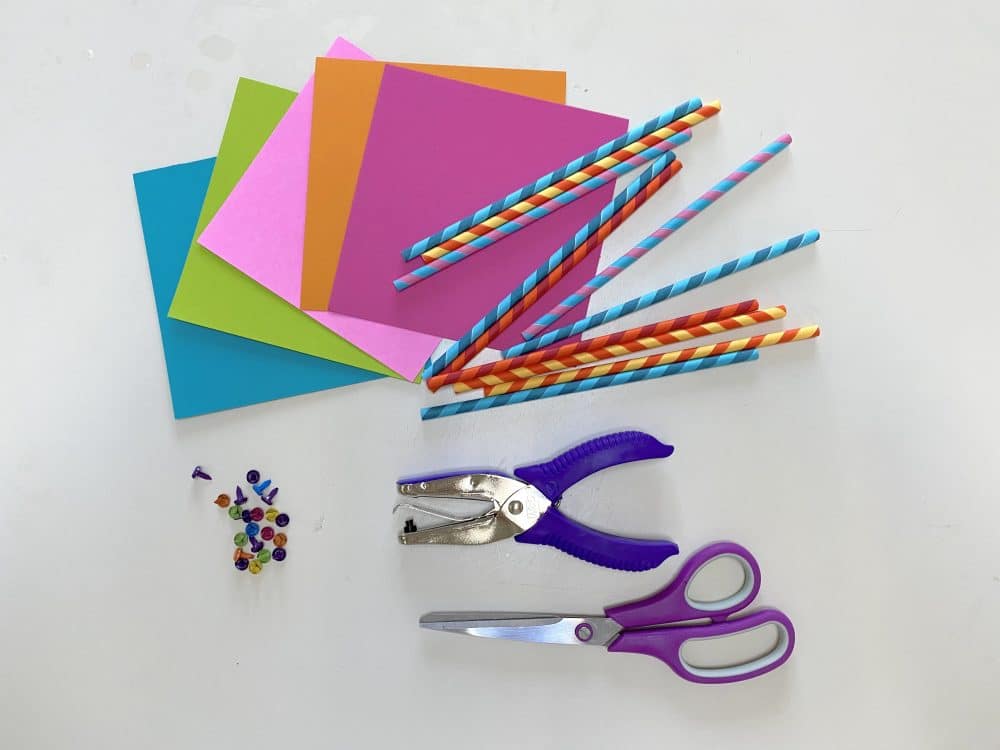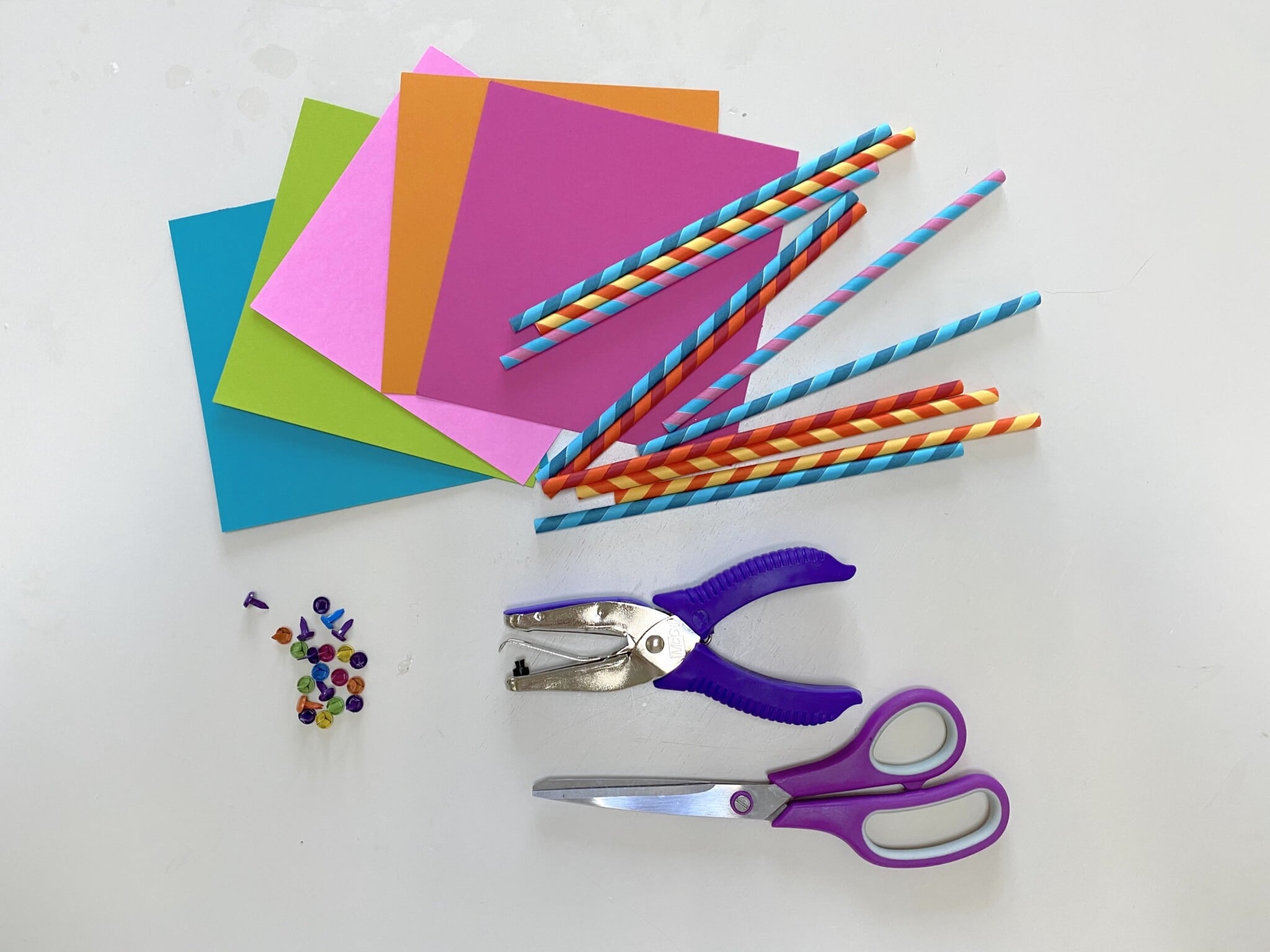 My go-to last-minute craft is making pinwheels. This is the perfect craft for every level of Girl Scouts.
What you need
This project is so quick and easy. We usually have them make 2-3 pinwheels in different patterns. But there are fun to make during the different holidays. Our cookie season is around Valentine's day, so we pick patterns that reflect the holiday. We have also donated these to a church Senior luncheon for table decorations.
How to do it
Take your craft paper and cut from corner to center. Do this for all four corners. Be careful not to cut all the way. Using your hole punch, put a hole in the bottom right corner of each one of the four corners plus one hole in the center of the paper.
Starting with one corner, put your brad into the hole. Repeat until you have all four corners held together with the brad. Put the brad through the center hole. Get your straw. Flatten the top of the straw and poke a hole through the top middle. Put the brad through the hole and open the backside of the brad. Now you have a paper pinwheel.
When you use double-sided paper, the pinwheels will show both sides. This is why I really like using this type of paper. And if you don't have the fancy double-sided paper, just use two colors together like the pinwheels below.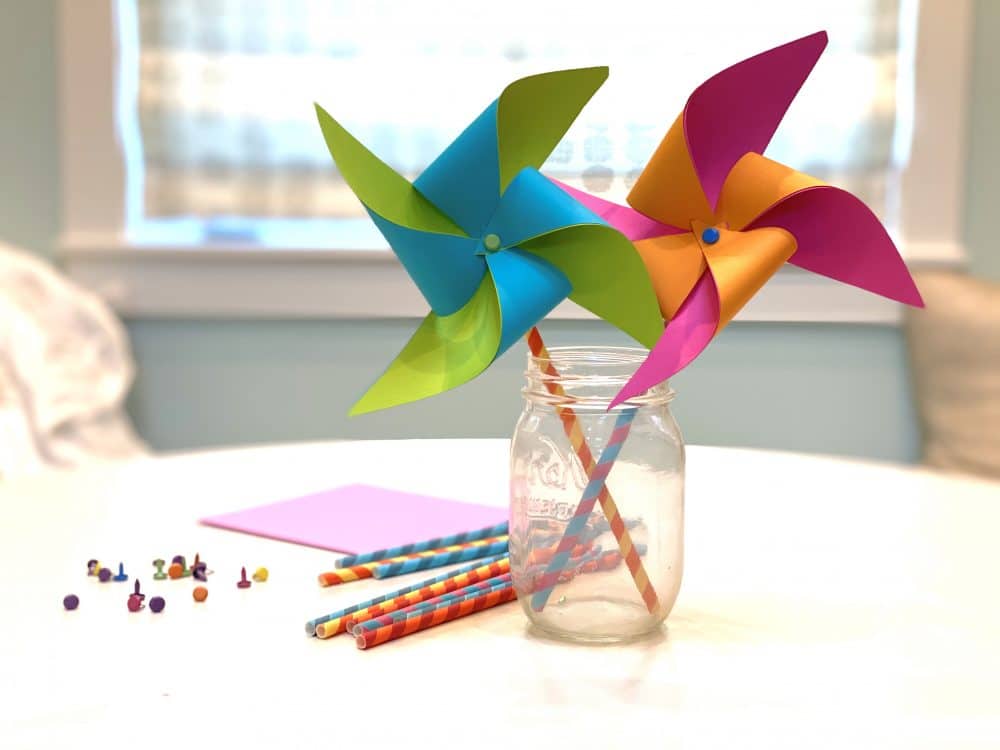 So easy to do and fun to make. As I said, you'll want to have enough supplies to make 2-3 per girl as these don't take long to make.