At what point did people stop eating ambrosia? I'm seriously worried that at some point ambrosia salad is going to be in the pages of a "what not to eat" magazine. Or is it already and I just don't know? I have the best ambrosia salad recipe and I'm here to share it with you… step by step!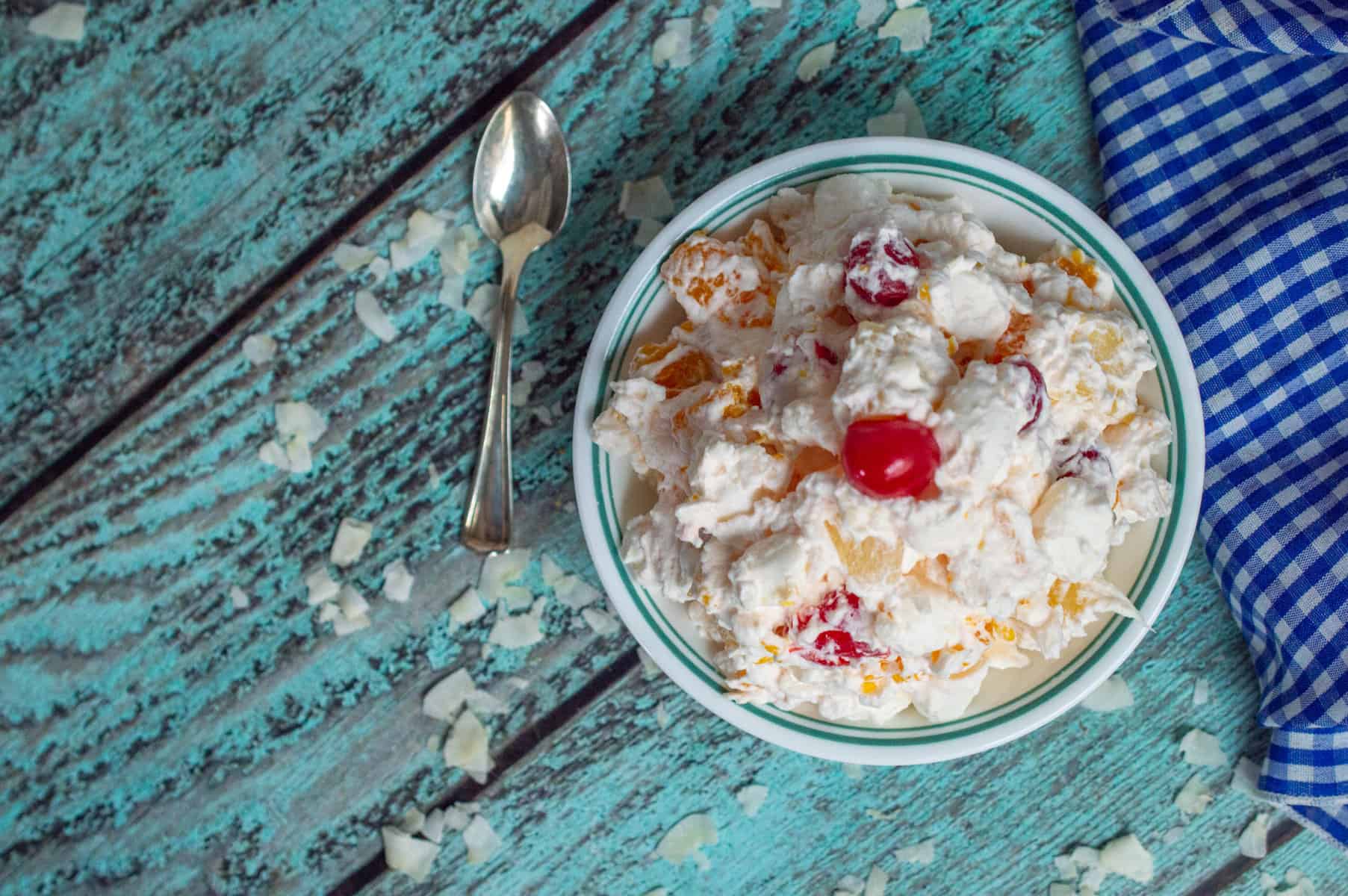 Ingredients for Ambrosia Salad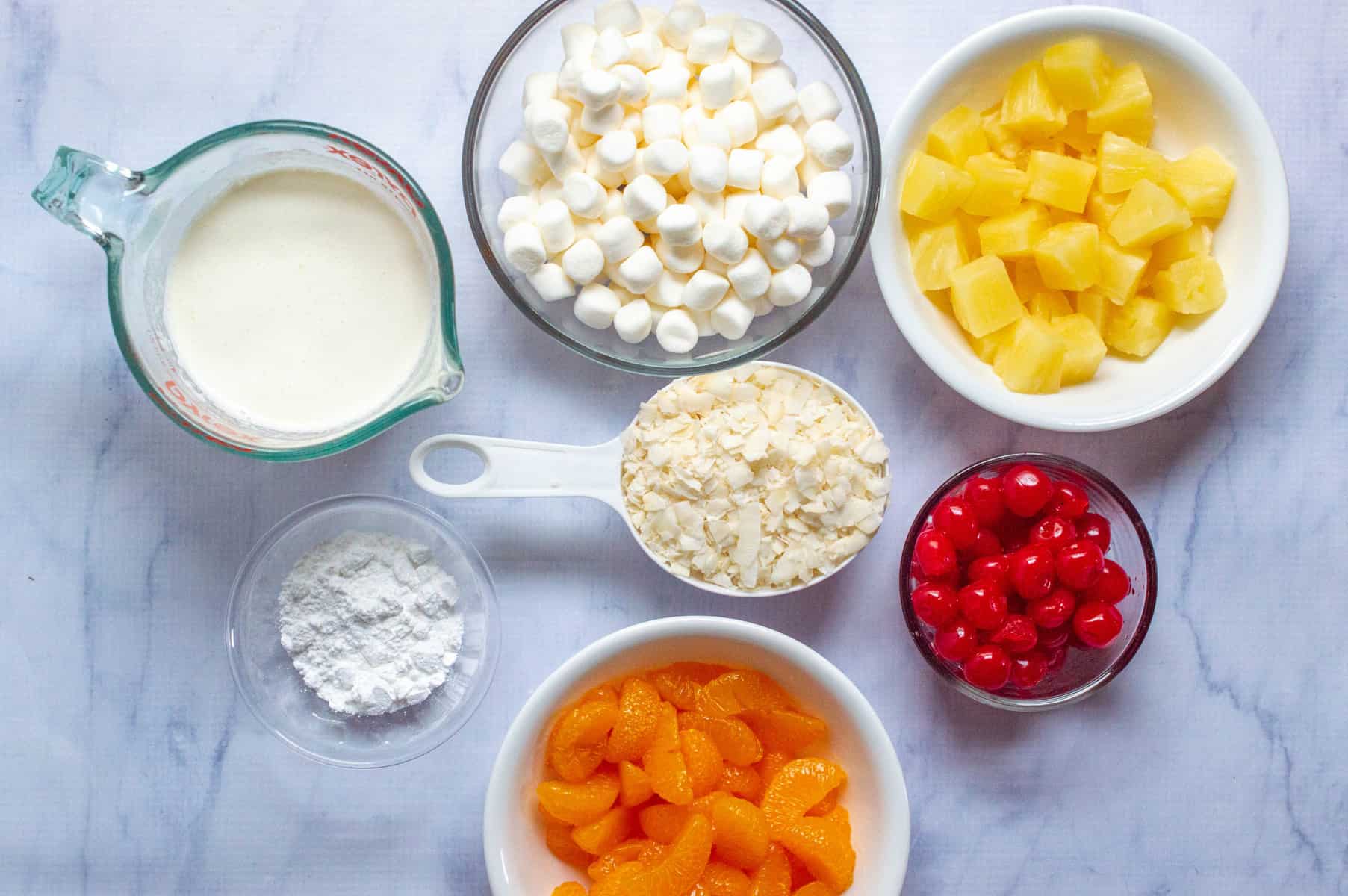 1 ½ C heavy cream

¼ C powdered sugar

1 (20oz) can of pineapple chunks

2 C mini marshmallows

1 (15 oz) can mandarin oranges

1 (10oz) jar maraschino cherries

1 C unsweetened flaked coconut
Directions
Combine heavy cream and powdered sugar in a stand mixer with a whisk attachment. Turn you mixer on low when adding in the heavy cream unless you want powdered sugar all over your kitchen.
Whip on medium/high speed until it becomes whipped cream (stiff peaks) but do not over-beat. This usually takes 3-5 minutes for the right consistency.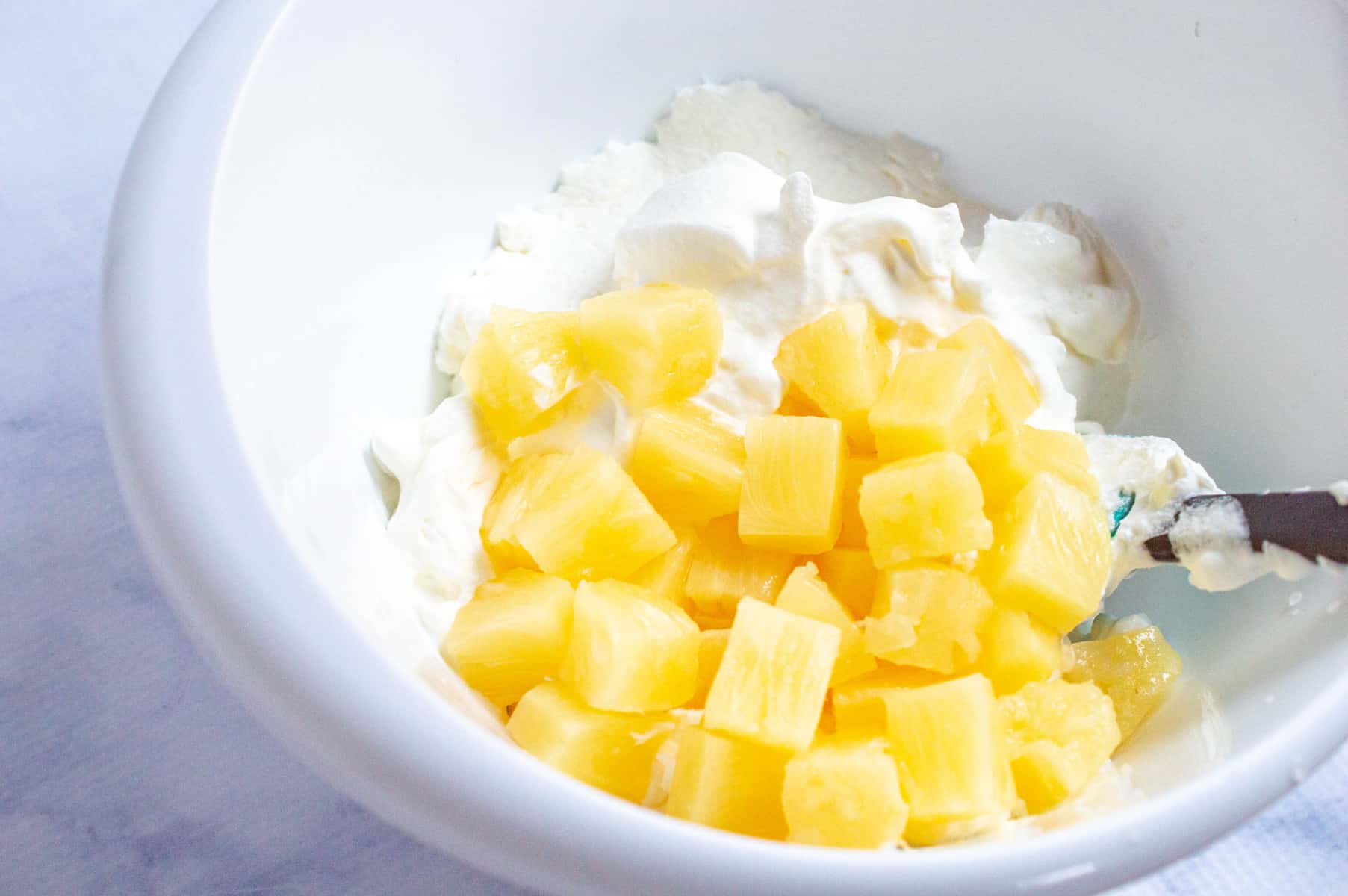 Add whipped cream to a mixing bowl. Fold in the pineapple, marshmallows, coconut and cherries. No, you may not skip the cherries. Eat around them if you have to, but you may not leave them out.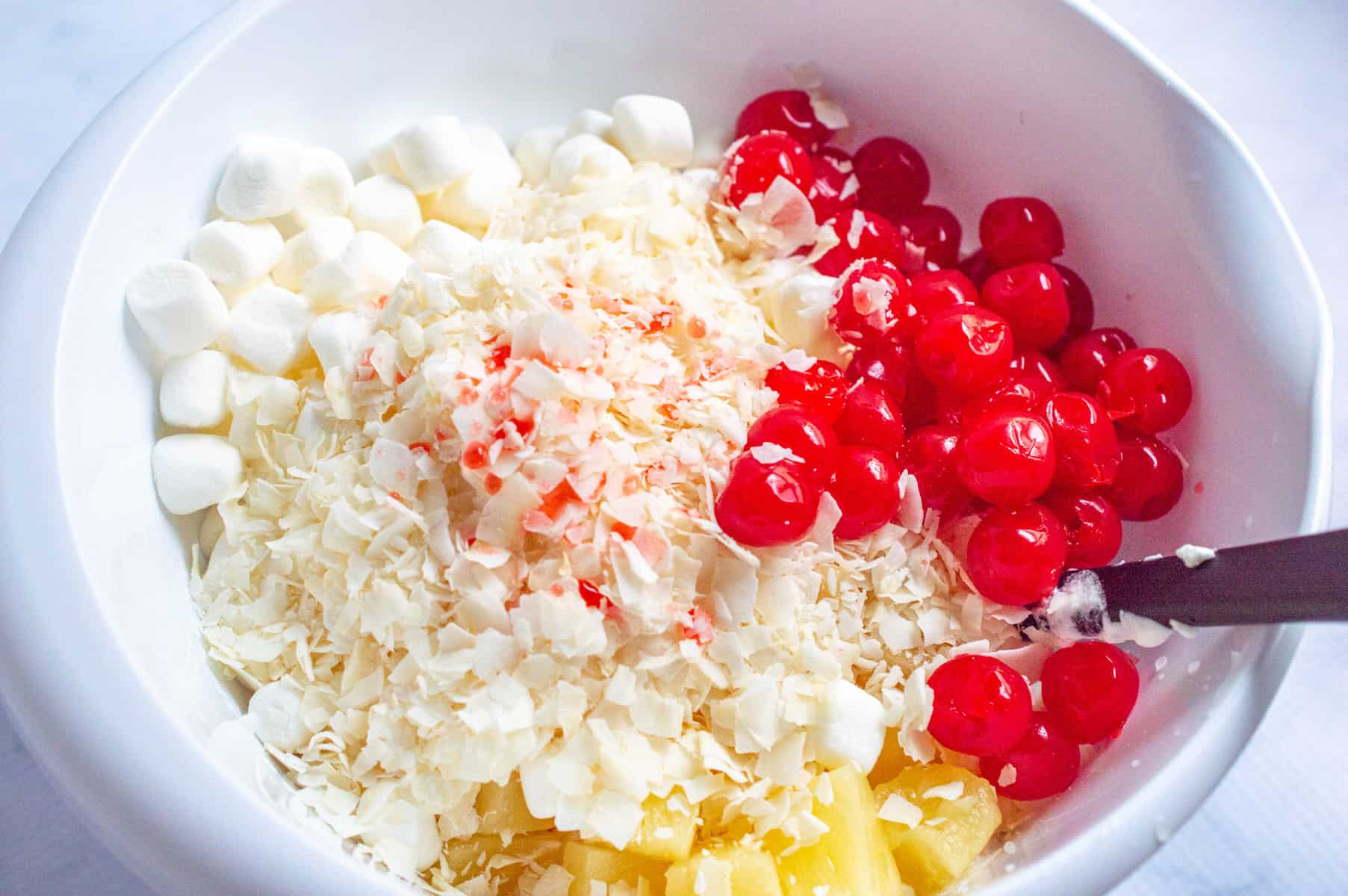 Add mandarin oranges and fold in. You need to be quick with this step if you have kids around. If not, they come along and start picking them straight out of the can.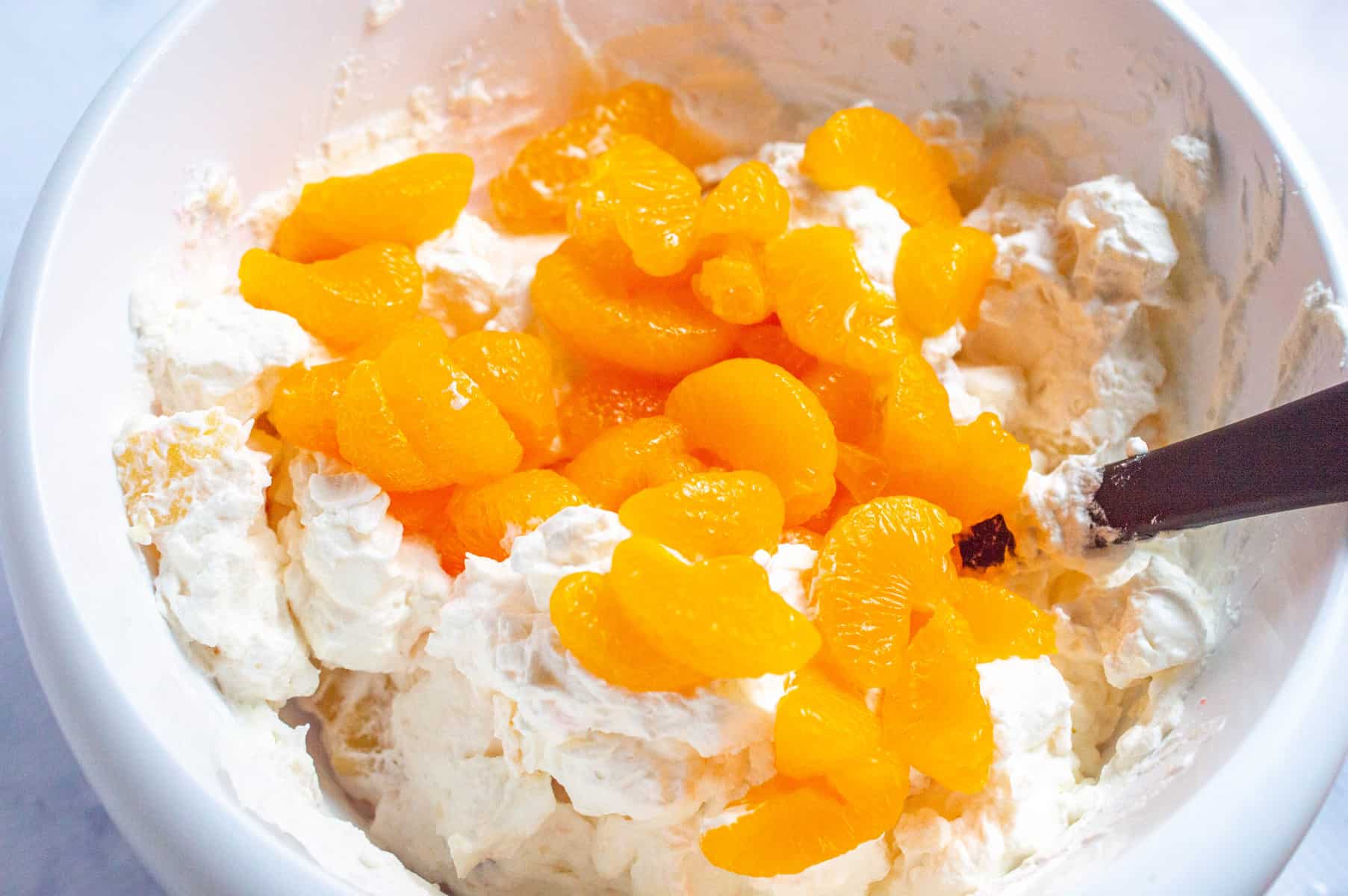 Once everything is nicely mixed, chill for 1-4 hours so it's nice and fluffy. Ambrosia is best service the day it's made so the whipped cream doesn't break down. It's so easy to make, chill, and enjoy in one day. 
I make this at least once a year. We all love it and wonder why I don't make it more often.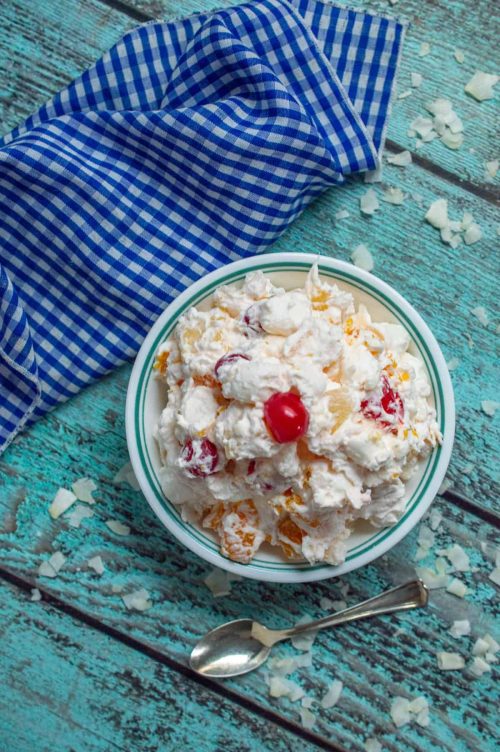 Additional tips and tricks
No stand mixer? Use an electric hand mixer.

Mandarin oranges are delicate, so if you want to keep them from falling apart, add them at the very end.

The longer you chill the more the marshmallows will absorb.