Ride the Ducks: San Francisco
There is so much to see in San Francisco. We've lived here many years now and I can honestly say that even I haven't seen it all. We recently had the opportunity to "Ride the Ducks" through San Francisco and I couldn't wait to take my family on the adventure.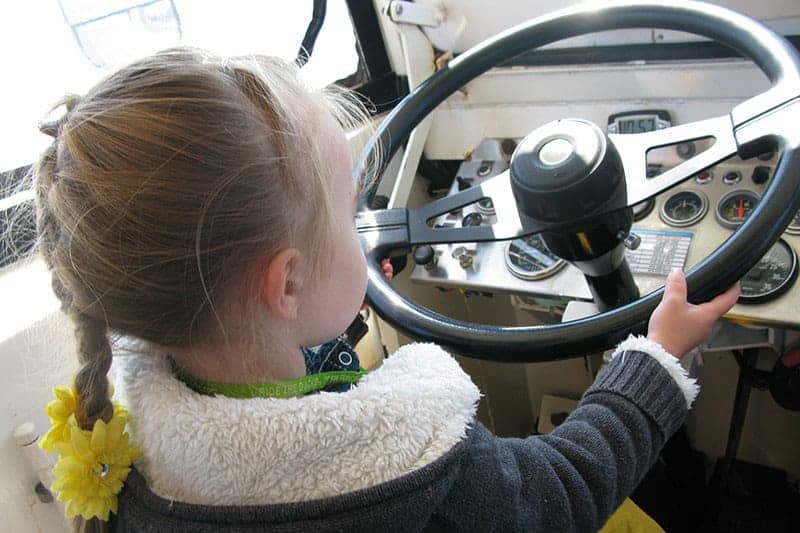 Disclosure: We were (or will be) hosted as guests at this location or event, provided complimentary or discounted access, and/or given compensation in exchange for our thoughts about it.
The Ride the Ducks tour boat takes you on a 90 minute tour through several SF landmarks throughout the city. Depending on your  "Captain" you'll get an entertaining tour about the city's history, some celebrity info, and its hot spots. Of course the little Wacky Quackers they pass out to everyone before you embark makes this trip unique. They're little yellow whistles shaped like a duck's bill. But instead of a whistle sound, they quack. Get ready to "quack" your way through town! We had a blast quaking around town to the Village People's YMCA!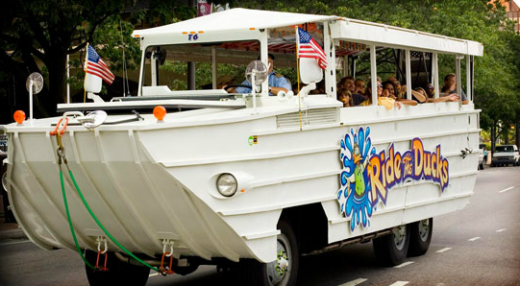 After a quick photo op, we boarded our boat on time at Fisherman's Warf and headed West. We got a quick look at the Trolly Car turnabout. Since the trolly cars don't use a reverse, they are put on a turnabout and sent back up the hill. This is a beautiful spot. On a clear day, you can get a great picture of the Golden Gate bridge.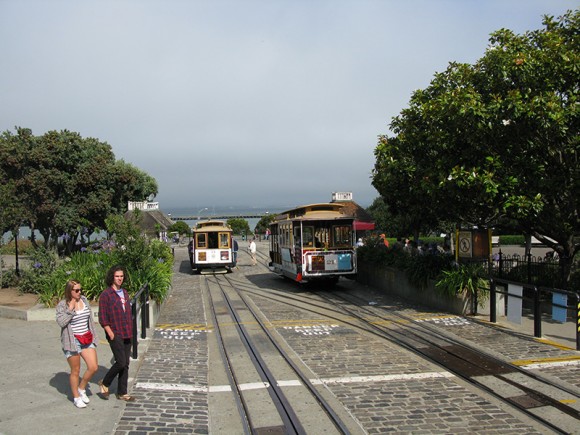 You can also see Ghirardelli Square from here. Ghirardelli Square is where they made the famous Ghirardelli chocolates which are still one of the best premium chocolates around. Make sure you stop in for a free sample when you're in town!
After a drive through Fisherman's Wharf, we headed over to North Beach (San Francisco's own Little Italy). I think this is the part of the tour where I really learned a lot about our city. Who knew the oldest literary house is still in San Francisco's own North Beach? City Lights Books was made into an official historical landmark in 2001.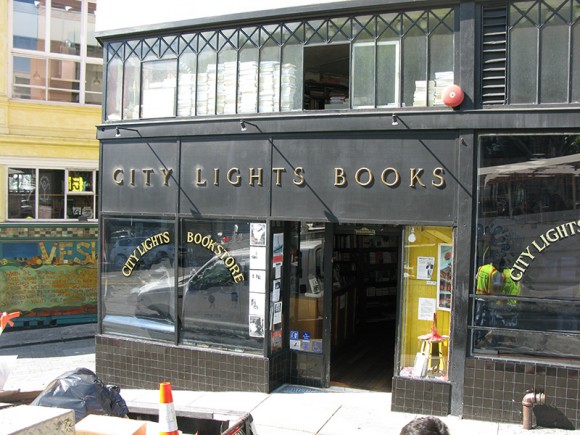 Another part of the city that I know nothing about is China Town. Such a hidden gem. You bet we'll be coming back soon to stop in to the Golden Gate Fortune Cookie Factory. For $0.50 you can even get your picture taken at the factory.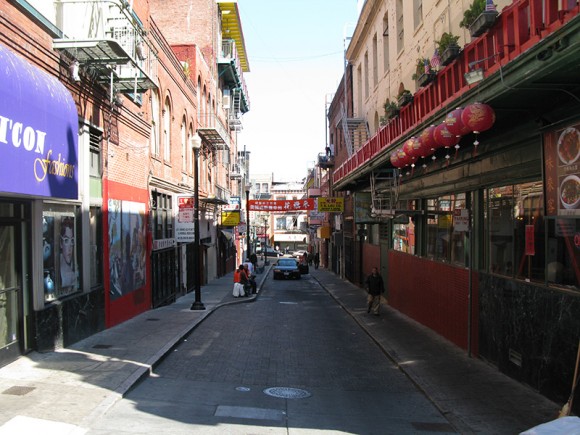 As we made our way to SOMA, I was really excited to be entering the cove. It was game day for the SF Giants, so the area around the park was full of excitement. After we entered the water and got out into the Bay, the captain asked for someone to take over the boat. Our daughter, Emma, was first to volunteer. She took her responsibilities very seriously, never taking her eyes off the water.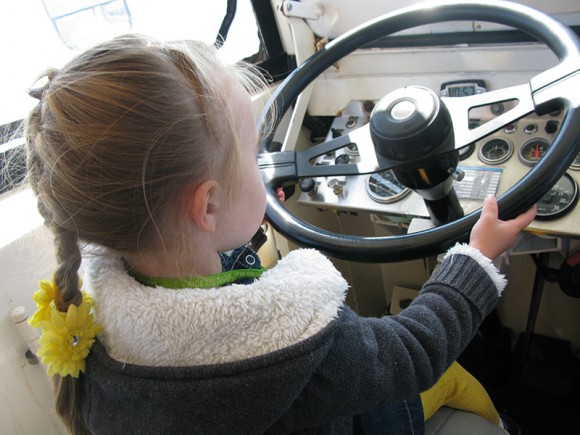 Part of your view while you're out on the Bay will include the Bay Bridge the city skyline.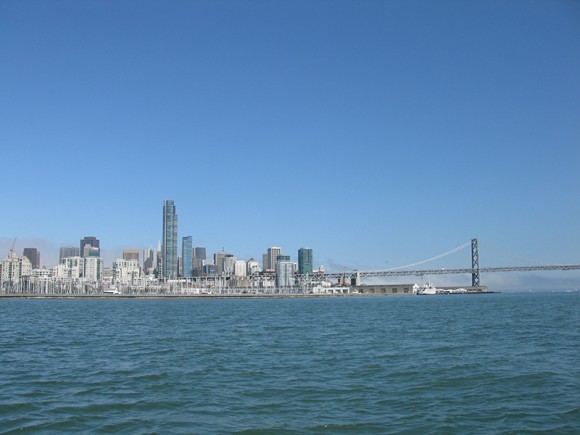 After a trip around the Bay, we got another great view of AT&T Park and all the eager fans awaiting the Giants game.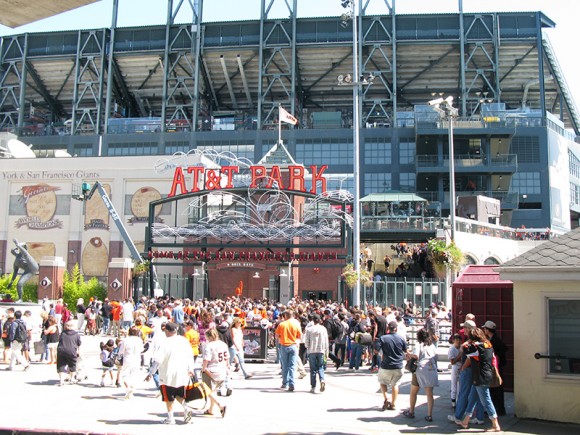 Ride the Ducks gave us a totally different perspective of our city. It was such a fun trip for all of us. I'd recommend the tour for anyone coming to town or for those of us who have lived here for years! The price is a little steep, but you can offset the cost by keeping your eye out for an online coupon.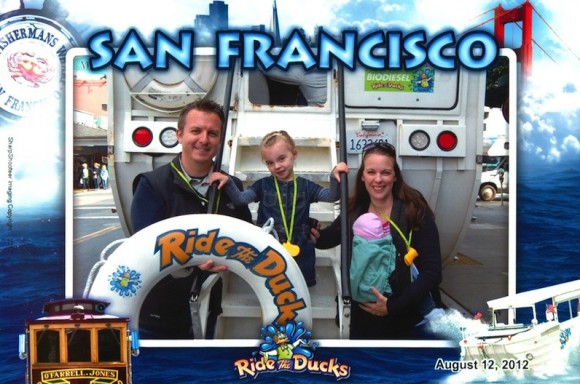 Of course no tour is complete without your ultimate tourist adventure photo!