Dulce de leche butter cookies
Every year, I host a cookie exchange. I make the same cookie every year. This year, I wanted to come up with something that would really "wow" the crowd. It's a tough crowd. These women bring it. I've seen cookies that look like they should be framed, not eaten. I went through all of my […]
Disclosure: We were provided a complimentary (or discounted) product or service and/or given compensation in exchange for our thoughts about it.
Every year, I host a cookie exchange. I make the same cookie every year. This year, I wanted to come up with something that would really "wow" the crowd. It's a tough crowd. These women bring it. I've seen cookies that look like they should be framed, not eaten.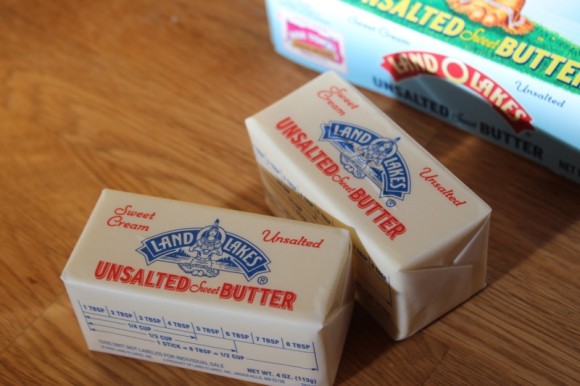 I went through all of my cookie books trying to find the perfect cookie to make. I couldn't find exactly what I wanted. I love those butter cookies that come in a tin around the holidays, and thought they'd be perfect sandwiched with a creamy carmel center. Bam, the Dulce de Leche Butter Cookie was born. Did you get that? Dulce de Leche Butter Cookie. Sigh. I love every element of this cookie.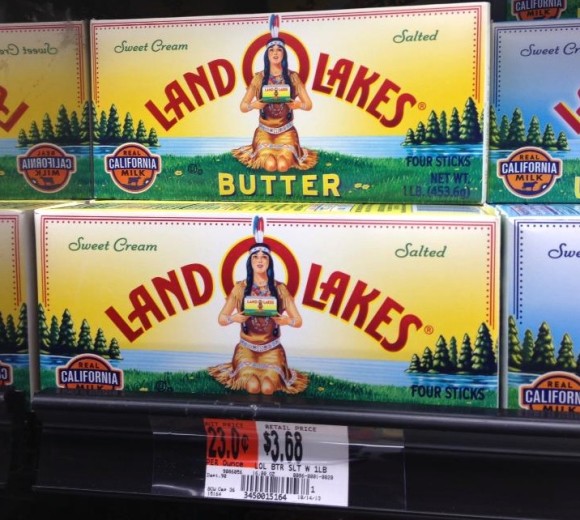 Growing up, my grandmother would only use a particular brand of butter. She would never make a pie crust with anything but that brand. I don't think I've seen that brand in years. I'm not superstitious like my grandmother, but I do like to use a better quality butter when baking. This time, I used Land O'Lakes Butter Sticks I found at Walmart.
Here are the ingredients you'll need to make these cookies.
For the butter cookie
1 1/2 sticks of room temperature butter
1 1/2 cups of flour
1/2 tsp salt
3/4 cup of powdered sugar
1 egg
For the filling
1 14oz can of Sweetened Condensed Milk
A lot of patience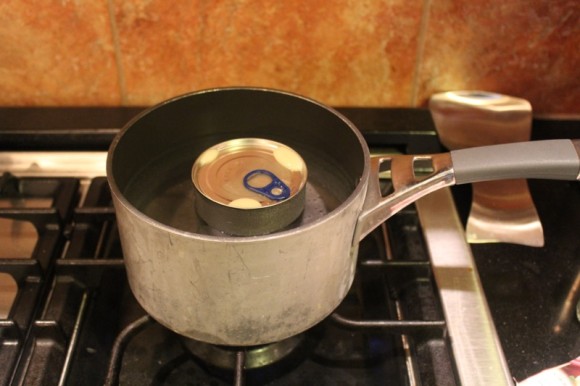 Start making the filling first. This is going to take a while. Remove the label from the can. Poke three holes in the top of the can. This way, it won't explode and you can check the color as it cooks. Place the can in a pot of water, about a good inch from the top of the can, and let it simmer.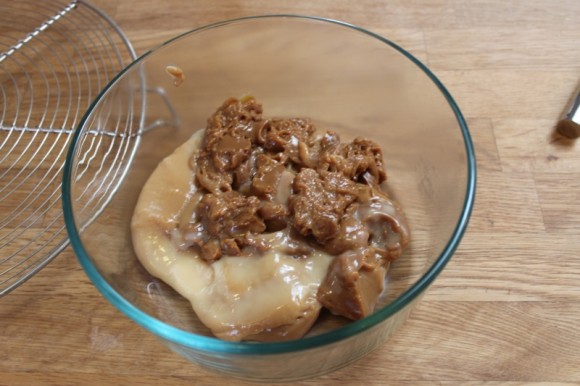 Simmer for 4 hours. Make sure you keep adding water as it evaporates. The milk will come to the top, you'll see the color slowly change over time. At 4 hours, open the can and empty the contents into a bowl. As you can see, the milk at the bottom of the can will get very dark and thick. This is what it should look like. Whisk together until creamy and smooth.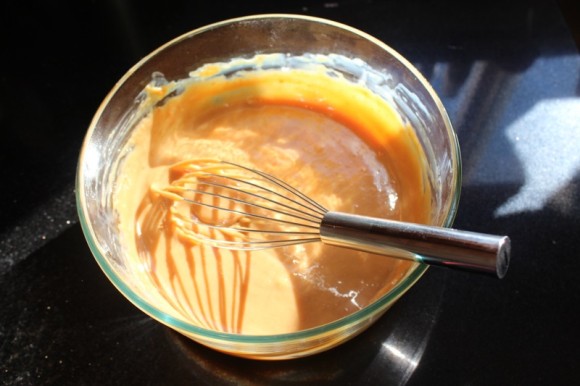 Set your filling aside and start making your cookies. In a small bowl, sift the flour and salt together. Then move to the wet ingredients.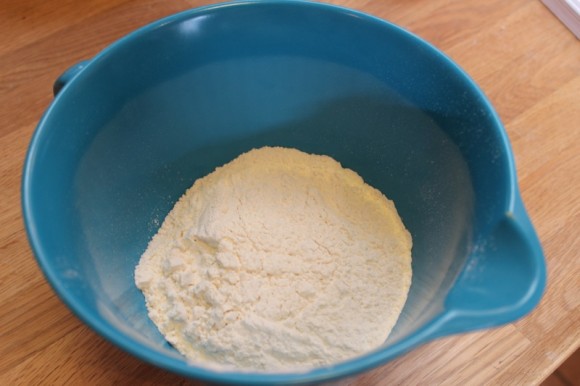 In an electric mixer, whip your butter. Make sure it's at room temperature. Mix until light and creamy.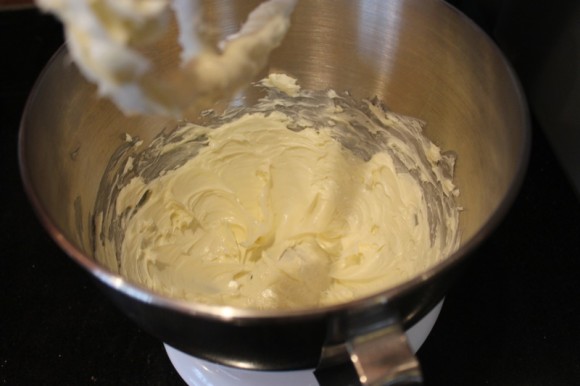 Slowly add in the powdered sugar. Mix the butter and sugar together until smooth. Add in the egg. Add in the flour and salt mixture. Mix until combined.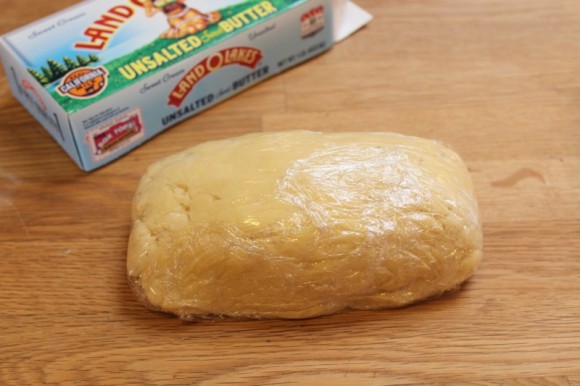 Put dough into a ball, wrap in plastic wrap, and refrigerate for an hour.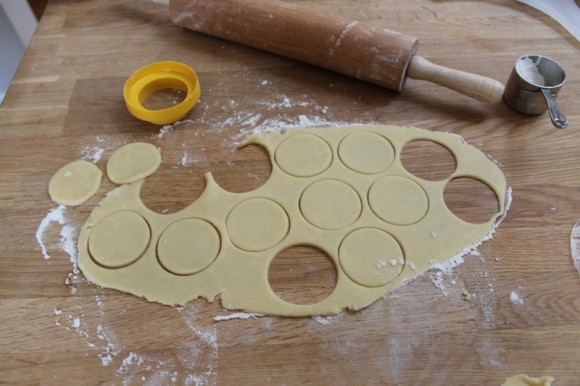 Once your dough has firmed up, roll it out until it's about 1/4-inch thick. Cut into circles–my circles were just over 1-inch rounds. Place your circles on a parchment lined cookie sheet. Bake at 350 degrees for about 10 minutes or until slightly golden.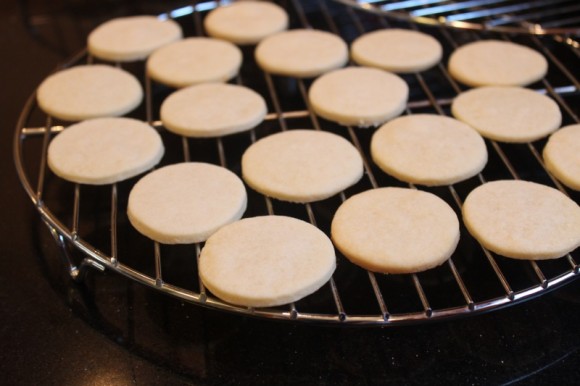 After baking, place the cookies on a rack, and allow them to cool completely. Once cool, spread the filling on one side of the cookie. Place another cookie on the top creating a sandwich.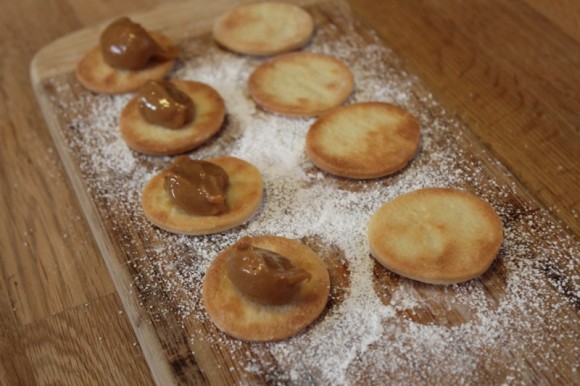 Dust with powdered sugar. Now you have a beautiful, buttery Dulce de Leche Butter Cookie everyone will enjoy.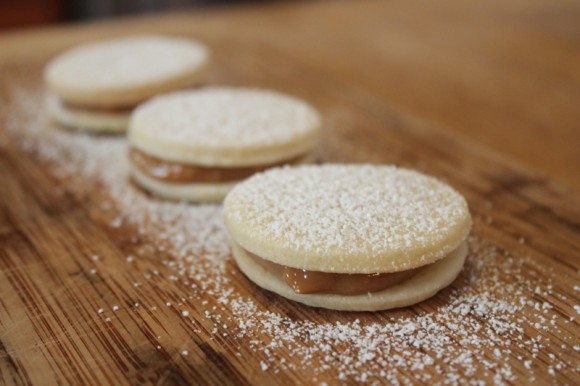 And I guarantee, they taste as good as they look too.