Visiting Scottsdale, Arizona: food, fun and family
I've never been to Scottsdale. This year, we decided to head out to the Arizona desert to watch our World Series Champions, the San Francisco Giants, for a Spring Training game. This was the perfect time for us to experience Scottsdale, see our favorite team play ball, and visit family. What a great weekend! We […]

Disclosure: We were (or will be) hosted as guests at this location or event, provided complimentary or discounted access, and/or given compensation in exchange for our thoughts about it.
I've never been to Scottsdale. This year, we decided to head out to the Arizona desert to watch our World Series Champions, the San Francisco Giants, for a Spring Training game. This was the perfect time for us to experience Scottsdale, see our favorite team play ball, and visit family. What a great weekend!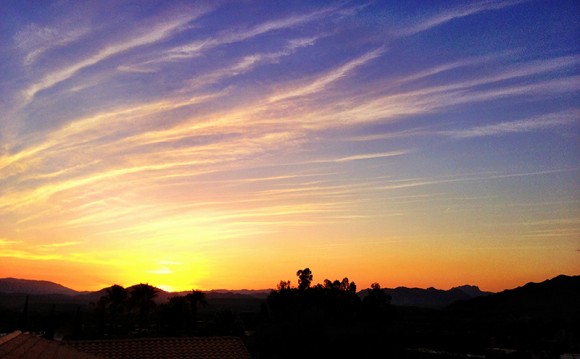 We flew into the Phoenix Sky Harbor airport early Saturday morning. We couldn't wait to see my Aunt Cookie and start our weekend. The weather was beautiful, temperatures were in the 80's, so it was only fitting to hit the town and experience all we could. We headed into Old Town Scottsdale, and were greeted by cowboys singing on horseback, horse-drawn carriages, and impressive amounts of art.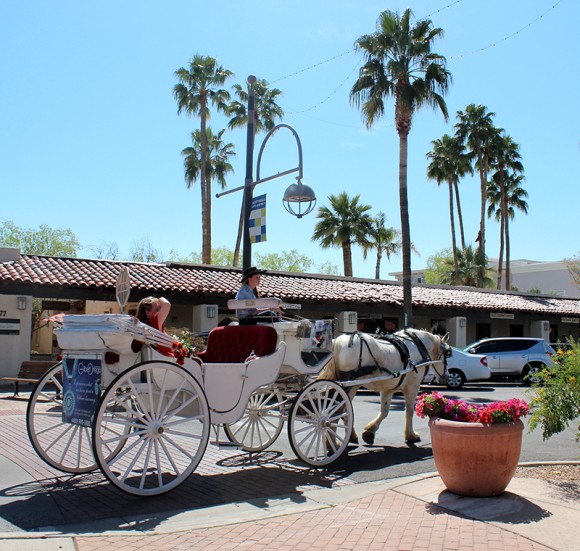 There were so many people out, the city was abuzz. After a few minutes of walking around Old Town, our daughter pointed out a small candy store on Brown Avenue named Candy Corral. We went inside and found some traditional rock candy. She'd never seen it before, and she couldn't believe that we could eat rocks!

I loved all the Native American jewelry shops, art galleries, live music, and the genuine "Old Town" feel. There is a free trolly that runs up and down the main thoroughfare, and several buses to take you back and forth around the area. We could have spent all day walking around had my phone not been acting up. Someone recommended the Apple Store in Scottsdale Quarter.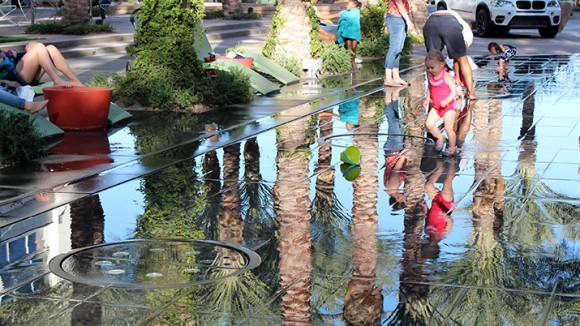 So we wrapped up our tour of Old Town, and drove to Scottsdale Quarter. I instantly fell in love with this outdoor plaza. While my husband was busy getting my phone serviced at the Apple Store, the girls and I went exploring. We found what could be one of the best spots around, the "Quad" area. This hip urban mall has one of the biggest pop-up water jet pads in the region. Lounge chairs surround the water pad. So you can hang out and relax while you watch your kids, and enjoy a bag of candy from IT'SUGAR just across the way.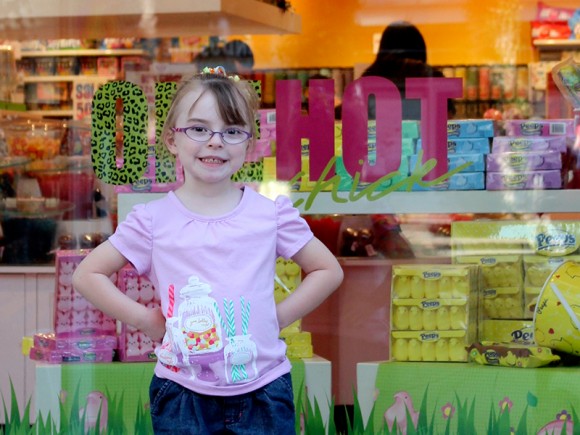 True Food Kitchen is also next to the water pad. I'd been wanting to try Dr. Andrew Weil's healthy and happy food, but we already had dinner plans with family at another nearby shopping plaza. The outdoor seating at True Food Kitchen looked comfortable and the food smelled terrific. True Food is on my list for our next trip.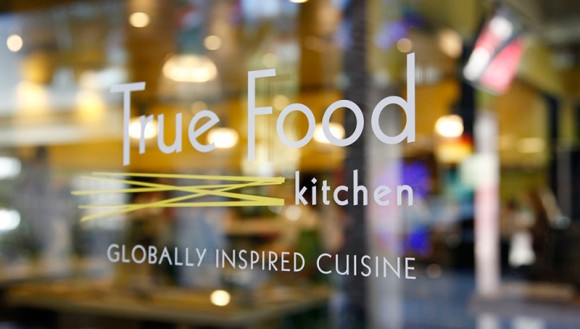 Just across the street from Scottsdale Quarter is Kierland Commons. Another great outdoor shopping center with upscale stores and dining. We settled in for dinner at Zinc Bistro. Zinc Bistro has a beautiful patio for outdoor seating. They have a retractable ceiling that allows the evening breeze to come in. They were great with our kids, and made special meals for each of them. A couple of us ordered the flat iron teak with pomme frites, and my cousin ordered these delicious-looking scallops. Zinc Bistro was a wonderfully relaxing way to end our first day in Scottsdale.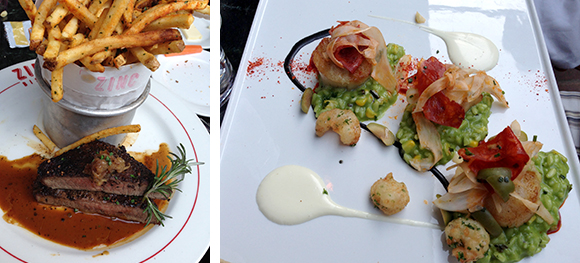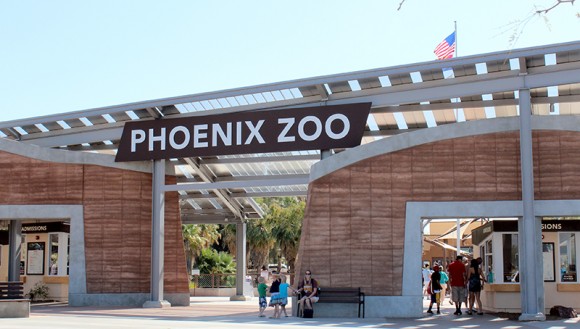 Our trip was going by fast, but we didn't want to miss out on a zoo we had been hearing so much about. We got up early on our second day and drove to the Phoenix Zoo. It's voted one of the top five zoos in the nation for kids. Now, we know why. It's not every day that you can ride a camel, or pet a stingray. Emma even learned how to milk a cow! The zoo was expansive, and it was fun to see so many different animals than we have in our zoo at home.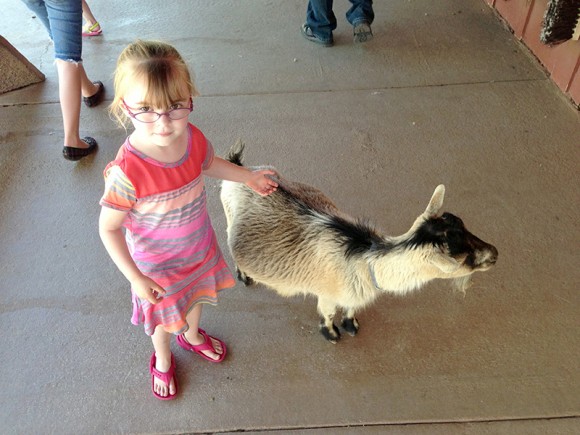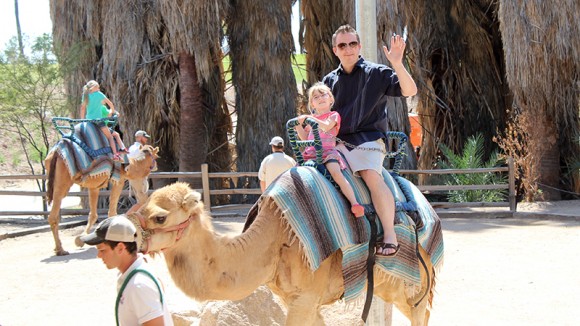 After the zoo, we had a quick lunch, rested, and got ready for the Giants Spring Training game. This was our first baseball game with the entire family. Temperatures were really warm, and the sun was beating down, but the girls did well after a liberal coat of sunscreen. It was wonderful being in a smaller stadium where we could see the players up close. Of course this meant we really had to pay attention… foul balls flew into our section several times. We were able to make it through six innings before we had to leave. That's longer than we had anticipated with two small kids. Friends have advised us only to expect to stay as many innings as your kids are old (in years).

Scottsdale was truly a pleasant surprise. We had such a great time dining out, experiencing the culture, and even taking in a Spring Training game on a warm, sunny day. Though our time this trip was limited to one short weekend, we look forward to visiting again soon.