Summertime with American Girl
Last week, we spent a day at the American Girl store at Stanford Shopping Center. They had three events that day. We were lucky to experience two of them. Both events we attended were free, and age-appropriate for both girls. There are so many events going on this summer. Check your local store to see what […]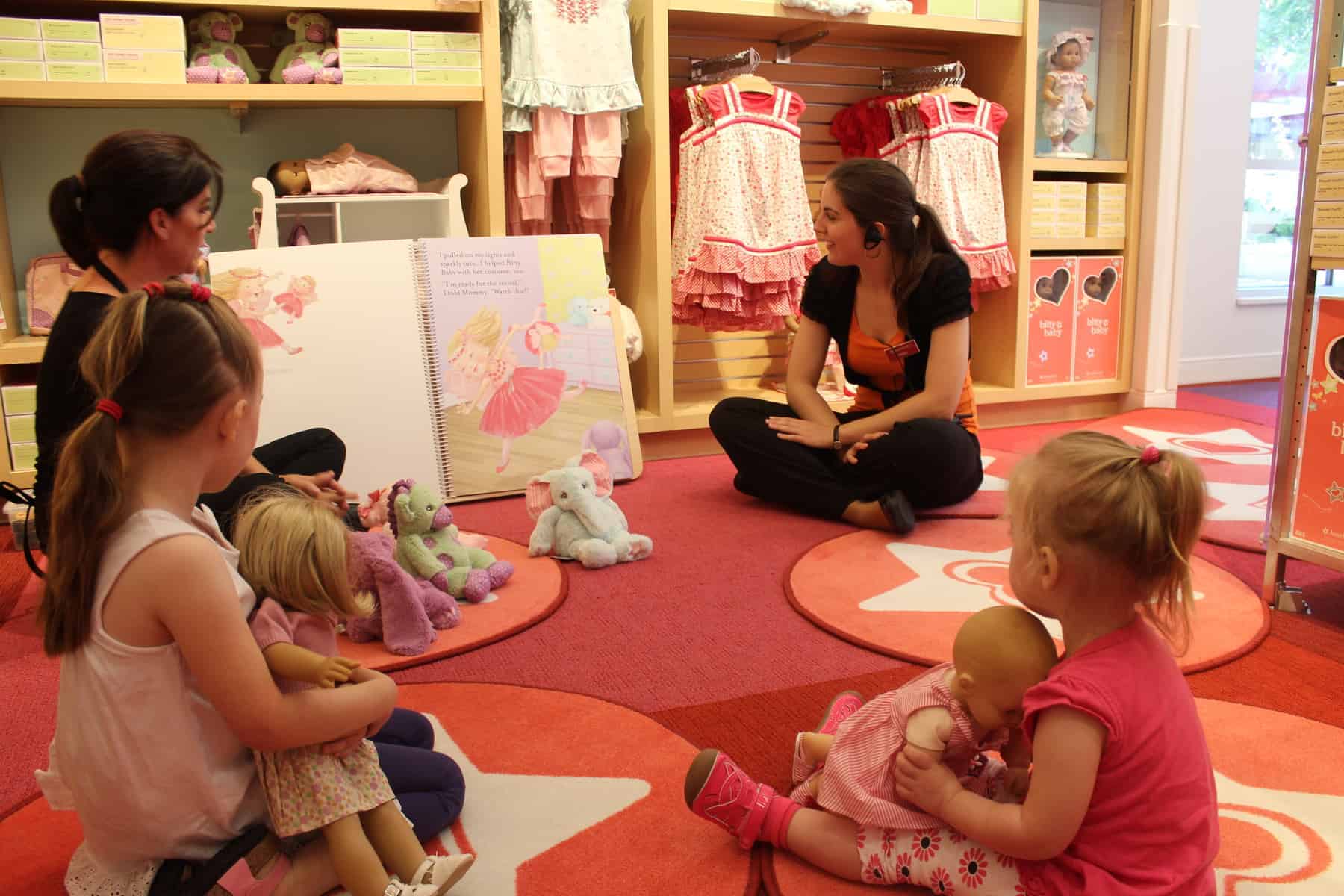 Disclosure: We were (or will be) hosted as guests at this location or event, provided complimentary or discounted access, and/or given compensation in exchange for our thoughts about it.
Last week, we spent a day at the American Girl store at Stanford Shopping Center. They had three events that day. We were lucky to experience two of them. Both events we attended were free, and age-appropriate for both girls. There are so many events going on this summer. Check your local store to see what activities will be happening in your area.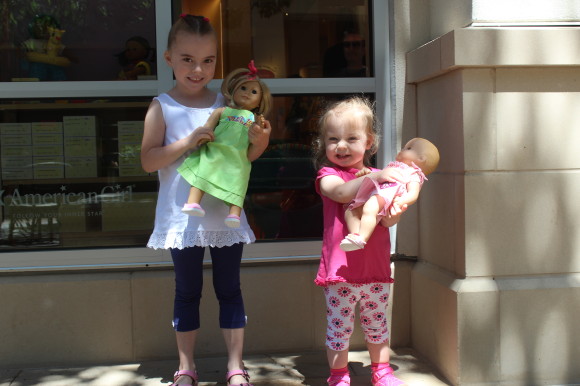 We packed up the girls and drove down to the American Girl store. When I say we packed up, of course Kit and Bitty Baby came with us. My daughter insisted Kit's hair was a mess, and needed to be styled. Who am I to judge? We got there just in time for story time with Bitty Baby. Surrounded by Bitty Baby plush animals, both my girls held onto their dolls while listening to the story about Isabelle, this year's Girl of the Year.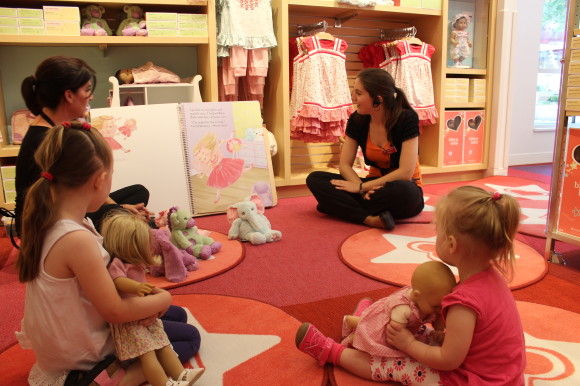 Afterward, they were given coloring sheets that went along with the story. This event was perfect for girls 3 and up.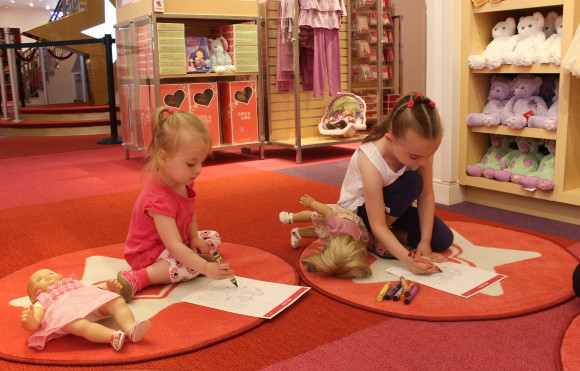 While we waited for the next event to start, we went up to the salon to get Kit's hair styled. Emma picked out a style. Believe it or not, there are several styles for a bob. Kit got a nice side pony tail, and Emma was thrilled.

After our trip to the salon, it was time for Isabelle's Scavenger Hunt. We were given a clue sheet, and walked around the store hunting for answers. There were a lot of girls there doing the same. It was a fun event. At the end, each girl was given an Isabelle poster to take home.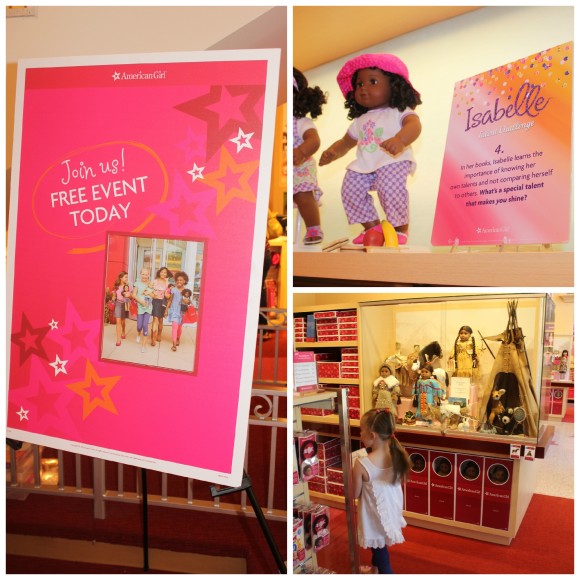 Overall, this was a really fun day at the American Girl store. The best thing about some of the events is that they are free and entertaining for most age groups. My girls are young, but can still keep up with the big girls. So if you are looking for something fun to do, head over to the closest American Girl store this summer!