Tinkerlab: A hands-on guide for little inventors
Kids are funny, and scary. When I realized I had a creative little toddler, I struggled to find ways to keep her busy. I knew our oldest daughter was full of creativity, just like her dad. I needed to find a fun way to have organized chaos. On a very slim budget, I was able to […]
Kids are funny, and scary. When I realized I had a creative little toddler, I struggled to find ways to keep her busy. I knew our oldest daughter was full of creativity, just like her dad. I needed to find a fun way to have organized chaos. On a very slim budget, I was able to create an amazing space for my girls to make a huge mess while exploring her creative side. Little did I know, I had created our very own "Tinkerlab."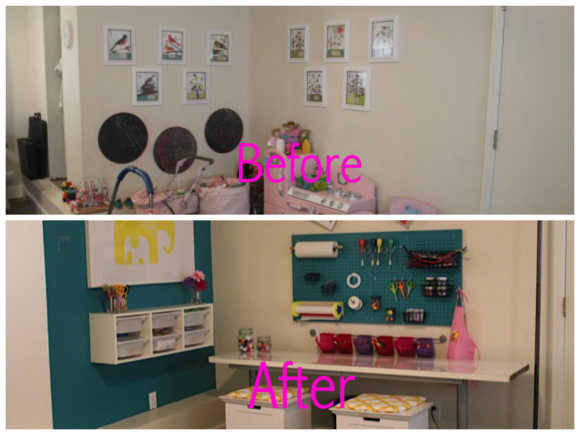 I met Rachelle Doorley years ago in a playgroup. Our kids were just a few weeks old, and we didn't interact much. However, we've crossed paths many times over the years. And I consider her one of the best resources for creative thinking. It was no surprise that she founded Tinkerlab and created one of the best hands-on guides for parents. Rachelle's book is genius, because she combines a common sense approach with play elements for the perfect creative outlets for your child. Her new book, Tinkerlab: A hands-on guide for little inventors, gives you 55 creative ways to play with your kids while they explore their creative curiosity.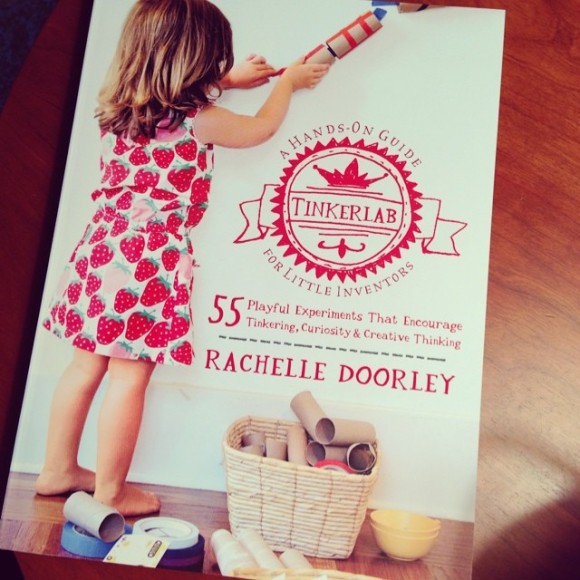 Our oldest daughter just started school last year. But we're starting our second round of tinkering with our youngest daughter. Addie is less about organizing and more about making a mess. Rachelle has given me a whole new approach for my second curious toddler. We've already started exploring, and we can't wait to make a mess.
I am giving away a copy of Rachelle's book, Tinkerlab: A hands-on guide for little inventors, for you to enjoy too. All you need to do is visit Tinkerlab and let me now what creative outlet you'd like to explore. Come back and leave a comment. I'll be selecting one random comment to win a copy of Rachelle's book.
Because Rachelle is awesome, we were provided a copy of her book. I had already pre-ordered it because I knew it would be amazing. This review is 100% my own words and opinion. This giveaway will end on Monday, July 7th at 5:00pm pacific.