Literati Kids Subscription Box Review
Looking for a great gift for your avid reader? Literati Kids subscription box is the perfect gift for any book worm.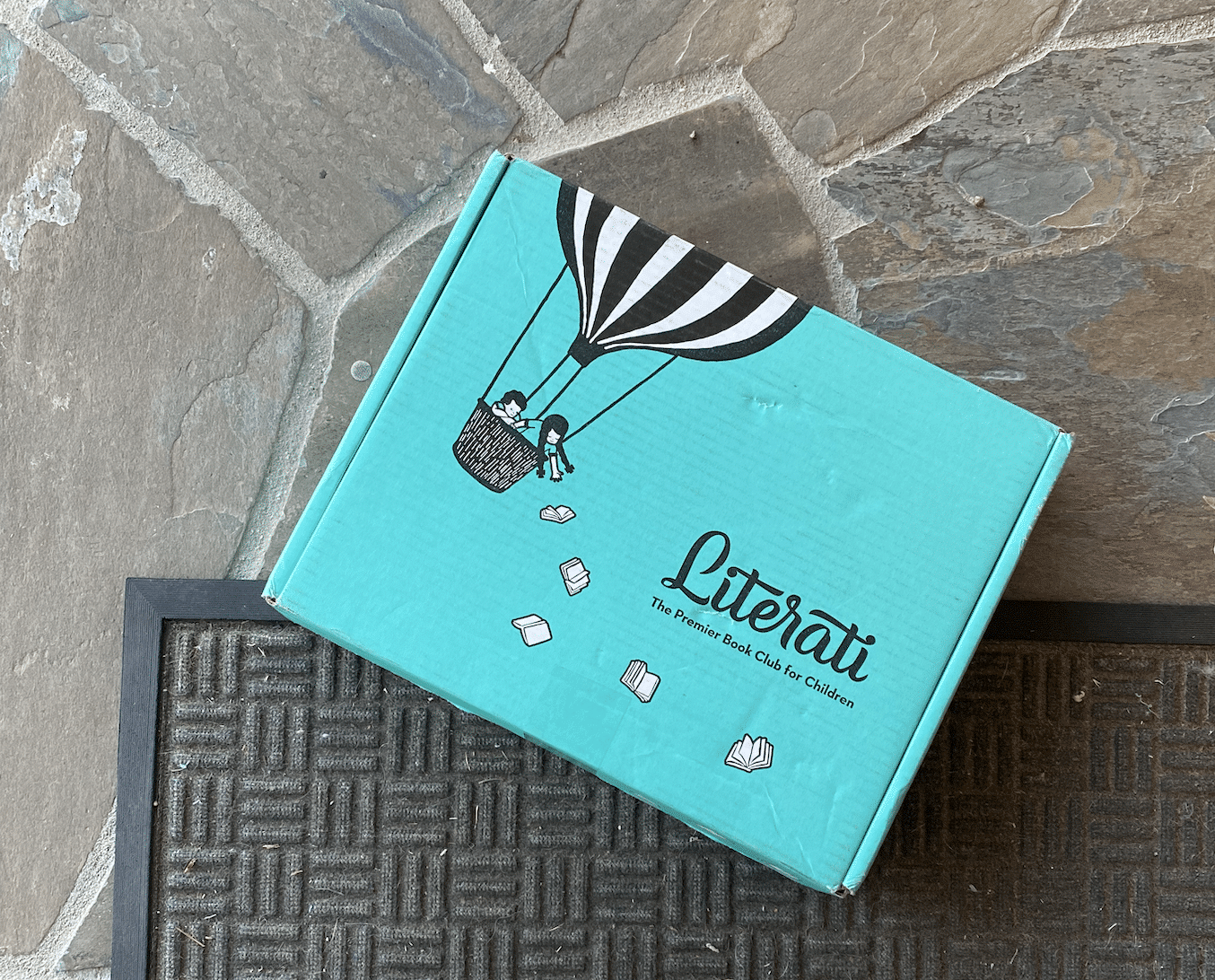 Disclosure: We were provided a complimentary (or discounted) product or service and/or given compensation in exchange for our thoughts about it.
A few months ago I was asked to be a Literati Kids Brand Ambassador for Literati Books. I was thrilled and couldn't wait. I have two girls 12 and 8 years old that love to read. Our oldest daughter has dyslexia so we're always interested in finding new ways to keep her interested in reading. Our youngest daughter is a super reader because of course, that's how life would work out.  We just received our second box and I wanted to share more about our Literati Kids subscription box with you.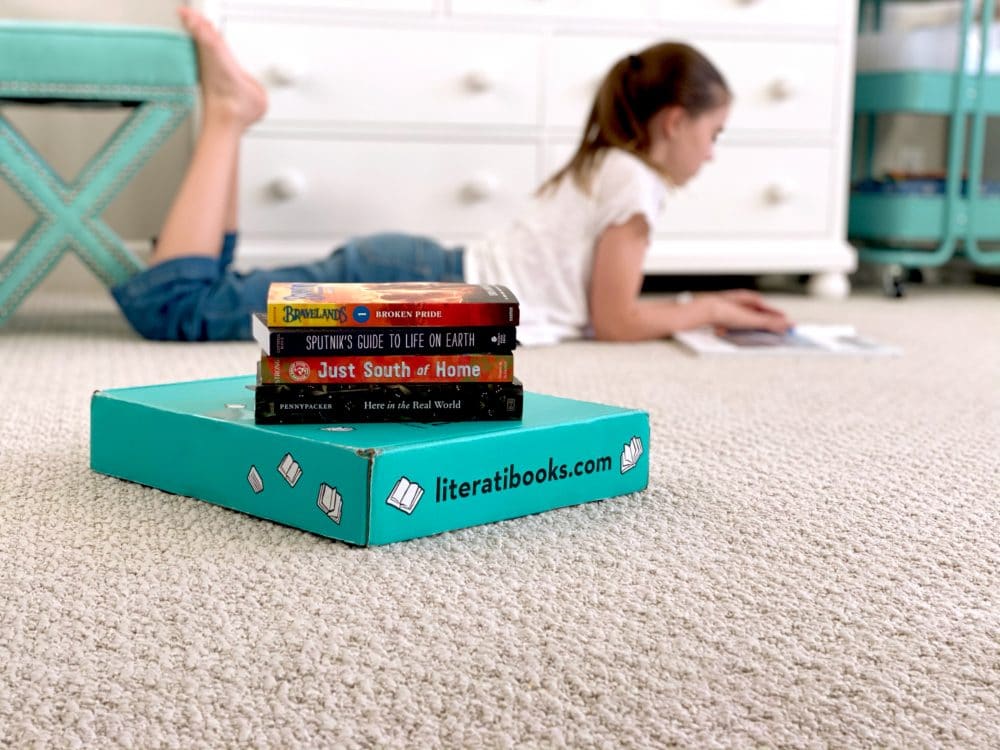 If you're already familiar with subscription boxes like Stitch Fix, this is very similar. You are sent 5 books on either a monthly, quarterly, or scheduled plan. For a $9.95 shipment, you get the five books, plus several goodies. You can keep all the books, or choose your favorites. The books you don't wish to keep, you can send back for free. The books you receive are mostly best sellers and some are even exclusive to Literati.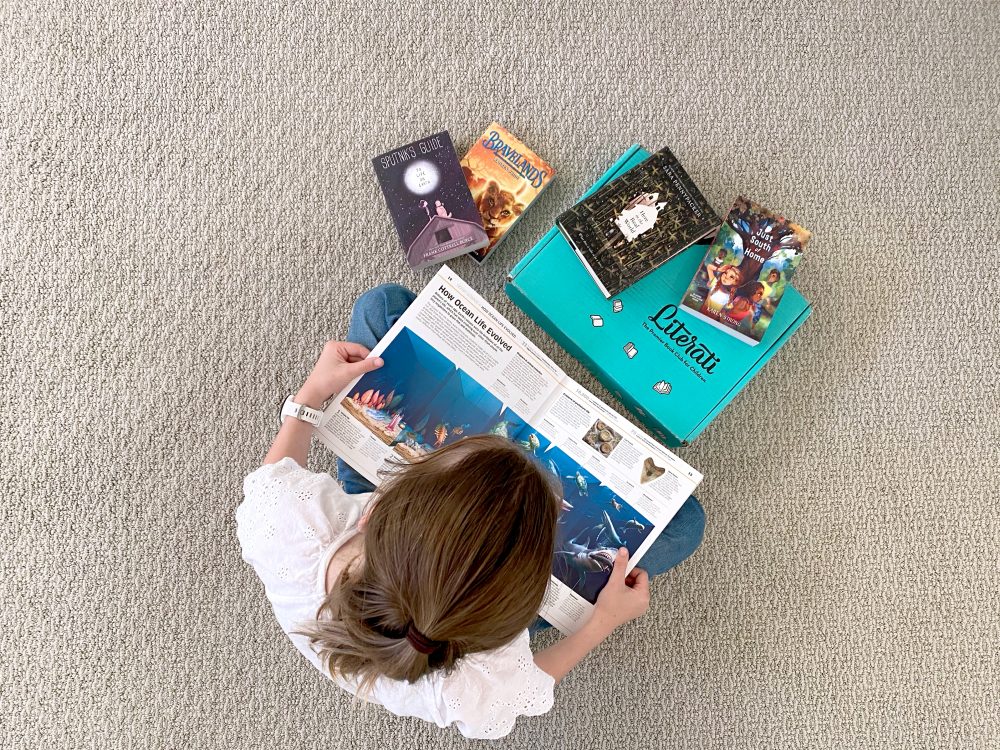 Why this box is different from the rest…
One of the reasons this box stands out is that it shows you the retail price, plus the Amazon pricing. They beat both of those prices to make sure you are getting the best deal possible. I know a lot of us have a hard time with subscription boxes, but you can also make single purchases. I know many of us already have a ton of books at home, that's why Literati so great. They will let you donate gently used books back to them. You reuse your box and the paid shipping label to make the donation. It's so easy.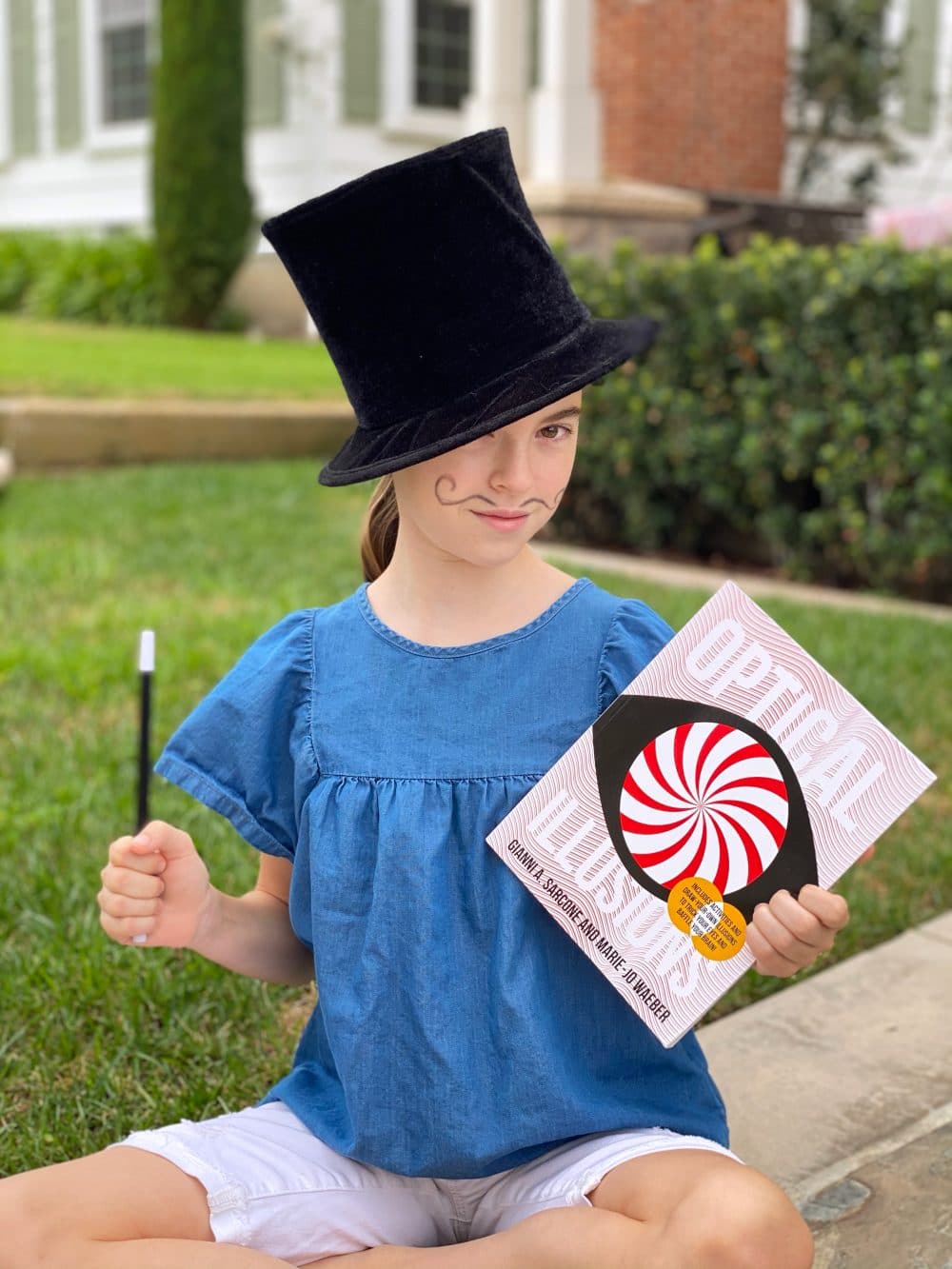 Regardless of which plan you choose, I think the overall message is so important. Raising lifelong readers is key. I love these boxes because they are themed each month and spark many conversations while our kid's imaginations take flight. Having two girls in the same age range for our boxes really helps. It's been great watching them read to one another or go their own ways.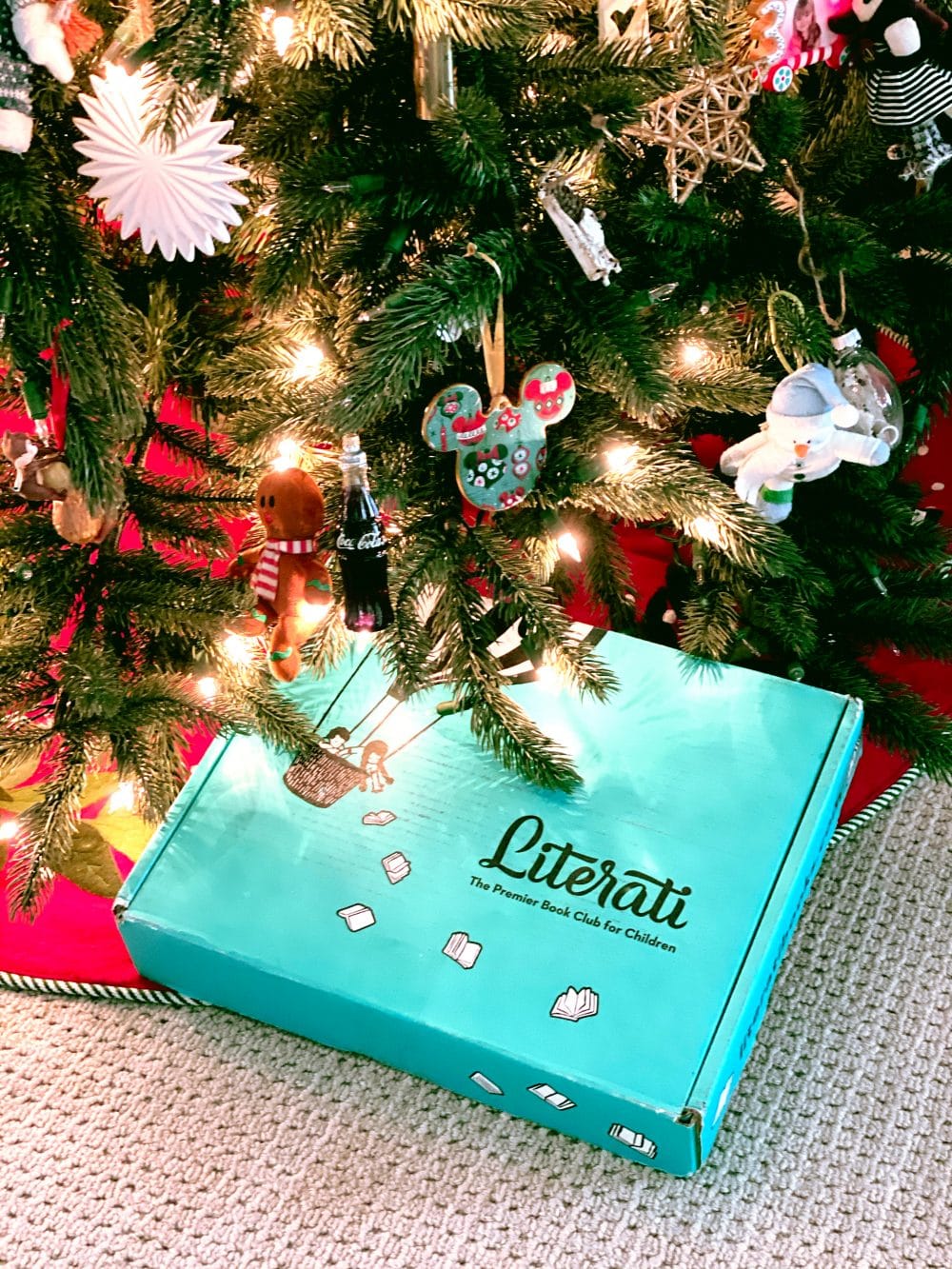 If you're struggling with ideas for the holidays, you should really give Literati Kids a try. I hope this Literati Kids subscription box review was helpful. I'm a sucker for a good book and this has really filled a need in our family. Especially since we're home so much. Plus? Who doesn't love to get a package in the mail?
Right now you can get 25% off your first box by using my link. If you do join, let me know what you think. I'd love to know what books you're recieving.