Traveling with kids: seven things to pack for the airplane
We have two really big trips coming up. One trip from the west coast to the east, the other is a 10+ hour flight to Europe. Even though traveling with our two girls is getting easier and easier we still want to make the most out of those long trips. We recently took a trip […]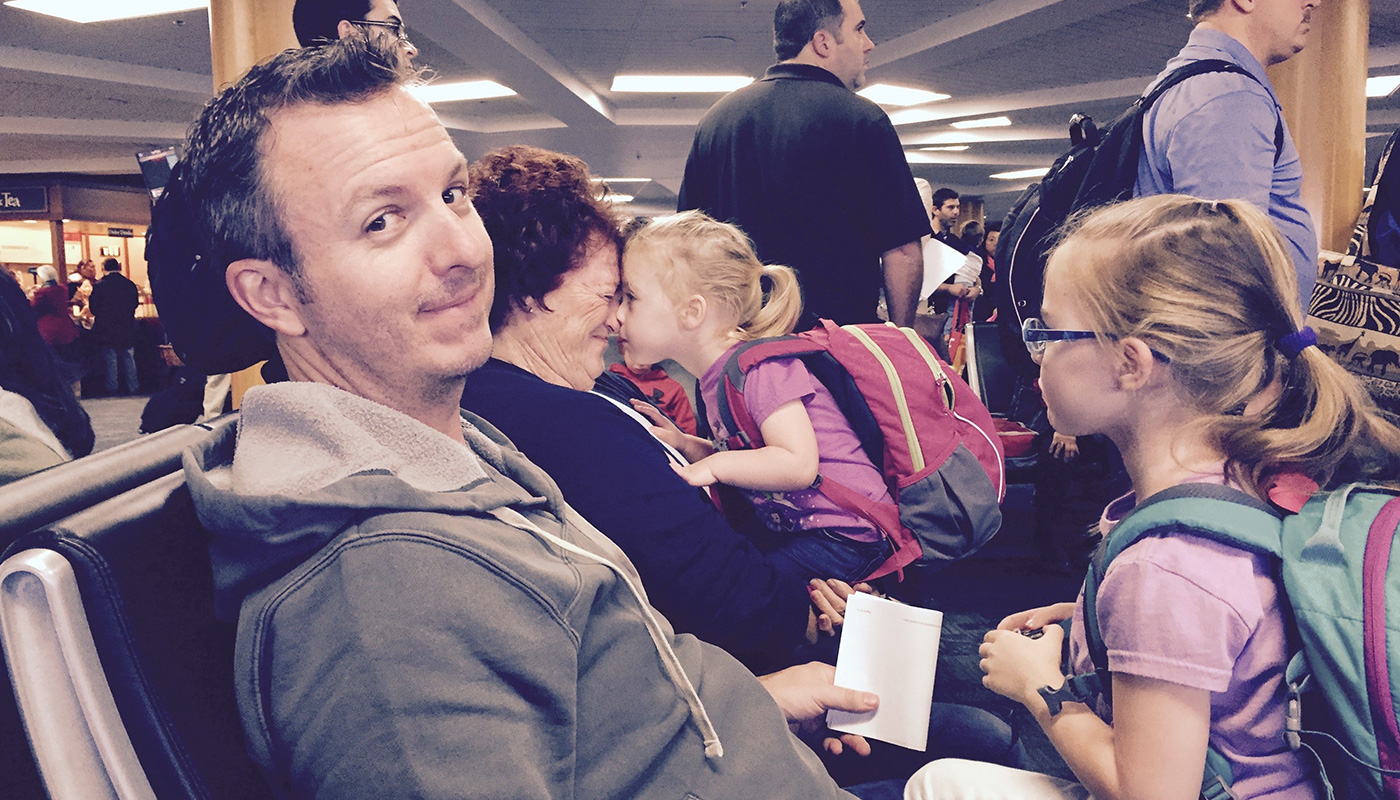 Disclosure: This post contains affiliate links, from which we will make a small commission if you click thru and complete a purchase.
We have two really big trips coming up. One trip from the west coast to the east, the other is a 10+ hour flight to Europe. Even though traveling with our two girls is getting easier and easier we still want to make the most out of those long trips.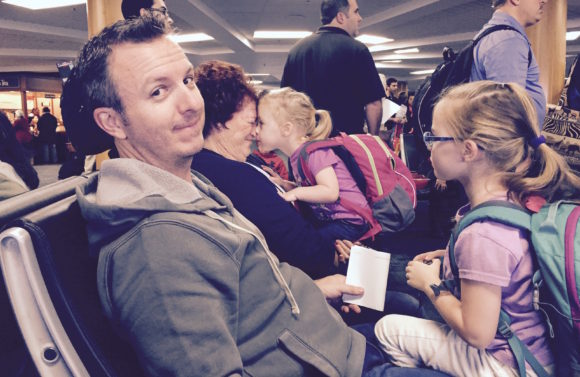 We recently took a trip to Nashville, which was about a four-hour flight for us. It's easy to hand the kids an iPad and let them watch movies the entire time… if you have that type of kid. We don't, so it's up to us to come up with creative ways to keep the kids entertained and engaged when traveling. If you start when they're young, traveling becomes a non-issue and everyone can have a great time.
If they're old enough, make sure they have their own backpack to keep all their goodies in. This will also give them a sense of responsibility. My favorite pack is a little hiking pack we got on Amazon. It's $8.99 right now… yes… less than 10 bucks. We've had ours for over three years now and they're still in perfect shape.
Years ago we went out to eat and the host gave us Wikki Stixs with the kids menu. It was the best gift a parent could ask for. Wikki Stixs are a must have even when you're not traveling. I keep these in my purse. They can be used over and over and keep kids entertained for long time. Depending on how much room you have in your bag, you can get a whole kit, or just keep a couple individual packages.
Airplane scavenger hunt. You might think there isn't much to find on an airplane, but you'd be surprised. After being a flight attendant for years, I know all the fun things you can find on a plane WITHOUT interfering with the flight crew. I've created a fun DIY bingo sheet for times when the kids just need to stretch their legs or try to spy the next item. You can do this on the plane with a piece of paper and pen. Super simple.
We got a Kanoodle travel game for Christmas a few years ago. Everyone, not just my kids, loves to play with these fun IQ games. I recently got a my youngest the Cat Stax game. Similar to Kanoodle, but this game is great for younger kids who just want to play with the cats. Don't worry, they come in a dog version too.
Baggie of snacks. I try to pack each kid their own snack bag of their favorite snacks. My kids like different things. I try to pack dry, healthy snacks. Granola bars, pretzels, gummy bears, and our favorite the Mickey apple crisps. I also use reusable snack pouches as often as possible so I can use them again for the way home. I got reusable snack and sandwich bags years ago and have been using them ever since.
Reusable travel bottles are also a must. We stay away from plastic as much as possible so we have the Sigg water bottles. They're aluminum which makes them indestructible and light weight. They're also BPA and phthalates free. Make sure you put your name on these, they tend to disappear easily!
Extra clothing, because accidents happen. Whether your child spills a drink or just can't make it to the bathroom, having an extra change of clothes in their back pack is a must. We also pack pajamas for longer flights so they can get cozy with their favorite lovey and try to sleep for a bit.
These are our must have items for every trip whether we're on a one-hour flight or ten hours. Sure, we know things don't always go as planned. But these are the things we can control and have made traveling with kids much easier.